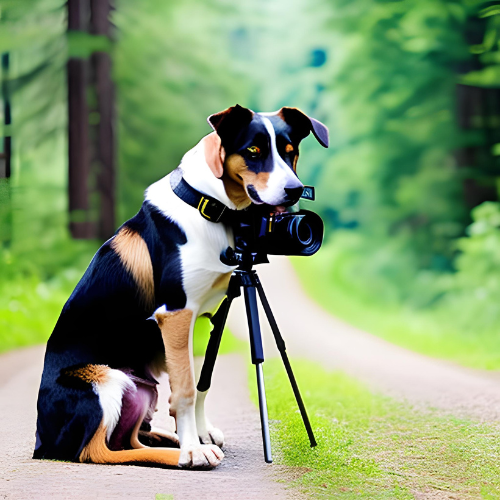 There's something deeply exciting about the world of photography. Capturing a single moment, freezing it in time, and sharing it with the world can be as fulfilling as it is exhilarating. With the ever-evolving advances in technology and artistry, photography continues to break boundaries and inspire a sense of awe. But nothing beats the thrill and inspiration derived from immersive experiences at global photography events, where like-minded individuals gather, sharing knowledge, techniques, and artistry.
Whether you're an aspiring photographer looking for some inspiration or a seasoned professional seeking fresh perspectives, these global photography events are your ticket to a world of creativity, innovation, and inspiration. So, grab your camera, pack your bags, and let's embark on a worldwide journey through the lens of a camera.
---
1. Visa pour l'Image, Perpignan, France:
Let's start our photographic journey in the charming city of Perpignan, France, home to the international festival of photojournalism, Visa pour l'Image. Known as a sanctuary for photojournalists from across the globe, this event provides a remarkable platform to celebrate the power of visual storytelling.
Since its inception in 1989, Visa pour l'Image has been highlighting the courage, perseverance, and talent of photojournalists who brave various conditions to capture compelling stories. It's not merely an exhibition, but a testament to the human spirit and history unfolding before our eyes.
What sets this event apart is its compelling blend of education and entertainment. Attendees can explore a variety of exhibitions that narrate diverse global issues, from climate change and conflict zones to human rights and beyond. Additionally, the event hosts enlightening professional weeklong sessions, offering seminars, symposiums, and conferences led by industry experts.
For those seeking to make their mark in the world of photojournalism, the festival also organizes the 'Visa d'Or' awards, offering recognition in several categories. It's a golden opportunity for emerging talents to gain visibility and network with industry professionals.
Visa pour l'Image offers an invaluable experience of global photography events, emphasizing the importance of photojournalism in our society. It's an event that inspires you to view the world through a more empathetic and knowledgeable lens.
2. Arles Photography Festival, Arles, France:
Next on our journey, we find ourselves in Arles, a historic city in the South of France, known for its annual summer photography festival, Les Rencontres d'Arles. Founded in 1970, this festival has steadily risen to become one of the most prestigious photography events globally, attracting professionals and enthusiasts alike.
Arles Photography Festival offers a cornucopia of experiences for its visitors. Each year, the event features exhibitions from over 200 photographers spread across the beautiful heritage sites of Arles, including ancient Roman buildings and charmingly rustic Provencal houses. The variety of genres and styles displayed is vast, covering everything from contemporary and experimental photography to traditional and classic forms.
A standout feature of the festival is the 'Discovery Award,' which offers a platform for new photographers to showcase their work. It's an opportunity that has launched many successful careers in the industry. Simultaneously, renowned photographers are celebrated and their works are exhibited, providing a learning experience for those new to the field.
Moreover, the festival hosts numerous workshops and conferences, which encourage knowledge sharing and networking. From understanding the nuances of different photography techniques to learning about the latest industry trends, these workshops provide a holistic view of photography.
Attending the Arles Photography Festival is like diving headfirst into a sea of creativity. It's an event that truly celebrates the diversity of photography, making it a must-visit on our global photography events list.
3. Photoville, Brooklyn, New York:
Our next stop takes us across the Atlantic to the vibrant city of New York, home to the unique and highly anticipated Photoville. Set against the picturesque backdrop of Brooklyn Bridge Park, Photoville has transformed the concept of a photography festival by utilizing re-purposed shipping containers to exhibit works.
Photoville, launched in 2012, has made its mark through its innovative approach to showcasing photography. With its diverse collection of photo exhibitions housed in over 70 shipping containers, it presents an unorthodox yet captivating viewing experience.
But it's not just about the aesthetics; Photoville goes a step beyond, focusing on creating a sense of community. The event aims to be a junction where professional photographers, hobbyists, and the general public can interact and engage in meaningful dialogue about the art of photography.
Photoville is not limited to photo exhibitions; it hosts a variety of workshops, panel discussions, and artist talks that offer insights into the creative process and professional world of photography. Furthermore, it also features night-time projections, photo walks, and even a beer garden with food trucks, fostering a fun and relaxed environment.
Photoville's unique charm lies in its accessibility and engaging nature. It creates a blend of serious artistry and casual entertainment, providing a fresh perspective on what a photography event can be.
4. FORMAT International Photography Festival, Derby, UK:
The FORMAT International Photography Festival in Derby, UK, is next on our itinerary. Since 2004, FORMAT has been at the forefront of presenting contemporary themes through the lens of talented photographers worldwide.
FORMAT's philosophy is deeply rooted in exploring the boundaries of photography. Each edition revolves around a unique theme, prompting photographers to interpret and present their perspectives. This approach encourages a wide array of innovative and thought-provoking exhibitions.
At its core, FORMAT is dedicated to promoting the appreciation of photography in all its forms. It offers a rich program filled with exhibitions, portfolio reviews, workshops, and artist talks. Moreover, the festival celebrates the intersection of photography with other mediums, such as film and digital art.
Emerging photographers have a great opportunity at FORMAT with the 'FORMAT Open Call,' allowing them to submit their work for the chance to be featured in the festival. This platform has been instrumental in uncovering new talents and promoting their growth.
With its commitment to innovation and creativity, FORMAT International Photography Festival offers a unique exploration into the ever-evolving landscape of photography. It's a space where photography meets creativity and thought, encouraging you to question, reflect, and appreciate the power of visual storytelling.
5. Photolux Festival, Lucca, Italy:
As we continue our journey, we now arrive in the enchanting city of Lucca in Italy, host to the Photolux Festival. Known for its rich history and beautiful architecture, Lucca provides a stunning setting for this biennial event.
Photolux Festival is a celebration of photographic art in all its forms. With its keen focus on exploring current social and cultural themes, it offers a platform for photographers to reflect and comment on the world around them through their lenses.
The festival showcases a mix of established and emerging photographers, maintaining a balance between international and national talents. It's not just about exhibiting work; Photolux also nurtures talent through its educational initiatives, offering masterclasses, portfolio reviews, and workshops.
A highlight of the event is the 'Photolux Award,' which recognizes and supports photographers who excel in narrative and storytelling through their images. Winners are given the opportunity to exhibit their work during the festival, gaining valuable exposure and recognition.
Photolux Festival, with its blend of history, artistry, and education, offers a unique perspective on the photographic world. It's an event that echoes the enduring charm of its host city, Lucca, and the captivating power of photography.
6. World Press Photo, Amsterdam, The Netherlands:
Our global tour of photography events brings us next to Amsterdam, a city known for its artistic heritage, and home to the World Press Photo event. This annual contest and exhibition hold a prestigious position in the field of professional photojournalism.
Established in 1955, World Press Photo is committed to supporting and promoting professional photojournalism on an international scale. It honors photographers for the best pictures contributing to the past year of visual journalism. The contest categories include General News, Spot News, Long-Term Projects, and Nature, among others.
Not only does the World Press Photo provide a platform for photographers to gain recognition, but it also highlights significant global events and issues through compelling imagery. The powerful and often poignant images presented at this event provide an unfiltered view of the world, emphasizing the impact and importance of visual journalism.
In addition to the contest, World Press Photo also offers the Joop Swart Masterclass, one of the most influential nurturing grounds for emerging photographers. This educational program gathers a select group of young photojournalists with established professionals in the field for a week of learning and collaboration.
World Press Photo is more than an event; it's an institution that champions the cause of photojournalism. By attending this event, you become a part of a global conversation, gaining a profound understanding of the world through the eyes of skilled photojournalists.
7. Pingyao International Photography Festival, Pingyao, China:
Our journey now takes us to East Asia, to the ancient city of Pingyao in China, known for hosting the Pingyao International Photography Festival (PIP). Held within the city's well-preserved historic walls, PIP is a blend of tradition and modernity, much like its venue.
Established in 2001, PIP has grown into one of the most significant photography events in Asia. It's a place where professional and amateur photographers, as well as photography enthusiasts, converge to celebrate the art of image-making.
The festival offers a blend of Chinese and international exhibits, enabling a cultural exchange through the medium of photography. This interaction enriches the festival experience, fostering a better understanding and appreciation of diverse perspectives.
Moreover, PIP provides a host of activities including photography competitions, academic forums, and photography training courses. These initiatives are geared towards fostering growth and development in the field of photography.
Through its global appeal and inclusive approach, the Pingyao International Photography Festival plays a significant role in enhancing the international communication of photographic art. It's an event that showcases the universality of visual language, despite cultural differences.
8. FotoFest Biennial, Houston, Texas, USA:
Next, we head back to the United States, this time to Houston, Texas, home of the FotoFest Biennial, one of the oldest photographic events in the country with a focus on international contemporary photographic art.
The FotoFest Biennial is more than a photography event; it's a platform that brings together artists, thinkers, and leaders in the field of photography to create a dialogue about important social and aesthetic issues of our times. Each biennial revolves around a specific theme, allowing photographers to express their perspectives and ideas through their work.
Exhibitions at FotoFest are not confined to galleries; they spill out into the city, taking over various spaces including museums, art spaces, and even libraries. This approach makes the event an immersive cultural experience for its attendees.
What sets FotoFest apart is its dedication to educational programming. The festival hosts a series of lectures, artist talks, and panel discussions designed to stimulate thought and foster a deeper understanding of the art form. Additionally, it conducts the esteemed Meeting Place, a portfolio review program that allows photographers to present their work to national and international experts in the field.
With its commitment to promoting thought-provoking photographic art and fostering a sense of community, the FotoFest Biennial is a cornerstone event in the world of photography.
9. Photobiennale, Moscow, Russia:
As we near the end of our global photography journey, we stop in Moscow, Russia, for the Photobiennale, one of the most prominent photography events in Eastern Europe. Organized by the Moscow House of Photography, this event showcases a plethora of works by photographers from around the globe.
Photobiennale is known for its comprehensive programming that includes several exhibitions featuring both Russian and international photographers. The range of photographic genres and styles presented at this event is immense, making it a visual feast for attendees.
Additionally, the Photobiennale often pays tribute to great photographers by showcasing retrospective exhibitions. This focus on the history of photography provides an educational experience for visitors, allowing them to appreciate the evolution of the medium.
The event also encourages public participation through various workshops, lectures, and masterclasses. These activities enable attendees to learn from experienced professionals and deepen their understanding of photography.
By showcasing a diverse range of photographic art and fostering a love for the medium, Photobiennale serves as an important platform for the global photographic community.
10. Auckland Festival of Photography, Auckland, New Zealand:
Finally, our global tour of photography events takes us to the southern hemisphere, to the vibrant city of Auckland, New Zealand. Here we discover the Auckland Festival of Photography, the leading photographic festival in the country, which celebrates the art of photography through a rich and diverse program.
The Auckland Festival of Photography offers a democratic approach to the inclusion of works, making it a truly open-access event. This means that any photographer, regardless of their level of experience or reputation, can submit their work to be considered for the festival.
The event includes a wide range of exhibitions, outdoor installations, talks, and live events. It encourages community involvement and offers opportunities for photographers to engage with the public through their works. One of the main highlights of the festival is the 'Annual Commission,' where one New Zealand artist is commissioned to create a new body of work for the festival.
The Auckland Festival of Photography is a celebration of the diversity and creativity within the field of photography. Its open-access philosophy encourages a wide variety of perspectives, contributing to a richer understanding and appreciation of photographic art.
---
As we conclude our journey through the top 10 global photography events, we are reminded of the power and beauty of photography. These events are more than just a showcase of images; they are a celebration of creativity, a gathering of like-minded individuals, and a testament to the impact of visual storytelling. Whether you're an avid photographer or simply a fan of the art, there's something magical to be discovered at each of these events. So, why wait? Start planning your photographic journey today!
We welcome any suggestions or questions. You can email us or contact us using the contact page.
You can also connect with us on the following social networks:
Facebook
Twitter
LinkedIn
Instagram