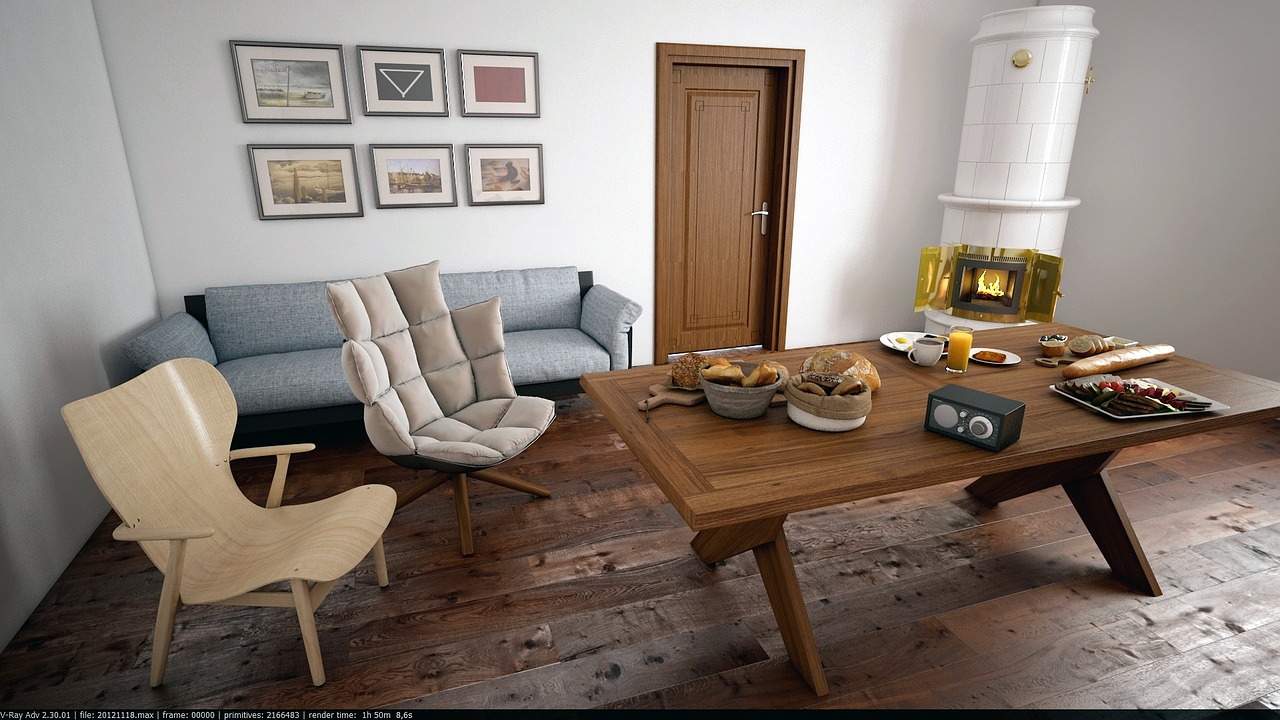 The latest home furnishings trade show saw a tremendous turnout this year, with industry experts and interior design enthusiasts flocking to check out the latest trends and noteworthy products. With a wide range of innovations making their way into the market, it can be challenging to narrow down the most significant and exciting ones. In this blog post, we will explore the top trends and noteworthy products that stole the show this year.
Sustainable and Environmentally Friendly Products
This year's home furnishings trade show saw a significant emphasis on sustainable and environmentally friendly products. It was refreshing to see manufacturers and designers making efforts to provide eco-conscious options for homeowners who are mindful of their environmental footprint.
One standout product was sustainable furniture made from bamboo or recycled materials. With the growing awareness of deforestation, it is wonderful to see companies finding sustainable alternatives to produce furniture while keeping the environment in mind. Bamboo is a popular option since it is abundant, has an excellent growth rate, and can be sustainably harvested without causing any damage to the ecosystem. Additionally, recycled materials have also become popular, with designers forming beautiful pieces from discarded materials like old wood, scrap metal, and plastic.
Another noteworthy product was eco-friendly mattresses. Many companies showcased products that were not only comfortable but also made from natural, organic materials. These mattresses use materials like organic cotton, wool, or latex sourced from sustainable farms, making them a popular choice for those who prefer natural, sustainable living.
Rattan and Wicker Furniture
Rattan and wicker furniture was everywhere at this year's trade show. This is not entirely surprising since both these materials have been trendy for a while now. They add warmth, texture, and a bit of nostalgia to any room. But this year, manufacturers and designers took things up a notch by pairing wicker and rattan with modern elements, like metals and fabrics.
For example, we saw wicker chairs paired with bold fabric cushions or rattan coffee tables with sleek metal accents. The combination of old and new gives the furniture a fresh and contemporary feel.
Moreover, we also saw multifunctional rattan pieces, like chairs that double up as storage containers, making them ideal for small spaces like balconies or apartments.
Bold Colors and Patterns
The past year has seen a lot of us spending more time at home, which has led to a growing trend of incorporating bold colors and patterns in the home furnishings industry. Manufacturers and designers have found ways to bring vibrant colors and bold patterns to furniture and home decor items, whether through upholstery, rugs, or wallpaper.
We saw bright blues, oranges, and pinks represented across all categories, from chairs to bedding. Bold geometric and floral prints were also prominent, bringing a sense of artistry and flair to the room. This trend was particularly popular in the children's furniture section, with manufacturers experimenting with playful patterns and colors to create a fun and whimsical space for kids.
Statement Lighting
Statement lighting has taken the interior design world by storm in recent years, and this year's trade show was no exception. From chandeliers to floor lamps, manufacturers showcased several lighting options that made a striking visual statement.
Designers unveiled eye-catching pieces with unique shapes, textures, and finishes. Some of them featured oversized shades, while others had intricate metalwork that created beautiful shadows when illuminated. Industrial-style lighting was also trendy, with manufacturers introducing minimalist pendant lights with exposed bulbs and stark metal finishes.
Tech-Enhanced Furniture
Technology has become an integral part of our everyday lives, and naturally, it has made its way into the home furnishings industry, too. More and more manufacturers are incorporating technology into furniture, making it both functional and innovative.
One of the most impressive pieces showcased at the trade show was a smart bed. This bed had numerous features like built-in sensors that monitored the user's sleep patterns and adjusted the mattress firmness accordingly. It also had speakers and adaptive lighting, among other things, which were all controlled using a mobile app.
Another notable tech-enhanced piece was a vibrating chair that helped reduce stress and enhance focus. The chair had built-in music and a vibration system that massaged the user's back, providing a relaxing and rejuvenating experience.
Final Thoughts
From sustainable furniture to bold colors, this year's home furnishing trade show was a treasure trove of exciting trends and noteworthy products. It was impressive to see how designers and manufacturers had adapted to the changing times, coming up with innovative and creative solutions for modern homeowners. It will be exciting to see how these trends continue to develop in the coming years and the impact they will have on the interior design world.
We welcome any suggestions or questions. You can email us or contact us using the contact page.
You can also connect with us on the following social networks:
Facebook
Twitter
LinkedIn
Instagram