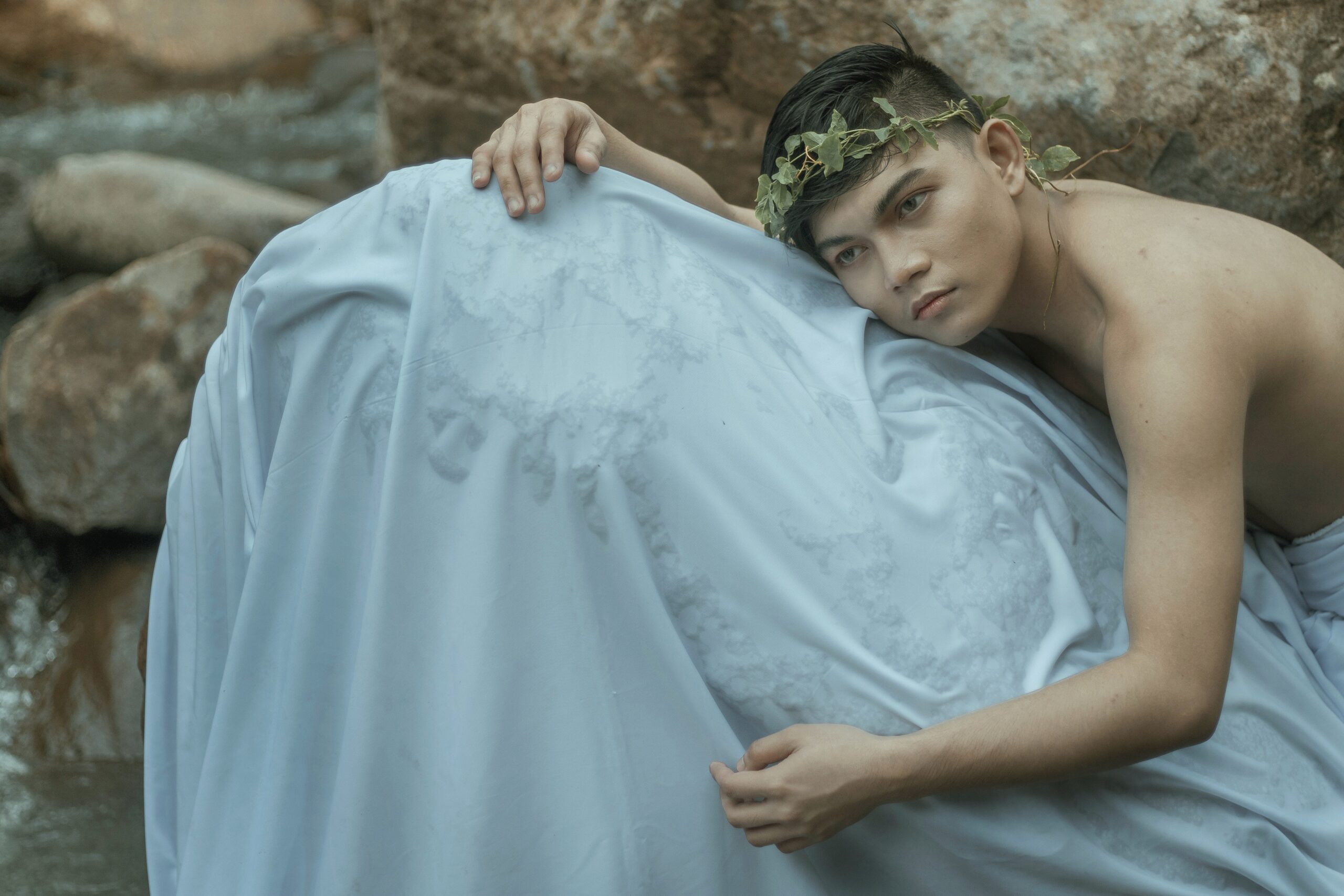 When we talk about weddings, there's no denying that each one carries its unique charm and emotion. But there's something truly captivating about Greek Island weddings that sets them apart. The mystique of the azure seas, the charm of quaint villages, the allure of rich history, and the resplendent joy of Greek Orthodox weddings – it's a blend that creates an unparalleled celebration of love. The serene beauty, culture, and hospitality of the Greek Islands offer a perfect backdrop to your romantic vows, with memories that will be cherished for a lifetime. As we dive deeper into the beauty of these iconic celebrations, we will understand why these weddings are so unforgettable.
Setting: A Stage set by Nature
If you've ever seen a postcard from Greece, you'd agree that the Greek islands are visually stunning. But, experiencing their beauty in person takes it to a whole different level. They offer an exceptional setting for weddings, with each island adding its unique touch. The vibrant Santorini, known for its picturesque cliffside towns with iconic blue-domed churches, paints a surreal image. The sun sinking into the Aegean Sea provides an ethereal, dreamy backdrop for saying 'I do.'
Contrastingly, Mykonos, with its cosmopolitan allure, whitewashed houses, and cobbled streets, offers a lively atmosphere for your nuptials. It's a place where traditional charm meets modern luxury, ideal for couples who want the best of both worlds. And we can't forget about Crete. As the largest island, Crete provides an array of options from quaint chapels in the heart of beautiful villages to luxury resorts overlooking the sea.
Greek Island weddings harness the island's natural charm, making your special day feel like a scene straight out of a romantic film. Moreover, as per a survey conducted by Weddings Abroad Guide in 2022, about 38% of couples planning a destination wedding considered a beach or island setting, highlighting the rising trend of island weddings.
Greek Orthodox Weddings: A Blend of Tradition and Symbolism
One of the most enchanting aspects of Greek island weddings is the traditional Greek Orthodox ceremony. Intricately symbolic and richly spiritual, these ceremonies are steeped in centuries-old customs and rituals that make the union even more special. From the crowning ritual symbolizing the honor and responsibility of marriage to the 'Dance of Isaiah,' representing the couple's first steps as a married couple, each custom has a profound meaning.
Greek Orthodox weddings are filled with joy, reverence, and solemnity. A harmonious blend of the couple's love, the sanctity of marriage, and the significance of the Orthodox faith. This union is considered a holy mystery, a reflection of God's love, giving a spiritual depth to the celebrations.
Moreover, according to the Pew Research Center, approximately 90% of Greeks identify as Orthodox Christians as of 2020. By choosing to have a Greek Orthodox wedding, you're embracing and partaking in a deeply rooted aspect of Greek culture, making your celebration more authentic and unique.
Delicious Greek Cuisine: A Feast for the Senses
Greek cuisine is renowned worldwide for its flavors and health benefits. Incorporating local, fresh produce, Greek food is a delicious medley of taste and nutrition, making it a highlight of wedding celebrations. No Greek island wedding is complete without a feast of traditional Greek dishes such as Moussaka, Tzatziki, Souvlaki, and of course, the famous Greek salad.
Consider the popular wedding treat 'Koufeta.' These sugar-coated almonds served at weddings are not merely sweets but carry symbolic meaning. The sweetness of the sugar symbolizes the sweetness of married life, while the bitterness of the almonds represents life's inevitable challenges. Even the number of almonds is odd and indivisible, symbolizing the couple's inseparable bond.
The essence of Greek cuisine is its simplicity, the freshness of its ingredients, and its rich flavors. As noted by the Food and Agriculture Organization (FAO) in 2023, the Mediterranean diet, which includes Greek cuisine, was ranked as the healthiest globally, making it a guilt-free indulgence for your wedding guests.
Exceptional Greek Wine: The Elixir of the Gods
Greek winemaking traditions span thousands of years, and the Greeks' love for wine is legendary. The Greek God of wine, Dionysus, was worshipped with elaborate rituals, further underscoring the cultural significance of wine. Hence, no Greek island wedding is complete without the indulgence of local Greek wines.
The volcanic soil of Santorini yields some of the finest wines, including the popular Assyrtiko, a full-bodied white wine perfect for a beachside toast. Similarly, Crete's vineyards offer Vidiano, a well-balanced aromatic wine known for its peach and apricot tones.
Greek weddings typically incorporate wine in the ceremony itself, where the priest blesses a cup of wine, and the couple takes three sips each from it, symbolizing their shared life together.
As per the International Organisation of Vine and Wine (OIV), Greece ranked 14th in world wine production in 2021, emphasizing the country's long-standing tradition in winemaking.
Vibrant Music and Dance: The Heartbeat of Greek Celebrations
Music and dance are integral to Greek culture and are even more so at weddings. Traditional Greek music, with its distinctive sound and rhythm, lends a festive air to the proceedings. The dance floor becomes a whirl of joy as everyone joins in the traditional dances like Kalamatianos, a joyful circle dance, and Tsamiko, a dance known for its impressive jumps and kicks.
The highlight, of course, is the famous Sirtaki. Also known as Zorba's dance, this lively dance involves a progressive increase in tempo, representing life's struggles and the joy of overcoming them. As a wedding guest, joining in these dances isn't just fun; it's also a way of bonding with the other attendees and sharing in the couple's joy.
As reported by Greece's National Tourism Organisation, music, and dance form the backbone of the country's rich cultural heritage, contributing significantly to Greece's tourism appeal.
Warm Greek Hospitality: Experience Philotimo
'Philotimo,' an untranslatable Greek concept, represents a blend of generosity, respect, and love for friends and strangers alike. It's the cornerstone of Greek culture and is distinctly evident in the warm hospitality extended to wedding guests. Greek island weddings aren't just events; they're a shared experience where everyone is welcomed like family.
This exceptional hospitality extends to the islanders' willingness to share their customs, food, music, and happiness with everyone attending the wedding. This openness fosters an environment of camaraderie and enjoyment, turning a special event into an unforgettable experience.
According to a study by the World Tourism Organization (UNWTO) in 2022, Greece ranked high in terms of hospitality, highlighting this as one of the reasons tourists, including wedding parties, are drawn to the country.
Stunning Wedding Photographs: Capturing Memories
Greek island weddings offer incredible opportunities for stunning wedding photographs. Whether it's the blue-domed churches of Santorini, the windmills of Mykonos, or the imposing mountains of Crete, the photogenic landscapes provide a mesmerizing backdrop to your wedding pictures.
As the sun dips below the horizon, painting the sky in shades of orange, pink, and purple, the opportunity for breathtaking sunset photos presents itself. The Greek islands' enchanting beauty enhances the magic of your wedding photos, making them tangible reminders of your special day.
In a 2022 survey by The Knot, approximately 89% of couples emphasized the importance of good wedding photography. Given this, the Greek Islands, with their unrivaled scenic beauty, make for an ideal wedding destination.
Honeymoon Heaven: From Celebration to Relaxation
The beauty of having a Greek island wedding is that you don't have to rush off to a separate location for your honeymoon. The islands offer diverse experiences ranging from relaxing on pristine beaches, exploring historical sites, savoring local cuisine, or sailing into the sunset.
Whether it's the vibrant nightlife of Mykonos, the romantic caldera views of Santorini, or the diverse attractions of Crete, the Greek Islands provide a honeymoon experience that's as unforgettable as the wedding itself.
According to a report from Travel Agent Central, Greece was among the top honeymoon destinations in 2022, reaffirming the country's appeal for newlyweds.
Favorable Climate: Sun-kissed Weddings
Greek Islands are known for their Mediterranean climate, marked by long, sunny summers and mild winters. This makes them perfect for outdoor weddings, particularly beachside or cliff-top venues.
The best time to plan your Greek island wedding is from April to June and September to October. During these months, the weather is warm but not overly so, making it comfortable for guests and perfect for wedding photographs.
As reported by the Hellenic National Meteorological Service, the Greek islands enjoy more than 250 sunny days per year, providing ample opportunity to plan your perfect sun-kissed wedding.
A Step Towards Sustainable Weddings
The global emphasis on sustainability has also touched weddings. By choosing a Greek island wedding, you can take a step towards a more sustainable celebration. From locally sourced food and wine to supporting local businesses like florists, photographers, and musicians, your wedding can have a positive impact on the local community.
In addition, the stunning natural landscapes reduce the need for excessive décor, and the Mediterranean diet, based on fresh, local produce, aligns with sustainable food practices.
As stated by The Wedding Report in 2023, there's been a 15% increase in couples opting for sustainable wedding options over the past five years. Thus, a Greek island wedding is not just a romantic choice but also a responsible one.
In conclusion, Greek Island weddings offer an experience that's simply incomparable. They blend the joy of celebration, the depth of tradition, and the warmth of hospitality against a backdrop of breathtaking beauty. Whether it's the sanctity of Greek Orthodox weddings or the mouthwatering feast of Greek cuisine, every aspect contributes to making your special day truly memorable. So, why wait? Start planning your dream Greek island wedding today!
We welcome any suggestions or questions. You can email us or contact us using the contact page.
You can also connect with us on the following social networks:
Facebook
Twitter
LinkedIn
Instagram