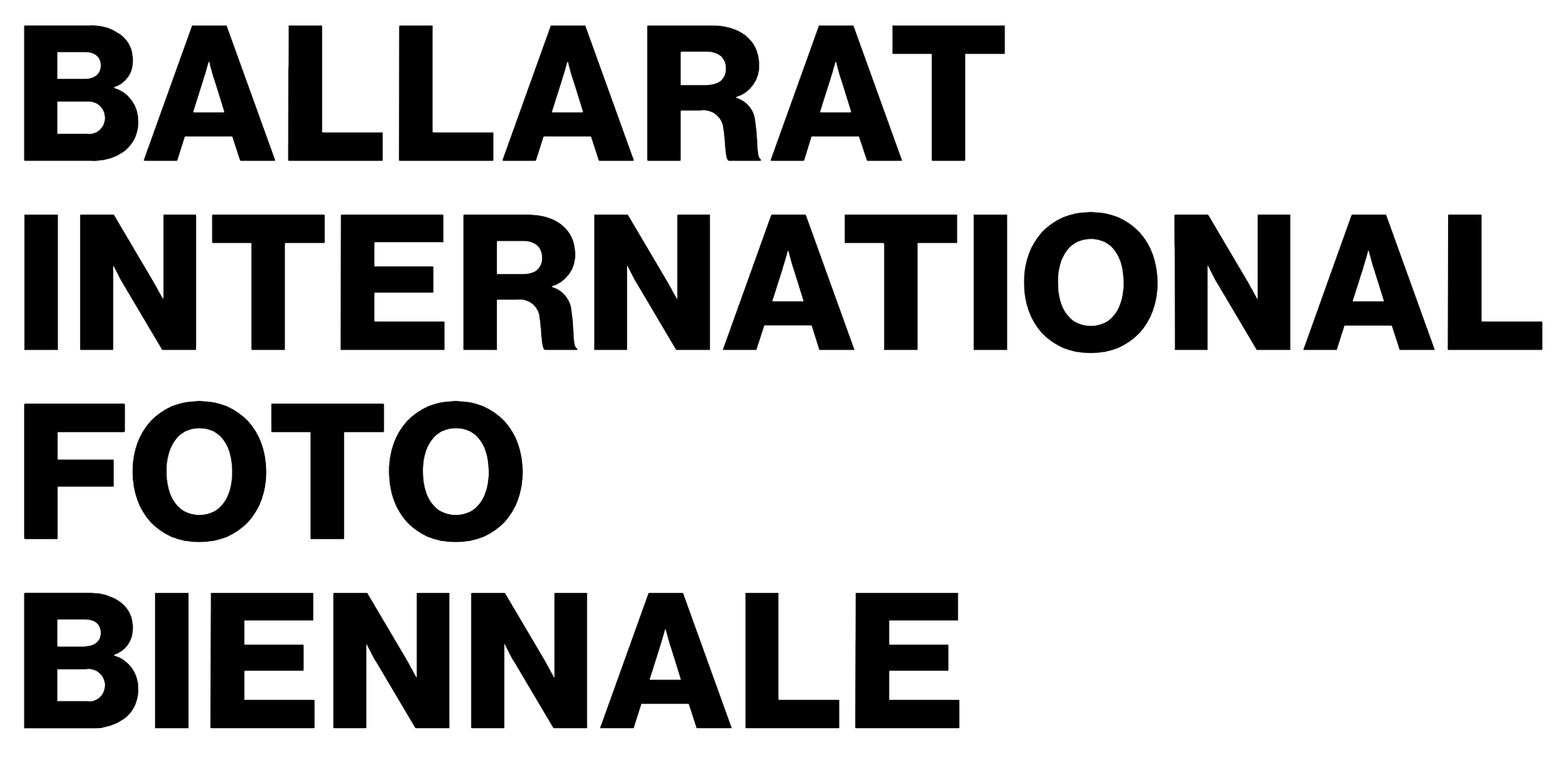 Welcome, fellow photo enthusiasts! We're about to embark on a visual journey through Australia's renowned Ballarat International Foto Biennale (BIFB). This event, known as one of the Southern Hemisphere's most notable photographic festivals, is a celebration of not just photography, but also of art, culture, and community. With every edition, it becomes an exciting arena for seasoned artists, budding photographers, and photo enthusiasts alike to converge, share, and grow.
First, let's uncover the vibrant atmosphere that BIFB presents, and explore how it has continuously shone as a beacon of inspiration and creativity. As we dive deeper, we'll understand how attending the event benefits you as a photography lover and even delve into the significant gains for exhibitors who showcase their work at the festival.
Experience the Blend of Cultures
The Ballarat International Foto Biennale is much more than a photography exhibition. It's a cultural melting pot where attendees witness an artistic blend of different customs, traditions, and ways of life from around the world. Walking through the festival, you're exposed to a rich tapestry of global perspectives captured through the lens. It's like going on a round-the-world trip without ever leaving Ballarat!
Consider, for example, the 2021 BIFB that saw the work of Pat Brassington, an Australian artist known for her unique interpretation of everyday items, or the images of Dr. Fiona Foley, a Badtjala woman whose work revolves around Australia's complex colonial history and its impact on Aboriginal people. Every display is a glimpse into another world or perspective, a chance to expand your horizons and deepen your understanding of our diverse world.
The Educational Value
Aside from being a feast for the eyes, BIFB serves as an immense educational platform. The festival organizes numerous talks, workshops, and seminars led by experts in the field, giving attendees the chance to learn about various aspects of photography. Whether you're a seasoned professional seeking to refine your craft, a hobbyist eager to learn new techniques, or a student exploring career opportunities in photography, the learning possibilities are endless.
For instance, BIFB has previously collaborated with institutions like Federation University to conduct photography symposiums. The 2019 symposium explored photographic education and its future directions, featuring speakers from diverse backgrounds – educators, practitioners, and researchers. Events like these not only provide knowledge but also spark conversations on important subjects, encouraging participants to think and reflect.
A Platform for Networking
Every year, the Biennale becomes a hub for professionals, hobbyists, and enthusiasts to connect over their shared passion. It's a networking haven – a place to form new relationships and collaborations, exchange ideas, and find inspiration. For anyone looking to make their mark in the field of photography, the Ballarat International Foto Biennale can be an invaluable platform.
Imagine mingling with artists whose work you admire or meeting professionals whose articles you've read online. You could end up discussing the finer nuances of landscape photography with an award-winning photographer or trading thoughts on photojournalism ethics with a seasoned journalist. It's the ultimate real-world forum for anyone who loves photography.
Immersing in Ballarat's Rich History
The Ballarat International Foto Biennale is as much about the city as it is about photography. The festival's venues are scattered around the city, including stunning historical sites, lush gardens, and popular cafes. Attendees can explore Ballarat's beautiful Victorian-era architecture, soak in the city's rich history, and relish its warm hospitality.
Ballarat's iconic Art Gallery of Ballarat, Australia's oldest regional gallery, regularly serves as a venue for BIFB. The beautiful building, dating back to 1890, has housed numerous exhibits over the years, including the work of artists like Tracey Moffatt and Bill Henson. As you explore these exhibits, you're simultaneously immersing yourself in Ballarat's rich heritage, making the experience all the more meaningful.
Supporting the Art and the Artists
By visiting the Ballarat International Foto Biennale, you're doing more than indulging in your passion – you're supporting the artists and the industry as a whole. In 2019, over 200,000 visits were recorded during BIFB, with people traveling from all corners of the globe to attend. Each visit contributes to the continued success and growth of the festival, providing artists with the exposure they deserve and the opportunity to sell their work.
For the exhibitors, the benefits are manifold. BIFB provides them a platform to showcase their work to an international audience, receive critical reviews, and engage directly with their fans. It's an opportunity for them to gain recognition, make sales, and potentially secure future commissions.
Exposure to Innovative Photographic Techniques
The BIFB is more than just a showcase of photographs; it's an exploration of the medium itself. The festival exposes visitors to groundbreaking techniques and innovative styles, pushing the boundaries of what's possible with a camera.
Artists often leverage the latest technology to enhance their work or to create new forms of photographic expression. In 2017, for example, French artist Mathieu Bernard-Reymond exhibited his 'Monuments' series. He used 3D modeling and data visualization to transform financial data into surreal landscapes, pushing the boundaries of traditional photography and challenging our perception of what constitutes a 'photograph.'
Exploring Themes and Narratives
Each edition of the Ballarat International Foto Biennale comes with a theme, around which the exhibitions are centered. These themes serve to guide the narrative, spark discussions, and provide a fresh and engaging context to the photographs on display.
For instance, the 2019 Biennale had 'Hello World' as its theme. It addressed the issues of environmental degradation and climate change through an array of poignant photographs, prompting visitors to reflect on their relationship with the planet.
Inspiring Creativity
One cannot leave the BIFB without feeling a surge of creative inspiration. Surrounded by hundreds of remarkable photographs, each telling a story, each revealing a unique point of view, it's impossible not to feel the creative juices flowing.
As a visitor, you're not just observing the artworks; you're experiencing them. You're stepping into the mind of the artist, understanding their creative process, and seeing the world through their lens. This immersion can spark new ideas and inspire you to experiment with your photography.
An Affordable Experience
In terms of financial investment, the BIFB is incredibly affordable. Many of the exhibitions and events are free to attend, making them accessible for everyone, regardless of budget. For the paid events, prices are kept reasonable to ensure inclusivity.
In 2021, the Biennale introduced the Foto Pass, an affordable ticket that gave access to all the paid exhibitions throughout the festival. For students, there was a significant discount, further promoting accessibility.
An Opportunity for Personal Growth
Last but not least, visiting the Ballarat International Foto Biennale is a journey of personal growth. Whether it's gaining a deeper appreciation for art, learning about different cultures, or forming new friendships, the experiences you gain at BIFB can have a profound impact on your life.
From fostering empathy to developing critical thinking skills, the festival provides numerous avenues for personal development. And who knows? Perhaps it'll even inspire you to take the leap and pursue your passion for photography professionally.
---
So, there you have it, ten compelling reasons to visit the Ballarat International Foto Biennale. It's more than just a festival; it's a celebration of photography, art, and humanity. Whether you're an artist, an enthusiast, or just someone curious about the world, the Biennale has something to offer you. Don't miss out on this incredible experience – see you at the next Ballarat International Foto Biennale!
We welcome any suggestions or questions. You can email us or contact us using the contact page.
You can also connect with us on the following social networks:
Facebook
Twitter
LinkedIn
Instagram