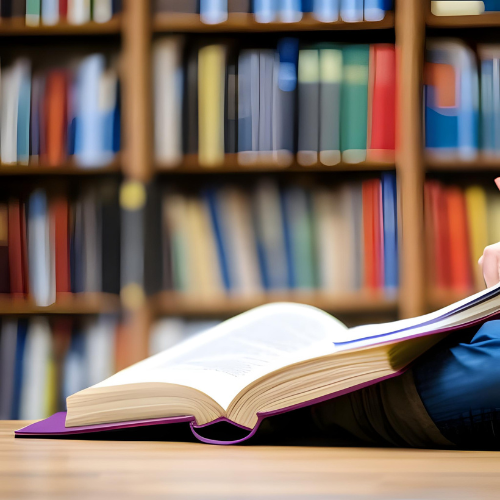 With a brimming cup of coffee in one hand and a palpable sense of anticipation in the other, we set off on a shared journey, you and I. A journey where ink meets paper and stories come alive – yes, we're talking about book fairs. These bustling hubs of creativity, diversity, and imagination play a pivotal role in promoting international literature, connecting us all through the shared love of the written word. From showcasing hidden gems to creating forums for cross-cultural discussions, the impact of book fairs on the world of literature is far-reaching. As we delve into the ways these literary events enrich our reading lives, we're not just exploring the world of books, but also the world at large.
Encouraging Discovery and Diversity
The first thing we need to appreciate about international literature at book fairs is the sheer diversity on offer. As you meander through the stalls, you'll find books from every corner of the globe, from the dense jungles of the Amazon to the bustling cities of Japan. You're not just finding a new book to read, you're embarking on a journey across cultures, experiences, and worldviews that are often vastly different from your own.
Now, diversity is not just about representing different cultures and countries. It also means the representation of different genres, writing styles, and literary forms. In a well-organized book fair, you'll find everything from heart-wrenching memoirs and thought-provoking socio-political commentaries to mind-bending science fiction and timeless classics. This wealth of choice encourages us to step out of our literary comfort zones, discover new genres, and ultimately broaden our reading horizons.
Creating a Global Platform for Authors
Book fairs provide an invaluable platform for authors worldwide, especially those from countries with less exposure in the mainstream literary scene. The opportunity to showcase their work at a book fair can often be a turning point in an author's career. Not only do they get to present their work to an international audience, but they also get the chance to interact with readers, fellow authors, and industry professionals.
Let's imagine you're an author from a small town in Spain, and you've just published your first novel. At a local level, the response has been overwhelming, but you dream of sharing your story with the world. Here's where book fairs step in. By featuring your work, they bring you face-to-face with a global audience who may otherwise never have come across your writing. And the best part? This global exposure often leads to international publishing deals, literary awards, and increased recognition, thus furthering the reach of international literature.
Fostering Cross-Cultural Understanding
We've all experienced the profound impact a well-written book can have on our understanding of cultures and societies different from our own. Whether it's a poignant novel about the migrant crisis or a vibrant anthology of African poetry, international literature has the power to make us more empathetic, informed, and culturally aware global citizens.
This cross-cultural understanding is fostered at book fairs, where literature from diverse backgrounds is brought under one roof. By spotlighting international literature, these events inspire readers to delve deeper into cultures they're unfamiliar with, and authors to explore narratives outside their cultural milieu. The result? A more interconnected literary community that is increasingly open to diverse voices and perspectives.
Facilitating Literary Exchanges and Collaborations
Book fairs aren't just about buying and selling books. They're vibrant spaces where meaningful conversations, debates, and collaborations take place. When you step into a book fair, you're stepping into a melting pot of ideas, where authors, translators, publishers, and readers come together to exchange thoughts, challenge conventions, and shape the future of literature.
Consider the Frankfurt Book Fair, which hosts panel discussions, author interviews, literary workshops, and networking events every year. These interactions often lead to fruitful collaborations between authors and publishers, translators and literary agents, and even between authors themselves. These collaborations are vital for the growth of international literature, as they facilitate the translation, publication, and promotion of diverse narratives across the globe.
Educating Readers and Industry Professionals
If you've ever attended a book fair, you'll know that they're not just about browsing through rows of books. They also feature a plethora of educational activities, such as workshops, seminars, panel discussions, and reading sessions. These activities play a crucial role in promoting international literature by educating both readers and industry professionals about the richness and relevance of global narratives.
Imagine attending a seminar on contemporary Arabic literature or a workshop on translating Japanese poetry. You walk away not just with new knowledge, but also with a newfound appreciation for international literature. Similarly, for publishers, literary agents, and translators, these educational opportunities can lead to a deeper understanding of international markets, trends, and the unique challenges and opportunities they present.
Celebrating Literary Translation
In our quest to explore international literature, we often rely on the unsung heroes of the literary world – translators. By rendering foreign narratives in a language we understand, translators bridge cultural and linguistic divides, allowing us to immerse ourselves in stories from around the world.
Book fairs recognize and celebrate the crucial role of translators in promoting international literature. Many host translator-focused events, workshops, and awards that underscore the importance of translation in expanding the reach of international literature. By doing so, they encourage the growth of the translation industry and the increased availability of translated works, making global narratives more accessible to readers everywhere.
Providing a Springboard for Emerging Voices
For emerging authors, getting their work noticed can be a daunting task. That's where book fairs come in. By dedicating space to debut authors and smaller, independent publishers, book fairs give emerging voices a chance to shine.
Just imagine this scenario: You're a new author from India, and you've written a collection of short stories that weave tales of your hometown's unique culture and history. However, breaking into the international literary scene has proven challenging. By presenting your work at a book fair, you get the chance to reach a broader audience, connect with potential publishers, and possibly even land an international book deal.
Inspiring a Love for Reading
Perhaps one of the most significant impacts book fairs have is inspiring a love for reading. When you see thousands of books from hundreds of countries, all waiting to be explored, it's hard not to feel a sense of excitement. Book fairs celebrate the joy of discovering new stories, authors, and cultures, and in doing so, they encourage more people to read.
And it's not just about buying books. Many book fairs host storytelling sessions, author meet-and-greets, and other interactive activities that engage readers of all ages. Whether it's a child listening to a tale from across the globe or an adult discovering a novel from a country they've never visited, book fairs make the reading experience more dynamic and immersive.
Nurturing Literary Critique and Discourse
Book fairs provide an avenue for robust literary critique and discourse. They host discussions, reviews, and critical readings, offering insight into various international works and their cultural, political, and social contexts. This exchange of perspectives deepens our understanding and appreciation of international literature, influencing our reading habits and preferences.
For example, a panel discussion on Latin American magic realism might prompt you to explore works by authors like Gabriel García Márquez or Isabel Allende, while a review of a newly translated Norwegian crime novel might pique your interest in Nordic noir.
Shaping Literary Trends and the Future of Reading
Finally, book fairs play a crucial role in shaping literary trends. They are often the launching pad for new authors, innovative genres, and exciting literary movements. By bringing international literature into the limelight, book fairs can influence what we read, how we read, and what gets published.
The future of reading is also heavily influenced by the technological innovations showcased at book fairs. From e-books and audiobooks to digital publishing platforms, these advancements democratize access to international literature, allowing more people to explore the wealth of global narratives.
In conclusion, the role of book fairs in promoting international literature is multifaceted and profound. They allow us to journey through diverse cultures, voices, and perspectives, right from our cozy reading nooks. So, the next time you visit a book fair, remember – you're not just picking up a new book; you're embracing the world, one story at a time.
We welcome any suggestions or questions. You can email us or contact us using the contact page.
You can also connect with us on the following social networks:
Facebook
Twitter
LinkedIn
Instagram