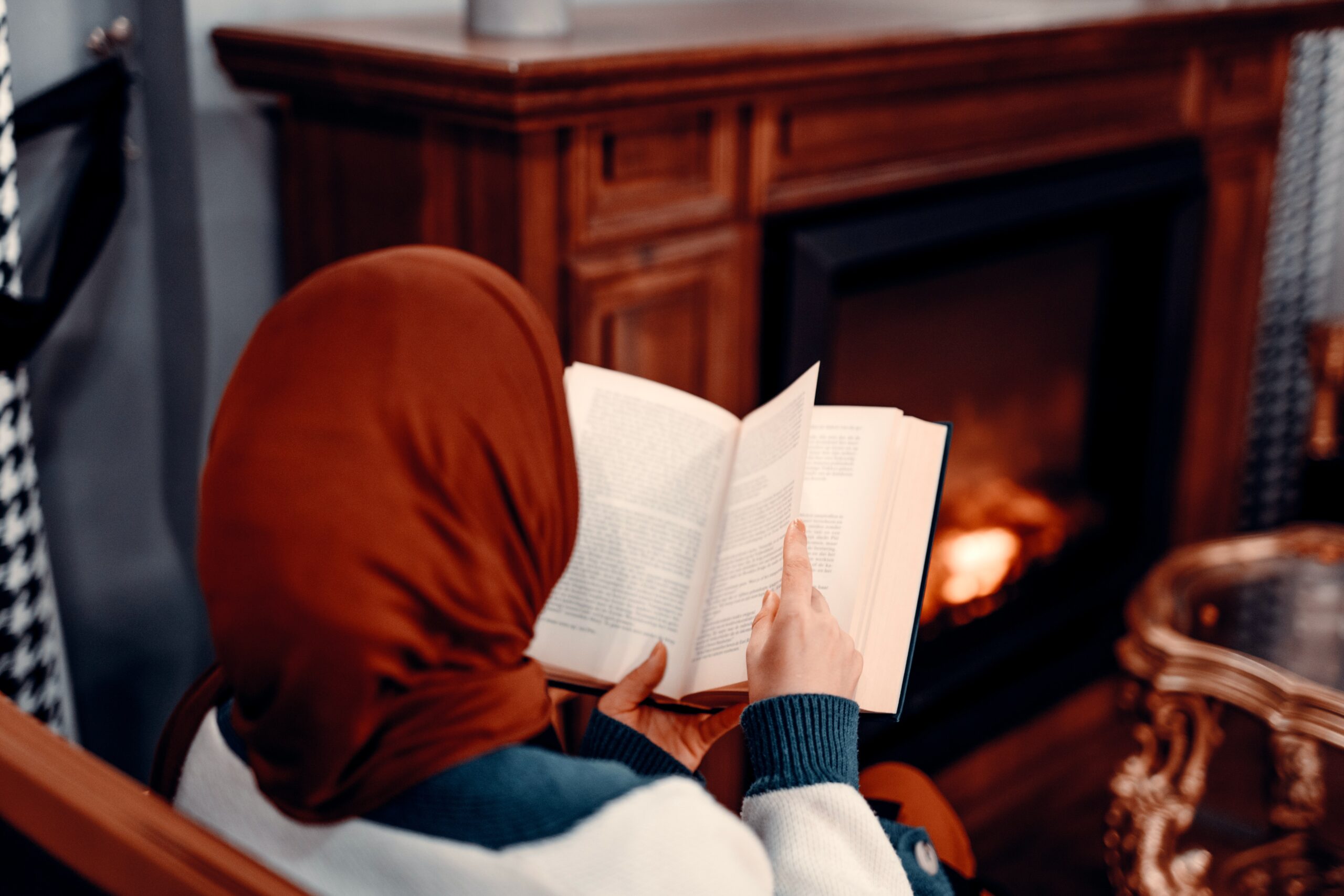 An air of excitement, the smell of fresh pages, the colorful spectrum of book covers, and a bustling crowd of book enthusiasts — welcome to the vibrant world of the Bogota International Book Fair, an annual literary carnival that brings together authors, publishers, and readers under one roof. A world where conversations flow as effortlessly as ink on paper, where every corner turned unfurls a new story, a world that lives and breathes literature — this is the Bogota International Book Fair, the epicenter of Colombia's literary scene.
As we dive into the heart of this book extravaganza, we'll explore 10 key highlights that make it a must-visit event for anyone who enjoys a good book. Each point will serve as a chapter in our journey, narrated with the finesse of a well-crafted tale, guaranteed to pique your interest and, perhaps, inspire you to attend the next Bogota International Book Fair.
A Gathering of Global Literary Voices
The Bogota International Book Fair is more than a book fair; it's a convergence of global literary voices. Every year, authors, publishers, literary agents, librarians, booksellers, and of course, readers from across the globe flock to Bogota to partake in this grand literary festival. The fair hosted over 1,500 events and welcomed around 575,000 visitors from over 54 countries in 2022, a testament to its growing international popularity.
This internationality offers visitors a rare chance to immerse themselves in diverse cultures and perspectives through literature. Whether you're an aspiring writer seeking inspiration or a voracious reader in search of your next favorite book, the vast array of authors and works you'll encounter at the fair is sure to enrich your literary repertoire.
Moreover, it's not uncommon to bump into your favorite author or a rising star in the literary world at the fair. The 2023 edition, for instance, is set to feature acclaimed authors like Margaret Atwood, Yuval Noah Harari, and Isabel Allende. Such opportunities to meet, listen to, and even interact with renowned authors can be deeply inspiring and enlightening.
A Platform for Emerging Writers
The Bogota International Book Fair isn't just for established authors. It's a springboard for emerging writers looking to carve their niche in the literary landscape. The fair encourages new voices by providing a platform to showcase their work, network with industry professionals, and engage with potential readers.
At the fair, emerging writers can participate in pitch sessions, where they present their manuscripts to a panel of editors and agents. These sessions can lead to valuable feedback, literary representation, or even a publishing deal. For example, in 2021, Colombian writer Catalina Navas secured a deal with a major publishing house after pitching her debut novel at the fair.
Furthermore, writers can benefit from the various workshops and seminars focused on creative writing, storytelling, book marketing, and more. These educational events are led by industry experts and provide practical insights that can help writers hone their craft and navigate the publishing industry.
A Showcase of Innovative Publishing
The Bogota International Book Fair is a hotbed of innovation in the world of publishing. It's where industry professionals gather to exchange ideas, explore the latest trends, and showcase their newest offerings.
From traditional book publishing to digital content creation, audiobooks, and interactive storytelling, the fair covers a wide spectrum of the publishing industry. One notable trend observed at the 2022 fair was the rise of augmented reality (AR) books, which integrate digital elements into physical books for an interactive reading experience. Publishers like Planeta and Penguin Random House showcased their latest AR titles, attracting a lot of interest from attendees.
Additionally, the fair hosts a business roundtable event where publishers, agents, and booksellers can network and forge business partnerships. In 2022, this event facilitated over 3,000 meetings and resulted in deals worth more than $2.6 million, proving that the Bogota International Book Fair is not just a cultural event, but a significant driver of the global publishing industry.
An Engagement Hub for Young Readers
The Bogota International Book Fair places a strong emphasis on fostering a love for reading among younger generations. Every year, the fair dedicates a large portion of its program to children and young adults, making it a fantastic event for families.
Children can participate in interactive storytelling sessions, and craft workshops, and meet their favorite children's book authors. For young adults, the fair offers a diverse program of author talks, book signings, and literature workshops catering to their interests and reading levels.
One of the highlights of the 2022 fair was the 'Youth Pavilion' – a dedicated space where teenagers could engage in book clubs, creative writing workshops, poetry slams, and open mic sessions. Not only does this make the fair an enjoyable experience for young attendees, but it also encourages them to express their thoughts, ideas, and creativity.
A Celebration of a Guest of Honor
Each year, the Bogota International Book Fair invites a country to be the 'Guest of Honor.' This tradition is a celebration of international literature and culture, offering visitors a unique opportunity to delve into the literary heritage of a different country each year.
The Guest of Honor country curates a series of events, including author talks, book launches, cultural performances, art exhibitions, and culinary experiences. This allows visitors to immerse themselves in a different culture, expanding their global understanding and appreciation.
For instance, in 2022, the fair celebrated France as the Guest of Honor. Attendees were treated to a rich program of events showcasing French literature, art, music, and cuisine. French authors like Leïla Slimani and Édouard Louis were in attendance, enriching the event with their perspectives and works.
A Window into Colombian Literature
The Bogota International Book Fair is a fantastic opportunity to explore Colombian literature. As the host country, Colombia showcases its rich literary heritage through various events, promoting both established and emerging Colombian authors.
Literary discussions, book signings, and author meet-and-greets provide a deep dive into Colombian literature's diverse themes and styles, from magical realism to contemporary fiction and poetry. These events often include celebrated Colombian authors like Juan Gabriel Vásquez, Laura Restrepo, and Pilar Quintana.
Moreover, the fair features a section dedicated to indigenous and Afro-Colombian literature, promoting cultural diversity and inclusivity in the Colombian literary scene. This exploration of local literature not only boosts national authors but also gives international visitors an authentic taste of Colombian culture and history through its literature.
A Trove of Learning Opportunities
The Bogota International Book Fair is a treasure trove of knowledge and learning. It hosts a variety of educational events like workshops, panel discussions, and seminars on a wide array of subjects — literature, philosophy, science, history, arts, and more.
These events are led by experts in their respective fields and are designed to be engaging and accessible to a general audience. Whether you're a student, a professional, or simply a curious individual, these learning opportunities can broaden your horizons and stimulate intellectual curiosity.
For example, the 2022 fair featured a seminar on the future of AI in literature, a workshop on graphic novel creation, and a panel discussion on the role of literature in environmental activism. With such a diverse program, the fair caters to a wide range of interests and offers a stimulating environment for learning and intellectual growth.
A Hub for Cultural Exchange
Beyond books and literature, the Bogota International Book Fair serves as a vibrant hub for cultural exchange. It brings together people of diverse cultures, fostering a spirit of mutual respect, understanding, and collaboration.
In addition to literary events, the fair hosts a plethora of cultural activities like music concerts, dance performances, art exhibitions, and culinary shows. These events provide a platform for artists to showcase their talent and for visitors to engage with different art forms and cultural traditions.
Furthermore, the fair promotes dialogue and understanding between cultures through panel discussions and forums on various social, political, and cultural issues. These events facilitate meaningful conversations and provide a platform for diverse voices to be heard.
A Boost for the Local Economy
The Bogota International Book Fair is not only a significant cultural event but also a major contributor to Bogota's and Colombia's economy. With hundreds of thousands of visitors each year, the fair stimulates economic activity, benefiting local businesses like hotels, restaurants, and transport services.
Moreover, the fair provides a platform for local artisans, food vendors, and small businesses to showcase their products to a large and diverse audience. It also creates temporary job opportunities in event management, security, customer service, and other related areas, contributing to local employment.
According to a study conducted by the Chamber of Commerce of Bogota, the 2022 fair generated an economic impact of around $20 million, demonstrating its significant role in supporting the local economy.
A Testament to the Power of Books
At its core, the Bogota International Book Fair is a testament to the enduring power of books. It's a celebration of the written word and its ability to educate, entertain, inspire, and connect people.
In today's digital age, the fair reaffirms the importance of physical books and the unique pleasure of reading. It reminds us of the magic that unfolds when we turn the pages of a book, transporting us to different worlds, introducing us to new ideas, and stirring our emotions.
Attending the Bogota International Book Fair is not just about buying books; it's about experiencing the joy of literature, sharing the love for reading, and being part of a global community of book lovers.
---
In conclusion, the Bogota International Book Fair is much more than an event; it's an experience. Whether you're a literature enthusiast, a budding author, a publishing professional, or simply someone who enjoys a good story, the fair has something to offer. It's a place to discover, learn, create, and celebrate the beauty of literature. So, the next time you plan a cultural trip, make sure the Bogota International Book Fair is on your list. Remember, a good book is a friend that never lets you down, and a book fair is a friendship festival you'll never forget.
We welcome any suggestions or questions. You can email us or contact us using the contact page.
You can also connect with us on the following social networks:
Facebook
Twitter
LinkedIn
Instagram