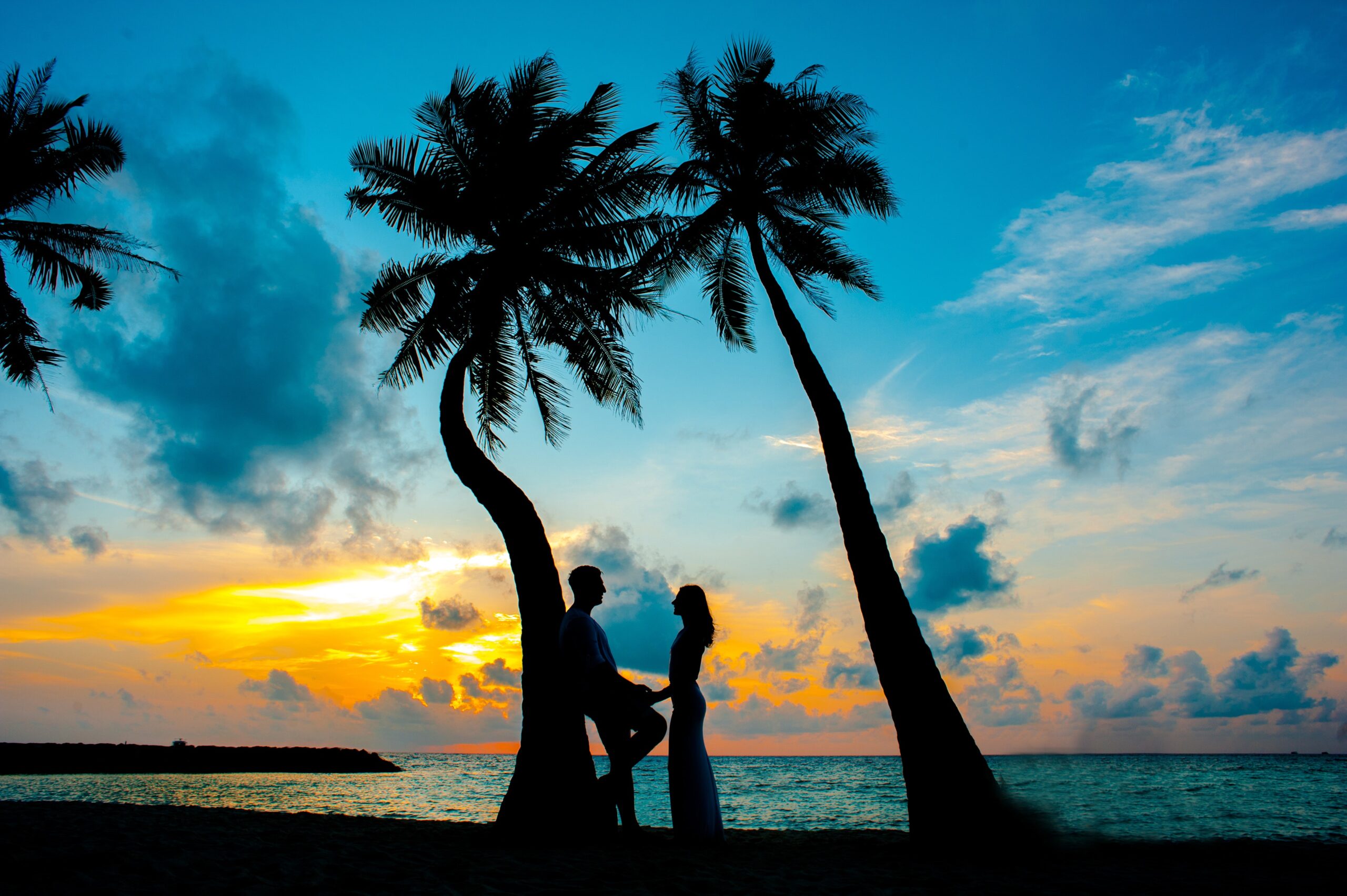 When it comes to tying the knot, there's something incredibly magical about saying "I do" with the sand between your toes and the sound of waves gently lapping at the shore. Especially when that shore happens to be in Spain, a country renowned for its breathtaking coastlines, crystal clear waters, and azure skies. A Beach Wedding in Spain is truly the stuff of dreams, and this comprehensive guide aims to provide you with seven unforgettable tips to help you make those dreams a reality.
Selecting the Perfect Beach for Your Wedding in Spain
Spain boasts a vast and varied coastline with beaches that cater to every taste, whether you're seeking the seclusion of a remote bay or the vibrancy of a bustling seaside resort. There are hundreds of enchanting spots to choose from, each with its unique charm. The sun-kissed shores of Costa del Sol, the rugged beauty of the Costa Brava, and the exotic allure of the Canary Islands are just a few examples.
Choosing the perfect beach for your wedding will depend on a multitude of factors. Consider the kind of atmosphere you wish to create, the size of your guest list, and the local amenities available. For instance, the Costa del Sol, known for its golden beaches and luxury resorts, might be ideal if you're planning a lavish affair. In contrast, the picturesque coves of Costa Brava could be perfect for an intimate ceremony.
To help you make an informed decision, it might be worthwhile to hire a wedding planner who is familiar with the local areas. They can provide invaluable advice and guide you through the process, ensuring that your beach wedding in Spain is everything you've dreamed of and more.
Understanding and Adhering to Local Laws and Regulations
It's crucial to understand that Spain has strict laws and regulations concerning beach weddings. For example, public beaches are generally not available for private events, and certain permissions must be obtained before a wedding ceremony can take place. Furthermore, regulations can vary from region to region, adding another layer of complexity to the process.
Engaging the services of a local wedding planner can prove beneficial in navigating these legal hurdles. They will be well-versed in local laws, know how to obtain necessary permissions, and can advise you on the best course of action. Alternatively, you could consider having a symbolic beach ceremony in Spain after a legal wedding in your home country.
Remember, understanding and respecting local laws are not only about ensuring your wedding proceeds without a hitch but also about respecting the environment and local community.
Managing the Spanish Weather
The Spanish climate is generally favorable for a beach wedding, with plenty of sunshine and warm temperatures. However, like any outdoor event, weather unpredictability can pose a challenge. For example, the Costa del Sol enjoys over 300 sunny days a year, but it also experiences occasional showers. Likewise, while the Canary Islands offer mild temperatures year-round, the region can be prone to strong winds.
It's wise to plan your beach wedding during the months of May to October when the weather is typically warm and sunny. However, always have a backup plan, such as a marquee or a nearby indoor venue, in case the weather doesn't cooperate.
Making Your Wedding Truly Spanish
Incorporating elements of Spanish culture can add a unique flair to your beach wedding. Traditional Spanish food and wine are a must. Imagine your guests savoring a flavorful paella or indulging in tapas as they celebrate your special day. Spanish music and dance can also liven up the festivities. You could hire a flamenco band or even a group of Spanish guitarists to create an authentic and vibrant atmosphere.
Another aspect to consider is incorporating traditional Spanish wedding customs. For instance, Spanish brides traditionally wear black, symbolizing their devotion until death. Of course, this doesn't mean you have to don a black gown, but acknowledging these customs can add an element of depth and cultural richness to your ceremony.
But remember, at the end of the day, your wedding should reflect your personality and tastes. Whether you choose to embrace Spanish customs fully, or just incorporate a few elements, ensure that your day feels uniquely yours.
Ensuring Guest Comfort
When planning a beach wedding in Spain, it's crucial to keep your guests' comfort in mind. After all, a beach can be an unconventional venue with unique challenges. For instance, ensure you provide adequate shade for guests to escape the midday sun and comfortable seating that won't sink into the sand.
You should also inform your guests in advance that the wedding will be held on a beach so they can dress accordingly. Lightweight fabrics and appropriate footwear can go a long way in ensuring their comfort. It might also be a nice touch to provide amenities such as sunscreen and fans.
Another aspect to consider is accessibility. Ensure your chosen beach is easily reachable, and if necessary, provide transportation to and from the venue. A bit of thoughtful planning can ensure your guests enjoy your special day as much as you do.
Choosing Vendors and Managing Logistics
When planning a beach wedding in Spain, choosing local vendors can be a wise decision. They will be familiar with the location, its challenges, and opportunities. Local florists, caterers, and photographers can bring their knowledge of the area, its customs, and its seasonal produce to help create a memorable wedding experience.
However, managing logistics for a beach wedding can be complex. Delivering and setting up equipment on a beach, ensuring electrical needs are met, and dealing with waste disposal are some of the things that will need meticulous planning. Hiring a local wedding planner can ease the process significantly. Their local knowledge, connections, and experience with Spanish bureaucracy can be invaluable.
Capturing the Magic – Wedding Photography
Your Beach Wedding in Spain is sure to be a magical experience. So it's essential to capture this magic in photos that you can cherish for a lifetime. Hiring a professional wedding photographer who's experienced with beach weddings is key.
Beach photography can be tricky due to lighting challenges and the vast, open landscape. An experienced photographer will know how to use natural light to create stunning photos and take advantage of the beach setting to its fullest.
Consider a blend of posed photos and candid shots to capture not just the events, but the emotions of the day. And don't forget to schedule some sunset photos – there's nothing quite as romantic as a newly married couple against the backdrop of a stunning Spanish sunset.
In conclusion, planning a Beach Wedding in Spain involves careful thought and thorough planning. But with these seven tips, you're well on your way to making your dream wedding a reality. So take the plunge, and start planning your unforgettable Spanish beach wedding today.
We welcome any suggestions or questions. You can email us or contact us using the contact page.
You can also connect with us on the following social networks:
Facebook
Twitter
LinkedIn
Instagram