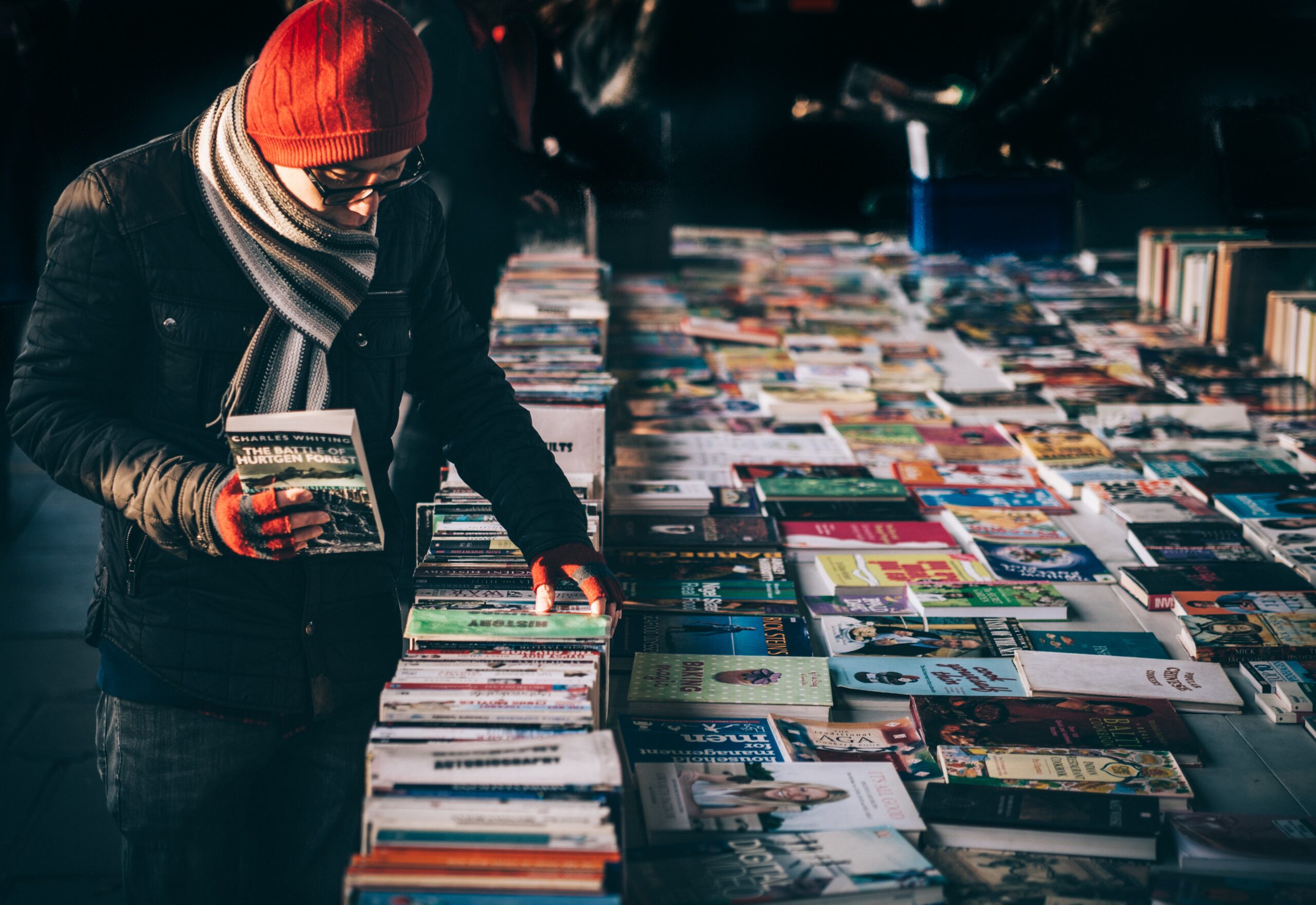 Imagine immersing yourself in the enchanting realm of literature in one of the world's most historic cities, exploring stories that transport you to different dimensions, while you experience the vibrant energy of like-minded individuals. Yes, we're talking about the unforgettable Edinburgh International Book Festival, an annual event that should top every bibliophile's bucket list. Held in the heart of the charming city, the festival unites authors, poets, thinkers, and book enthusiasts from across the globe. This celebration of the written word promises to offer more than just an event – it's an experience filled with discoveries, inspiration, and meaningful connections.
Experience the Literary Heritage of Scotland
The Edinburgh International Book Festival is a powerful platform that showcases Scotland's rich literary heritage. It's not just a place to buy books but a platform to appreciate the depth and breadth of Scottish writing. Traditional Scottish literature, contemporary works, and even those translated into English are all featured prominently.
Scottish authors such as Irvine Welsh, known for his novel "Trainspotting," and historical novelist Diana Gabaldon, best known for the "Outlander" series, often grace the festival. Their interactions, workshops, and readings offer a unique insight into Scottish literature and its evolution. At the same time, it opens a window into the local culture, history, and the Scottish way of life, giving you an insider's view of this beautiful country.
Even if you're not a big fan of Scottish literature yet, the festival will undoubtedly pique your interest. Listening to the authors sharing their inspiration, the context of their works, and their writing journey will make you appreciate the books in a new light. It's an excellent opportunity for you to broaden your literary horizon and dive into new genres.
Moreover, the festival offers an array of workshops and talks on traditional Scottish storytelling. Stories passed down through generations come alive during these sessions, making you feel as if you're a part of the tale. It's an experience that reminds us of the power of storytelling, a tradition that lies at the heart of every culture.
The festival is also a great place to discover emerging Scottish authors. The 'First Book Award' recognizes and celebrates the works of debut novelists and writers. As an attendee, you get to vote for your favorite, becoming a part of their journey toward recognition and success.
Be Part of Invaluable Literary Discussions and Debates
One of the major highlights of the Edinburgh International Book Festival is the thought-provoking literary discussions and debates. These sessions bring together authors, scholars, critics, and readers, stimulating intellectual conversations around literature and related themes. The topics range from an author's craft, literary trends, and the role of literature in society, to discussions on contemporary issues reflected in literature.
For instance, in 2019, there was a session called "Reading the Final Chapter" with authors Kathryn Mannix and Richard Holloway discussing death, a topic often considered taboo, from the perspectives of their respective books. These discussions help broaden your perspective, enabling you to view literature as more than just a means of escape.
The diversity of attendees, from different cultures and backgrounds, enriches these debates, bringing in a multitude of viewpoints. You get a chance to voice your opinions, share your thoughts, and engage with others. These discussions, often enlightening and sometimes challenging, stimulate critical thinking and offer an enriching learning experience.
Beyond the panels, the festival provides an ideal environment to engage in informal conversations with fellow book lovers. It's not uncommon to find yourself discussing your favorite characters, and plot twists, or debating literary theories with strangers. Such exchanges often lead to meaningful connections, new friendships, and an enhanced appreciation of literature.
Authors, too, frequently mingle with the crowd after their events, adding another layer of engagement. Imagine discussing your favorite scene with the person who wrote it or getting the backstory of a complex character directly from the author. This kind of interaction adds a new dimension to your reading experience, making the books more personal and engaging.
Attend Inspiring Author Readings and Talks
Few things compare to the joy of listening to your favorite author reading a passage from their book. The Edinburgh International Book Festival offers this unique opportunity through numerous author readings scheduled throughout the event. Authors often share anecdotes, inspirations, and the thought processes behind their works, offering an intimate glimpse into their creative world.
Internationally renowned authors such as J.K. Rowling, Salman Rushdie, and Ian Rankin have graced the festival, leaving the audience spellbound with their eloquence and insight. The readings are not limited to just prose; poets recite their verses, playwrights enact scenes from their plays, and children's authors narrate tales, creating a variety-rich literary feast for the attendees.
These readings are more than just passive listening experiences. They transform words on a page into a living, breathing narrative, often revealing nuances that one might miss during a self-read. The authors' unique intonations, pauses, and expressions bring out the essence of the text, providing an unparalleled immersive experience.
For budding authors and aspiring writers, these readings serve as valuable learning opportunities. Observing how experienced authors present their works can provide insights into narrative techniques, character development, plot design, and more.
Participate in Enriching Workshops and Masterclasses
The festival is not just about listening and observing; it's about participating and learning. A variety of workshops and masterclasses are conducted by experts in the field, covering diverse aspects of writing, publishing, and promoting books. Whether you're a budding novelist, a freelance writer, or an aspiring poet, you'll find a workshop tailored to your interests.
For instance, you could learn about creating compelling characters, writing gripping plots, or mastering the art of narrative tension. These hands-on sessions not only provide theoretical knowledge but also practical exercises, allowing you to put your learning into practice.
Critiquing sessions, where participants' works are reviewed and feedback is provided, form an integral part of these workshops. You receive constructive feedback on your writing, which can significantly aid in honing your skills. Moreover, interacting with other participants, sharing ideas, and discussing writing challenges can be immensely beneficial and inspiring.
For those interested in getting their works published, there are workshops that guide you through the process, providing tips on approaching publishers, writing query letters, and understanding contracts. Self-publishing and marketing workshops are also popular, offering insights into the current publishing landscape.
Introduce Your Children to the Joy of Reading
If you're attending the festival with your family, rest assured that your children will have a blast. The Edinburgh International Book Festival has a special program for children and young adults, featuring a diverse range of activities aimed at fostering a love for reading. From storytelling sessions and author readings to drawing classes and writing workshops, there's something to suit every interest and age group.
Children's authors and illustrators, including famous names like Julia Donaldson and Chris Riddell, engage the young audience with interactive sessions. These events not only entertain but also stimulate imagination, encourage creativity, and develop language skills. The highlight of the program is the Children's Book Award, where children get to vote for their favorite book, involving them actively in the world of literature.
For teenagers and young adults, there are discussions on books and themes relevant to their age group, including young adult fiction, graphic novels, and poetry. The festival also addresses contemporary issues affecting young people, such as mental health, identity, and social media, fostering critical thinking and empathy.
The festival's dedication to inspiring the next generation of readers and writers is truly commendable. By creating a space where children can discover the joy of reading, it nurtures a lifelong love for books, ensuring the future of literature is in capable hands.
Explore the World through International Literature
The "International" in the Edinburgh International Book Festival is more than a label—it is a testament to the festival's commitment to promoting global literature. The event hosts authors from around the world, providing a platform for diverse voices and narratives.
Whether it's a riveting crime novel from Scandinavia, a historical saga from East Asia, or a poignant memoir from Africa, the festival brings world literature to your doorstep. This array of global literature offers you a chance to explore different cultures, experiences, and perspectives, broadening your understanding of the world.
In a world where understanding and empathy towards different cultures are more important than ever, literature can serve as a bridge. Books transcend borders, presenting human experiences that, despite cultural differences, resonate with readers everywhere. By championing international literature, the Edinburgh International Book Festival fosters a sense of global community.
In addition, the festival organizes translations of works not available in English. This initiative not only broadens the literary landscape for English-speaking audiences but also supports authors whose works might not otherwise reach a global audience.
Enjoy the Vibrant Atmosphere of Edinburgh City
The festival isn't just about books—it's also about enjoying the vibrant atmosphere of Edinburgh, a city steeped in history and culture. The event takes place in Charlotte Square Gardens and George Street, in the heart of the city's historic and beautiful New Town.
Walking around the festival, you can admire the city's stunning architecture, with its cobbled streets and neoclassical buildings. The festival venues themselves, such as the Spiegeltent and the Bosco Theatre, are a feast for the eyes. Their unique design adds to the overall charm of the festival, making it a memorable experience.
Moreover, the festival coincides with the Edinburgh Festival Fringe, the world's largest arts festival. This means the city is abuzz with performances, concerts, exhibitions, and street shows. It's the perfect opportunity to soak up the city's vibrant arts scene and enjoy a diverse range of performances.
The city also offers a plethora of other attractions, from Edinburgh Castle, dominating the city skyline, to the winding alleys of the Old Town, each with a story to tell. And when you need a break from the festivities, there are numerous cozy cafes, traditional pubs, and gourmet restaurants to relax and refuel.
Discover Unique Literary Finds and Collector's Items
No book festival would be complete without a wide array of books for sale, and the Edinburgh International Book Festival is no exception. The festival features a vast bookstore that houses an impressive collection of books across various genres. From the latest bestsellers and award winners to lesser-known gems and indie publications, there's a book to suit every reader's taste.
Beyond the regular bookstore, there are numerous pop-up bookshops and stalls that offer a selection of unique literary finds. Whether it's a first edition of a classic novel, an autographed copy of your favorite book, or a rare out-of-print title, you never know what treasures you might stumble upon.
For book collectors, the festival is an absolute paradise. It's the perfect place to enrich your collection with valuable finds. Moreover, authors often sign their books during the festival, giving you the opportunity to own a signed copy of your favorite books.
The festival also hosts several book launches. Here, you get the chance to be among the first to own and read newly released titles. It's an exciting opportunity to discover new authors, innovative ideas, and inspiring stories.
Network with Industry Professionals
The Edinburgh International Book Festival is a significant event in the global literary calendar, attracting professionals from across the industry. It's a fantastic networking opportunity for writers, publishers, agents, and critics. The festival allows for casual conversations, formal meet-ups, and everything in between, offering numerous opportunities to connect with industry insiders.
Publishers and literary agents often scout for fresh talent during the festival. As an aspiring author, you could potentially catch the eye of an agent or publisher, leading to promising opportunities for your writing career. The festival also hosts portfolio reviews, pitch sessions, and consultations, providing direct access to industry professionals.
Even if you're not seeking professional opportunities, networking can be beneficial. Discussing industry trends, sharing writing experiences, or simply bonding over shared favorite books can enrich your festival experience. Furthermore, these interactions can result in lasting connections that continue to benefit you long after the festival concludes.
Feel the Magic of Literature Come Alive
Finally, and most importantly, the Edinburgh International Book Festival is about experiencing the magic of literature. It's about being part of a community that cherishes stories and values the power of the written word. The festival brings together people who might have nothing in common but their love for books.
Imagine sitting under a tree, engrossed in a book while the world of literature unfolds around you. Imagine the excitement of meeting your favorite author or the joy of discovering a new favorite book. Imagine being in a place where everyone speaks the language of books. This is what the festival offers.
Every book lover understands the transformative power of literature. Books have the ability to transport us to different worlds, introduce us to new perspectives, and touch our hearts with their narratives. The festival, with its multitude of experiences, brings this power to life. It is a reminder of why we read and why books hold a special place in our lives.
The Edinburgh International Book Festival is more than just an event – it's a celebration of literature. It's a place where stories come alive, ideas are exchanged, and new friendships are formed. For anyone who loves books, this festival is a must-visit – a truly unforgettable experience that will leave you inspired, enriched, and longing for more.
To sum it up, the Edinburgh International Book Festival is not just a literary event. It's a celebration of creativity, a platform for dialogue, a hub for learning, and a cultural extravaganza. Whether you're an avid reader, an aspiring writer, a book collector, or simply someone who appreciates a good story, the festival has something for you. So, pack your bags, bring your favorite book, and prepare yourself for a literary adventure like no other.
We welcome any suggestions or questions. You can email us or contact us using the contact page.
You can also connect with us on the following social networks:
Facebook
Twitter
LinkedIn
Instagram