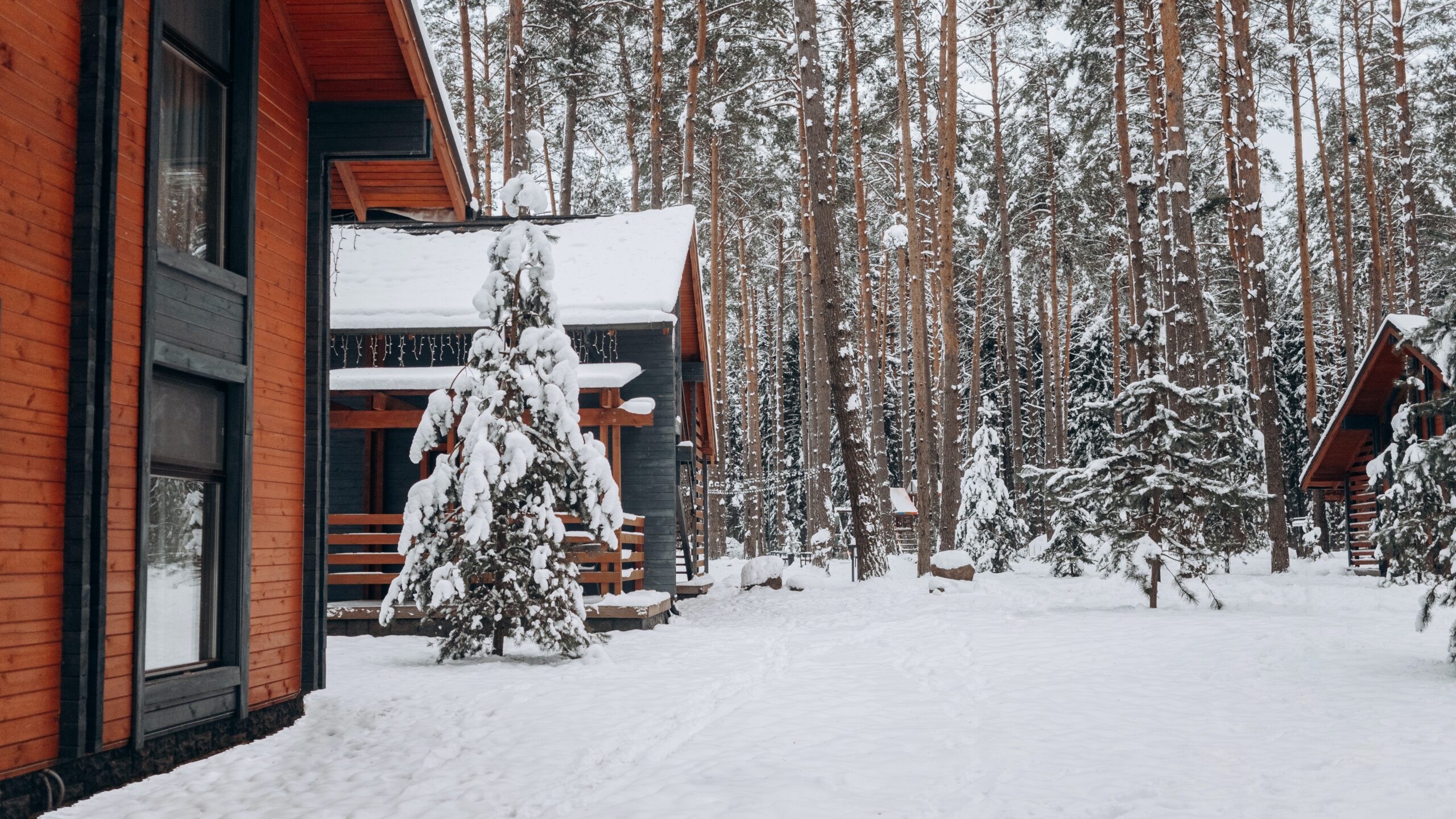 The dawn of a new year is universally celebrated, but no one welcomes it quite like the Scots. If you haven't yet experienced the charm of Scotland for New Year, then you're in for an absolute treat! The land of haggis, tartan, and bagpipes transforms into a spectacular tableau of lights, laughter, and lore, leaving an indelible imprint on those lucky enough to participate. In this article, we take you on a 10-point journey, exploring why Scotland's Hogmanay (the Scots word for 'last day of the year') is an event that simply cannot be missed.
Picture this: Ancient stone cities draped in twinkling lights, laughter spilling from warmly lit pubs, torch-lit processions meandering down historical streets, and an infectious optimism that promises to banish any winter chill. This isn't your typical New Year celebration – this is Hogmanay, the Scottish term for ringing in the New Year. Hogmanay is a festival steeped in history and tradition, a jubilant testament to the Scots' passion for celebration. Each aspect of Hogmanay, from the unique customs to the communal cheer, works in harmony to create an atmosphere that can best be described as enchanting. Ready for the journey? Let's explore the irresistible pull of Scotland for New Year.
The Grand Torchlight Procession
One cannot talk about Hogmanay without mentioning its famous Torchlight Procession. Held on the eve of New Year's Eve (December 30th), this event marks the start of the Hogmanay celebrations and sets the tone for the revelry that is to follow. Imagine thousands of people, each bearing a flaming torch, marching through the heart of Edinburgh, culminating in a spectacular firework display. It's not just a procession; it's a river of fire flowing through the city's historic streets.
The Torchlight Procession has its roots in ancient Viking traditions, intended to ward off evil spirits for the coming year. Nowadays, it's a breathtaking spectacle, uniting locals and tourists alike in a fiery symbol of unity. As you march, the warmth of the flame in your hand matches the warmth in your heart, fostered by the shared anticipation of the crowd around you.
The torchlight procession is a sight to behold from afar, but participating in it adds a completely different dimension. You become part of this moving beacon of light, contributing to the collective brightness that promises to dispel the winter darkness. It's an empowering experience and a vivid memory that stays with you long after the embers of your torch have cooled.
As a tourist, this event offers you a unique chance to actively participate in local tradition, not just as an observer, but as an integral part of the celebration. By taking part in the procession, you are not merely watching history but becoming part of it, aligning yourself with hundreds of years of tradition and culture.
Moreover, the Torchlight Procession is more than a stunning visual spectacle. It's also an opportunity to contribute to the local community. The proceeds from the torch sales go to local charities, meaning your participation directly benefits those in need. It's a chance to celebrate and contribute, to revel and remember, all in one magical evening.
Unique Customs and Traditions
Scotland's Hogmanay is a treasure trove of unique customs and traditions, some of which date back centuries. One of the most interesting traditions is "first-footing". As soon as the clock strikes midnight on January 1, people visit their neighbors' homes with symbolic gifts (usually shortbread, coal, or whisky) intended to bring good luck for the year ahead.
First-footing is not just an exercise in gift-giving, it's a community-building tradition that fosters friendship and camaraderie. It's a reminder that despite the harsh winter cold, warm hearts thrive in every home. As you take part, you'll experience an incredible sense of belonging, weaving yourself into the social fabric of Scotland.
For locals, first-footing is a time-honored tradition, an integral part of their New Year celebration. As a visitor, participating in first-footing provides an invaluable opportunity to witness and engage in Scotland's rich culture firsthand. By stepping across a neighbor's threshold with your gift, you're stepping into a tale that has been unfolding since the Viking era.
Furthermore, first-footing is an excellent way to make new friends. There's a sense of joy and anticipation as people open their doors to neighbors and strangers alike, welcoming good fortune into their homes. This friendly, open spirit is infectious, and you'll find yourself forging bonds that could last a lifetime.
Lastly, the gifts you carry as a first-footer are not just items; they're symbols. The coal signifies warmth, the shortbread represents sustenance, and the whisky – well, that's for good cheer! When you understand the meaning behind these symbols, you'll appreciate the depth and significance of this custom in a whole new light.
Incredible Fireworks Displays
If you're fond of fireworks, then Hogmanay is definitely the place to be. As the last seconds of the old year tick away, the skies over Edinburgh and other Scottish cities light up with some of the most spectacular fireworks displays in the world. The sheer grandeur of the show leaves spectators awestruck, marking an unforgettable start to the New Year.
Fireworks are an integral part of New Year celebrations worldwide, but the displays at Hogmanay are a cut above the rest. The Scots don't just use fireworks to mark the arrival of the New Year; they use them to paint the night sky with myriad colors, patterns, and shapes. The display is a carefully choreographed dance of light, sound, and emotion, leaving spectators gasping in delight.
Watching a Hogmanay fireworks display, you won't just see the night sky illuminated; you'll feel a spark ignited within you. As each firework bursts, showering the sky with sparks, it stirs feelings of excitement, hope, and anticipation for the year to come. It's not just a show; it's a shared emotional journey that sets the tone for the year ahead.
Fireworks at Hogmanay are not just limited to one location. No matter where you are in the city, you're likely to have a great view of the spectacle. Whether you choose to join the crowds at a viewing point or prefer a more intimate viewing from a quieter location, the experience will be equally mesmerizing.
Lastly, the climax of the fireworks display is synchronized with the striking of the midnight hour, creating a dramatic crescendo that amplifies the excitement of the moment. As the fireworks reach their peak, the bells of the city ring out, echoing across the rooftops and through the streets, marking the start of the New Year. The combination of the auditory and visual spectacle creates an unforgettable, almost cinematic, experience.
The Ceilidh Culture
No Hogmanay experience is complete without participating in a traditional Ceilidh (pronounced 'kay-lee'). A Ceilidh is a social event at the heart of Scottish culture, featuring Gaelic folk music, dancing, storytelling, and lots of good cheer. Think of it as a joyful, high-energy gathering where everyone—locals and visitors alike—joins in the fun.
At the heart of every Ceilidh is the music—lively, foot-tapping tunes played on traditional instruments such as the fiddle, accordion, and bagpipes. It's hard not to be swept up by the rhythms that are integral to Scottish identity. Whether you're an experienced dancer or a first-timer, the music's infectious beats will soon have your feet tapping and your body moving.
Next comes the dancing. Ceilidh dances are typically group dances, where everyone participates, regardless of skill level. The emphasis isn't on getting the steps perfect; it's about enjoying the moment, the music, and the companionship. It's this inclusive nature of Ceilidh that gives it a warm, friendly, and approachable atmosphere.
In addition to the music and dancing, storytelling is also an essential part of a Ceilidh. Storytelling is an age-old Scottish tradition, and at a Ceilidh, stories are often shared between dances. These stories range from local legends and folklore to humorous anecdotes and personal tales, all contributing to the intimate, friendly atmosphere.
Attending a Ceilidh is not just about entertainment; it's a cultural immersion. You'll get to engage with locals, learn about Scottish traditions, and even pick up a few dance moves! By participating in a Ceilidh, you aren't merely observing Scottish culture—you are living it.
The Iconic Loony Dook
Imagine taking a dip in the freezing waters of the Firth of Forth on New Year's Day. Sounds crazy, right? Welcome to the Loony Dook, an iconic part of Hogmanay celebrations that sees locals and tourists alike braving the icy waters in often outlandish costumes, all for a good cause.
The Loony Dook is a tradition that began in 1987 as a somewhat eccentric way to clear the head after Hogmanay celebrations. Since then, it has grown into a major event attracting participants and spectators from around the world. As a visitor, participating in the Loony Dook gives you a thrilling, if chilly, start to the New Year.
The atmosphere at the Loony Dook is one of sheer joy and exuberance. Participants, often dressed in wacky costumes, march through the streets of South Queensferry before plunging into the icy waters. There's a wonderful sense of camaraderie among the 'dookers' as they brace themselves for the plunge, united by the shared anticipation of the frosty dip.
Importantly, the Loony Dook isn't just about shock and shivers—it also has a charitable side. Many participants raise money for various charities, adding a feel-good factor to this frosty frolic. As you plunge into the cold water, you'll not only experience an adrenaline rush but also the warmth of knowing you're contributing to a good cause.
In conclusion, participating in the Loony Dook offers a unique, exhilarating way to start the New Year. You'll be part of a tradition that combines fun, fearlessness, and philanthropy, creating an unforgettable start to your year.
The Taste of Hogmanay
When you're in Scotland for New Year, your Hogmanay experience isn't complete until you've savored the traditional Scottish cuisine. Hogmanay is not only a feast for the eyes and ears but also for the palate. From the iconic haggis to the sweet, crumbly shortbread, Scotland's New Year food traditions are as rich and diverse as the celebrations themselves.
Haggis, often referred to as the national dish of Scotland, is traditionally served during Hogmanay. While the thought of eating sheep's pluck (heart, liver, and lungs) minced with onion, oatmeal, and spices might seem intimidating at first, one bite of this hearty dish, and you'll understand why it's a beloved Scottish staple. Paired with 'neeps' (turnips) and 'tatties' (potatoes), it's a must-try for anyone wanting an authentic taste of Scotland.
Next on the menu is the iconic Scotch Pie. Traditionally made with mutton or lamb encased in a hot water crust pastry, these pies are the perfect handheld food to enjoy as you navigate the Hogmanay festivities. Warm, satisfying, and full of flavor, they're a hit with locals and visitors alike.
And let's not forget the drinks. Hogmanay is a time to raise a glass, and there's no better way to do this than with a dram of Scotch whisky. Whether you're a seasoned whisky drinker or a newbie, there's a world of flavors to explore. From the smoky peat of an Islay malt to the honeyed smoothness of a Highland whisky, there's a Scotch for every palate.
After all the dancing and merrymaking, you're likely to have worked up an appetite, and that's where the traditional 'Hogmanay Black Bun' comes in. It's a rich, dense fruitcake wrapped in a thin layer of pastry, providing a sweet ending to the New Year's meal. It's also a common first-footing gift, symbolizing prosperity in the coming year.
In summary, when you're in Scotland for New Year, immerse yourself in the culinary traditions of Hogmanay. Not only will you delight in the delicious dishes and drinks, but you'll also gain a deeper understanding and appreciation of Scottish culture.
The Street Party Atmosphere
One of the highlights of choosing Scotland for New Year is undoubtedly the legendary Hogmanay Street Parties. The streets of Scottish cities, particularly Edinburgh, become a buzzing hub of music, dance, and merrymaking on New Year's Eve. It's a vibrant, inclusive party where everyone is welcome, making it one of the most exhilarating ways to ring in the New Year.
Hogmanay Street Parties are a fantastic melting pot of different cultures and nationalities. People from all walks of life come together in a spirit of celebration, creating a wonderfully diverse and inclusive atmosphere. Whether you're a local or a tourist, you'll be swept up in the community spirit that permeates these street parties.
The entertainment on offer at these street parties is second to none. From live music performances spanning a range of genres to traditional Scottish dance displays, there's something to cater to all tastes. The quality of the entertainment, coupled with the sheer scale of the festivities, makes the street parties an unforgettable part of Hogmanay.
An important aspect of street parties is the sense of unity they foster. As the old year transitions into the new, strangers become friends, sharing wishes, resolutions, and, of course, the traditional rendition of "Auld Lang Syne". This shared experience creates a sense of camaraderie that transcends cultural and linguistic boundaries.
To sum up, the street parties encapsulate the spirit of Hogmanay – they're joyful, inclusive, and full of life. By participating in a street party, you'll be experiencing Hogmanay in its most authentic, exhilarating form.
The Tradition of First-Footing
When you choose Scotland for New Year celebrations, you're in for a unique cultural treat. One such tradition that continues to thrive is the practice of 'first-footing.' In essence, it's the first visit a home receives after the midnight bells on New Year's Eve, with the 'first-footer' symbolically ushering in good fortune for the year ahead.
First-footing isn't merely a social call; it's steeped in symbolism. The first-footer ideally should be a tall, dark-haired male, a tradition dating back to Viking times when a blond stranger arriving at your door could mean trouble. But regardless of your height or hair color, you can partake in this warm and welcoming tradition.
The first-footer doesn't come empty-handed. The customary gifts or 'handsel' they bring all carry their own symbolic meanings. These typically include a lump of coal to ensure warmth, a piece of shortbread or black bun for food, and a silver coin for wealth. Lastly, a wee dram of whisky is offered to represent good cheer.
First-footing isn't just about receiving; it's also about community and sharing good wishes. As the first-footer, you're sharing the spirit of goodwill and hope with others. The rounds of first-footing often continue well into the early hours of New Year's Day, with houses becoming open-door gatherings of friends, neighbors, and sometimes even strangers.
In summary, first-footing is a beautiful tradition that emphasizes hospitality, good wishes, and community spirit. If you're in Scotland for New Year, don't miss the chance to experience this heartwarming custom.
The Magic of Scottish Landscapes
Beyond the cultural festivities, choosing Scotland for New Year also rewards you with breathtaking natural beauty. The crisp winter air, clear skies, and frost-kissed landscapes offer a mesmerizing backdrop to the Hogmanay celebrations. From towering mountains to tranquil lochs, Scotland's natural beauty adds an extra layer of enchantment to your New Year's experience.
The Scottish Highlands, for instance, is a winter wonderland. Snow-capped peaks, icy rivers, and serene glens create a postcard-perfect panorama. Taking a walk through this enchanting landscape, with the crunch of fresh snow underfoot and the crisp air filling your lungs, is a soul-soothing experience.
Cities like Edinburgh are equally captivating, with their historical charm and beautifully illuminated streets. The iconic Edinburgh Castle, standing tall against the winter sky, provides an imposing and unforgettable sight. As the fireworks explode above the castle at midnight, the view is nothing short of magical.
Even the Scottish coastlines, though bracingly cold, have their own winter allure. The icy North Sea, the rugged cliffs, and the vast, open skies create dramatic vistas that stay with you long after your trip.
To conclude, the awe-inspiring landscapes of Scotland provide a perfect complement to the lively Hogmanay celebrations. They offer a tranquil counterpoint to the bustling festivities, making your New Year's experience in Scotland truly diverse and memorable.
The Warmth of Scottish Hospitality
While the vibrant celebrations, rich traditions, and beautiful landscapes make Scotland for New Year an exciting prospect, what truly sets the experience apart is the warmth of Scottish hospitality. Scots are renowned for their friendliness and welcoming nature, and these qualities shine brightest during Hogmanay.
As a visitor, you'll quickly notice this warmth in the smiles and greetings from locals. Whether you're part of the lively crowd at a street party, a guest in a local pub, or a participant in a community Ceilidh, you'll be made to feel welcome. This genuine hospitality significantly enhances the festive atmosphere, making you feel a part of the local community.
Scottish hospitality is not just about friendliness, but also about inclusivity. No matter where you come from, you'll be included in the celebrations, invited to join the dances, and encouraged to participate in the traditions. This open-armed approach transcends cultural and language barriers, creating a unique sense of belonging.
The warmth of Scottish hospitality extends beyond the Hogmanay celebrations. From helpful advice about the best local sights to friendly banter about the quirks of Scottish weather, you'll encounter countless small moments that demonstrate the kindness and goodwill of the Scottish people.
In conclusion, the warmth of Scottish hospitality is a key factor that makes the experience of being in Scotland for New Year so special. It's this genuine, heartfelt warmth that turns a festive celebration into an unforgettable memory, leaving you with a lingering sense of belonging that will draw you back to Scotland again and again.
With this exploration of Scotland's Hogmanay, I hope I've painted a vivid picture of what it's like to experience New Year's in this vibrant and beautiful country. The blend of rich traditions, dynamic celebrations, stunning landscapes, delicious cuisine, and, most importantly, the warmth of Scottish hospitality, makes Hogmanay an unparalleled event. If you choose Scotland for New Year, you're not just observing a celebration, but you're actively participating in an age-old cultural event that will leave you with unforgettable memories. So, here's to ringing in the New Year, the Scottish way – with joy, warmth, and a dash of adventurous spirit!
We welcome any suggestions or questions. You can email us or contact us using the contact page.
You can also connect with us on the following social networks:
Facebook
Twitter
LinkedIn
Instagram