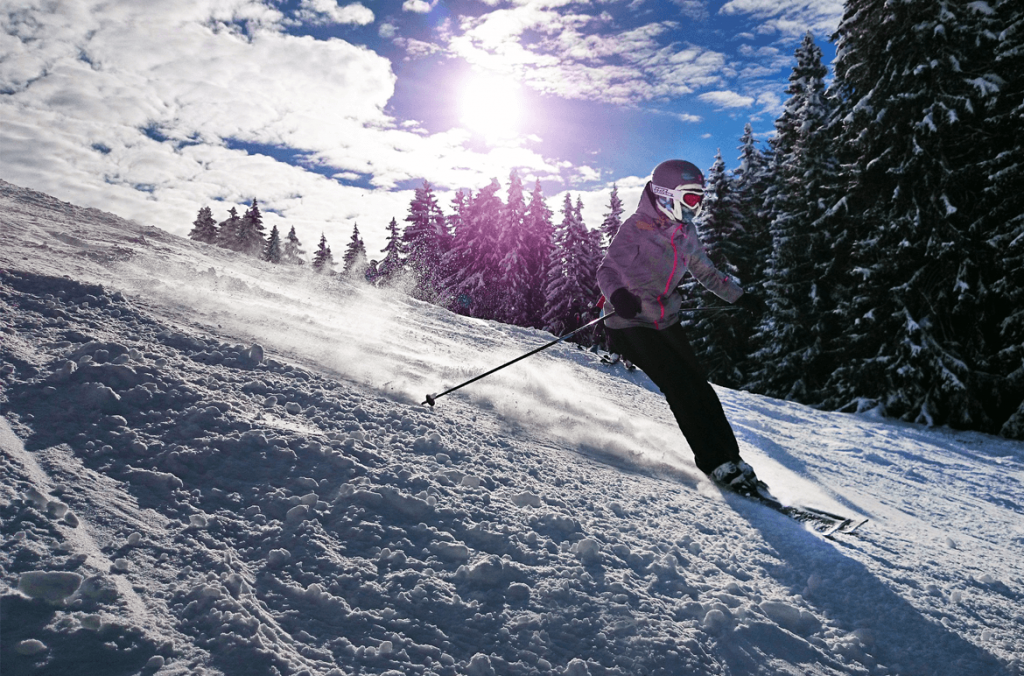 Welcome to a blog post that's specially curated for travel enthusiasts, business owners in the travel industry, and basically anyone who dreams of experiencing the world in a grand style. Today, we delve deep into one of the most awaited events in the travel industry—the Vancouver International Travel Expo. For those who don't want to miss out on exploring new destinations, connecting with like-minded individuals, and getting exclusive tips from expert speakers, this Expo is your Mecca.
Before we get to the heart of the matter, let's go through some quick facts about the Vancouver International Travel Expo. This trade show is organized by VIT EXPO INC. and typically attracts an estimated 10,000 visitors and around 200 exhibitors. It's a full-day affair, running from 08:30 AM to 05:00 PM. The event showcases a variety of exhibitors, including airlines, hotels, cruise lines, and adventure travel companies. And yes, it's a paid event, so you'll need to buy a ticket to get in. As for the exhibitors, the cost of booths varies based on size and location, ranging from USD 1745 for a 100 sq. ft. booth to USD 5500 for a 400 sq. ft. space. Now that we've got the basics covered, let's explore the 10 must-experience highlights of this captivating event!
What is the Vancouver International Travel Expo? – The Basics
The Vancouver International Travel Expo is not just another trade show; it's a celebration of wanderlust, a confluence of cultures, and a marketplace for everything travel-related. This event gathers exhibitors from diverse realms of the travel industry. Hotels, airlines, cruise lines, and adventure travel agencies—name it, and you'll find it here. The purpose is simple: to connect potential travelers with the best resources and to provide exhibitors a platform to showcase their offerings.
In essence, this Expo serves as a catalyst for business opportunities. For visitors, it's like walking into a world map where each booth is a destination waiting to be explored. The excitement of finding the next big thing in travel, or discovering a hidden gem of a destination, is unparalleled. Trust me; you don't want to miss this experience.
And it's not just about vacations. The Expo caters to all sorts of travel—be it for leisure, business, or adventure. There's a strong focus on creating an ecosystem where visitors can get all their travel needs sorted, from booking flights to planning an entire itinerary.
If you're an exhibitor, the Expo offers you a chance to reach a broad, yet targeted, audience. These are people who are actively interested in travel, and who are looking for new experiences. Plus, the Expo provides various booth sizes and types, accommodating businesses both big and small.
So, whether you're planning your next vacation or you're a business owner looking to expand your client base, the Vancouver International Travel Expo is the place to be. And the best part? You're not just a spectator—you're an active participant in this vibrant travel ecosystem.
The Strategic Importance of the Expo's Location
The choice of Vancouver as the host city for this International Travel Expo is no random decision. Located on the Pacific Coast of Canada, Vancouver is a bustling metropolis that embodies the spirit of exploration and multiculturalism. It serves as a significant gateway for international travel, especially between North America and Asia.
But why does this matter to you? Well, Vancouver's strategic location makes it an attractive hub for airlines, cruise lines, and various travel services. This, in turn, enriches the roster of exhibitors at the Expo. When you walk through those doors, you'll be greeted by a multitude of international options you might not find elsewhere. It's like having the world at your fingertips, all conveniently situated in one accessible location.
Let's not forget about the local attractions too. If you decide to visit the Expo, chances are you'll be tempted to extend your stay to explore Vancouver itself. From the stunning Stanley Park to the bustling Granville Island, the city offers a range of experiences that cater to all kinds of travelers. So, by attending the Expo, you're also buying a ticket to explore one of the most exciting cities in North America.
For exhibitors, the location plays a crucial role in attracting a diverse visitor base. Whether it's tourists passing through the city or locals eager to explore new travel opportunities, the Expo provides a rich mix of potential clients. The city's excellent transportation links also mean it's easier for you to manage logistics and for visitors to attend the event.
In summary, the strategic importance of Vancouver as the Expo's location cannot be overstated. It complements the event's international flair while providing a multitude of benefits for both exhibitors and visitors. Whether you're local or flying in just for the event, the city itself becomes an extension of the Expo experience.
Types of Exhibitors: From Hotels to Adventure Travel
Diversity is the spice of the Vancouver International Travel Expo. And nowhere is this diversity more apparent than in the types of exhibitors present. Whether you're a backpacker looking for off-the-beaten-path destinations or a luxury traveler aiming for five-star hotels and first-class flights, the Expo has something for everyone.
One of the most exciting aspects is the variety of accommodations presented. From boutique hotels to international chains, you get a glimpse of what to expect from your stay, often complete with exclusive Expo-only deals. Imagine planning your next romantic getaway or family vacation right on the spot, while also grabbing a fantastic deal! How cool is that?
Airlines and cruise lines also make their presence felt in a big way. This is your chance to get firsthand information on new routes, upgraded amenities, and loyalty programs. No more sifting through conflicting online reviews—get the lowdown directly from the source! Plus, many airlines and cruise lines offer exclusive promotions and discounts during the Expo, providing additional incentives for you to book your next trip right away.
Now let's talk about adventure travel agencies, the unsung heroes of the Expo. If you've ever wanted to go on a safari in Africa, take a hiking trip in the Himalayas, or dive in the Great Barrier Reef, this is where you'll find the experts. What sets these exhibitors apart is their specialized knowledge and the unique experiences they offer, often tailored to your specific interests and abilities.
But it's not just about consumers. For exhibitors, the Expo offers a prime opportunity to engage with a targeted audience. People come to this event with a desire to explore and experience new things, making them more likely to be interested in what you have to offer. It's a win-win situation for everyone involved.
The Excitement of Expert Speakers
One of the most enlightening elements of the Vancouver International Travel Expo is the line-up of expert speakers. These are not your run-of-the-mill salespeople; we're talking about seasoned travelers, industry analysts, and even cultural ambassadors who bring their own unique perspectives to the event. Listening to these experts can drastically change how you approach your travel plans, offering you insider tips and tricks you won't find in any travel guide.
If you're planning a trip, whether it's your first time or you're a seasoned globetrotter, the knowledge these speakers offer is invaluable. From how to travel sustainably to maximizing your travel rewards, these sessions are designed to educate and inspire. Just imagine getting first-hand tips on how to make your dream destination more affordable and enjoyable. You'd be hard-pressed to find this kind of tailored advice anywhere else!
For businesses and exhibitors, the speakers offer unique insights into industry trends, consumer behavior, and emerging markets. This is essential knowledge for anyone looking to stay ahead of the curve in the dynamic world of travel. Plus, the Q&A sessions at the end of each talk offer you the chance to engage directly with these experts. It's a golden opportunity to get answers to your most pressing questions.
But it's not all business; there's a lot of fun to be had too. Many speakers share anecdotes and stories that can be both entertaining and enlightening. These stories often provide a different perspective on familiar destinations, offering you new ways to experience them. Whether it's a hidden gem in a well-traveled city or a cautionary tale that saves you from a travel faux pas, the value of these insights cannot be overstated.
In summary, the expert speakers add a layer of depth to the Vancouver International Travel Expo that you won't find at your average trade show. They offer actionable advice, provide unique insights, and share invaluable tips that benefit both casual travelers and industry professionals. So, make sure you check the schedule and set aside time to attend these talks; you won't regret it.
How to Make the Most Out of Networking Opportunities
The Vancouver International Travel Expo isn't just a travel bazaar; it's a fantastic networking platform. Imagine being surrounded by thousands of like-minded people who share your passion for travel. It's a unique environment that fosters not just business relationships but also potential friendships and travel buddies. Here's how to make the most of this invaluable opportunity.
Firstly, come prepared. If you're a business owner or someone looking to build professional relationships, bring plenty of business cards and maybe even a few samples of your products or services. You never know when you'll run into a potential business partner, investor, or customer. If you're a traveler, perhaps consider bringing a travel portfolio of sorts—a collection of your travel blogs, photos, or any other content that you can share with others.
Engage with people actively. The Expo will be buzzing with conversations about travel destinations, great hotels, amazing food, and much more. Don't be a wallflower—join in! The more people you interact with, the higher your chances of meeting someone who can significantly impact your travel plans or business.
Use social media to your advantage. Many exhibitors and attendees use hashtags and mention to engage with the event in real time. This can be an excellent way to discover who else is at the Expo and what they're interested in. You can pre-arrange meetings or simply keep an eye out for individuals who you'd like to connect with.
Don't skip the breakout sessions or after parties. Often, these more informal settings are where real connections happen. Whether it's a roundtable discussion or a cocktail mixer, these events offer a more relaxed atmosphere where people are more open to talking, sharing, and collaborating.
In a nutshell, the networking opportunities at the Vancouver International Travel Expo can be as enriching as the event itself. Whether you're there to make business connections or simply to find your next travel companion, a little bit of strategy and a lot of enthusiasm can go a long way in making the experience worthwhile.
Financial Aspects: Understanding Exhibit Booth Costs
Budgeting is a crucial element for both exhibitors and attendees when it comes to participating in a massive event like the Vancouver International Travel Expo. If you're an exhibitor, understanding the breakdown of booth costs is vital for ensuring you get the most bang for your buck. For this, it's crucial to know the different options available to you and how they align with your business objectives.
Booth spaces at the Expo come in various sizes and price points. For instance, a standard 100 sq. ft. booth space would set you back around USD 1745, according to figures from the 2022 event. This space provides enough room for basic displays and one-on-one consultations with potential customers. It's a cost-effective option for businesses that are new to the event and want to test the waters.
Corner booths offer a bit more visibility, with prices starting at USD 1995 for a 100 sq. ft. space. These booths are particularly effective for attracting foot traffic since they are accessible from multiple angles. If you're planning on showcasing something attention-grabbing or have a larger team, investing in a corner booth might be the way to go.
For those looking to make a significant impact, there are options for larger spaces as well. A one-corner booth with 200 sq. ft. costs around USD 2995, and if you opt for a two-corner booth of the same size, the price goes up to USD 3295. These are excellent options for established businesses looking to attract a substantial audience, carry out live demonstrations, or even host mini-events within their space.
For the heavy hitters, there's the 400 sq. ft. booth space priced at USD 5500. These larger areas allow for more elaborate setups, including multi-media displays and even small stages for presentations. It's an ideal choice for companies that consider the Expo to be a significant part of their marketing strategy for the year.
In summary, understanding the financial aspects of booth selection is not just about the cost but also about evaluating the value you're getting in return. Consider your business objectives, the size of your team, and the nature of your display when choosing a booth. No matter your budget, there's likely an option that can meet your needs while offering good value for your investment.
Ticketing and Entry Fees: All You Need to Know
The Vancouver International Travel Expo is a ticketed event, and this might raise questions about the value you're getting for your ticket price. But fret not, the value proposition here is tremendous, both for travel enthusiasts and industry professionals. Let's delve into the specifics.
First and foremost, the Expo is not your run-of-the-mill local fair; it's an international event featuring exhibitors from around the globe, alongside expert speakers and numerous networking opportunities. This alone makes the price of admission well worth it. You're not just buying entry to an event; you're purchasing a ticket to a global travel experience that is both educational and inspiring.
The event runs from 08:30 AM to 05:00 PM, providing you ample time to explore, network, and attend various sessions. This extended time frame means you don't have to rush through booths or skip sessions that overlap. You can take your time, making the most out of your day.
Since this is a trade show, the primary audience includes industry professionals and travel enthusiasts seriously considering booking trips or services. Hence, the paid ticket aspect often serves as a filter, ensuring that the crowd is genuinely interested in travel and tourism. This makes it a better experience for everyone involved, from the exhibitors to the attendees.
The estimated turnout for the event is significant, with around 10,000 visitors and 200 exhibitors. These numbers indicate the scale of the Expo and the variety of opportunities available. Whether you're looking to plan your dream vacation or are scouting for new business opportunities, the sheer volume of options makes your ticket a worthy investment.
In conclusion, while the Vancouver International Travel Expo does require a paid ticket for entry, the multitude of experiences, opportunities, and insights you gain makes it well worth the investment. From the array of international exhibitors to the expert speakers and networking opportunities, the value you get far exceeds the cost of admission.
What Sets This Expo Apart from Others?
Let's be real; travel expos are not a rarity. So why should you consider the Vancouver International Travel Expo as the must-attend event on your calendar? It's not just about the quantity of exhibitors or the extensive hours of operation; it's about the quality and unique elements that make this expo a game-changer in the realm of travel.
One of the most compelling factors is the global diversity of the event. Where else can you explore the luxury of Dubai hotels, the adventures of African safaris, and the hidden beaches of Southeast Asia all under one roof? This is truly an international affair that allows you to travel the world in the span of a single day. The wide array of destinations represented means that you'll almost certainly find something that tickles your fancy, no matter how niche your interests may be.
Another standout feature is the depth of information available. It's not just about glossy brochures and eye-catching displays; the Vancouver International Travel Expo dives deep. The expert speakers bring a wealth of knowledge on an array of subjects from sustainable travel to maximizing your frequent flyer points. These talks aren't just general overviews; they provide actionable advice and insider tips, adding immense value to your experience.
Accessibility is another strong suit. Conveniently located in the heart of Vancouver, the venue is easily reachable whether you're a local or flying in from another city. Add to that the comprehensive time schedule from 08:30 AM to 05:00 PM, and you've got a travel expo that respects your time and maximizes the opportunity for discovery and networking.
Then there's the atmosphere. The Vancouver International Travel Expo has a certain buzz, an energy you feel the moment you walk through the doors. Maybe it's the collective passion for travel, or perhaps it's the high-caliber exhibitors and speakers, but this expo manages to create an environment that is both professional and incredibly exciting.
In summary, what sets the Vancouver International Travel Expo apart from similar events is its international scope, the depth and quality of information, the accessibility, and the unique, infectious atmosphere it offers. This is not just another expo; it's a celebration of global travel and an invaluable resource for anyone looking to broaden their horizons, both literally and figuratively.
The Intrinsic Value for Exhibitors
For exhibitors, participating in the Vancouver International Travel Expo is not merely about securing a booth and handing out flyers. The value extends far beyond the tangible aspects and dives into realms that can be game-changers for your business. Let's unpack some of these intrinsic benefits.
First and foremost, the quality of attendees is a major plus. As this is a paid event, you're more likely to encounter visitors who are serious about travel, whether they are industry professionals or passionate enthusiasts. This eliminates a lot of the 'window shopping' you might experience at free events and ensures that your target audience is both engaged and invested.
Networking is a critical element of any trade show, but here, the opportunities are particularly abundant. With an estimated turnout of 10,000 visitors and 200 exhibitors, the scale of the event is impressive. It's not just about customer acquisition; it's also a fantastic platform for forging partnerships, sourcing vendors, and even attracting potential investors. The business cards you collect here could be worth their weight in gold.
Then comes the opportunity for brand exposure. With such a diverse and extensive audience, the Expo serves as a powerful platform for brand visibility. Even if someone doesn't make a purchase or booking on the spot, the exposure you gain can lead to future transactions, word-of-mouth recommendations, and social media engagement. Plus, the event often attracts media coverage, offering the potential for even wider exposure.
Feedback is another valuable commodity you can obtain at the Expo. Direct interactions with attendees provide insights into consumer preferences, pain points, and emerging trends. This kind of firsthand information is not something easily acquired through market research or online surveys.
Lastly, let's talk about learning and growth. The chance to observe competitors and attend expert talks offers you a 360-degree view of the travel industry, arming you with the knowledge and insights needed to refine your own business strategies.
To sum it up, the intrinsic value for exhibitors at the Vancouver International Travel Expo is substantial. From high-quality interactions and robust networking opportunities to invaluable brand exposure and consumer insights, the benefits of participating in this event can have a long-lasting impact on your business success.
Plan Your Day: Expo Timings and Layout
Alright, so you're pumped about the Vancouver International Travel Expo and all it offers. But a successful day at any large event requires a bit of pre-planning to ensure you maximize your experience. Let's dig into some strategies for making the most out of the Expo's schedule and layout.
The event kicks off at 08:30 AM and runs until 05:00 PM. That's a solid 8.5 hours of exploration, networking, and learning. While it might seem like plenty of time, believe me, it will fly by! So, first things first: Make sure you arrive early. This gives you a chance to avoid the rush and have more meaningful interactions with exhibitors and speakers before the crowd surges.
Next, grab a layout map of the Expo either online in advance or as soon as you arrive. Spend a few minutes going through it, identifying the booths and areas you absolutely don't want to miss. This is your roadmap for the day, so mark it up, highlight it, and do whatever you need to make it super easy to consult on the go.
Don't underestimate the importance of timing your breaks. While the temptation might be to push through and see everything, taking short, timed breaks will keep your energy up. Use this downtime to review any brochures you've collected, jot down some notes, or even schedule follow-ups with people you've met. The aim is to make your breaks productive, not just restful.
Let's talk about the value of being flexible. Even with the best-laid plans, chances are you'll stumble upon a fascinating booth you hadn't considered or an impromptu discussion you just can't pass up. So, while it's essential to plan, make sure you allow a little wiggle room for those serendipitous moments that often provide the most memorable experiences.
In summary, when planning your day at the Vancouver International Travel Expo, the key is balance. The balance between a well-structured plan and the flexibility to explore new opportunities as they arise. Be strategic about how you allocate your time, but also be open to the exciting prospects that you'll undoubtedly encounter throughout the day.
---
Attending the Vancouver International Travel Expo can be an exhilarating, eye-opening experience for both travel enthusiasts and industry professionals. With its rich diversity of exhibitors, expert speakers, and networking opportunities, the Expo offers a unique platform for discovering the latest trends in travel and tourism, making valuable connections, and getting inspired for your next adventure.
For exhibitors, the intrinsic value of participating in this event extends far beyond booth costs and foot traffic. The Expo provides a high-quality, highly engaged audience that's genuinely interested in travel and tourism. Furthermore, the networking opportunities, brand exposure, direct feedback, and industry insights you gain can be game-changing for your business.
In the end, the success of your experience at the Vancouver International Travel Expo boils down to how well you plan and engage. As we've discussed, being strategic about choosing your booth as an exhibitor, taking advantage of the wealth of information available, and making the most out of the event's extensive timetable is key to a rewarding Expo experience.
So, whether you're an exhibitor looking to expand your reach or an attendee keen on broadening your travel horizons, the Vancouver International Travel Expo is the place to be. It's more than just a travel expo; it's a celebration of wanderlust, a marketplace of opportunities, and a community of like-minded souls. Don't miss out; this could be the stepping stone to your next great adventure or business success!
Thank you for taking the time to read this extensive guide on the Vancouver International Travel Expo. I hope it serves as a valuable resource as you plan for this exciting event. See you there!
We welcome any suggestions or questions. You can email us or contact us using the contact page.
You can also connect with us on the following social networks:
Facebook
Twitter
LinkedIn
Instagram