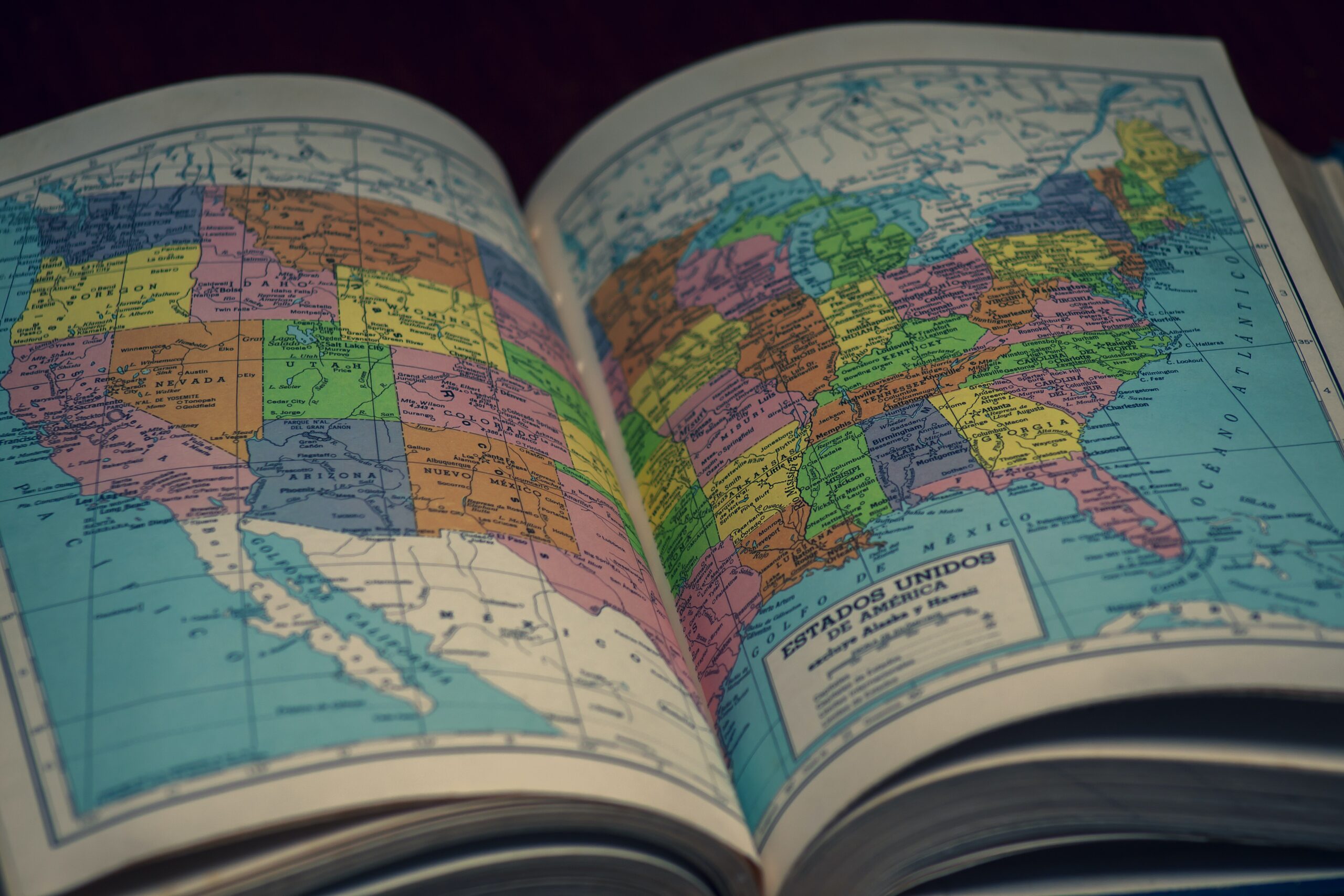 Hello, fellow book lovers! I bet you're just like me, always on the lookout for new literary adventures. Well, let me tell you, there's nothing quite like the thrill of a book fair, where we can explore countless titles, meet authors, and mingle with other enthusiasts who share our passion. And when it comes to book fairs, the United Kingdom is the place to be. This blog is all about the top 10 book fairs in the United Kingdom, and I assure you, it's going to be a journey worth savoring.
The London Book Fair
The London Book Fair is a one-stop shop for everyone in the global publishing industry, and it tops our list of book fairs in the United Kingdom. Taking place annually, this event attracts over 25,000 attendees from across the globe. Imagine standing amidst publishers, booksellers, agents, librarians, and authors in one grand celebration of literature.
This event is not just about buying and selling rights and negotiating deals—it's also an important space for networking, learning about the latest industry trends, and participating in seminars and discussions. You'll also find here the International Rights Centre and The Literary Translation Centre, both of which are essential resources for professionals.
Moreover, The London Book Fair is unique in its focus on a "Market Focus" country, highlighting its publishing industry and the opportunities for conducting business with it. It's not just about UK literature, but a broader, global perspective on books and the world of publishing. In my opinion, it's a chance for us to learn about different cultures, bringing the literary world closer together.
I always find it thrilling to walk down the "Author of the Day" program, which is designed to celebrate the works of a selected author from the "Market Focus" country. It's an incredible opportunity to meet authors you may not have discovered otherwise and appreciate literature from diverse perspectives.
Hay Festival of Literature & Arts
Next on our list is the famous Hay Festival, a charming combination of literature and arts held annually in Hay-on-Wye, Wales. Have you ever imagined a tiny town transformed into a bustling hub of literary and artistic festivities? That's Hay-on-Wye during the Hay Festival.
I can assure you, this is a book fair like no other. Held over ten days at the end of May, the festival brings together readers and writers from all corners of the globe to celebrate the power of words in every form – written, spoken, or sung. From Nobel Prize-winners to novelists, scientists to poets, there's something for everyone.
The heart of the festival lies in the panels and talks, where authors discuss their works, inspirations, and the writing process. It's a great chance for us, as readers, to gain insights into the minds that have crafted our favorite books.
But the magic of the Hay Festival goes beyond books. It's also a celebration of visual arts and music, with exhibitions and performances scattered throughout the festival. As I walk through the vibrant festival grounds, it feels like stepping into another world where literature, art, and music coexist in harmony.
Edinburgh International Book Festival
The Edinburgh International Book Festival is another gem in the crown of UK book fairs. Nestled in the heart of the historic city of Edinburgh, the event transforms the tranquil Charlotte Square Gardens into a literary utopia each August.
What sets the Edinburgh Book Festival apart is its commitment to celebrating authors and their creative spirit. I remember the first time I attended the event, I was blown away by the number of authors participating – more than 900 from various corners of the globe. It truly is a platform where writers from diverse backgrounds and genres converge, making it an eclectic mix of styles, themes, and narratives.
One feature that I genuinely appreciate about this festival is its dedication to nurturing young readers. The Baillie Gifford Children's Programme is a testament to that, hosting a range of events specifically for children and young adults. It's heartwarming to see the next generation of readers being catered to so thoughtfully.
The Edinburgh International Book Festival is not just an event, but a movement. It transcends the conventional definition of a book fair, promoting dialogue, inclusivity, and freedom of expression. Attending it isn't just about buying books; it's about immersing oneself in the diverse and fascinating world of literature.
Cheltenham Literature Festival
Here's another festival that book lovers like us can't afford to miss – the Cheltenham Literature Festival. Known as the longest-running festival of its kind in the world, it holds a special place among the book fairs in the United Kingdom.
This festival, held in October, sets itself apart with its blend of cultural celebration and intellectual debate. Picture this: You're in a beautiful spa town, and around you are some of the greatest minds from the literary world, engaging in thought-provoking discussions, debates, and interviews. That's the charm of the Cheltenham Literature Festival.
The festival features over 500 events spanning various genres and themes. Whether you are a fan of crime novels, interested in history, or eager to dive into contemporary issues, there's a conversation waiting for you. Plus, with workshops and masterclasses, we can glean insights into the craft of writing.
One standout feature is Lit Crawl, an innovative program that combines the concept of a pub crawl with literary events. It's an exciting way to explore the town's unique venues while enjoying quirky literary events. With its vibrant atmosphere and eclectic programming, Cheltenham Literature Festival proves that literature can be both profound and fun.
Bath Children's Literature Festival
The next festival on our list is the Bath Children's Literature Festival, the largest dedicated children's book festival in Europe. As adults, we often reminisce about the magical worlds that children's books opened up for us. Now, imagine a festival that brings that magic to life. That's exactly what this festival does.
Held in the beautiful city of Bath, this festival features a line-up of beloved authors and illustrators from the world of children's literature. The joy of seeing young readers meet their favorite authors and engage in lively discussions is an unparalleled experience.
What's special about this festival is its dedication to inspiring young minds. From interactive storytelling sessions to hands-on workshops, each event is designed to ignite curiosity and foster a love of reading. And trust me, it's not just for the little ones. As adults, we too can rekindle our childhood wonder and embrace the joy of storytelling.
But the Bath Children's Literature Festival isn't just about books. It also encourages kids to express their creativity through various art and craft workshops. Be it a puppet-making session or an illustration class, these activities promise fun-filled learning experiences for children.
Oxford Literary Festival
The Oxford Literary Festival is another event that stands tall among the book fairs in the United Kingdom. Held in the historic city of Oxford, this festival is the epitome of intellectual and cultural brilliance.
During the festival, the city's iconic landmarks turn into venues for exciting literary events. Whether it's the Sheldonian Theatre or the Bodleian Library, every place you step into exudes an aura of history and knowledge.
This festival is a literary haven that covers a vast spectrum of subjects. One minute you might find yourself engrossed in a thrilling crime novel discussion, and the next, you could be delving into the nuances of politics, science, or history. It's this diversity that makes the Oxford Literary Festival an enriching experience.
The festival also gives a special emphasis on celebrating aspiring writers through its creative writing course. If you've ever dreamed of penning your own story, this is the place to be. With accomplished authors as mentors, you can refine your craft and get valuable insights into the publishing world.
Birmingham Literature Festival
Next up is the Birmingham Literature Festival, a celebration of contemporary writing from the UK and beyond. This biannual event, organized in April and October, has been a cornerstone of Birmingham's cultural landscape for over 20 years.
This festival holds a special place in my heart because of its emphasis on celebrating local talent alongside internationally acclaimed authors. This gives us a chance to explore fresh, emerging voices in literature and understand the evolving narratives of our times.
One unique aspect of the Birmingham Literature Festival is its dedication to celebrating the spoken word. This manifests in various events like poetry slams, storytelling sessions, and spoken word performances that add a different rhythm and energy to the festival.
Also, the festival's commitment to inclusivity and accessibility deserves special mention. From providing British Sign Language interpreters for selected events to organizing relaxed sessions designed to welcome attendees who may benefit from a more relaxed environment, the festival goes the extra mile to ensure literature is accessible to all.
Manchester Literature Festival
The Manchester Literature Festival is another event that book lovers like us should have on our radar. Taking place annually in October, this festival is a vibrant celebration of the written and spoken word in one of the UK's most dynamic cities.
What sets the Manchester Literature Festival apart is its mission to champion new voices in literature. The festival's bold, innovative programming introduces us to emerging talents and offers fresh perspectives that challenge and inspire.
The event's dedication to promoting diverse voices, including those from marginalized communities, resonates strongly with me. It is an essential platform for narratives that often go unheard, enriching the literary landscape with their unique stories and experiences.
But the festival isn't just about books. It's also about how literature intersects with different art forms. From theatre performances based on novels to music events inspired by poetry, the festival showcases the beautiful interplay between literature and other creative disciplines.
Newcastle Noir
Are you a fan of crime fiction like me? Then you simply can't miss Newcastle Noir, a unique festival dedicated entirely to celebrating the intrigue, suspense, and thrill of noir literature. Held in Newcastle, this festival is a haven for crime fiction enthusiasts.
Newcastle Noir is truly a melting pot of global noir literature, featuring authors from not only the UK but from across the globe. It's fascinating to delve into noir narratives from different cultures and regions, each bringing their unique take on the genre.
What I particularly love about this festival is the opportunity it provides to explore the myriad sub-genres of crime fiction. From hard-boiled detective stories to psychological thrillers, cozy mysteries to Nordic noir, the festival has it all.
If you've ever been captivated by a whodunit or spent sleepless nights turning the pages of a suspense novel, then Newcastle Noir is where you need to be. The discussions, author interviews, and panel debates will give you a deeper understanding of this genre and its evolution.
Aye Write! Glasgow's Book Festival
Last but not least, let's head to Scotland's cultural hub, Glasgow, to explore the Aye Write! festival. This festival is a testament to Glasgow's rich literary heritage and its thriving contemporary writing scene.
Aye Write! goes beyond just being a platform for showcasing books. It aims to stimulate thought, ignite conversations, and challenge perceptions. It's about engaging with ideas, stories, and opinions that shape our world.
One unique feature of Aye Write! is its commitment to community engagement. The festival organizes several events in community libraries across the city, ensuring that literature reaches every corner.
Moreover, Aye Write! prides itself on its diverse programming. From poetry readings to comic book discussions, crime fiction to political debates, the festival covers a broad spectrum of topics. It celebrates literature in all its forms, making it a truly inclusive event.
So, that's it, folks – our journey through the top 10 book fairs in the United Kingdom. Each one, as you've seen, is unique, offering a different slice of the UK's vibrant literary scene. And trust me, there's nothing quite like being a part of these events, where the air is filled with the magic of stories, ideas, and conversations. So why wait? Let's dive into these literary adventures and celebrate our shared love for books!
We welcome any suggestions or questions. You can email us or contact us using the contact page.
You can also connect with us on the following social networks:
Facebook
Twitter
LinkedIn
Instagram