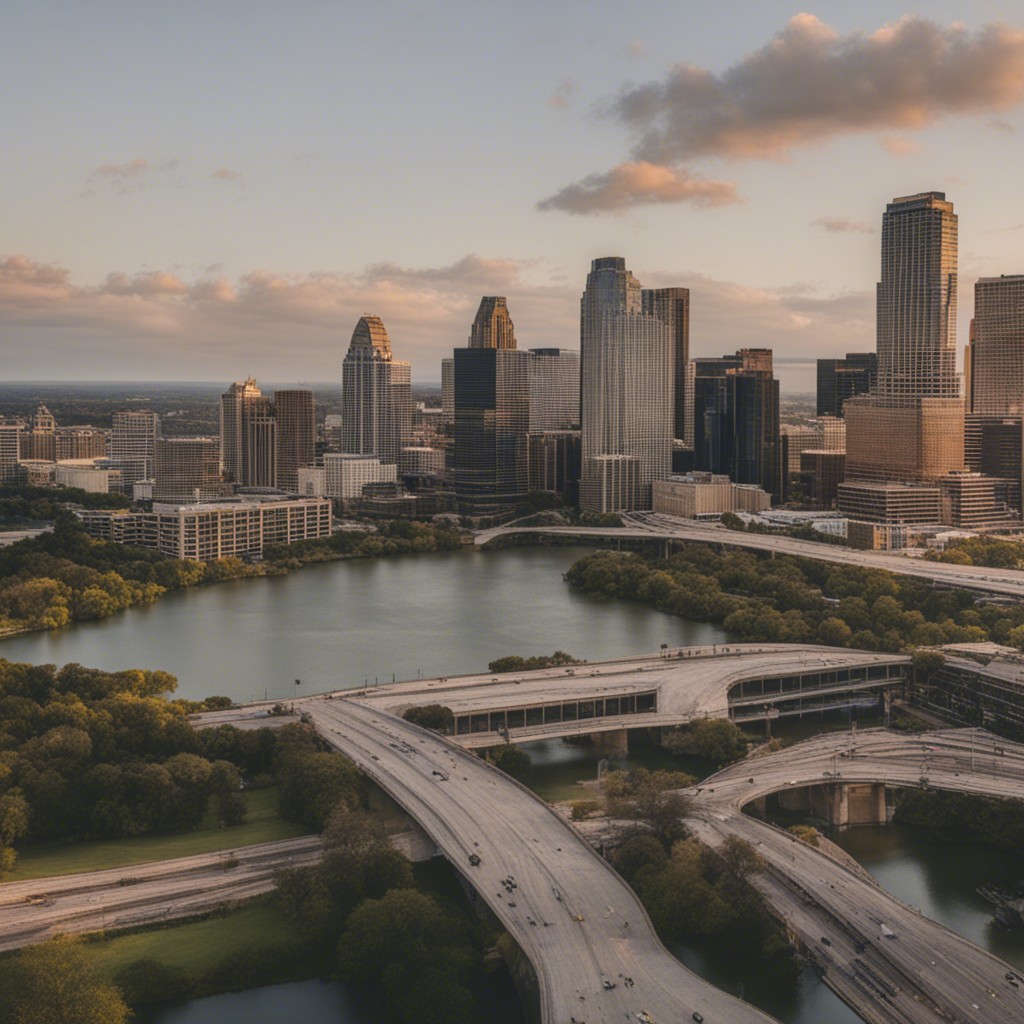 Welcome, fellow adventurers and culture enthusiasts! If you're looking to uncover the spirit of a city that thrives on live music, outdoor activities, and a whole range of creative pursuits, you're in the right place. From eclectic musical performances to must-see tech gatherings, the upcoming events in Austin TX are your ticket to discovering the city's soul. With a rich history, a vibrant arts scene, and an unmatched penchant for fun, Austin, Texas, is a breeding ground for events that cater to a multitude of tastes and interests.
In this exhaustive guide, we'll be taking you on a curated journey through ten of Austin's most enticing upcoming events. We aim to provide you with not just a list but an insider's look into what makes each of these gatherings so special. Whether you're a die-hard foodie, an art aficionado, or simply someone looking to soak up the diverse Texan culture, there's something here for everyone. What's more, we've included vital details such as venue information, ticket prices, how to register, and more. So buckle up as we delve deep into the heart of Austin's social and cultural tapestry.
SXSW (South by Southwest)
Where Does It Take Place?
Downtown Austin
Tickets?
Yes, ranging from $1,325 to $1,650
How to Register?
Online, via the SXSW website
Organizer?
South by Southwest, LLC
South by Southwest, popularly known as SXSW, is a mecca for those involved or interested in the intersection of tech, music, and film. This mega-event sprawls across various venues in downtown Austin and brings together industry professionals, fans, and newcomers alike. Since its inception in 1987, SXSW has been a significant driver of Austin's economy, annually contributing hundreds of millions of dollars.
SXSW's essence lies in its expansive scope. You can find anything from groundbreaking film premieres to transformative tech talks and unforgettable music performances. What sets SXSW apart is its commitment to being a launching pad for new creative content. Many films and startups have found their initial fame and investor interest through this event. Statistics show that in the 2019 edition, over 280,000 people attended the festival, which had a local economic impact of approximately $356 million.
While the event is a great platform for industry professionals, it offers incredible value for attendees as well. With a SXSW badge, you get unparalleled access to sessions that could potentially change your life or career. You're not just absorbing content; you're part of a community that's shaping the future of entertainment and technology. This makes it a can't-miss event for anyone aiming to stay ahead of the curve in these rapidly evolving industries.
For exhibitors, SXSW is more than just an event; it's an opportunity. With thousands of attendees ranging from CEOs to budding entrepreneurs, this is your chance to showcase your product or service to an engaged and relevant audience. Given the high level of networking that takes place, exhibitors often find themselves leaving with more than just exposure; they leave with partnerships, investments, and a significantly higher brand profile.
So why should you attend SXSW? If you're looking to immerse yourself in an environment of creativity, innovation, and forward-thinking, this is it. Whether you're a seasoned industry veteran or a newcomer looking to get your foot in the door, SXSW provides a unique and engaging experience that you simply won't find anywhere else.
Austin City Limits Music Festival
Where Does It Take Place?
Zilker Park, Austin
Tickets?
Yes, starting at $100 for a single-day ticket
How to Register?
Online, via the official ACL website
Organizer?
C3 Presents
The Austin City Limits Music Festival, or simply ACL, is one of the most enduring and iconic music festivals in the United States. Every year, Zilker Park comes alive with multiple stages featuring an eclectic array of performers, spanning genres from rock and indie to electronica and hip-hop. Since its inauguration in 2002, ACL has grown not just in scale but in its cultural impact, drawing an international audience to the heart of Texas.
ACL has a fantastic ability to blend mainstream headliners with emerging artists, creating a playground for music aficionados. Last year, the festival attracted over 450,000 attendees across two weekends, with a local economic impact assessed at around $291 million. The numbers alone speak volumes about the festival's significance, not just for music lovers but for Austin's economy as a whole.
What really makes ACL a must-visit event is its commitment to providing a holistic experience. Beyond the music, the festival is home to an arts market, food and drink vendors offering local cuisine, and even a mini-fest for kids, called Austin Kiddie Limits. It's a place where you can enjoy a cold brew, grab some delicious BBQ, and then walk a few steps to be front-row for a performance by your favorite artist.
For exhibitors, especially those in the lifestyle and food & beverage sectors, ACL provides an unparalleled platform to connect with an enthusiastic and free-spending audience. With tens of thousands of people milling about each day, you have the perfect opportunity to showcase your brand, introduce new products, or even conduct market research. The atmosphere is electric, and the exposure is immense.
If you're keen on experiencing a music festival that offers more than just music, ACL is your best bet. Whether you go with your family, your friends, or even alone, you'll leave with a collection of memorable moments and perhaps a new favorite band. It's not just an event; it's a celebration of music and culture that captures the essence of Austin.
Rodeo Austin
Where Does It Take Place?
Travis County Expo Center
Tickets?
Yes, general admission starts at $20
How to Register?
Online, via the Rodeo Austin website
Organizer?
Rodeo Austin
Rodeo Austin is one of those quintessentially Texan events that offers an authentic slice of Western life right in the capital city. Taking place at the Travis County Expo Center, this rodeo event has been around since 1938 and has evolved from a simple stock show into a multi-faceted extravaganza featuring everything from bull riding to live concerts. It is an integral part of Austin's cultural fabric and has successfully pulled in millions of dollars for youth education.
From livestock shows to horseback riding competitions, Rodeo Austin offers an immersive Western experience that's hard to replicate elsewhere. In 2019, the event drew over 260,000 attendees and had an economic impact of about $77 million. What's unique about Rodeo Austin is its dedication to Texan heritage. The event prides itself on educating attendees on the significance of agriculture and livestock in Texas.
If you've never been to a rodeo, Rodeo Austin is an excellent place to start. It offers a family-friendly environment with carnival rides, pig races, and even a petting zoo for the little ones. For adults, there's the Cowboy Breakfast, a free Texas-sized breakfast at the start of the event, and various food stalls offering everything from turkey legs to Tex-Mex delicacies.
For exhibitors, particularly those involved in agriculture, Western wear, or Texan memorabilia, Rodeo Austin offers a captive audience keenly interested in the lifestyle and culture it represents. This event is a significant opportunity to not just make sales but to educate a willing public about your products and services.
In summary, Rodeo Austin is a multifaceted experience that offers a little something for everyone. Whether you're there for the adrenaline-pumping rodeo action, the soulful country music, or just to soak in the authentic Texan atmosphere, you'll walk away enriched and entertained. So dust off those cowboy boots and come experience the heart and soul of Texas.
Bat Fest
Where Does It Take Place?
Congress Avenue Bridge
Tickets?
Yes, starting at $15
How to Register?
Online, via the Roadway Productions website
Organizer?
Roadway Productions
One of Austin's most unique and fascinating events has to be Bat Fest, a celebration centered around the nightly flight of approximately 1.5 million Mexican free-tailed bats from under the Congress Avenue Bridge. Bat Fest isn't just about watching bats, though; it's an entire festival featuring live music, arts and crafts vendors, food and drinks, and activities for kids. The event aims to offer an engaging way to educate the public about these often misunderstood creatures, all while having a blast.
Attendance at Bat Fest has steadily grown over the years, and it now attracts around 40,000 visitors. According to surveys, about 65% of those attendees are from out of town, making this event a vital contributor to Austin's tourism industry. The city estimates that bat-watching, in general, contributes up to $10 million in tourism revenue annually, and Bat Fest plays a significant role in that figure.
What sets Bat Fest apart is its educational component. Besides the enjoyment of live music and local cuisine, attendees also have the chance to learn about the vital ecological role that bats play, such as natural pest control. This makes it an excellent outing for families, especially those with young, curious minds.
Exhibitors find Bat Fest to be a lucrative venue for sales and brand promotion, particularly because of the wide-ranging demographic of attendees. It's an ideal platform for local artisans, food vendors, and even non-profits looking to raise awareness of environmental issues. With a crowd that is both sizable and diverse, the marketing opportunities are extensive.
If you're in Austin during Bat Fest, it's an event you shouldn't miss. You'll gain a new appreciation for these incredible animals, and you'll have a great time doing it. From the infectious energy of live bands to the awe-inspiring sight of bats filling the sky at sunset, Bat Fest is an authentically Austin experience that you won't soon forget.
Austin Film Festival
Where Does It Take Place?
Various venues throughout Austin
Tickets?
Yes, prices vary depending on the package
How to Register?
Online, via the Austin Film Festival website
Organizer?
Austin Film Festival, Inc.
For anyone passionate about storytelling and cinema, the Austin Film Festival (AFF) is an event that needs no introduction. Recognized as one of the most prominent film festivals in the U.S., AFF provides a platform for emerging writers and filmmakers to showcase their talent. Established in 1994, the festival attracts professionals, amateurs, and film enthusiasts alike, making it one of the most inclusive film events in the country.
The economic and cultural impact of the Austin Film Festival is immense. In 2019, the festival generated over $12 million in local revenue, while also drawing attendees from over 35 countries. With its reputation for diverse programming, AFF appeals to a broad audience, from cinephiles and critics to industry professionals. The festival's screenplay competition is particularly renowned, having launched the careers of several now-prominent writers.
But AFF isn't just about the films and the screenplays; it's about the entire creative process. Panels, script readings, and workshops provide unique behind-the-scenes access to the world of filmmaking. These offerings make AFF not just an event to attend, but an experience to immerse yourself in, especially if you're an aspiring writer or filmmaker.
From an exhibitor's perspective, AFF is a goldmine. The festival's audience is a well-educated, affluent demographic with a strong interest in culture and the arts. It's the perfect setting for brands, especially those in the tech and creative sectors, to engage with a niche audience. Whether you're selling filmmaking equipment or promoting screenplay software, the audience is tailored to your market.
In summary, the Austin Film Festival is more than just a series of film screenings; it's a celebration of storytelling in all its forms. If you have even a passing interest in cinema, AFF offers an unparalleled opportunity to deepen that interest and maybe even find a pathway into the industry. With its rich program and high-caliber attendees, the Austin Film Festival stands as one of Austin's most intellectually stimulating events.
Art City Austin
Where Does It Take Place?
Republic Square
Tickets?
Yes, starting at $12
How to Register?
Online, via the Art City Austin website
Organizer?
Art Alliance Austin
Art City Austin stands as a testament to the city's thriving arts scene, offering an impressive variety of visual, performing, and culinary arts. Located in Republic Square, this annual event showcases hundreds of artists, local and national, in a venue that's as diverse as Austin itself. Whether you're an avid art collector or someone who simply appreciates a splash of color, Art City Austin promises an enriching experience.
With an estimated annual attendance of around 20,000 people, Art City Austin has a considerable impact. According to organizers, the event supports the local economy by driving around $6 million in economic benefits, from ticket sales to spending on art pieces. These numbers emphasize not just the event's popularity, but its role as a key driver of Austin's art economy.
But Art City Austin isn't merely a commercial venture; it's also an educational experience. Workshops, artist talks, and live art demonstrations provide insight into the creative process, appealing to attendees who want to go beyond being passive observers. Families will find plenty to engage younger attendees, from interactive installations to hands-on art projects.
For exhibitors, especially artists and artisans, this festival provides a dynamic platform to showcase their work to a highly targeted audience. Given the festival's focus on educating attendees, exhibitors can expect meaningful engagement, opening doors to future commissions, collaborations, or other business opportunities.
In essence, Art City Austin is not just an art fair; it's a celebration of creativity and community. Its multi-disciplinary approach to the arts means there's something for everyone. If you're looking to deepen your understanding of art, eager to add a piece to your collection, or simply want an enjoyable outing, Art City Austin ticks all the boxes.
Austin Food + Wine Festival
Where Does It Take Place?
Auditorium Shores and Fair Market
Tickets?
Yes, starting at $250 for a weekend pass
How to Register?
Online, via the Austin Food + Wine Festival website
Organizer?
C3 Presents and Food & Wine Magazine
The Austin Food + Wine Festival is an annual ode to two things Austinites adore delicious food and exceptional wine. For a weekend, Auditorium Shores and Fair Market become the epicenter of culinary delight, attracting renowned chefs, sommeliers, and thousands of food enthusiasts. Whether you're a food blogger, a wine connoisseur, or just someone who loves a good meal, this festival is a can't-miss event.
Statistics show that this festival is a significant economic catalyst for Austin, attracting more than 10,000 attendees in previous years. These attendees don't just enjoy the festival; they stay in local hotels, shop at local stores, and eat at local restaurants, thereby pumping millions into Austin's economy. In 2019, the festival generated an estimated economic impact of around $3 million, highlighting its importance to the city.
Beyond just food and wine, the festival is an educational journey. Cooking demonstrations, wine tastings, and interactive Q&A sessions with chefs offer deep dives into the culinary world. You can learn about the subtleties of wine pairing, the techniques behind gourmet cooking, and much more. If you've ever wanted to improve your culinary skills or deepen your appreciation for fine dining, this is the place to be.
For exhibitors, especially those in the food and beverage industry, the Austin Food + Wine Festival offers an unprecedented marketing opportunity. With thousands of attendees who are there specifically for culinary experiences, brands can connect directly with a highly targeted audience, be it for launching a new product or building brand awareness.
To summarize, the Austin Food + Wine Festival is more than just a food event; it's a culinary experience that tantalizes all your senses. With every sip and bite, you're not just enjoying good food and wine; you're participating in a celebration of culinary artistry. Whether you're a local or visiting Austin, your trip won't be complete without this extraordinary gastronomic journey.
Texas Book Festival
Where Does It Take Place?
Texas State Capitol
Tickets?
Most events are free, but some require a purchased ticket
How to Register?
For ticketed events, online via the Texas Book Festival website
Organizer?
Texas Book Festival, a nonprofit organization
The Texas Book Festival is a bibliophile's dream come true, taking place at the iconic Texas State Capitol. Since its inception in 1995, it has evolved to become one of the largest and most prestigious literary festivals in the country. With over 300 authors, poets, and illustrators from around the world, the event offers a diverse array of panels, readings, and discussions that cater to book lovers of all genres and ages.
The festival's influence extends beyond the literary world. According to a study, the Texas Book Festival contributes approximately $3 million to the local economy each year. Attendees from across the state and even other countries descend upon Austin for this weekend-long event, generating revenue for local businesses, from hotels to restaurants and retail shops.
The educational aspect of the Texas Book Festival is one of its most appealing features. The event includes programs aimed at young readers, writing workshops, and panels on important social and cultural issues. This makes the festival an enriching experience for families, students, educators, and anyone interested in expanding their intellectual horizons.
Exhibitors, particularly independent publishers and bookstores, find the Texas Book Festival to be an invaluable opportunity for exposure. With tens of thousands of attendees who are passionate about reading, the marketing prospects are highly promising. The festival also has a tent dedicated to self-published authors, providing a platform for those who are just starting out in the literary world.
To sum it up, the Texas Book Festival is not just an event; it's a celebration of the written word in all its forms. Whether you're an avid reader, a budding writer, or someone who wants to spend a weekend surrounded by intellectual stimuli, this festival offers an experience that's both enriching and inspiring. You'll leave with not just a tote bag of new reads but also a wealth of knowledge and a sense of community.
Trail of Lights
Where Does It Take Place?
Zilker Park
Tickets?
Free entry on select nights, tickets required for premium nights
How to Register?
Online for premium nights, no registration is required for free entry nights
Organizer?
Forefront Networks in partnership with the City of Austin
If you're looking for an event that captures the essence of Austin's community spirit and holiday cheer, look no further than the Trail of Lights at Zilker Park. One of the largest holiday events in Austin, this festive spectacle features over 2 million lights and attracts more than 400,000 visitors each year, making it an integral part of Austin's holiday season.
The economic impact of the Trail of Lights is significant. On average, the event contributes roughly $5 million to the local economy, especially benefiting local vendors, artisans, and performers. With families coming from various parts of Texas and beyond, it's a massive boost to Austin's tourism industry during the holiday season.
While the Trail of Lights is visually stunning, what sets it apart is its commitment to inclusivity and community. The event features various themed areas that celebrate different cultures and traditions, making it an educational experience for kids and adults alike. Plus, there are interactive displays and activities that add a layer of engagement to the event.
For exhibitors, the Trail of Lights is a goldmine. The event's massive footfall means unparalleled exposure for brands, especially those in the consumer goods and holiday services sectors. Local artisans also find a ready market for handcrafted holiday goods, from ornaments to festive treats. Businesses looking to make a seasonal impact could hardly find a better venue.
In a nutshell, the Trail of Lights is not just a holiday event; it's a unifying celebration that brings the Austin community together. The glow of millions of lights not only brightens the city but also the hearts of those who attend. From the majestic light displays to the plethora of cultural themes and activities, the Trail of Lights offers something for everyone, making it an essential experience for anyone in Austin during the holiday season.
Pecan Street Festival
Where Does It Take Place?
Sixth Street Historic District
Tickets?
Free
How to Register?
No registration required
Organizer?
Pecan Street Association
The Pecan Street Festival, held in Austin's historic Sixth Street district, is a biannual celebration of arts and crafts that has been an Austin staple for more than four decades. With hundreds of artisan vendors and multiple stages featuring live music, it offers a unique blend of Austin's vibrant culture and creative community spirit in a setting that harkens back to the city's historical roots.
The Pecan Street Festival is an economic powerhouse. Each year, the event contributes around $43 million to Austin's economy, according to economic impact studies. With an estimated 300,000 attendees per event, it also provides significant exposure for local businesses, particularly those in the Sixth Street district, boosting sales and visibility during the festival weekend.
The festival is more than just a marketplace for arts and crafts; it's an educational experience, especially for families and children. Many vendors offer interactive workshops where you can learn how to create your own crafts. This hands-on approach not only adds an engaging layer to the event but also provides unique learning opportunities for all ages.
For exhibitors, the Pecan Street Festival offers immense benefits. Not only does the event draw a massive crowd, but it also attracts a diverse range of attendees, from young adults to families. With high foot traffic and a receptive audience, vendors have an unparalleled opportunity to showcase their products, connect with potential customers, and even make substantial sales.
In summary, the Pecan Street Festival is a must-visit event for anyone looking to experience the essence of Austin. Whether you're an art aficionado, a parent seeking educational fun for the kids, or simply someone who enjoys a lively, community atmosphere, this festival offers something for everyone. With free admission, it's an accessible way to immerse yourself in Austin's rich cultural scene.
---
From the grandeur of the Austin Film Festival to the community spirit of the Trail of Lights, the cultural richness of Art City Austin to the literary paradise that is the Texas Book Festival, we've taken you through a journey of diverse, yet distinctly Austin, experiences. Each of these upcoming events in Austin TX brings its unique flavor to the city's already vibrant cultural landscape, contributing not only to Austin's reputation as the "Live Music Capital of the World" but also as a hub for arts, literature, and community events.
Whether you're a resident or a visitor, these festivals and events offer you a glimpse into the soul of Austin. You'll not only be entertained but educated, not just a spectator but a participant in Austin's dynamic community fabric. For exhibitors, the benefits are equally substantial, offering a platform to showcase products, connect with an engaged audience, and contribute to Austin's thriving economic and cultural ecosystem.
If you've never experienced these events, make this the year you dive in. Trust us, you won't regret it. Your soul will be richer, your understanding deeper, and your connection to Austin stronger. So mark your calendars, book your tickets, and get ready to experience the very best of what Austin has to offer.
That brings us to the end of our detailed guide on upcoming events in Austin TX. Thank you for joining us on this enriching journey through Austin's cultural tapestry. Whether you decide to attend one or all of these events, we hope you'll find each experience as enriching and fulfilling as we have.
We welcome any suggestions or questions. You can email us or contact us using the contact page.
You can also connect with us on the following social networks:
Facebook
Twitter
LinkedIn
Instagram