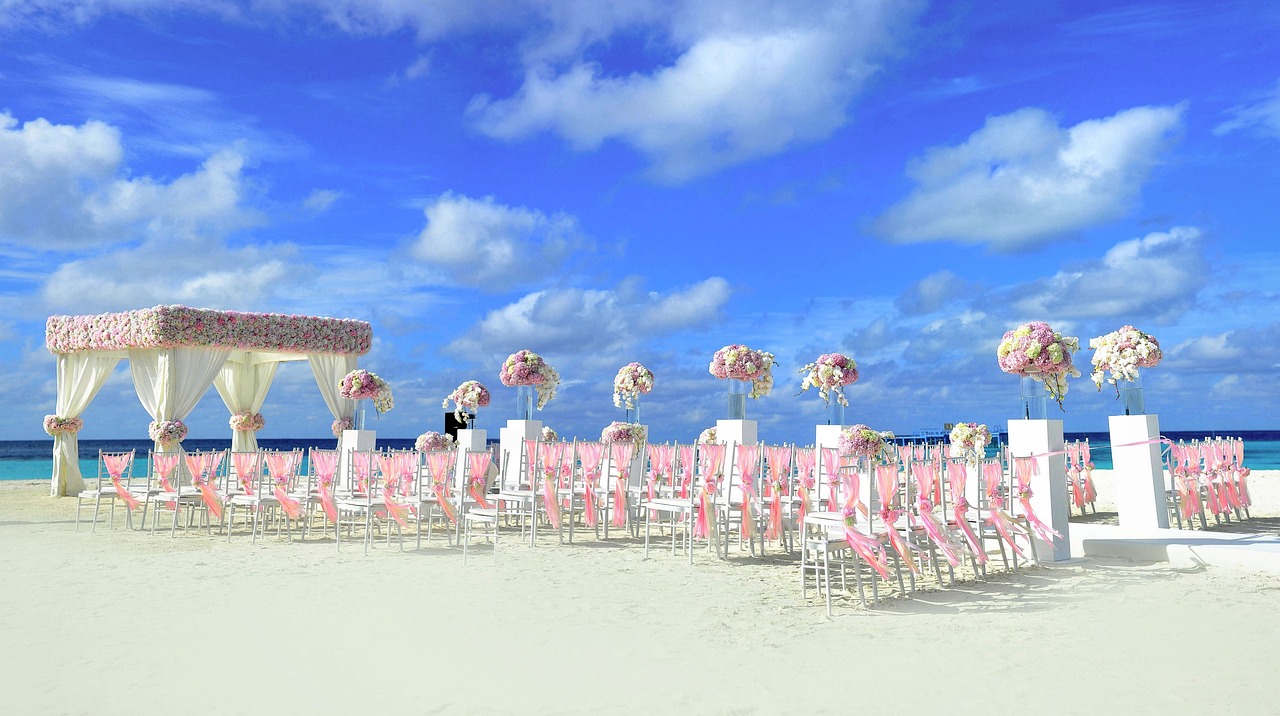 Getting married is one of the biggest milestones in a couple's life. It's a day that they will always remember and cherish. The wedding venue is an essential aspect of the wedding planning process, and one of the most popular choices for a wedding venue is a hotel. A hotel wedding offers convenience, luxury, and a full-service experience. However, like everything else in life, it has its pros and cons. In this article, we'll explore the advantages and disadvantages of a hotel wedding.
Pros
Convenience
One of the biggest advantages of having a hotel wedding is convenience. With everything being in one place, from the ceremony to the reception and even accommodation for the guests, it saves the couple a lot of time and hassle. They don't have to worry about coordinating with multiple vendors or transporting their guests from one venue to another. The hotel staff will take care of everything, including setting up the venue, catering, and cleaning up after the event.
Professionalism
Hotels are experienced in hosting events, and their staff is trained to provide professional and efficient service. They have the expertise to handle any issues that may arise during the event, ensuring that everything runs smoothly. Additionally, hotels have a reputation to uphold, so they will go above and beyond to make sure that the wedding is a success.
Luxury
Most hotels offer luxurious amenities such as spacious ballrooms, elegant décor, and upscale dining options. The couple and their guests can enjoy a high-end experience, with access to all the hotel's amenities, including swimming pools, spas, and fitness centers.
Weather-Proof
One of the most significant benefits of a hotel wedding is that it's weather-proof. Rain or shine, the wedding can go on without any interruptions or inconveniences. This is especially important for couples who plan to have an outdoor wedding, as unpredictable weather can be a major concern.
Accommodation
Hotels usually offer discounted rates for wedding guests who want to stay overnight. This is especially convenient for out-of-town guests who may not be familiar with the area. It also means that the couple can extend the celebration by hosting a post-wedding brunch or pool party.
Cons
Cost
One of the most significant drawbacks of a hotel wedding is the cost. Hotels are expensive, and a wedding at a hotel can quickly add up. The couple will need to pay for the venue, catering, decorations, and other services offered by the hotel. Additionally, hotels often have minimum spending requirements, which means the couple will need to spend a certain amount to use the venue.
Lack of Flexibility
Hotels have their own set of rules and regulations, which may limit the couple's flexibility in terms of the wedding theme, décor, and other details. For example, some hotels may have restrictions on the use of open flames or confetti. This can be frustrating for couples who have a specific vision for their wedding.
Cookie-Cutter Weddings
Since hotels host many weddings, they may offer a cookie-cutter approach to wedding planning. This means that the couple may not have as much control over the details of the wedding, and it may end up looking like many other weddings that the hotel has hosted in the past.
Limited Availability
Hotels are popular wedding venues, and they book up quickly, especially during peak wedding season. This means that couples may need to book their venue far in advance, sometimes even a year or more, to secure their desired date and time.
Potential Noise and Distractions
Hotels are bustling places, and there may be other events, guests, and noise that could potentially distract from the wedding. For example, if the hotel has a bar or nightclub on the same floor as the wedding venue, the noise, and activity could disrupt the wedding. Additionally, hotel staff may need to use the same areas as the wedding for other purposes, such as setting up for another event, which could be distracting for the couple and their guests.
Hidden Costs
When booking a hotel for a wedding, it's important to read the fine print carefully. There may be hidden costs that the couple is not aware of, such as service charges, taxes, or additional fees for using certain amenities or services. These costs can add up quickly, so it's important to factor them into the wedding budget.
Conclusion
In conclusion, a hotel wedding has its pros and cons. On the one hand, it offers convenience, professionalism, luxury, weather-proofing, and accommodation for the couple and their guests. On the other hand, it can be expensive, lack flexibility, offer a cookie-cutter approach to wedding planning, have limited availability, potential noise and distractions, and hidden costs. Ultimately, the decision of whether or not to have a hotel wedding depends on the couple's preferences and priorities. It's important to weigh the advantages and disadvantages carefully before making a decision.
We welcome any suggestions or questions. You can email us or contact us using the contact page.
You can also connect with us on the following social networks: