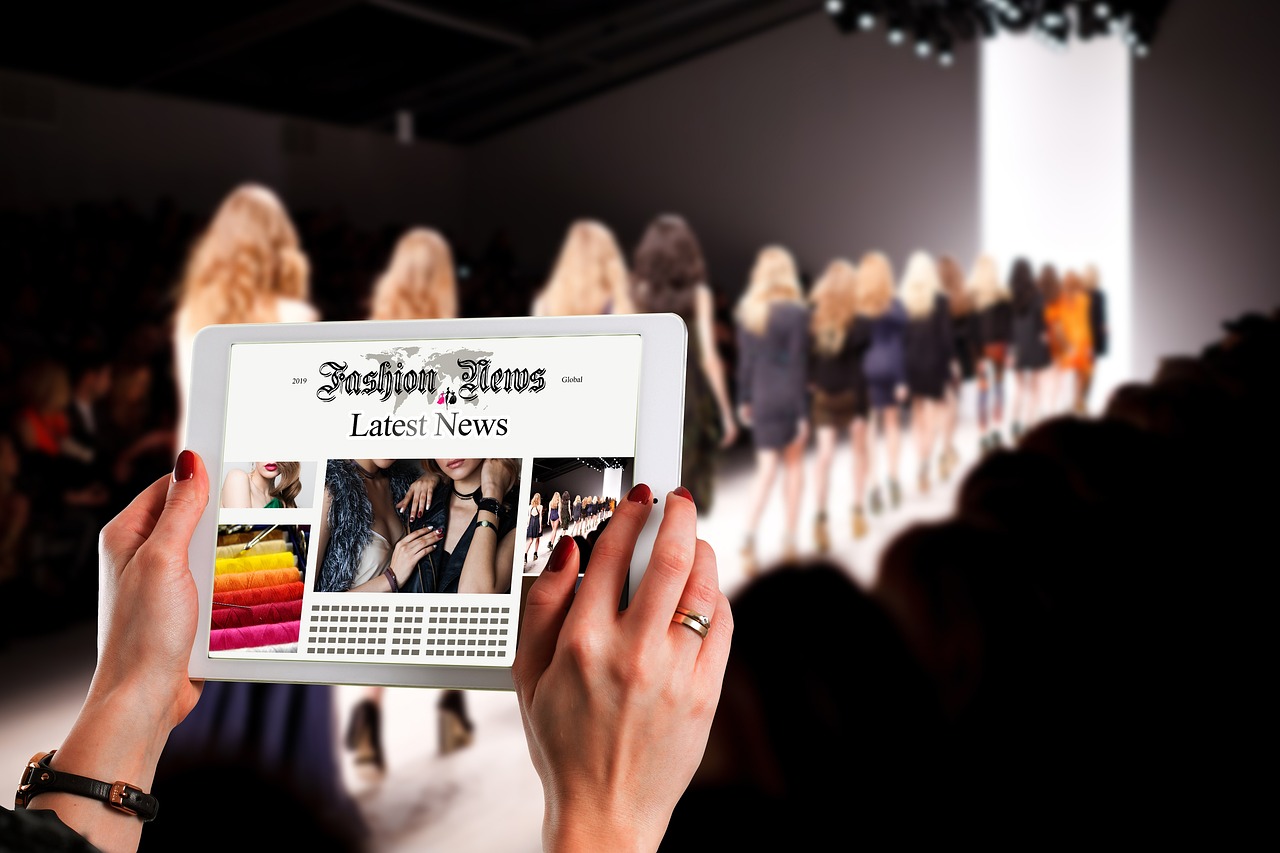 Fashion shows are an incredible platform for designers to showcase their creativity and talent to the world. They are also a source of entertainment for fashion enthusiasts, who eagerly await each season's latest collections. Over the years, we have witnessed some unforgettable moments on the runway that have left a lasting impact on the fashion industry. From iconic fashion moments to controversial stunts, here are some of the most memorable runway moments in fashion show history.
The 'Battle of Versailles'
The 'Battle of Versailles' is one of the most talked-about fashion events in history. It took place on November 28, 1973, and pitted five American designers against five French designers in a runway competition. The American designers, including Bill Blass, Oscar de la Renta, and Anne Klein, were relatively unknown at the time but managed to steal the show with their innovative designs and diverse models. The French designers, on the other hand, relied heavily on traditional haute couture and had an all-white model cast.
The event was a turning point for American fashion, as it proved that American designers were just as capable of producing high-quality, innovative designs as their European counterparts. It was also a significant moment for diversity in fashion, as the American designers used models of different races and sizes, something that was unheard of at the time.
Naomi Campbell's fall on the Vivienne Westwood runway
Naomi Campbell is one of the most famous supermodels in history, but even she is not immune to a runway mishap. In 1993, while walking the runway for Vivienne Westwood's Anglomania show, Campbell took a tumble in her super-high platform shoes. She quickly picked herself up and continued down the runway, but the moment became an instant meme and is still talked about today.
Alexander McQueen's 'The Widows of Culloden'
Alexander McQueen was known for his theatrical runway shows, but 'The Widows of Culloden collection, presented in 2006, was particularly haunting. The collection was inspired by the Scottish Highlands and featured models with ghostly makeup and hair. One model, in particular, stood out – she appeared to be floating down the runway in a billowing white gown, with a headdress made of antlers.
The show was a masterpiece of storytelling and design, and McQueen's attention to detail was evident in every aspect of the collection. The show's finale was particularly memorable, with a holographic image of Kate Moss floating in the center of the runway. McQueen's 'The Widows of Culloden' remains one of the most breathtaking runway shows in fashion history.
Rick Owens' human backpacks
Rick Owens is known for pushing the boundaries of fashion, and his Fall/Winter 2015 runway show was no exception. The show featured models wearing other models as backpacks, with the 'backpack' models' faces peeking out from behind the 'wearer's' head. The show was a commentary on the way people are used and abused in society, and it caused quite a stir in the fashion world.
Chanel's feminist protest
In 2015, Karl Lagerfeld turned the Grand Palais into a feminist protest for the Chanel Spring/Summer 2015 show. Models paraded down the runway carrying signs with slogans like 'Ladies First' and 'History Is Her Story.' The show was a nod to the feminist movement and was seen as a departure from Chanel's traditionally conservative image.
Gucci's severed heads
In 2018, Gucci's Fall/Winter runway show featured models carrying their own severed heads down the runway. The heads were hyper-realistic and were replicas of the models' own faces. The show was a commentary on the notion of identity and the idea of being in control of one's own identity. The collection itself was also a nod to the brand's history, with many references to the 1980s and 1990s.
Jean-Paul Gaultier's cone bras
Madonna's cone bra, designed by Jean-Paul Gaultier, has become one of the most iconic images in fashion history. Gaultier designed the bra for Madonna's 1990 Blonde Ambition tour, and it has since become a symbol of female empowerment and sexuality. Gaultier continued to incorporate cone bras into his collections, including his Spring/Summer 1994 runway show, which featured models wearing cone bras made of clear plastic.
Vivienne Westwood's punk rock fashion
Vivienne Westwood is known for her punk rock fashion, and her Spring/Summer 1981 runway show was a perfect example of her edgy style. The collection featured safety pins, tartan, and leather, and the models' hair was styled into wild, punk-inspired looks. The show was a commentary on the state of the British economy at the time, and it marked a turning point in Westwood's career.
Marc Jacobs' Louis Vuitton carousel
Marc Jacobs' Fall/Winter 2012 show for Louis Vuitton was a breathtaking spectacle. The show featured a life-size carousel with models perched on top of the horses, all wearing matching Louis Vuitton outfits. The carousel spun slowly as the models made their way down the runway, and the effect was both beautiful and surreal.
Dior's feminist T-shirts
In 2017, Dior's Creative Director, Maria Grazia Chiuri, made a bold statement with her Spring/Summer collection. The collection featured T-shirts emblazoned with the phrase 'We Should All Be Feminists,' a nod to Chimamanda Ngozi Adichie's essay of the same name. The show was a celebration of women's empowerment and was seen as a bold move for a luxury brand like Dior.
In conclusion, fashion shows have always been a platform for designers to showcase their creativity and push the boundaries of fashion. From Alexander McQueen's haunting collections to Jean-Paul Gaultier's iconic cone bras, these moments have become a part of fashion history and have left a lasting impact on the industry. Whether it's through controversial stunts or thought-provoking collections, these memorable runway moments continue to inspire designers and fashion enthusiasts alike.
We welcome any suggestions or questions. You can email us or contact us using the contact page.
You can also connect with us on the following social networks:
Facebook
Twitter
LinkedIn
Instagram
About Organizer
EventsWOW.com is the foremost international leader catered to online B2B and B2C marketplace fervent in exhibitions worldwide to generate effective business leads and earning the integrity of billions of users who will access this website.