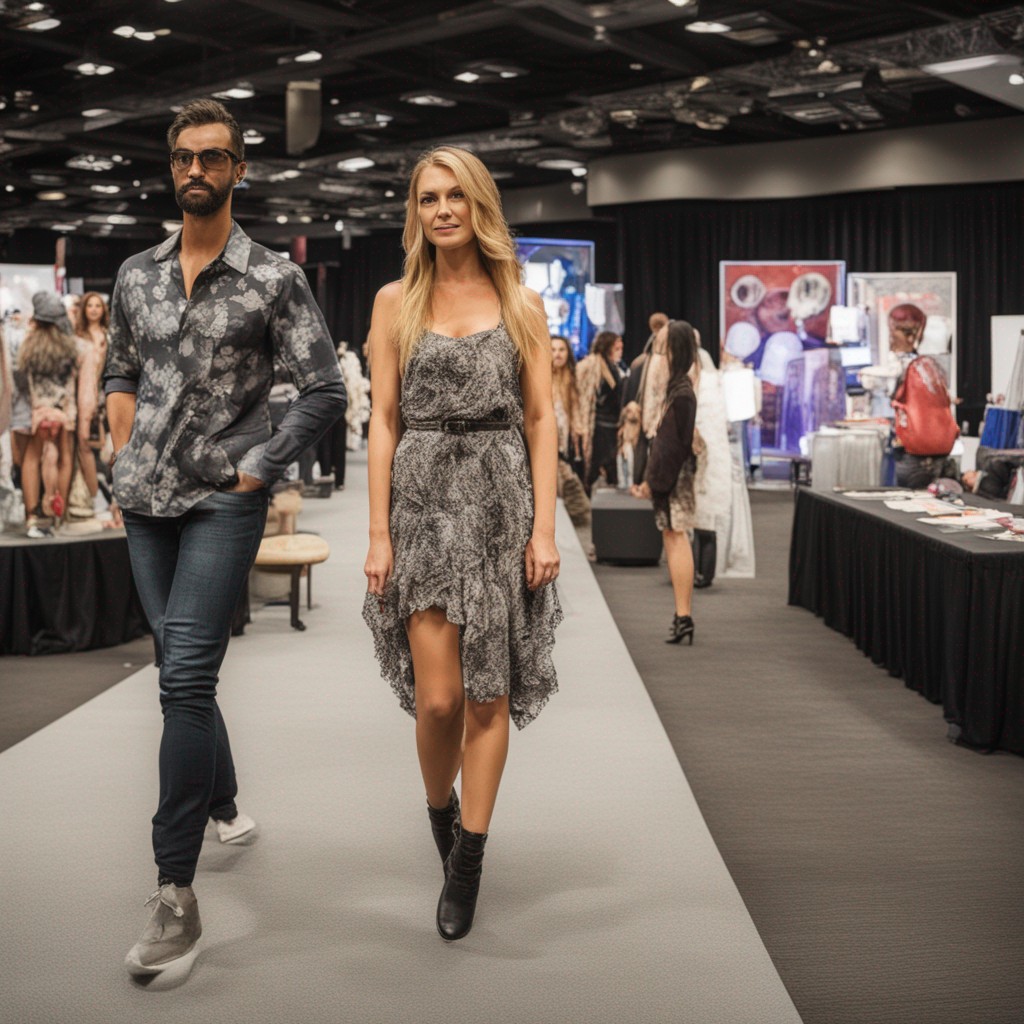 Welcome to the dazzling world of fashion trade shows, where creativity meets business, ideas turn into trends, and ordinary people get a sneak peek into the glamorous realm of style. One event, in particular, stands out for its sheer scale, diversity, and impact – Magic at Las Vegas. This is the global nexus of the fashion industry, the confluence point for designers, retailers, fashion enthusiasts, and industry stalwarts, making it an absolute must-visit on your fashion calendar.
Set against the lively backdrop of Las Vegas, the city of lights and dreams, the Magic Tradeshow takes place twice a year. The show is typically organized at the Las Vegas Convention Center, a venue well-equipped to handle the large footfall and wide range of exhibits that Magic is known for. The tickets can be purchased through the official website or registered partners. Online registration is the quickest way to secure your spot and avoid on-site queues. Informa Markets, a leading international event, intelligence, and scholarly research group, is the proud organizer of this prestigious event.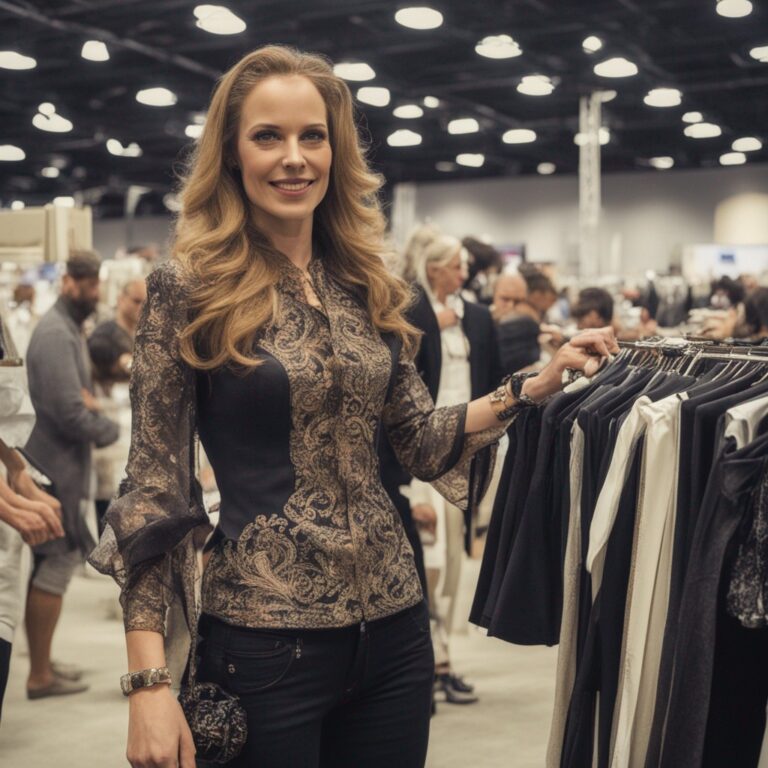 The Staggering Scope of Magic at Las Vegas
The sheer scale of Magic at Las Vegas can be overwhelming for first-time visitors. It's a massive, bustling, vibrant event that pulses with the energy and enthusiasm of its attendees. The venue's sprawling layout is populated by a multitude of exhibitors, each showcasing an array of designs and products, from high-end couture to streetwear, from luxury accessories to affordable fashion staples.
The broad scope of Magic at Las Vegas is one of its strongest attractions. It caters to wide demographic and diverse interests, offering something for everyone. Whether you're a retail buyer looking for the next big trend or a fashion enthusiast seeking inspiration, Magic at Las Vegas is your one-stop destination. It showcases more than 3,000 brands from across the world, providing an unrivaled range of choices.
However, the trade show is not just about the clothes on display. It's about the people who make and wear them. It brings together a cosmopolitan crowd, drawn from every corner of the globe. Here, you can find industry leaders, renowned designers, fresh-faced newcomers, and of course, fashion lovers of all types. This confluence of diverse perspectives, backgrounds, and tastes creates a rich, dynamic environment, as invigorating as it is inspiring.
What truly sets Magic at Las Vegas apart, though, is its commitment to being more than a mere marketplace. It's an event that's deeply rooted in the industry's future, playing a crucial role in shaping the trends and norms of tomorrow's fashion landscape. The event serves as a launchpad for new brands and a platform for innovative designs. Each year, it ushers in new trends, setting the tone for the fashion industry in the months to come.
Finally, the tradeshow's magnitude contributes to its prestige. By virtue of being one of the largest fashion trade events in the world, Magic at Las Vegas is a key date in the global fashion calendar. It's a high-stakes, high-profile affair, with the world's media and fashion elites keeping a close eye on proceedings. Attendees have a unique opportunity to get a firsthand look at the state of the industry, rub shoulders with influencers and trendsetters, and witness the unveiling of ground-breaking designs and trends.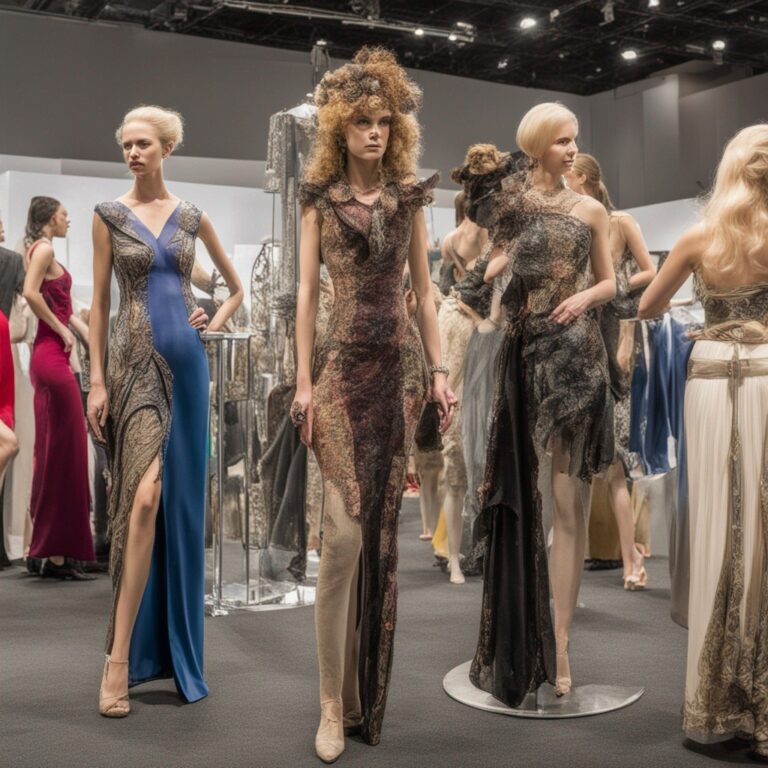 Breathtaking Exhibits and Collections
Each year, Magic at Las Vegas plays host to a plethora of unique exhibits and stunning collections. This diversity is one of its biggest draws, allowing attendees to explore various facets of the fashion industry under one roof. From elegant gowns to chic streetwear, luxury accessories to everyday essentials, there's a wide array of styles and designs on display.
Magic at Las Vegas is a melting pot of fashion trends. The exhibitors range from established international brands to innovative start-ups, each bringing their unique perspectives to the table. The array of choices gives attendees a chance to explore a variety of aesthetics and styles, making it a treasure trove of fashion inspiration.
One of the main highlights of the event is the showcase of emerging designers. Magic at Las Vegas is known for identifying and promoting new talent. These fresh voices bring innovative ideas, unconventional designs, and a breath of fresh air to the fashion industry. It's a unique opportunity for attendees to discover new brands before they become mainstream.
The accessories segment of the show is equally impressive. From statement jewelry pieces to sleek handbags, from classic watches to trendy footwear, it's a paradise for accessory lovers. The diversity of items on display ensures that there's something for everyone, irrespective of their personal style.
Lastly, one cannot forget the excitement generated by the unveiling of new collections at Magic at Las Vegas. Anticipation fills the air as brands pull back the curtain on their latest creations. These collection launches are not just a showcase of new designs, but they also set the tone for upcoming fashion trends. It's a chance for attendees to get ahead of the curve and spot the next big thing in fashion.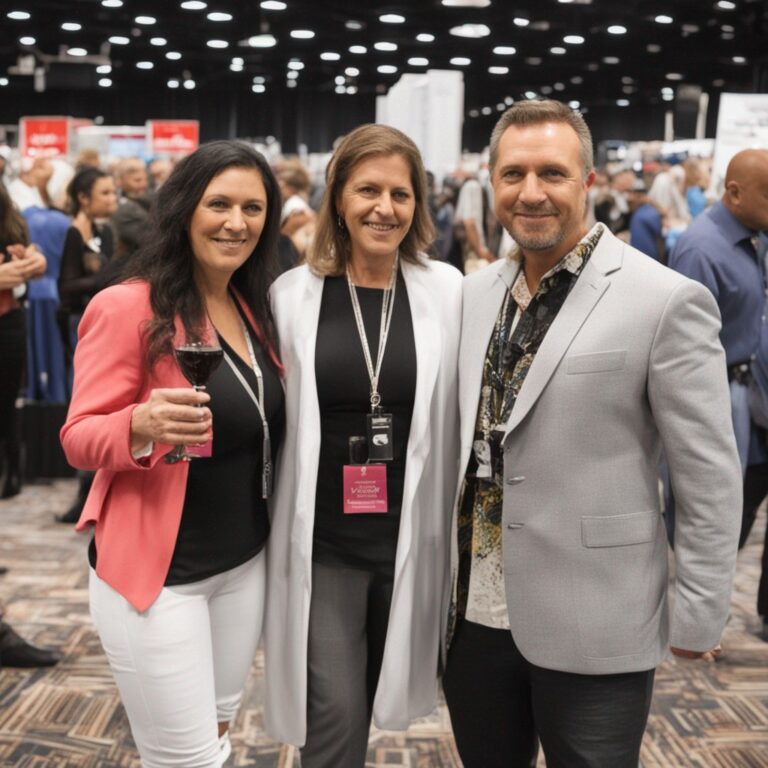 Impactful Networking Opportunities
One of the most valuable aspects of Magic at Las Vegas lies in the networking opportunities it presents. This isn't just a place to buy and sell products, but also a platform for meaningful exchanges, building relationships, and potentially life-changing encounters. As an attendee, you get to rub shoulders with industry insiders, connect with like-minded enthusiasts, and meet potential mentors or collaborators.
The exhibitors' floor is the perfect place to start. Here, you'll find designers, brand representatives, and other professionals who can offer insight and advice. Engaging with them not only helps you gain knowledge but also opens doors to future collaborations. Many a partnership and venture have been birthed on this floor, where like-minded people meet and explore shared interests.
For those looking to break into the industry or take their career to the next level, the Magic at Las Vegas fashion trade show serves as a massive job fair. Recruiters from top fashion companies scout for talent at the event, making it an ideal platform to get noticed. Bring along your portfolio or resume and be ready to make an impression. After all, opportunities often come dressed in overalls, looking like hard work.
Industry seminars and workshops, a key part of the event, offer yet another avenue for networking. These gatherings allow you to interact with industry leaders, successful entrepreneurs, and other influential figures. Participating in these sessions not only helps in gaining knowledge but also provides opportunities to ask questions, share ideas, and establish connections.
Beyond professional networking, Magic at Las Vegas is also a place to forge personal connections. The fashion industry is, at its heart, a community. It's driven by passionate individuals who share a common love for design, style, and creativity. At Magic, you'll find yourself amongst this vibrant, diverse community. It's a place to meet fellow fashion enthusiasts, share stories, learn from one another, and celebrate the joy of fashion together.
Lastly, remember that networking is a two-way street. While you'll certainly gain from the interactions, you can also contribute by sharing your own experiences and insights. By doing so, you'll not only establish yourself as a valuable member of the community but also foster relationships that could last well beyond the event. So, come prepared to both learn and teach, to listen and share, to be inspired and to inspire. That's the magic of networking at Magic at Las Vegas.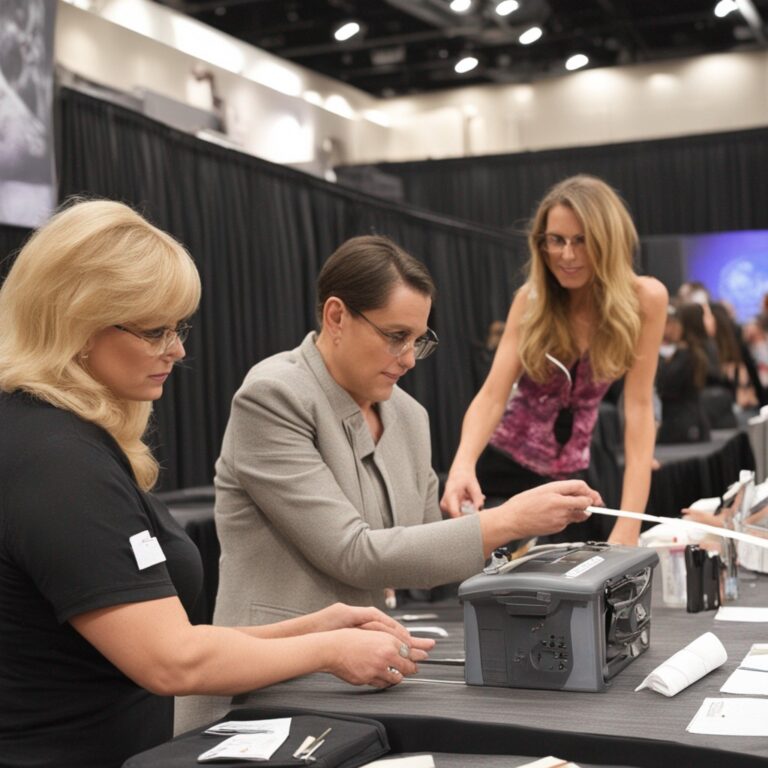 Education and Learning at Magic
At its core, the Magic at Las Vegas trade show is about learning. It's a platform for industry education, a place to stay informed about trends, learn about the business of fashion, and develop professional skills. Through a series of seminars, workshops, panel discussions, and training sessions, the event offers invaluable resources for anyone involved in the fashion industry.
The seminars at Magic are particularly notable. Led by industry experts and successful entrepreneurs, they cover a wide range of topics, from forecasting trends to understanding consumer behavior, from merchandising tips to brand-building strategies. These sessions offer practical, actionable advice that can be applied directly to your business or career.
Panel discussions are another highlight of the event. These forums bring together a diverse group of industry insiders to share their insights and experiences. The open conversation format encourages candid discussions, allowing attendees to gain a more nuanced understanding of the industry. These panels also serve as an excellent opportunity for attendees to interact directly with influencers and decision-makers.
Workshops at Magic at Las Vegas offer hands-on learning experiences. Whether it's a masterclass on fashion illustration or a training session on sustainable sourcing, these workshops offer practical knowledge that can help you enhance your skills and stay ahead of the competition. They're also a great place to meet others who share your interests.
Education at Magic extends beyond formal sessions. The show itself is a learning experience, an immersive course in global fashion trends. As you navigate the event, exploring different exhibits, observing buyer behavior, and interacting with attendees from different sectors of the industry, you're constantly absorbing information, gaining insights, and refining your understanding of the fashion landscape.
To maximize the learning opportunities at Magic, it's essential to come prepared. Research the event, identify sessions that align with your interests, and come ready with questions. Also, remember that learning doesn't end when the event does. Reflect on your experiences, follow up on connections made, and apply what you've learned in your work. That's how you turn the magic of learning at Magic at Las Vegas into real-world success.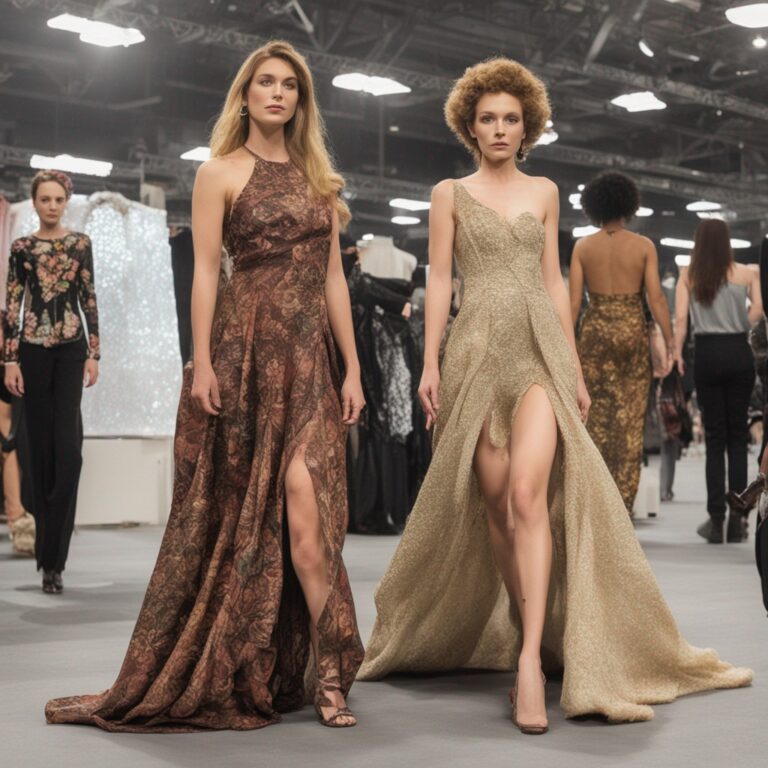 Emerging Trends and Innovation
A highlight of Magic at Las Vegas is its commitment to fostering and showcasing innovation. This is the stage where fresh trends are set, groundbreaking designs are introduced, and revolutionary business practices are unveiled. Being a part of this event offers you a chance to be at the forefront of these developments, giving you an edge in the fast-paced world of fashion.
Each season, the trade show is abuzz with discussions around emerging trends. As brands from all over the globe converge at this event, a fascinating panorama of future fashion directions unfolds. Whether it's the revival of a forgotten style, the reinvention of a classic, or the creation of something entirely new, Magic at Las Vegas is where trends are born.
Innovation at Magic is not just limited to aesthetics or designs. The event is also a champion of progressive business practices. This includes areas like sustainability, ethical production, and diversity and inclusion. Brands that are pioneering efforts in these domains often use Magic as a platform to share their initiatives and inspire others. Attending these presentations can open your eyes to new possibilities and help you align your own practices with the future of the industry.
One of the most exciting segments at Magic is the showcase of technological innovations. With the rapid advancement of technology, the fashion industry is continuously evolving. From virtual fashion shows to AI-based trend forecasting, from 3D printed accessories to smart textiles, technology is reshaping the way we produce, market, and consume fashion. Magic at Las Vegas offers a glimpse into these developments, allowing you to understand and adapt to the changing landscape.
The presence of startup brands at the trade show further enhances its innovative spirit. These emerging brands often bring fresh ideas and disruptive business models to the table. Their creative risk-taking challenges established norms and pushes the industry forward. Engaging with these brands can be an excellent source of inspiration for attendees.
Finally, remember that the Magic at Las Vegas trade show is not just a place to observe trends and innovations—it's also an opportunity to contribute to them. Whether you're an exhibitor showcasing your latest collection, a speaker sharing your insights, or an attendee engaging in discussions, you're a part of the creative churn that drives the industry. So, come ready to absorb, contribute, and be a part of the magic of innovation at Magic at Las Vegas.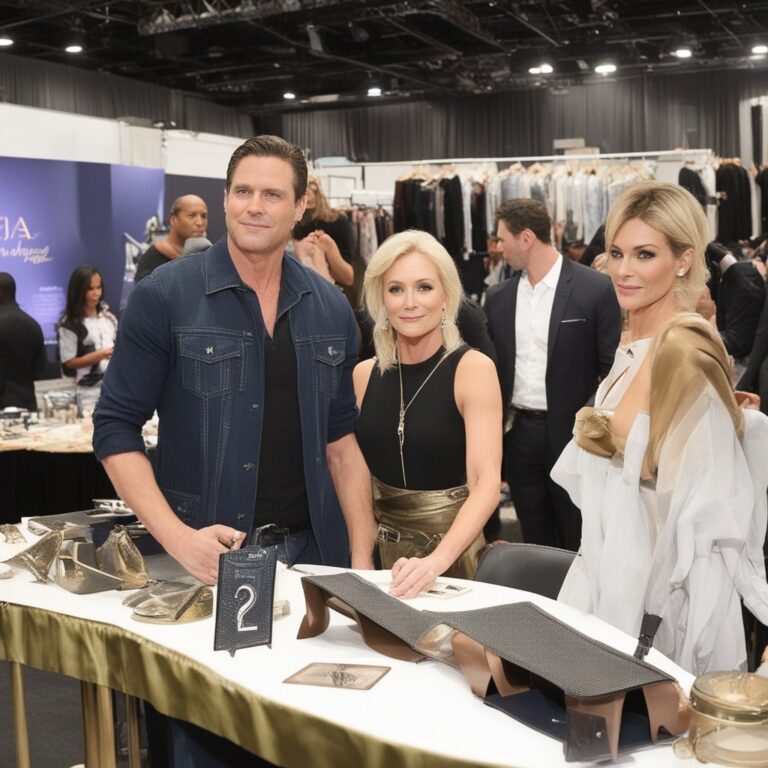 Celebrity Sightings and Star-Powered Shows
The glamor of Magic at Las Vegas extends beyond the dazzling fashion displays. The event is a magnet for celebrities from the world of fashion, film, and music. From superstar designers to Hollywood A-listers, from chart-topping musicians to social media influencers, the tradeshow attracts a star-studded lineup every season.
The presence of celebrities adds a touch of glamor and excitement to the event. Fans get a chance to see their favorite stars up close, while fashion enthusiasts can draw inspiration from their style choices. Often, these celebrities are seen sporting pieces from the collections on display, providing a live showcase for the designs.
Besides making appearances, celebrities often take on more involved roles at the show. They may be invited as guest speakers, sharing their experiences and insights with attendees. These sessions offer a unique perspective on the industry, as celebrities discuss their relationship with fashion and the role it plays in their personal and professional lives.
Performances by popular musicians are another highlight of Magic at Las Vegas. These concerts add a festive touch to the event, making it more than just a trade show. Attendees can unwind and enjoy live music after a busy day of exploring exhibits and attending sessions. These performances also provide an interesting intersection of fashion and music, as artists often use their stage outfits to make fashion statements.
Celebrities also play a crucial role in promoting brands at Magic. Many brands collaborate with stars to launch their collections, leveraging their popularity to generate buzz. These celebrity-endorsed collections often become the talk of the show, attracting significant media attention and public interest.
While the star power at Magic at Las Vegas adds to its glamor and excitement, it's important to remember the primary focus of the event—the celebration of fashion. So, while you enjoy the celebrity sightings and performances, don't forget to immerse yourself in the fabulous world of fashion that unfolds at Magic. After all, at the heart of it, we're all here for the love of fashion.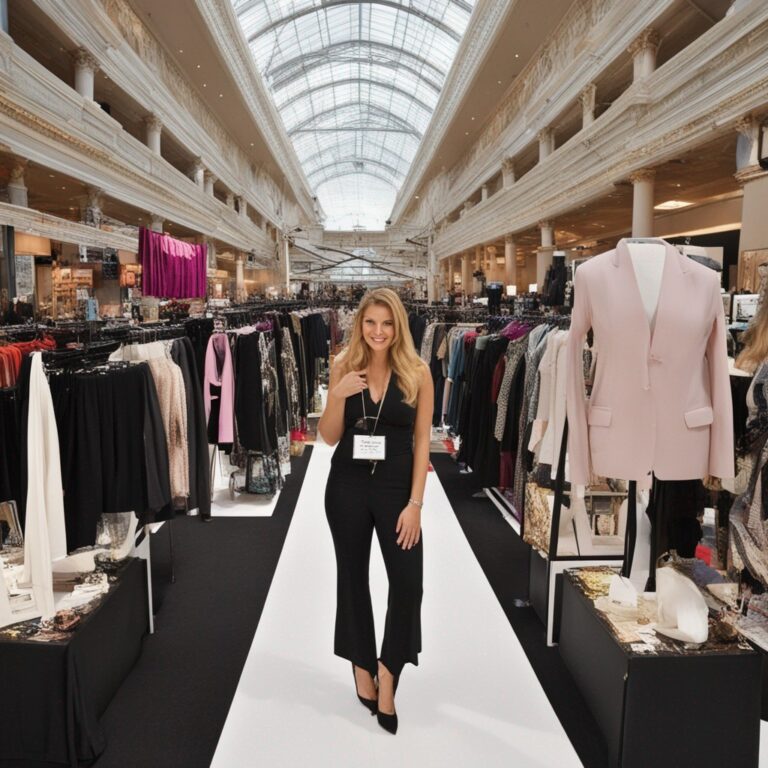 Benefitting From the Magic: A Guide for Exhibitors
Magic at Las Vegas is not just an event, but a golden opportunity for exhibitors to showcase their work, reach a larger audience, and boost their business. However, to truly harness the potential of this trade show, it's essential to approach it with the right strategy. Here's a guide for exhibitors to make the most out of their Magic experience.
Firstly, it's important to have a clear goal. Are you looking to launch a new collection, find new buyers, or increase brand awareness? Having a specific goal helps you plan your exhibit and direct your efforts. A focused approach is more likely to yield results than a scattergun one.
Next, invest in a well-designed exhibit. Your booth is your storefront at Magic, the first impression you make on attendees. Make sure it's visually appealing, represents your brand effectively, and showcases your products in the best light. Don't shy away from seeking professional help for designing and setting up your booth.
Engage actively with attendees. The more proactive you are, the higher the chances of drawing people to your booth. Don't just wait for people to come to you, reach out to them. Engage them in conversation, explain your products, and tell your brand story. Make your booth not just a point of sale, but an interactive experience for visitors.
Don't underestimate the power of promotional materials. Freebies like branded tote bags, badges, or even product samples can attract people to your booth. They also serve as a reminder of your brand long after the event. Additionally, have plenty of brochures or catalogs handy for attendees to take away. These can serve as a reference for potential buyers or collaborators.
Lastly, follow up on the contacts you make at the show. The real work often begins after the event. Send a thank you note to people who visited your booth, follow up on potential leads, and keep the conversation going. This helps convert the connections made at Magic into long-term business relationships.
Remember, Magic at Las Vegas is more than just a trade show—it's a community. It's a platform to learn, share, and grow together. As an exhibitor, your success at Magic is not just measured by the sales you make, but also by the relationships you build, the knowledge you gain, and the inspiration you take back.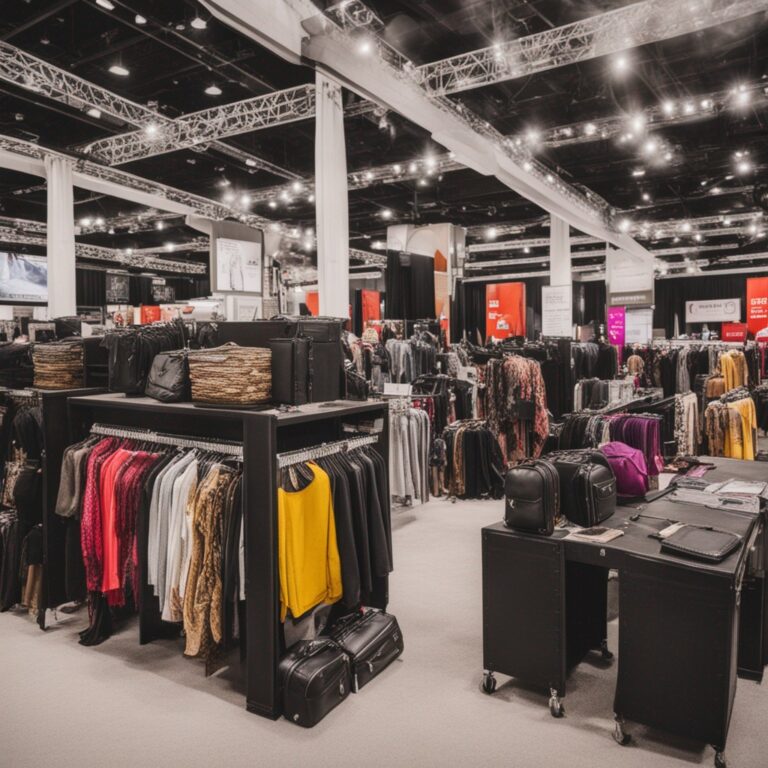 Packing for Magic: Tips and Essentials
Packing for Magic at Las Vegas might seem like a daunting task, but it doesn't have to be. Here's a list of tips and essentials to help you get ready for the trade show.
Start with the essentials – your ID, wallet, mobile phone, and event pass. Remember to pack your business cards, too. These are crucial for networking at the event. It's also a good idea to carry a small notebook or a digital device to take notes during seminars and panel discussions.
Given the size of the trade show, comfortable footwear is a must. You're going to be on your feet for long hours, walking from one exhibit to another. Comfortable shoes will make this experience much more pleasant.
Carry a reusable water bottle and some snacks. It's important to stay hydrated and energized throughout the event. While there are food and beverage outlets at the venue, having your own supply can save time and help avoid long queues during peak hours.
Don't forget your charger or power bank. With all the photos you'll be taking and the notes you'll be making, your phone's battery is likely to drain fast. A portable charger can be a lifesaver in such situations.
Carry a backpack or a large tote bag. You'll need something to carry the brochures, catalogs, and promotional materials you collect at the event. Opt for something sturdy and comfortable to carry.
Lastly, remember to pack your enthusiasm and curiosity. Magic at Las Vegas is a treasure trove of experiences and insights. Come ready to explore, learn, and enjoy the magic of fashion.
Note: This packing list is not exhaustive and can be modified based on personal needs and preferences. Always double-check the event guidelines to ensure you're compliant with any restrictions or requirements.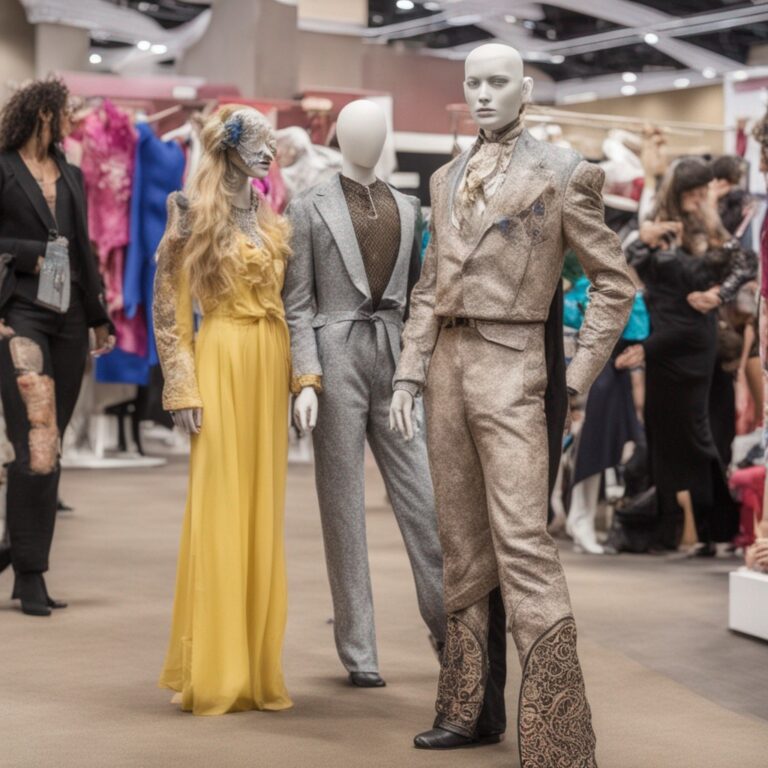 Looking Ahead: The Future of Magic at Las Vegas
As the fashion industry evolves, so does Magic at Las Vegas. The trade show is continually adapting and innovating to stay relevant and beneficial for its attendees and exhibitors. While it's difficult to predict with certainty, we can look at current trends to envisage the future of Magic at Las Vegas.
One major trend shaping the future of Magic is technology. From virtual reality fitting rooms to AI-driven trend analysis, technology is becoming increasingly important in the fashion industry. As these technologies become mainstream, they're likely to play a bigger role at Magic, transforming the way we experience and conduct business at the trade show.
Sustainability is another trend that's likely to influence the future of Magic. As concerns about environmental impact and ethical practices grow, more brands are embracing sustainable and ethical fashion. We can expect to see a greater focus on these aspects at Magic, from more sustainable brands exhibiting to dedicated sessions on sustainability in the industry.
Diversity and inclusion are also gaining momentum in the fashion industry. The future of Magic will likely reflect this, with more diverse representation in exhibitors, speakers, and attendees. The event will continue to be a platform for diverse voices and perspectives, fostering an inclusive fashion community.
Ultimately, the future of Magic at Las Vegas is tied to the future of the fashion industry. As the industry changes, the trade show will adapt to reflect those changes. Whatever the future holds, we can expect Magic at Las Vegas to remain at the forefront of fashion, offering an enriching and inspiring experience for all.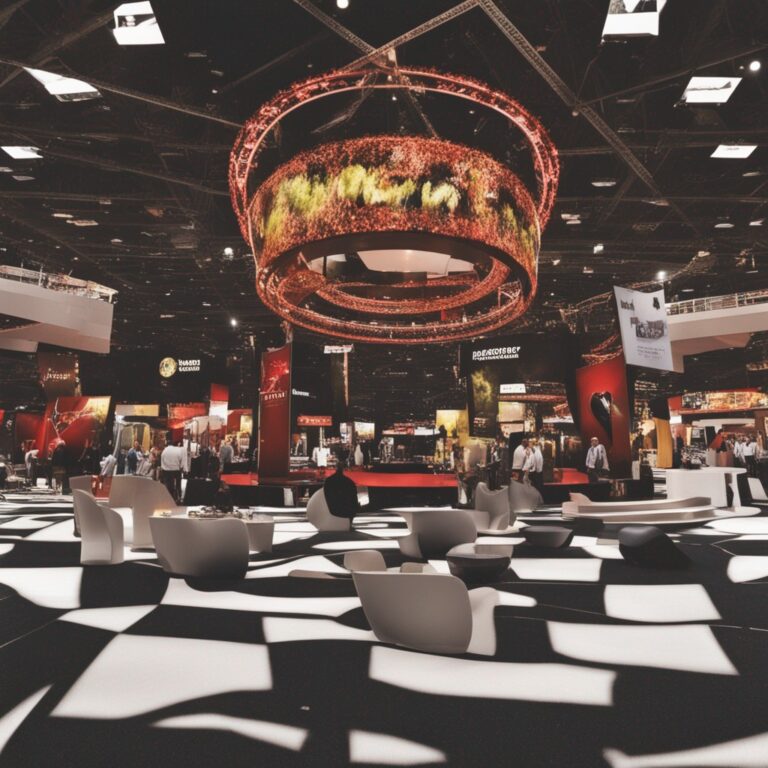 Conclusion – Why Magic at Las Vegas is an Unmissable Event
If you're in the fashion industry, Magic at Las Vegas is an event you simply can't afford to miss. The trade show offers an unparalleled platform to discover the latest trends, network with industry professionals, learn from experts, showcase your work, and experience the magic of fashion in its full glory.
More than just a trade show, Magic is a celebration of fashion. It's where creativity, innovation, and business come together. It's where you can immerse yourself in the world of fashion, find inspiration, make valuable connections, and grow your business. It's where you can be part of the conversations and collaborations that shape the future of the industry.
But perhaps the biggest reason to attend Magic at Las Vegas is the experience itself. The thrill of discovering new designs, the excitement of meeting like-minded fashion enthusiasts, the joy of learning something new—these are experiences you simply can't replicate elsewhere. The magic of Magic lies in these moments, these experiences that stay with you long after the event is over.
So, whether you're a seasoned professional or a budding fashion enthusiast, Magic at Las Vegas has something for you. Come, be part of the magic, and experience the world of fashion like never before.
In conclusion, it's evident that the Magic at Las Vegas fashion tradeshow has established itself as an integral part of the global fashion industry. It's an event that not only sets the trends but also shapes the future of fashion. Whether you're an exhibitor or an attendee, a veteran or a novice, you stand to gain immensely from this event. So, mark your calendars, pack your bags, and get ready to experience the magic of fashion at Magic at Las Vegas!
We welcome any suggestions or questions. You can email us or contact us using the contact page.
You can also connect with us on the following social networks:
Facebook
Twitter
LinkedIn
Instagram