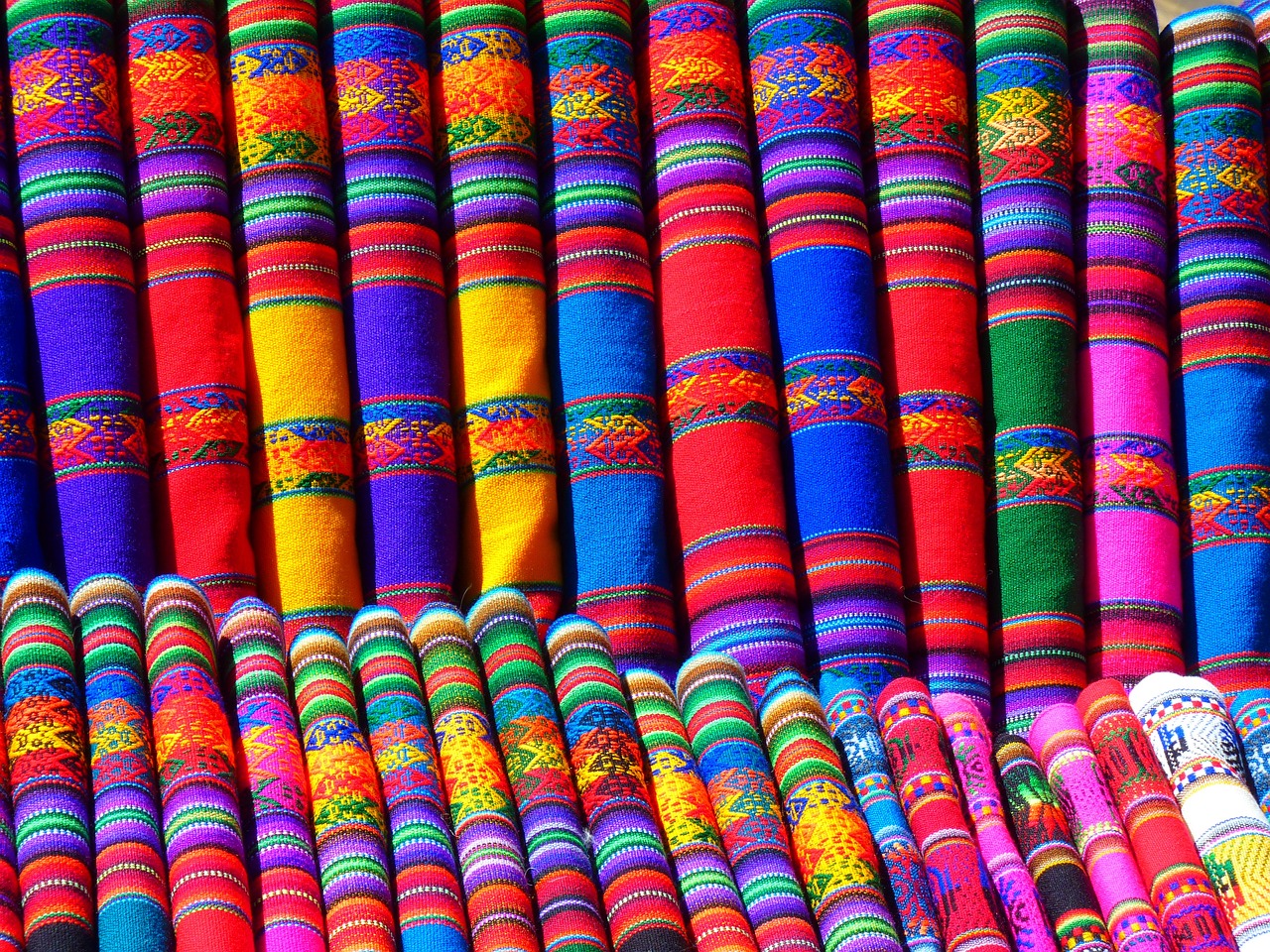 Innovative textile fabrics and yarns are a crucial element of the fashion industry. Each year, these industries keep up with the latest trends in textile fabrics and yarns by showcasing their designs at trade shows. These trends are the outcome of various factors that bring changes in the fashion and home décor industry. The trade show is a platform where designers, manufacturers, suppliers, and buyers meet to display and explore unique fabrics and yarns. The latest trends in textile fabrics and yarns showcased at trade shows can influence the future of fashion and design.
Recently, textile fabric and yarn trade shows have taken a new trend of showcasing sustainable and environment-friendly products. In this blog post, we will discuss the latest trends in textile fabrics and yarns showcased at trade shows that have caught the attention of designers, manufacturers, and fashion enthusiasts.
Sustainable and Eco-Friendly Fabrics
The significance of eco-friendliness and sustainability is becoming increasingly crucial in the fashion industry. Consumers are becoming socially responsible and appreciating products that are environmentally conscious, prompting designers and manufacturers to incorporate sustainable fabrics and practices into their production methods. Cotton, silk, hemp, and linen are among the common natural fibers that are sustainable and botanic. Additionally, many textile manufacturers are incorporating recycled materials, such as PET bottles and plastic bags, into their products.
EcoTextile News Future Fabrics Expo is a show that displays eco-friendly fabrics, which include natural fibers and organic alternatives. Furthermore, fabric manufacturers develop eco-friendly dyes and finish with minimal waste and toxicity. The trend of sustainability is here to stay, hence becoming increasingly important for designers, manufacturers, and consumers to practice social responsibility.
Digitally Printed Fabrics
Digital printing technology has revolutionized the textile industry in recent years. Designers can use their creativity to create unique fabric designs for the latest fashion trends. The method of digital printing eliminates traditional printing methods that were relatively time-consuming, expensive, and limited to a specific color scheme. Digital printing is more practical and cost-effective compared to conventional printing methods.
Printsource is a trade show that showcases digitally printed designs on fabrics. The show displays digitally printed designs from floral to animal prints, which have recently become popular trends in the fashion industry. Moreover, digital printing allows designers to produce smaller print runs reducing waste materials and providing more freedom in design.
Luxurious Textile Fabrics and Yarns
Luxurious fabrics have a unique feel and quality that cannot be found in other materials. They have an exquisite texture that makes a statement on its own. These luxury fabrics and yarns are often displayed at trade shows and are highly sought after by designers, manufacturers, and consumers who prefer luxurious home décor or sophisticated fashion wear. These fabrics are typically made from high-quality materials such as silk or cashmere.
Texworld USA is a trade show that displays luxurious fabric and yarns. Designers can select from the various textile fabrics and yarns available and incorporate them into their designs. Luxurious fabrics add sophistication to high fashion styles, but they can also be used for home décor items such as curtains or throw pillows.
Textured Fabric
Textured fabric adds depth and interest to textile products. These fabrics have varying textures, which can be soft or rough, and thin or thick. Manufacturers can use textured fabrics to add more consideration and texture to their products, making them more appealing and interesting. Additionally, multi-textured fabrics can be created using mix-and-match techniques as well as downcycling unused fabrics.
Textile Exchange is a trade show that showcases various fabric textures. Displayed textures include intricate lacework, embossed fabrics, and fabrics with knots, twists, and nubs. Textured fabric is becoming more prominent in fashion wear and home décor since they add glamour to both formal and informal products.
Colors
Colors are an essential part of textile fabrics and yarns. They are used to create a brand identity and express ideas and moods. Colors change with the seasons and can also define the latest trends. Certain colors are often popular at specific times of the year, with different shades being preferred over others. Some popular colors include bright neon colors, bold greens, blues, and pastel colors. White and cream are timeless colors used on luxurious fabrics.
A frequently attended trade show for the showcasing of color trends is the Color Solutions International showroom. This trade show showcases color trends in different markets like fashion and home. Color trends are leading the industry by being a diverse group of colors that cater to different ethnicities around the world.
Conclusion
The textile industry is continuously evolving, and new trends arise every year. Sustainability, digital printing, luxurious textiles, texture, and colors are among the latest trends in textile fabrics and yarns showcased at trade events. Trade shows that showcase these trends offer designers, manufacturers, and buyers a wealth of inspiration and direction on what sells in the industry. From luxurious fabrics that add sophistication to recycled materials that show social responsibility, the textile industry's trends are evolving as fast as the market keeps growing. It will be fascinating to see what new trends we will encounter in the future, especially as eco-friendliness and sustainability continue to be prominent needs in the industry.
We welcome any suggestions or questions. You can email us or contact us using the contact page.
You can also connect with us on the following social networks:
Facebook
Twitter
LinkedIn
Instagram