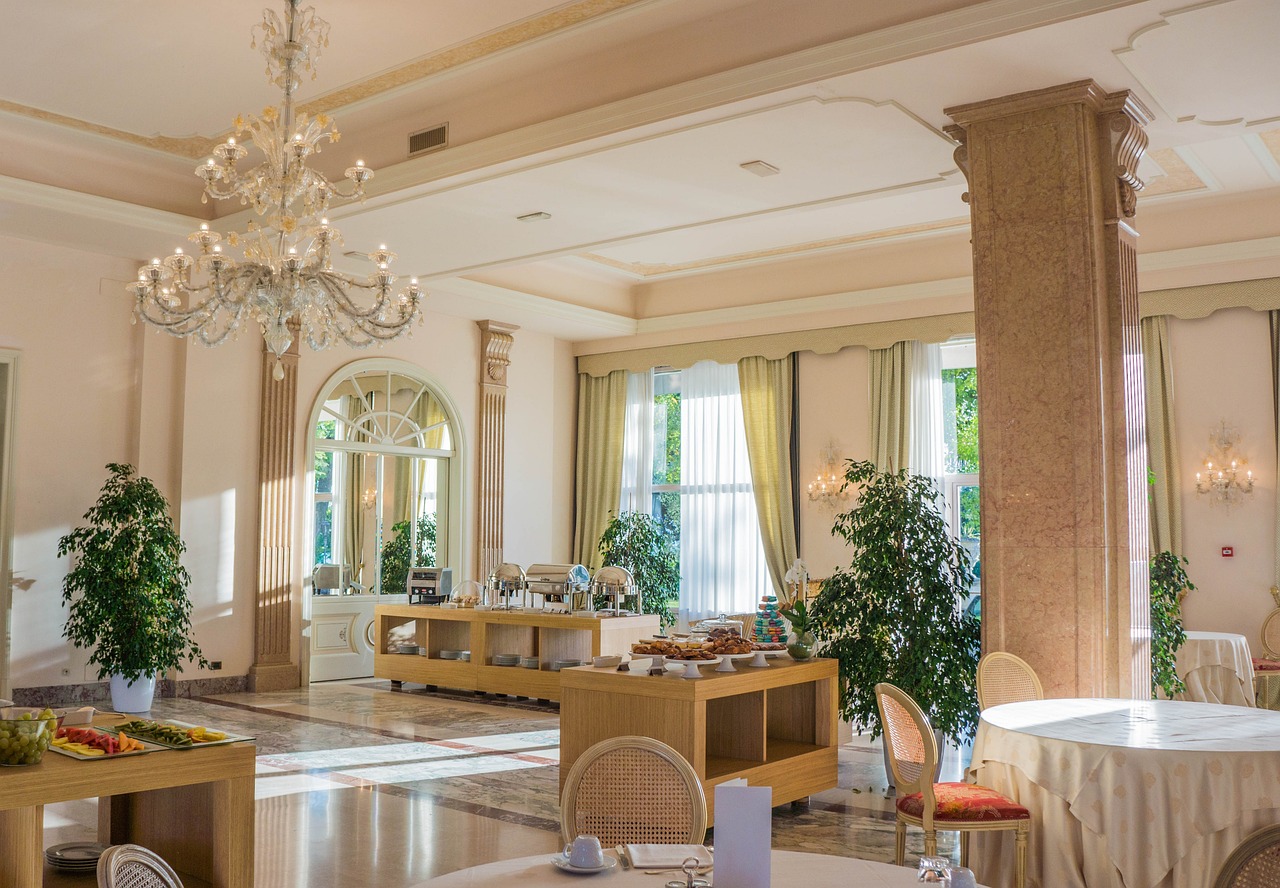 The Hospitality trade show, or HRC, is one of the biggest events in the hospitality industry, and it's not tough to see why. This show is an annual event where industry experts, manufacturers, and consumers come together to witness the latest and innovative products and services that are transforming the world of hospitality. From food, drink, and hotel supplies to kitchen gadgets and appliances, the HRC trade show showcases everything that is relevant in the hospitality world.
In this blog post, we'll be discussing the latest kitchen innovations that were unveiled at the HRC trade show, because the kitchen is the heart of every hospitality business. We'll be diving into the newest products and designs that were on display, and how they can enhance your hospitality business.
The rise of smart technology in the kitchen
Technology has come a long way in recent years, and it has also found its place in the kitchen. The HRC trade show was a testament to this trend, with numerous exciting gadgets that incorporated the latest in smart technology. The kitchen of the future is intuitive, more efficient, and can be controlled with the touch of an app on your smartphone. Smart ovens, smart faucets, and smart refrigerators were some of the most buzzed-about innovations at the event.
Smart kitchen gadgets offer innovative features like remote control from your mobile device, Wi-Fi connectivity, and touch screens. Smart refrigerators come with built-in cameras that allow you to keep an eye on your groceries from anywhere. They also feature voice-activated controls that respond to voice commands, such as, "Add milk to my shopping list." Smart ovens have a wide range of functions, like air frying and steaming, and have the capacity to cook a meal to perfection with minimal supervision.
New trends in kitchen design
It is not just about the technology anymore; the innovative and futuristic design is the new frontier of kitchen design. The trade show highlighted a few designs that will be dominating the industry in the coming years. Some of the most popular trends seen at the HRC show include minimalist kitchen design, using glass, metal, and concrete materials, and bold color schemes.
The minimalist design trend is inspired by the Scandinavian design aesthetic, with minimalism and functionality in mind. This trend is all about simplicity, which translates into clean lines, simple shapes, and a neutral color palette. Glass and metal will become the new traditional camouflages for kitchens, with innovative materials such as brass becoming prominent. Bold colors will also grace the kitchen space, transforming it into the focal point of an open-plan living space.
Eco-friendly appliances and gadgets
The HRC trade show also showcased innovations that cater to eco-conscious consumers and hospitality businesses. Manufacturers are now focusing on creating appliances and gadgets that use less electricity and water, are eco-friendly, and best of all are sustainable.
Eco-friendly kitchen appliances and gadgets include induction hobs, booster burners, and smart fridges that can detect whether or not items of food are reaching their use-by dates so that you can use them or freeze them as necessary. These appliances are designed to reduce energy consumption while encouraging waste reduction, which is a win-win for both consumers and the environment.
This year's trade show has highlighted that efficiency and functionality are at the forefront of designing eco-friendly gadgets and appliances, which will become even more in demand in the years to come. It is a clear indication that manufacturers and consumers are becoming conscious of their carbon footprint and its impact on the environment.
Modern food display and storage innovations
The HRC trade show showcased a host of food display and storage innovations that are redefining the rules of food service. From innovative refrigeration systems to advanced heating and cooling equipment, the event gave consumers an opportunity to get an up-close look at what the future could hold for food storage and display.
Cold storage technology was among the trends that captured the attention at the event. Innovations like advanced refrigeration and blast-freezing technology can greatly extend the shelf life of fresh fruits and vegetables while retaining nutritional value. Moreover, food display cases are becoming a popular way to increase sales and enhance customer experience with the use of sleek designs and lighting.
New storage systems that incorporate RFID technology have also been introduced in the market, which has improved the way kitchen staff orders, stores, and tracks inventory levels of supplies within a commercial kitchen. These systems help in minimizing food waste while increasing efficiency and also ensure the optimum freshness of perishable products.
The rise of sous vide cooking technology
Sous vide cooking has been around for decades, but the trend has only just started to pick up, and this technique was highlighted at the HRC trade show. Sous vide involves cooking food in a vacuum-sealed bag in a water bath with low-temperature settings, ensuring the food is perfectly cooked to the core.
The sous vide cooking technique offers greater convenience and consistency, which is essential in a commercial kitchen. Chefs can now easily prepare high-quality dishes with minimal effort, and the technique's ability to improve food safety and hygiene, whilst retaining the quality of cooked food, makes it an indispensable part of a modern-day kitchen.
Another advantage of sous vide is that the food can retain its shape and appearance, ensuring that the food looks enticing to the eye. Moreover, sous vide allows chefs to experiment with new flavors while keeping the food's texture and juice intact.
Conclusion
The HRC trade show proved to be an excellent platform for showcasing the latest kitchen innovations. The event highlighted how technology, design, and sustainability can be merged to create smart kitchen appliances, eco-friendly gadgets, and sleek kitchen designs, along with modern storage systems and food display methods.
Most importantly, these innovations serve the interests of both hospitality business owners and consumers alike. The latest advancements in kitchen technology and design have the power to improve food safety, increase efficiency, and drive restaurant success. These innovations are expected to further shape hospitality, thus enabling kitchen staff to produce high-quality dishes that are customized and safe for consumption. With the right kitchen gadgets and tools, you can create a kitchen that will take your hospitality business to new heights.
We welcome any suggestions or questions. You can email us or contact us using the contact page.
You can also connect with us on the following social networks:
Facebook
Twitter
LinkedIn
Instagram
About Organizer
EventsWOW.com is the foremost international leader catered to online B2B and B2C marketplace fervent in exhibitions worldwide to generate effective business leads and earning the integrity of billions of users who will access this website.