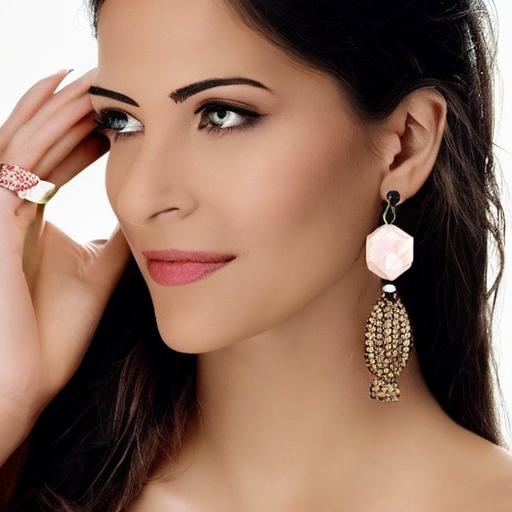 The jewellery industry is constantly evolving, and predicting trends and changes has become an essential part of the business. As one of the most competitive markets in the world, understanding consumer needs and preferences play a significant role in meeting consumer demand. To achieve this, jewellery trade shows are held annually to showcase the latest and upcoming trends in the industry.
This year saw some exciting trends emerge, and leading insiders have given us some predictions for the future of the jewellery industry.
Eco-Friendly and Sustainable Products
One of the most prominent trends observed in 2022 is the shift towards sustainability and eco-friendly products. In recent years, consumers have become increasingly aware of environmental issues, and the climate crisis has become a significant concern worldwide. This trend is now entering the jewellery industry as well, with many designers and brands focusing on sustainability and eco-friendliness.
The focus on eco-friendly and sustainable jewellery comes in different forms. For example, some designers are using recycled materials such as gold, silver, and gems. Others are using alternative, environmentally friendly materials such as wood, cork, and recycled plastics.
At trade shows, many leading brands showcased their eco-friendly jewellery designs, with a particular focus on using sustainable materials such as wood, pearls, and recycled metal. Some companies have taken it further and have begun using lab-grown diamonds which are considerably cheaper than mined diamonds and are considered more environmentally friendly.
Increased Emphasis on Online Sales
The rise of the internet has changed the face of retail shopping, and the jewellery industry is no different. With the ongoing pandemic, online sales have become a necessity, as customers prefer shopping for jewellery from the comfort of their homes. The jewellery industry has responded to this shift in consumer behaviour with a renewed focus on online sales.
Trade show insiders predict that online sales for jewellery will continue to grow, and companies that invest in online platforms and create convenient and secure platforms will benefit the most. Established brands have already started implementing robust online platforms to support their existing brick-and-mortar stores. Additionally, new online-only jewellery stores are emerging, focused predominantly on e-commerce.
Customization and Personalization
Consumers are increasingly seeking products that are unique and personalized, and this trend has been well-established in the jewellery industry. Custom pieces of jewellery are set to become more popular as the technology allows for greater personalization and a wider range of customization options.
Trade show insiders have noted that customers want personalized jewellery that tells their story or commemorates significant life events. As a result, many designers and brands have created customizable options, which allow customers to select their metal combinations and choose gemstones based on their preferred colours and cuts.
Use of Traditional Techniques
With the emergence of new technologies in the industry, it's reassuring to know that traditional techniques continue to remain popular with many jewellery designers. Techniques such as "hand fabrication" that involve handcrafting jewellery from raw materials, like gold and silver, and gemstones, have continued to hold a significant place in the industry.
Hand fabrication is not only a technique that has been used for centuries, but it also appeals to customers looking for unique and authentic jewellery pieces. This technique requires years of training, so jewellery makers are highly skilled and respected professionals. Insiders anticipate that this technique will remain popular for years to come because it creates durable and high-quality pieces while retaining the craft's essence.
Inclusivity and Diversity
A growing trend that has gained momentum in recent years is the emphasis on diversity and inclusivity in fashion and the jewellery industry. Consumers now demand to see brands represent diverse body types, skin tones, and cultures in their marketing and advertising campaigns.
Trade show insiders predict that focusing on diversity and representation will become even more crucial for jewellery brands looking to connect with diverse consumers. Brands that offer an inclusive range of sizes and body types, and promote models from various cultures will appeal to a wider customer base.
Conclusion
The jewellery industry is an ever-changing landscape, and insiders predict that 2023 will bring some exciting changes. From eco-friendly and sustainable products to online sales, personalization to traditional techniques, and inclusivity to diversity, the future of the industry looks bright, diverse, and unique.
It's essential for jewellery brands to remain current with current trends and seek out new ways to adapt to changing consumer preferences. Staying relevant requires investment in research, embracing new technologies, and keeping a finger on the pulse of current customer desires while staying true to traditional craftsmanship. Ultimately, success in the jewellery business will be determined by how brands can balance passion, creativity, and innovation with practicality and business acumen.
We welcome any suggestions or questions. You can email us or contact us using the contact page.
You can also connect with us on the following social networks:
Facebook
Twitter
LinkedIn
Instagram
About Organizer
EventsWOW.com is the foremost international leader catered to online B2B and B2C marketplace fervent in exhibitions worldwide to generate effective business leads and earning the integrity of billions of users who will access this website.