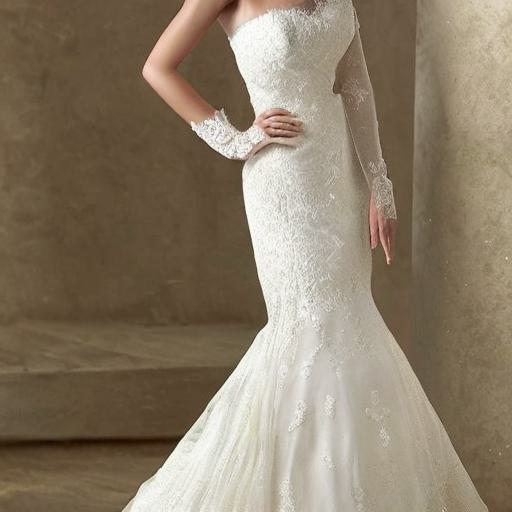 Wedding trade shows are an exciting platform for couples planning their big day, vendors looking to build their brand, and industry professionals seeking inspiration for the latest trends. These shows are all about networking, catching up on the hottest trends, and exploring the latest products and services. Every year, these events reveal emerging trends that can be incorporated into weddings to create a stunning experience for couples and their guests.
The notion that weddings are simply about gowns and tuxedos is passé, and the modern couple is looking for unique, customized experiences. The wedding industry has evolved significantly, and now, there are more innovative ideas than ever before that are focused on making weddings memorable and remarkable. In this post, we will explore some of the latest trends that stole the show at the latest wedding trade shows.
Sustainability
As couples become more environmentally conscious, there has been a surge in the demand for sustainable wedding products and services. Green weddings have been trending for years, but the latest wedding trade shows showcased a broader spectrum of eco-friendly products and services. From recycled paper invitations to locally grown flowers, vendors are making an effort to reduce their carbon footprint. Additionally, sustainability has infiltrated the food industry, where vendors are offering organic and locally sourced, farm-to-table catering options.
Non-traditional Vendors
Wedding vendors are no longer confined to the traditional offerings of photographers, caterers, and florists. The latest wedding trade shows featured non-traditional vendors such as food trucks, mobile bars, and cigar lounges. Couples can opt to rent a mobile bar for their reception, serving their favorite drinks in customized glasses. Food trucks offer guests late-night snacks, such as hot dogs or tacos. A cigar lounge can provide a unique experience for guests looking for an alternative to the dance floor.
Interactive Elements
Interactive elements have been on the rise in the wedding industry, and the latest trade shows showed just how innovative vendors have become. Couples are opting for unique and memorable experiences for their guests, and vendors are providing interactive elements that do just that. From photo booths that print out photos on the spot to virtual reality booths that transport guests to different worlds, there's no shortage of interactive elements to choose from.
One vendor at the latest wedding trade show showcased a dance floor that lit up when guests stepped on it, creating an exciting and unique dance experience. Another vendor showcased a cocktail-making station where guests could create their own signature cocktails, making the reception interactive from start to finish.
Personalization
Couples want their wedding to be a reflection of their personalities, and personalization has become integral to the modern wedding experience. The latest wedding trade shows revealed a significant emphasis on creative ways to personalize weddings. These included customized cocktails, monogrammed décor, and personalized favors. One wedding vendor featured personalized maps of the city on invitations, featuring the couple's favorite spots, from restaurants to landmarks. Personalization not only makes the wedding unique but also creates a lasting memory for guests.
Technology and Social Media
Incorporating technology and social media into weddings has become a trend that is here to stay. The latest wedding trade shows exposed how vendors are using technology in various ways to enhance the wedding experience.
One vendor showcased a photo booth that allowed guests to take a gif or boomerang and then post it directly to social media. Another vendor showcased an interactive photo-sharing platform that allowed guests to upload photos from the wedding so that the couple could have a real-time, behind-the-scenes look at their guests' experience.
Fashion and Accessories
The latest wedding trade shows highlighted some of the most innovative and fashionable wedding designs and accessories. Wedding gowns have become more contemporary and daring, with unique cuts, designs, and colors. Accessories, such as shoes, jewelry, and headpieces, have also taken a more modern turn, with bold and striking designs.
One vendor showcased oversized paper flower headpieces that transformed the modern bride into a fairy-tale princess. Another vendor featured dresses with detachable skirts, providing the bride with multiple looks for the ceremony and reception. Fashion and accessories have become an expression of personality in today's weddings.
Intimate Weddings
Another trend that has emerged in recent years is intimate weddings. The latest wedding trade shows revealed how vendors are catering to the needs of couples looking for a smaller, more intimate wedding experience. Venues, caterers, and other vendors are now offering packages for smaller weddings, which means couples can still have their dream wedding without the high cost associated with larger weddings.
Final Thoughts
Wedding trade shows have always been a source of inspiration for couples and vendors looking for the latest trends. The latest wedding trade shows showcased a range of innovative and exciting wedding trends that will take the industry by storm. From sustainable weddings to interactive experiences, technology inclusion, fashion and accessories, personalized elements, and intimate weddings, the options available for couples planning their big day are endless. The only limit is their imagination.
We welcome any suggestions or questions. You can email us or contact us using the contact page.
You can also connect with us on the following social networks:
Facebook
Twitter
LinkedIn
Instagram