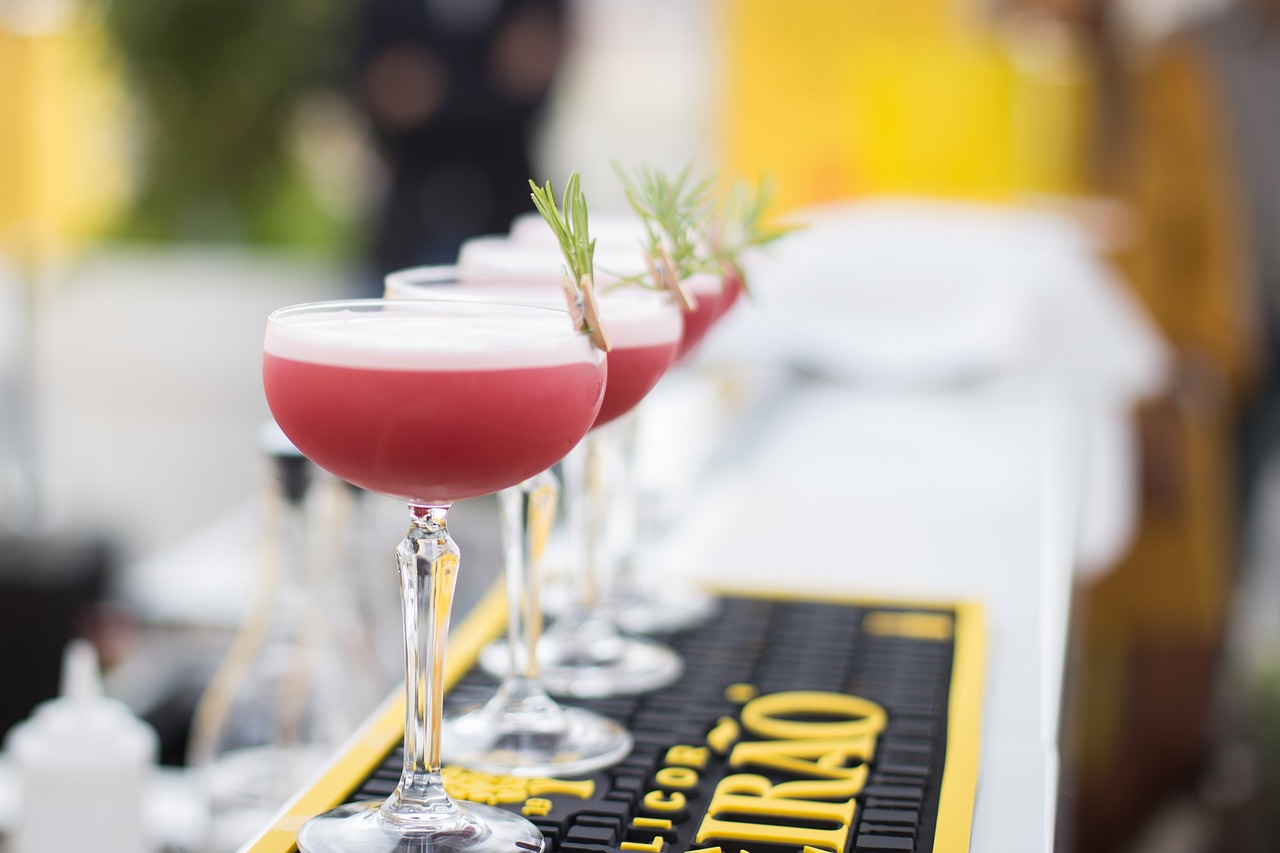 Food and beverage festivals are a delightful way to celebrate the diversity of global cuisines, showcasing unique and traditional culinary creations from every corner of the world. Foodies and travel enthusiasts alike will enjoy attending these one-of-a-kind events that highlight the gastronomic wonders our planet has to offer. In this comprehensive guide, we'll explore 20 of the most unique food and beverage festivals that are sure to entice your taste buds and enrich your culinary experiences.
1. La Tomatina – Buñol, Spain
La Tomatina is an annual festival held in the Valencian town of Buñol, Spain, where participants engage in a massive tomato fight. The event dates back to 1945 and has become a beloved tradition, attracting tens of thousands of visitors from around the world. The tomatoes used for the fight are overripe and not suitable for consumption, but the lively atmosphere and camaraderie among participants make this an unforgettable experience.
2. Oktoberfest – Munich, Germany
The world's largest beer festival, Oktoberfest, takes place in Munich, Germany, for 16 to 18 days, beginning in late September and ending on the first Sunday of October. Millions of visitors from around the globe gather to enjoy traditional German food, music, and, most importantly, beer served in one-liter steins. The event also features amusement rides, games, and a vibrant parade, making it a must-visit for anyone who appreciates good food, drink, and fun.
3. Pizzafest – Naples, Italy
Every September, the city of Naples, Italy, hosts Pizzafest, a celebration of the birthplace of pizza. Over ten days, pizzaiolos (pizza makers) from around the world showcase their skills in competitions, while visitors sample various pizza styles and attend workshops and demonstrations. The festival offers a unique opportunity to learn about the history of pizza and indulge in some of the finest pies on the planet.
4. Salon du Chocolat – Paris, France
Held annually in Paris, the Salon du Chocolat is the world's largest event dedicated to chocolate and cocoa. This five-day extravaganza features over 500 participants, including chocolate makers, pastry chefs, and cocoa experts from over 60 countries. Visitors can attend workshops, watch live cooking demonstrations, and sample an incredible array of chocolate products, making this a dream come true for chocoholics everywhere.
5. Cheese Rolling Festival – Gloucestershire, England
The annual Cheese Rolling Festival in Gloucestershire, England, dates back to the 1800s and involves participants chasing a large wheel of cheese down a steep hill. The first person to reach the bottom wins the cheese, while others compete for the glory and the laughs. The event draws a large crowd, and while it may sound bizarre, it is a beloved tradition that captures the essence of British eccentricity.
6. Maine Lobster Festival – Rockland, Maine, USA
The Maine Lobster Festival is a five-day event held in Rockland, Maine, that celebrates the state's iconic seafood. The festival features a lobster cook-off, a parade, live music, and, of course, plenty of fresh Maine lobster. Attendees can indulge in lobster rolls, lobster bisque, and even lobster ice cream while enjoying the coastal New England atmosphere.
7. Herring Festival – Hvide Sande, Denmark
Hvide Sande, a small fishing village on Denmark's west coast, hosts an annual Herring Festival each May. The event celebrates the start of the herring season, and visitors can enjoy freshly caught herring prepared in various traditional ways. The festival also features competitions, such as herring-eating contests and herring fishing challenges, along with live music and entertainment for the whole family.
8. Gilroy Garlic Festival – Gilroy, California, USA
The Gilroy Garlic Festival, held annually in Gilroy, California, is a three-day celebration of all things garlic. With garlicky dishes, cooking competitions, and live entertainment, this event attracts thousands of visitors each year. Don't miss the famous Gourmet Alley, where you can sample garlic-enhanced dishes such as garlic fries, garlic ice cream, and even garlic cocktails.
9. PoutineFest – Ottawa, Canada
PoutineFest is an annual celebration of Canada's beloved dish, poutine, which consists of french fries topped with cheese curds and smothered in gravy. Held in Ottawa, the festival features poutine vendors from across the country, offering creative and delicious variations of the classic dish. Enjoy live music and entertainment while indulging in the ultimate Canadian comfort food.
10. Songkran – Thailand
Songkran, the Thai New Year, is celebrated across Thailand with a massive water fight, symbolizing the washing away of sins and bad luck. While the water fight is the main attraction, food plays a significant role in the festivities. Traditional Thai dishes such as pad Thai, green curry, and mango sticky rice can be found at street stalls and restaurants, making it a great time to explore Thai cuisine.
11. Melbourne Food and Wine Festival – Melbourne, Australia
The Melbourne Food and Wine Festival is a world-class culinary event that showcases the best of Australian food and wine. The two-week festival features over 200 events, including cooking classes, wine tastings, and special dinners hosted by renowned chefs. With a focus on local and sustainable ingredients, this festival is a must-visit for food lovers and wine enthusiasts alike.
12. Battle of the Oranges – Ivrea, Italy
The Battle of the Oranges is a unique Italian festival held in the city of Ivrea, where participants engage in an epic orange-throwing battle. The event reenacts a historic uprising against tyranny and has become a symbol of freedom and rebellion. While the orange battle takes center stage, visitors can also enjoy traditional Italian food and wine during the three-day festivities.
13. Feria de la Tapa – Seville, Spain
Feria de la Tapa is an annual event held in Seville, Spain, that celebrates the art of tapas. The festival features dozens of bars and restaurants offering small plates of traditional Spanish dishes at discounted prices. Visitors can sample a wide variety of tapas while exploring the beautiful city of Seville and enjoying live flamenco performances.
14. International Alba White Truffle Fair – Alba, Italy
The International Alba White Truffle Fair, held annually in Alba, Italy, is a celebration of the highly prized and rare white truffle. The two-week event features truffle hunting demonstrations, truffle auctions, and a variety of truffle-infused dishes at local restaurants. Attendees can also enjoy wine tastings and cooking classes, making this an essential event for gourmands and truffle enthusiasts.
15. Sapporo Snow Festival – Sapporo, Japan
The Sapporo Snow Festival is a week-long event held in Sapporo, Japan, that features spectacular snow and ice sculptures. The festival also showcases delicious Japanese cuisine, with food stalls serving local specialties such as ramen, sushi, and tempura. Warm up with a steaming bowl of miso ramen or indulge in fresh seafood while admiring the incredible icy artistry.
16. Mardi Gras – New Orleans, Louisiana, USA
Mardi Gras, also known as Fat Tuesday, is a vibrant celebration held in New Orleans, Louisiana, that marks the final day before the Christian season of Lent. The city comes alive with parades, colorful costumes, and lively street parties. Food plays a significant role in the festivities, with traditional dishes such as gumbo, jambalaya, and king cake being enjoyed by locals and visitors alike.
17. Oyster Festival – Galway, Ireland
The Galway International Oyster and Seafood Festival, held annually in September, celebrates the native oyster season in Ireland. This three-day event features oyster shucking competitions, seafood cooking demonstrations, and a lively parade. Visitors can sample some of the finest oysters in the world while enjoying live music and traditional Irish entertainment.
18. St. Moritz Gourmet Festival – St. Moritz, Switzerland
The St. Moritz Gourmet Festival is a prestigious culinary event held each winter in the Swiss resort town of St. Moritz. Over the course of nine days, world-renowned chefs come together to create spectacular gourmet experiences at local hotels and restaurants. Attendees can indulge in exclusive dinners, wine tastings, and cooking classes, all set against the stunning backdrop of the Swiss Alps.
19. Dumpling Festival – Hong Kong
The Dumpling Festival, also known as the Dragon Boat Festival, is a traditional Chinese celebration held annually in Hong Kong. The event features dragon boat races and an abundance of delicious dumplings. Visitors can sample a wide variety of dumplings, including the traditional zongzi – glutinous rice wrapped in bamboo leaves and filled with various ingredients such as meat, beans, or nuts.
20. Food and Wine Classic – Aspen, Colorado, USA
The Food and Wine Classic, held each June in Aspen, Colorado, is a premier culinary event that showcases the finest food and drinks from around the world. The three-day festival features cooking demonstrations, wine seminars, and tastings led by celebrity chefs and renowned wine experts. With breathtaking mountain scenery and a focus on exceptional culinary experiences, this event is a must-visit for food and wine enthusiasts.
Conclusion
These 20 unique food and beverage events offer unforgettable culinary experiences that cater to a wide range of tastes and preferences. From the tomato-fueled chaos of La Tomatina to the refined elegance of the St. Moritz Gourmet Festival, there is something for every food lover to enjoy. So, pack your bags, bring your appetite, and embark on a global gastronomic adventure to discover the flavors and traditions that make each of these events so special.
We welcome any suggestions or questions. You can email us or contact us using the contact page.
You can also connect with us on the following social networks:
Facebook
Twitter
LinkedIn
Instagram