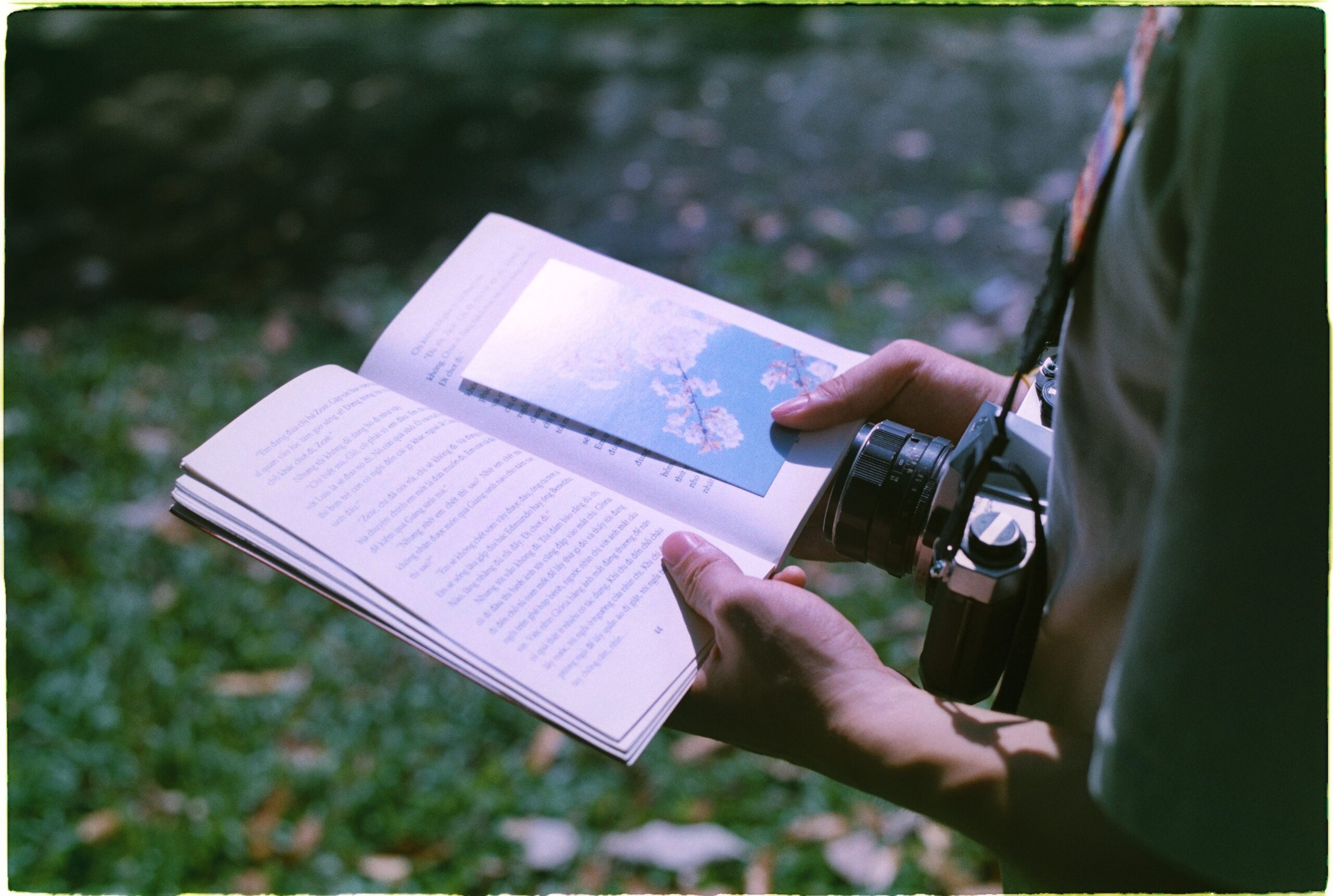 Istanbul, the city where continents collide, has been a hub of culture and history for centuries. This vibrancy, coupled with an enduring love for the written word, is perfectly encapsulated in the Istanbul Book Fair. This extraordinary event, a blend of tradition and innovation, is an unmissable experience for any literature enthusiast.
Why is the Istanbul Book Fair such a magnet for bibliophiles across the globe? You might ask. Let's unfold the story together, exploring the aspects that make this fair a cornerstone in the world of books and the melting pot of cultures it proudly represents.
A Dive into History
There's a saying, 'to know Istanbul is to know its history,' and the Istanbul Book Fair embodies this perfectly. An incredible number of historical books from various periods of world history are brought together under one roof. Each of these volumes offers you a chance to travel back in time and see the world from a different perspective.
The fair's Historical Literature section, for example, provides a goldmine for anyone interested in the Ottoman era, Byzantine period, or the ancient Silk Road. Here, you can find not just well-known historians' works but also hidden gems from emerging scholars. There's something thrilling about discovering a fresh perspective on a well-known historical event, or an account of a lesser-known event that shaped our world today.
Statistics from the Istanbul Book Fair 2022 indicate that historical literature was among the most sought-after genres, with a 15% increase in sales from the previous year. The increasing popularity of this genre shows the craving for understanding the past, possibly navigating the present and envisioning the future.
The Cultural Melting Pot
The Istanbul Book Fair is a true reflection of Istanbul's cultural diversity. It brings together publishers, authors, and readers from different countries, ethnicities, and backgrounds. As you wander the aisles, you can hear a myriad of languages spoken, a testament to the fair's global reach.
A visit to the fair is more than a shopping trip – it's a journey around the world. In the International Pavilion, you can find works translated from multiple languages, from the mesmerizing poetry of Rumi in its original Persian to cutting-edge Korean science fiction. You're not just buying a book; you're buying a piece of another culture, a slice of another person's perspective, another world's narrative.
According to data from the 2022 fair, attendees from more than 30 countries participated, making it a truly global event. This diversity adds a unique flavor to the fair and offers visitors an opportunity to engage with different cultures in a profoundly personal way.
Meeting Your Literary Heroes
At the Istanbul Book Fair, you're not just reading authors' works – you can meet them, too. Many writers, both renowned and upcoming, grace the fair with their presence. These face-to-face interactions add a personal touch to your reading experience, making the stories more resonant and the characters more alive.
The fair hosts a plethora of workshops, panels, and autograph sessions where authors share their inspiration, their writing process, and their views on contemporary issues. Imagine having a deep, meaningful conversation with the person behind your favorite book. It's an enriching experience that adds a whole new dimension to the way you appreciate literature.
In the previous edition, more than 800 authors were present, offering attendees a golden chance to get a closer look at the minds that create the stories we all love.
Inspiration for Aspiring Writers
For those who wish to transition from readers to writers, the Istanbul Book Fair is a goldmine of inspiration. You can attend workshops on writing techniques, storytelling, and character development led by industry experts. You can also join discussions about the publishing process, copyright issues, and current literary market trends.
There's nothing more motivating than being in a place brimming with creativity. Here, you can find both the inspiration to write and the practical knowledge to bring your ideas to life. By interacting with successful authors and publishers, you can gain insight into the world of literature from those who've made their mark in it.
The fair, in its 2022 edition, organized over 100 workshops, masterclasses, and seminars, covering a wide range of topics, from fantasy writing to historical research. This richness and diversity of programming are what make the Istanbul Book Fair a dream come true for aspiring writers.
A Haven for Children's Literature
One of the most heartwarming sights at the Istanbul Book Fair is seeing the eyes of young readers light up as they discover the joy of reading. The children's section of the fair is a vibrant, magical world filled with colorful illustrations, captivating storytelling sessions, and interactive workshops that spark creativity and imagination in young minds.
In this area, parents can introduce their children to classic fairy tales, mythical creatures, heroic adventures, and the thrill of uncovering a mystery. It is not just about the books, but the magical moments that unfold as parents and children read together, build stories and take their first steps into the fascinating world of literature.
The 2022 edition of the Istanbul Book Fair reported that children's literature constituted about 20% of the total book sales. This statistic shows the immense potential of the fair in cultivating a love for reading among the younger generation, proving that in the digital age, the charm of a printed book is far from lost.
Exploring Emerging Genres
The Istanbul Book Fair isn't only about celebrating known genres; it's also about exploring and promoting emerging ones. It's an excellent platform for authors and publishers to introduce new categories, such as cli-fi (climate fiction), cyberpunk, and narrative non-fiction, to readers.
The fair encourages innovation and diversity in literature by providing space for these emerging genres. In this way, it contributes to the evolution of literature itself, making it a dynamic and continually developing field.
The 2022 fair saw a 12% increase in sales of books from emerging genres. This interest highlights the growing curiosity among readers for novel ideas, fresh perspectives, and unexplored territories in the world of literature.
Supporting Local Authors and Publishers
While international books and authors often steal the limelight, the Istanbul Book Fair plays a crucial role in supporting local Turkish authors and publishers. The fair is a platform where they can showcase their works, reach a wider audience, and interact with their readers.
In an age where large publishing houses dominate the market, the fair provides a significant boost for local independent publishers. It brings together authors, publishers, and readers in a dynamic setting, fostering a vibrant literary community.
In the 2022 fair, local publishers accounted for approximately 65% of the participating publishing houses, underscoring the fair's role in promoting local literature. The success of these local publishers at the fair is a testament to the rich and diverse literary scene in Turkey.
Promoting Digital Literature
As we move further into the digital age, e-books and audiobooks have become an integral part of the literary landscape. The Istanbul Book Fair recognizes this trend and dedicates significant space to digital literature. Whether you're an e-book aficionado or an audiobook lover, there's something here for you.
The fair features stalls from e-book platforms, app developers, and digital publishers showcasing their latest offerings. There are also discussions and seminars on the impact of technology on literature, exploring themes such as the rise of digital storytelling and the future of the printed book.
At the 2022 Istanbul Book Fair, digital literature constituted about 10% of total sales, a figure that has seen steady growth over the years. This not only points towards a shifting trend in readers' preferences but also emphasizes the fair's adaptability in embracing these changes.
Opportunities for Networking
The Istanbul Book Fair isn't just a marketplace for books; it's a meeting place for people who love them. For industry professionals, it's an excellent networking opportunity. Authors can meet publishers, translators can connect with authors, and everyone gets to interact with the readers who breathe life into their work.
You can build contacts, discuss collaborations, and even pitch book ideas. For book bloggers, critics, and journalists, it's a chance to meet with peers, conduct interviews, and stay updated on industry trends.
During the 2022 fair, more than 50 business-to-business meetings were organized, facilitating fruitful interactions and fostering potential partnerships among participants. The networking aspect of the fair highlights its importance not just as a cultural event, but as a crucial part of the business of literature.
Celebrating the Joy of Reading
Above all, the Istanbul Book Fair is a celebration of the joy of reading. It's a place where books are the stars of the show, where every turn of the page reveals a new world, and where stories come to life before your eyes. Whether you're a casual reader or a fervent bibliophile, the fair is a haven for anyone who finds solace, joy, and meaning between the covers of a book.
As you leave the fair, with bags heavy with books and a heart full of stories, you'll carry with you memories of a unique literary journey. You'll leave with a deeper understanding of different cultures, a wider view of the world, and an enriched appreciation for the power of the written word.
---
There you have it – the Istanbul Book Fair in all its glory. An experience that is not merely about buying books but about celebrating the human spirit, diversity, culture, and the undying love for the written word. Whether you're a book lover, an aspiring author, a publishing professional, or simply a curious traveler, the Istanbul Book Fair holds an unforgettable experience for you. Immerse yourself in its magic, and let the story of Istanbul unfold before your eyes.
We welcome any suggestions or questions. You can email us or contact us using the contact page.
You can also connect with us on the following social networks:
Facebook
Twitter
LinkedIn
Instagram