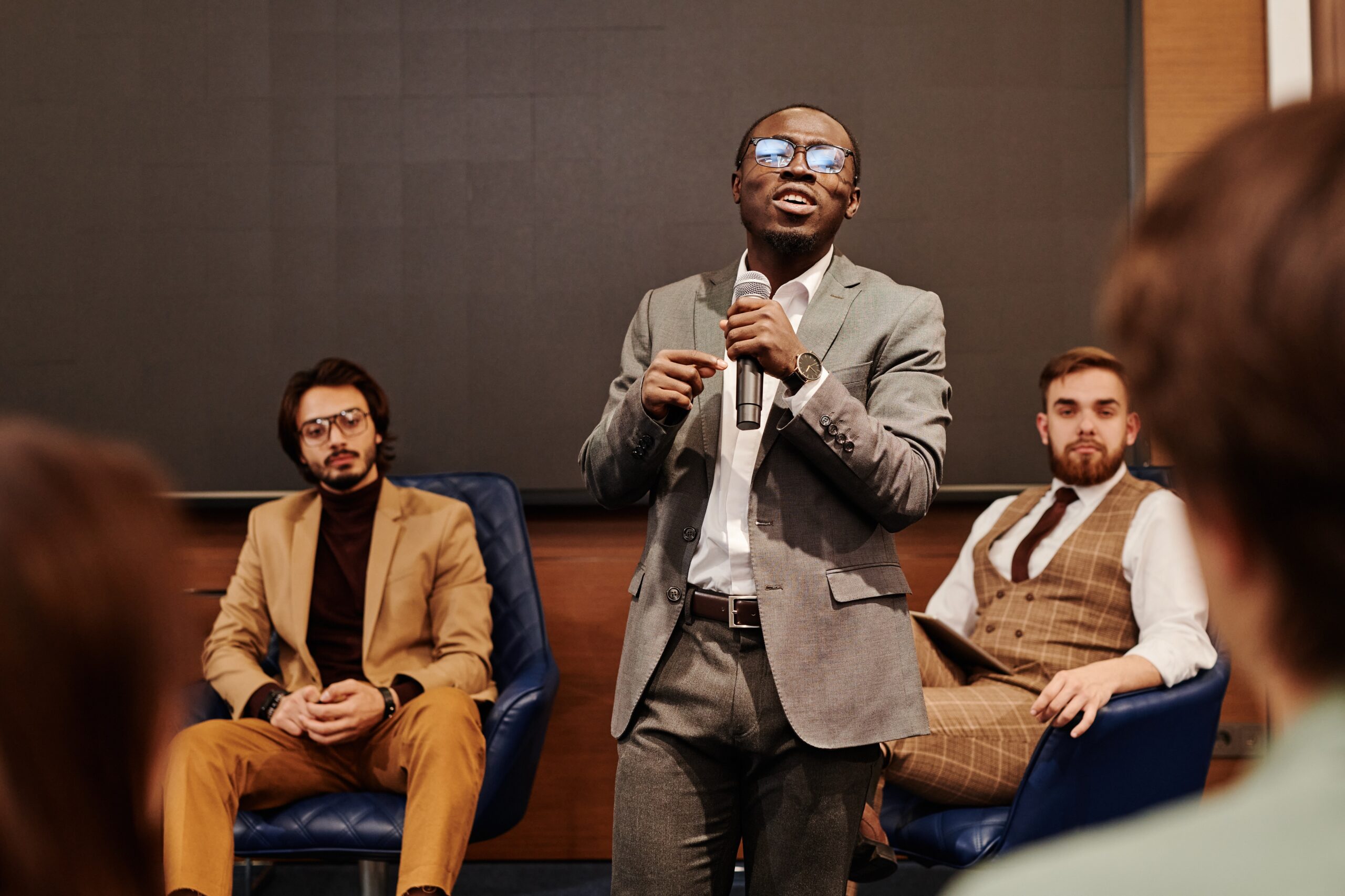 Greetings, dear readers! There's no denying that we live in a colorful world, a beautiful melting pot of cultures, traditions, and stories. Today, I invite you to embark on a fascinating journey with me to explore this rich cultural mosaic right here in the United States. As we traverse through this land, we'll celebrate diversity in its truest form, immersing ourselves in the joyous merriment of various multicultural events. For those who've long wanted to take a deep dive into "multicultural in America," this is your chance. So, buckle up, folks, and get ready to experience the vibrancy, the sounds, the tastes, and the togetherness that truly encapsulates the spirit of America.
Mardi Gras, New Orleans
Nothing embodies the spirit of multiculturalism in America quite like Mardi Gras, a jubilant event that takes place every year in New Orleans. As soon as you step into the city during Mardi Gras, you'll be swept up in a whirlwind of color, music, and dance.
Originating from French culture, Mardi Gras or 'Fat Tuesday' has evolved into a grand event encompassing influences from various other cultures. From colorful floats representing different themes to the loud and lively music genres such as jazz, hip-hop, and R&B, Mardi Gras showcases the melting pot that is New Orleans.
The event, which attracts an average of 1.4 million visitors each year, is not only a testament to the city's rich cultural heritage but also a significant contributor to its economy. And for you, dear reader, Mardi Gras offers a unique opportunity to experience and embrace diversity. Whether it's joining the parade, dancing to the rhythmic beats, or simply watching the festivities unfold with a traditional king cake in hand, Mardi Gras is a spectacle you'll never forget.
Chinese New Year, San Francisco
Another prime example of multiculturalism in America is the grand Chinese New Year celebration in San Francisco. Home to one of the oldest and largest Chinese communities outside Asia, San Francisco's Chinatown becomes a vibrant spectacle during the Lunar New Year.
At the heart of this celebration is the Chinese New Year Parade, an enchanting spectacle featuring intricate floats, marching bands, traditional lion dances, and the 288-foot Golden Dragon. The event, attracting over three million spectators worldwide, is a fantastic way to witness Chinese culture and tradition in full display.
San Francisco's Chinese New Year celebration offers a chance not just for cultural appreciation but also for active participation. Engaging in traditional practices like red envelope giving or sampling authentic Chinese cuisine during the festival can be a genuinely enriching experience.
Caribbean Carnival, Miami
Next, let's head to sunny Miami, where the vibrant Caribbean Carnival takes place. It is a colorful extravaganza celebrating Caribbean culture with flamboyant costumes, calypso music, and delightful Caribbean cuisine.
This multicultural event showcases the cultural heritage of the Caribbean diaspora in Miami, creating a sense of unity and community spirit. Over 50,000 attendees gather every year to revel in the joyous parade and the energetic music festival.
Taking part in the Miami Caribbean Carnival lets you immerse yourself in a different culture. The vibrant costumes, lively music, and tantalizing aroma of Caribbean food all contribute to a festive ambiance that's impossible to resist. It's a celebration of life, love, and cultural heritage that never fails to uplift the spirit.
Oktoberfest, Cincinnati
For lovers of German culture (and beer), Cincinnati's Oktoberfest is a must-visit event. Known as Oktoberfest Zinzinnati, this festival is the largest Oktoberfest celebration in the United States and the second-largest in the world, attracting an estimated 500,000 visitors each year.
The event is filled with authentic German music, Bavarian dance performances, traditional foods like bratwurst and pretzels, and, of course, a wide variety of German beers. It's a perfect opportunity for you to experience a piece of German culture right in the heart of America.
Oktoberfest Zinzinnati also hosts the popular 'Running of the Wieners,' a dachshund race that's a crowd-pleaser. The fun-filled atmosphere and the cultural experience make this event a unique blend of cultural celebration and community bonding.
Festival of Nations, Minnesota
In the heart of America's midwest, the Festival of Nations in Minnesota is a multicultural event like no other. As the name implies, this festival is a spectacular celebration of world cultures that paints a vivid picture of "multicultural in America." Since its inception in 1932, it has been a meeting ground for diverse communities, bringing together people from all walks of life to share, learn, and revel in the richness of global cultures.
With over 90 ethnic groups participating, this four-day event features cultural exhibits, folk art demonstrations, and a bazaar selling international goods. The most enticing attraction, however, is the traditional performances and the 'World Cafe' offering ethnic food from around the globe.
Visiting the Festival of Nations gives you a passport to the world without ever leaving the United States. It serves as a vibrant testament to the diverse cultural landscape of America and how it continually enriches our lives.
Aloha Festival, Hawaii
A journey through multicultural America would not be complete without experiencing the native Hawaiian culture. The Aloha Festival in Hawaii is an annual series of free cultural celebrations observed in the Aloha State. It's an event that encapsulates the essence of Hawaii's unique heritage and diversity.
A typical Aloha Festival features a royal court procession, hula shows, traditional Hawaiian music performances, and the crafting of lei garlands. What's more, it's a golden opportunity for you to taste traditional Hawaiian cuisine and learn about the state's rich history.
As you immerse yourself in the Aloha Festival, you become part of a tradition that strives to preserve the unique island culture. So, don't just watch, participate. Dance the hula, craft a lei, and embrace the aloha spirit!
Greek Festival, Houston
Bringing the flavors and flair of Mediterranean culture to Texas, the Original Greek Festival in Houston is a fantastic embodiment of "multicultural in America." This four-day event, which has been a part of Houston's cultural scene for over 50 years, showcases the vibrant Greek culture through traditional music, dance, and, of course, an array of delicious Greek cuisine.
From indulging in delectable Greek dishes like gyros and baklava to watching lively Greek folk dances, the Greek Festival offers a multitude of ways to experience the Hellenic culture. You might even learn a few Greek words along the way!
Joining the Greek Festival is akin to taking a mini-trip to Greece, minus the jet lag. It's an experience that will leave you with a better understanding of Greek culture and possibly a new-found love for Mediterranean food.
Diwali Festival of Lights, Times Square, New York
Every autumn, Times Square in New York City bursts into a vibrant display of colors, music, and dance to celebrate Diwali, the Indian Festival of Lights. This event, which symbolizes the triumph of light over darkness and good over evil, offers a wonderful glimpse into the richness and vibrancy of Indian culture.
The celebration features traditional Indian music and dance performances, an Indian bazaar, food stalls serving delicious Indian cuisine, and the awe-inspiring diya lighting ceremony. The festivities are crowned by a stunning display of fireworks that light up the New York skyline, encapsulating the essence of Diwali.
Immersing yourself in the Diwali Festival allows you to experience the warmth and color of Indian culture. From swaying to the beats of Bollywood music to savoring the flavors of Indian cuisine, every moment is a celebration of life and cultural diversity.
Cinco de Mayo, Los Angeles
Cinco de Mayo is a day that commemorates the Mexican Army's victory over the French at the Battle of Puebla in 1862. This day is celebrated with much fanfare in various parts of the United States, particularly in Los Angeles, which hosts one of the largest Cinco de Mayo events.
The festival in Los Angeles is a fantastic blend of cultural performances, music concerts, and Mexican culinary delights. Traditional Mariachi music fills the air as dancers clad in vibrant attire put on a splendid show for the attendees.
By participating in the Cinco de Mayo celebrations, you'll be enveloped in Mexican culture and tradition. It's an opportunity to savor authentic Mexican cuisine, enjoy live music and dance, and understand the historical significance of the day.
Persian New Year (Nowruz), Los Angeles
Our final stop in this exploration of "multicultural in America" is the celebration of Nowruz, the Persian New Year, in Los Angeles. Marking the arrival of spring, Nowruz is celebrated with great enthusiasm by the Iranian community in LA, making it one of the most vibrant multicultural events in the city.
The celebrations involve traditional Persian music and dance, a display of 'Haft Seen' (a traditional Nowruz table setting), and a variety of Persian culinary delights. It's an event that radiates joy, renewal and a deep sense of cultural pride.
Experiencing Nowruz enables you to delve into Persian culture and traditions. From understanding the symbolism behind the 'Haft Seen' to tasting Persian delicacies, it's a culturally enriching experience that encapsulates the essence of Nowruz – rebirth and renewal.
---
From Mardi Gras to Nowruz, these multicultural events are true reflections of America's cultural diversity. Each one offers a unique experience, allowing you to immerse yourself in different cultures without leaving the country. As we conclude our journey, remember that embracing diversity enriches our lives, broadens our understanding, and brings us closer as a community. So, go ahead, explore these events, and let's celebrate the multicultural spirit of America together!
We welcome any suggestions or questions. You can email us or contact us using the contact page.
You can also connect with us on the following social networks:
Facebook
Twitter
LinkedIn
Instagram