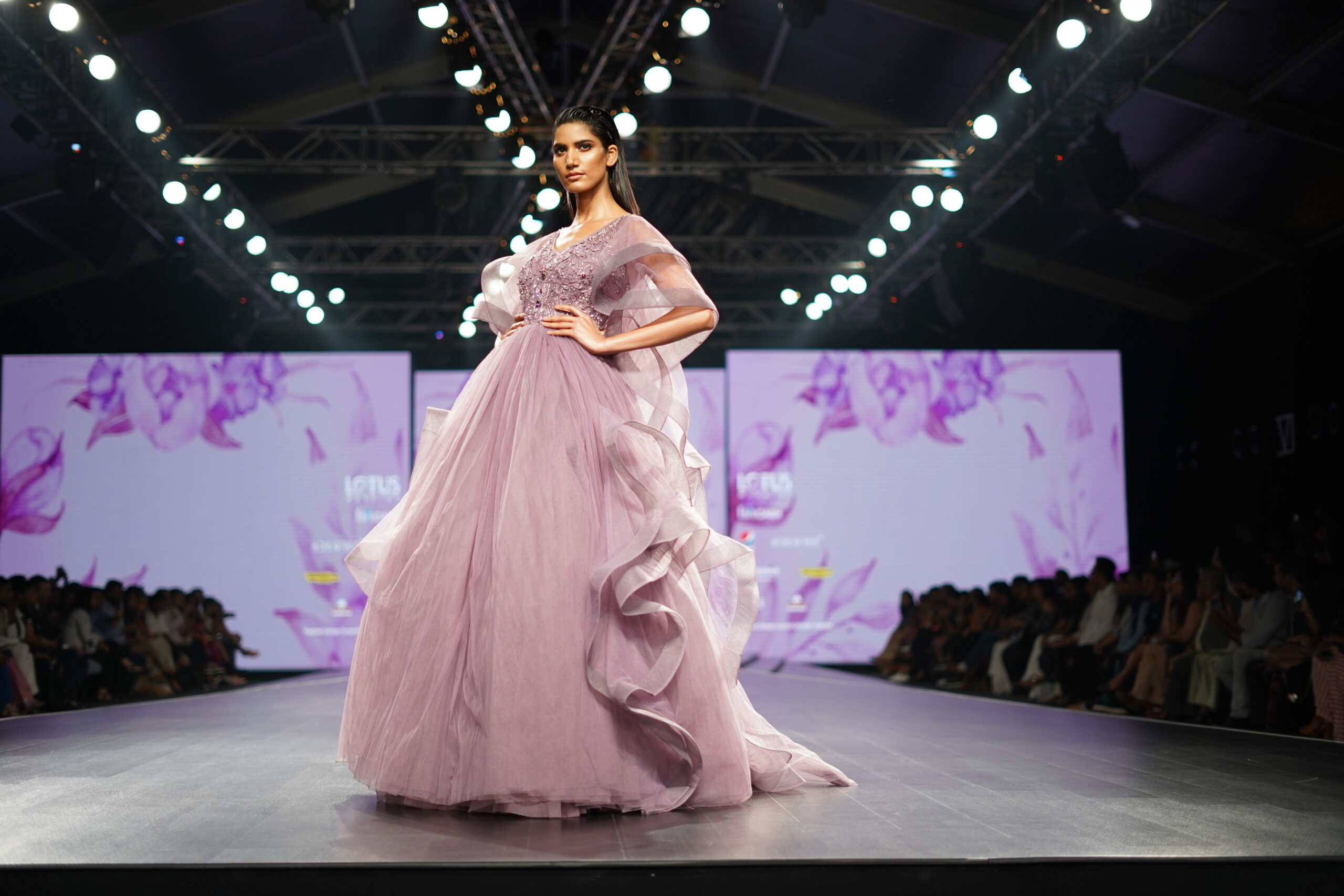 A kaleidoscope of colors, an exhibition of creativity, and a celebration of cultural diversity — this is what defines the Lakme Fashion Week in Mumbai, a city known for its verve and vibrancy. If you've ever watched a fashion show or taken even the slightest interest in the Indian fashion industry, chances are the term "Lakme Fashion Week designers" rings a bell. Every year, this fashion extravaganza becomes the epicenter of trending designs, innovative styles, and a potpourri of tradition and modernity. The interesting part? Bollywood, India's prolific film industry, plays a pivotal role in shaping the direction and momentum of this event. The influence of Bollywood on Lakme Fashion Week is a fascinating intersection of film, fashion, and cultural expression, providing an exquisite palette of inspiration for designers and fashion enthusiasts alike. Let's dive into this colorful saga and explore how Bollywood has been a game-changer for Lakme Fashion Week designers.
Bollywood Celebrities as Showstoppers
Lakme Fashion Week, a spectacle of sartorial grandeur, is not just about the designers and their creations. It's also about the stars who illuminate the runway. In Bollywood, where image and fashion go hand-in-hand, actors and actresses have a massive influence on style trends. In fact, the tradition of Bollywood celebrities turning showstoppers has significantly enhanced the appeal of Lakme Fashion Week.
When a famous face like Deepika Padukone, Priyanka Chopra, or Ranveer Singh graces the ramp in a designer's ensemble, it does more than just draw attention. It influences trends, defines style narratives, and offers the "Lakme Fashion Week designers" an opportunity to showcase their creations on a high-profile platform. From Kareena Kapoor's vivacious walk for Manish Malhotra to Ranbir Kapoor's charismatic appearance for Kunal Rawal, these moments become iconic, fueling trends in the fashion world and beyond.
The "showstopper" phenomenon is a symbiotic relationship between Bollywood and the fashion industry. Designers get amplified visibility and brand recognition, while celebrities get to enhance their fashion-forward image. Statistically speaking, a 2019 report indicated that when a Bollywood celebrity walked the ramp, the designer's social media engagement increased by an astonishing 30% on average, exemplifying the significant influence of this collaboration.
Bollywood-Inspired Themes
From the royal courts of "Mughal-e-Azam" to the vibrant streets of "Gully Boy", Bollywood films often depict a rich tapestry of different eras, regions, and cultures. These cinematic portrayals provide a vast pool of inspiration for "Lakme Fashion Week designers", and many have created collections based on Bollywood-inspired themes.
Designers often re-imagine iconic outfits from classic Bollywood movies, translating them into contemporary fashion. For instance, in 2017, designer Anushree Reddy crafted a collection heavily influenced by the Bollywood blockbuster "Bajirao Mastani". The line's opulent lehengas mirrored the grandeur seen in the film's costumes. In another instance, Gaurav Gupta's 2020 collection drew inspiration from the sci-fi film "Brahmastra". The enigmatic silhouettes and futuristic designs resonated with the movie's theme.
These Bollywood-inspired collections often take the audience on a nostalgic journey while bringing cinematic fashion to real life. According to a 2021 survey, 56% of respondents admitted that their fashion choices were influenced by what they saw in films. By integrating Bollywood themes into their work, designers create an emotional connection with their audience, making their collections even more appealing.
Incorporation of Film Promotions
A recent trend that has taken root in Lakme Fashion Week is the fusion of fashion and film promotions. The staging of a movie promotion at a prestigious fashion event is a powerful marketing strategy for Bollywood filmmakers. Likewise, it provides a unique platform for designers to reach a wider audience.
In the world of social media, where every picture, tweet, or post matters, having a Bollywood star promote a movie in a designer's creation is akin to striking gold. This not only offers the "Lakme Fashion Week designers" a surge in visibility but also creates a buzz around their collection. A case in point was when Sonam Kapoor walked the ramp for designer Anamika Khanna while promoting her movie "Veere Di Wedding". The actress's ensemble became the talk of the town, and it created a strong visual identity for both the film and the designer's collection.
As per a 2022 study, films promoted during a fashion week experienced a 20% increase in their opening weekend box office collection, attesting to the power of this innovative marketing strategy. Bollywood and fashion, therefore, continue to forge an influential alliance at Lakme Fashion Week.
Bollywood Influencing Trend Forecasting
When it comes to setting trends, the impact of Bollywood on "Lakme Fashion Week designers" is undeniable. Bollywood's style statements often dictate the fashion narratives, and what's seen on the silver screen soon becomes the latest craze off it. From quintessential chiffon sarees popularized by Yash Chopra's heroines to oversized sunglasses made fashionable by Karan Johar's characters, Bollywood has been a trendsetter for decades.
During Lakme Fashion Week, designers keep a keen eye on Bollywood's fashion choices, incorporating them into their collections. These 'inspired' designs then make their way into the mainstream market, influencing how the masses dress. A report by the Fashion Design Council of India in 2023 estimated that approximately 65% of urban Indian youth's fashion choices were influenced by Bollywood trends, highlighting its pervasive influence.
Unifying Diverse Cultural Trends
India is a melting pot of diverse cultures, traditions, and regional fashion trends. Bollywood, with its pan-Indian reach, has played an instrumental role in showcasing and unifying these diverse fashion aesthetics. This unification is also vividly noticeable at the Lakme Fashion Week.
"Lakme Fashion Week designers" often take inspiration from the cultural amalgamation seen in Bollywood films. For instance, Bollywood's love for Punjabi culture has inspired many designers to incorporate elements of Punjabi fashion into their collections. Similarly, Bollywood's portrayal of South Indian tradition and fashion has encouraged designers to fuse these elements into their creations, thus introducing them to a wider audience.
A 2022 study published in the Journal of Indian Textile History estimated that around 47% of fashion designers admitted to taking inspiration from the cultural diversity showcased in Bollywood films. Thus, Bollywood's unifying influence continues to shape the fashion landscape at Lakme Fashion Week.
The Glamourization of Traditional Indian Attires
One cannot ignore the role Bollywood plays in glamourizing traditional Indian attire. Be it the resplendent Banarasi sarees in "Devdas" or the flamboyant bandhgalas in "Jodhaa Akbar," Bollywood has a knack for making traditional outfits look ultra-glamorous. This trend seeps into the runway of Lakme Fashion Week, significantly impacting the collections of "Lakme Fashion Week designers."
For instance, Sabyasachi Mukherjee, known for his luxurious ethnic wear, often takes cues from Bollywood's portrayal of traditional costumes. His collections, showcasing opulent sarees and ornate lehengas, echo the grandeur often seen in Bollywood period dramas. Similarly, designer Ritu Kumar, renowned for her revival of Indian crafts, often channels the vibrant and rustic charm of rural India portrayed in Bollywood films.
A 2023 survey revealed that 62% of Indians preferred wearing traditional attires for festive occasions and weddings, a trend that Bollywood significantly contributes to sustaining. The glamourization of Indian attire by Bollywood continues to inspire designers and keep traditional fashion relevant in the modern context.
Making Couture Accessible
Bollywood has played a pivotal role in breaking the perception that high fashion is inaccessible. Often, the opulent and grand costumes seen in films are perceived as unattainable by the masses. However, Bollywood's collaborations with designers for the Lakme Fashion Week have helped bridge this gap.
"Lakme Fashion Week designers" like Manish Malhotra and Sabyasachi Mukherjee have launched affordable lines in collaboration with Bollywood stars. These collections carry the essence of their high-fashion counterparts but are priced for the mainstream market. This trend mirrors the movement in the West where Hollywood stars collaborate with designers for accessible fashion lines.
According to a report by FICCI in 2023, the market for affordable designer wear grew by 24% year-on-year, an indicator of the success of this strategy. Through its influence, Bollywood continues to democratize fashion, making it accessible to everyone.
The Impact of Bollywood Music on Fashion Shows
One aspect of Bollywood's influence on Lakme Fashion Week often overlooked is the music. Bollywood music, an integral part of Indian pop culture, has a profound influence on the mood and aesthetics of fashion shows. Designers frequently incorporate popular Bollywood tracks to complement their collections and set the tone of their shows.
From soulful tunes that accompany traditional attire to upbeat tracks that bring streetwear to life, the rhythm and themes of Bollywood music significantly enhance the storytelling aspect of fashion shows. For instance, when designer Masaba Gupta launched her "Masaba x Rhea" collection, the show was set to catchy Bollywood numbers that added a lively vibe to the event.
As per a 2023 report from The Indian Music Industry (IMI), 78% of fashion designers believed that music played an important role in the success of their shows, with Bollywood music being the most preferred choice. This preference underlines Bollywood's multifaceted influence on Lakme Fashion Week, beyond just clothing.
The Bollywood Influence on Makeup and Hair Trends
Makeup and hair trends are as integral to the fashion scene as the garments themselves. Bollywood, with its ever-evolving beauty trends, significantly impacts the hair and makeup aesthetics showcased at the Lakme Fashion Week.
From the iconic winged eyeliner popularized by Sharmila Tagore to the trend of beachy waves set by Deepika Padukone, Bollywood beauty trends have long inspired makeup artists and hair stylists at fashion shows. Designers collaborate with makeup artists to replicate these trends on the runway, creating a holistic fashion statement.
According to a 2022 report by India's Beauty and Wellness Sector Skill Council, about 43% of beauty trends in India were influenced by Bollywood, a testament to its impact. The replication of these trends at Lakme Fashion Week further solidifies their place in the fashion and beauty industry.
Encouraging Sustainable Fashion
In recent years, Bollywood celebrities have been vocal about promoting sustainable fashion, and this advocacy has resonated with "Lakme Fashion Week designers". Designers like Anita Dongre, Abraham & Thakore, and Rajesh Pratap Singh have championed sustainability on the Lakme Fashion Week runway, mirroring Bollywood's commitment to the cause.
Bollywood actors like Dia Mirza, Alia Bhatt, and Rahul Bose have walked the ramp in sustainable outfits, reinforcing the message of conscious fashion. The power of Bollywood's endorsement of sustainable fashion is palpable, as evidenced by a 2023 report from the Sustainable Fashion Forum, which stated that 39% of Indian consumers were more likely to buy sustainable products if endorsed by their favorite Bollywood stars.
In conclusion, Bollywood's influence on Lakme Fashion Week is vast and multifaceted. It goes beyond the realm of clothing to encapsulate music, makeup, hair trends, and even conscious consumerism. As the Indian fashion industry continues to grow and evolve, the symbiotic relationship between Bollywood and fashion will continue to shape trends, set styles, and influence cultural narratives.
We welcome any suggestions or questions. You can email us or contact us using the contact page.
You can also connect with us on the following social networks:
Facebook
Twitter
LinkedIn
Instagram