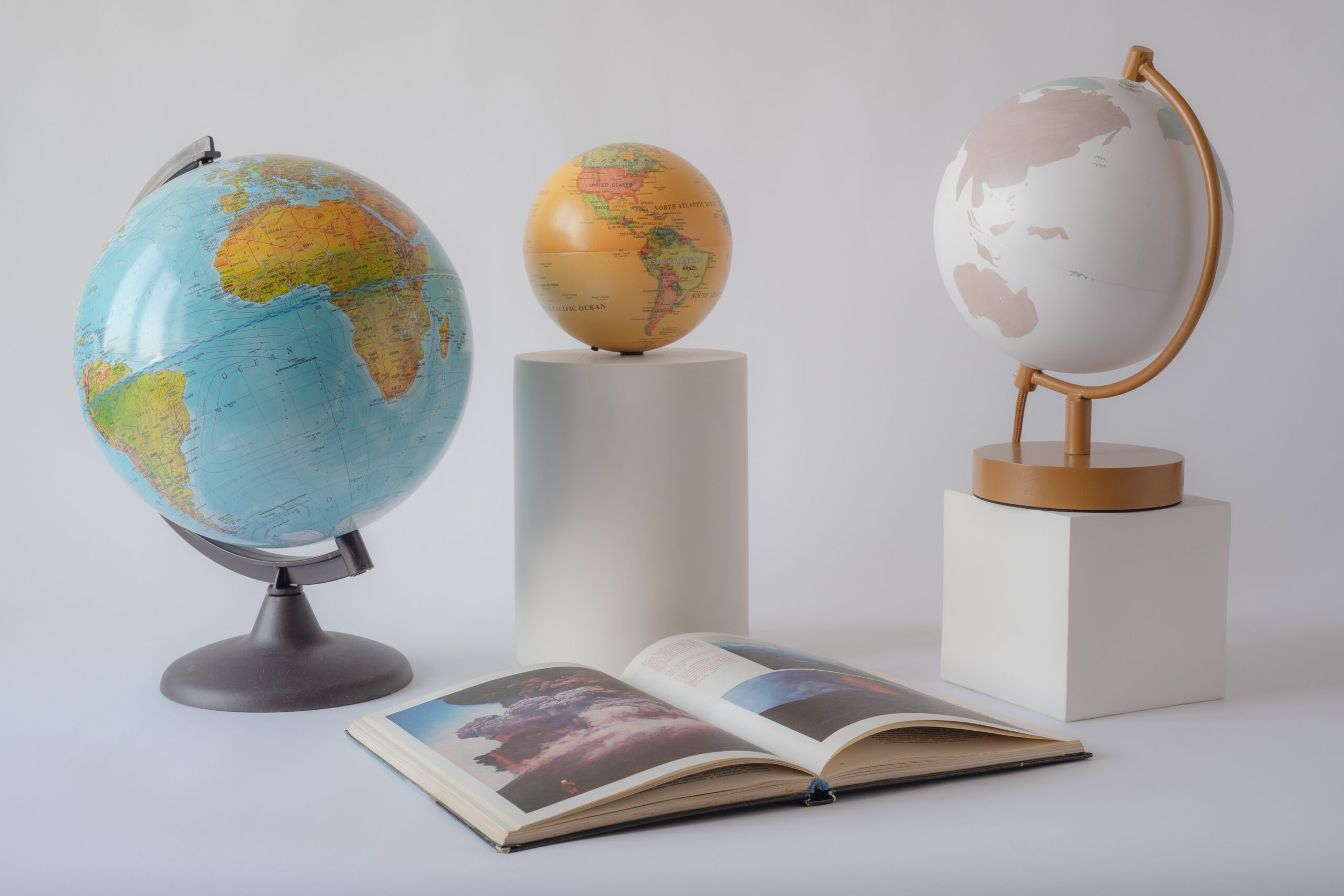 Hello, fellow bibliophiles and literary explorers! Are you seeking the thrill of a new adventure? Do you long for the scent of old parchment, the rustle of flipping pages, or the murmur of fellow book lovers as they discover new worlds through words? Today, I'm here to share something that can satiate all those desires. Together, we'll explore the realms of underrated world book fairs that are surely going to excite your senses and add thrilling experiences to your life's novel!
Before we dive into our journey, let's grasp the essence of our focus today: Underrated World Book Fairs. These are fairs that, despite offering tremendous value, are overlooked in the mainstream media, perhaps overshadowed by giants like the Frankfurt Book Fair or the London Book Fair. But remember, each book fair has its own unique charm and story to tell, which is exactly what makes them worthwhile. Now, let's explore these hidden gems that truly deserve a spot on your literary bucket list.
Beijing International Book Fair, China
Did you know that China is the world's largest publisher of books by volume? With an annual output of about 440,000 titles, it's no surprise that the Beijing International Book Fair (BIBF) is a bustling hub of literary activity. Yet, it often remains under the radar for many global visitors.
The BIBF, held every August, is an expansive showcase of China's literary culture. It bridges the East and the West, allowing us to delve deep into Chinese literature while simultaneously exploring a vast array of global publications. What's intriguing about this fair is its commitment to themes each year, like "Children's Books" or "Sci-fi", enabling you to immerse in a specific genre.
For visitors, it's not just about discovering new books; it's about experiencing the evolution of the literary world, getting insights into publishing trends, and understanding how the industry adapts to societal changes.
For exhibitors, the BIBF serves as a gateway to the lucrative Chinese market, providing a platform for forging partnerships and collaborations. The fair, with over 2,600 exhibitors from 95 countries, recorded a footfall of 300,000 visitors in 2022. That's ample opportunity for exposure and growth, don't you think?
Havana International Book Fair, Cuba
Who would've thought that the heart of the Caribbean island nation of Cuba pumps with a rich literary rhythm? The Havana International Book Fair, an annual event held every February, has a history dating back to 1982. Despite its vibrant culture and the unique blend of books it offers, it's often overlooked.
This fair, set against the backdrop of the historical Fortaleza de San Carlos de la Cabaña, is a book lover's paradise. It's not just the thousands of books that make it exciting; it's the environment of intellectual conversation, poetry readings, children's activities, and even music that make the experience truly Cuban.
The Havana Book Fair offers visitors a chance to explore an array of Cuban books that may be hard to find elsewhere, providing a peek into Cuban literature and culture. It's an ideal event for readers interested in Spanish language books and the Latin American literary scene.
For exhibitors, this event offers an opportunity to engage with a crowd that holds a deep appreciation for literature and art. The 2022 event attracted over 600,000 visitors, making it an ideal platform for gaining recognition and exploring collaborations in this part of the world.
Tirana International Book Fair, Albania
Our next stop is in the heart of Albania, Tirana. The Tirana International Book Fair may not be as renowned as some European counterparts, but it certainly deserves a spot in our list of underrated world book fairs.
Held annually in November, this fair gives you an intimate encounter with Albanian literature, a vast array of international books, and a host of publishers. It's a bustling literary fiesta offering various panel discussions, book presentations, and literary awards, creating an enriching environment for visitors.
For exhibitors, participating in the Tirana Book Fair is a fantastic way to tap into the Balkan book market. With over 170 publishers from 20 countries participating in 2022, the fair is steadily gaining momentum and attracting an enthusiastic crowd, making it an opportunity worth considering.
Guadalajara International Book Fair, Mexico
Next, we journey to Mexico. The Guadalajara International Book Fair, also known as FIL, is the second-largest book fair globally, but it often doesn't receive the global attention it deserves.
Held every year in late November and early December, FIL is a nine-day-long celebration of literature and culture. From a host of international books to a rich representation of Mexican literature, this fair offers a vivid palette for every reader. What sets FIL apart is its guest of honor tradition, where a different country is invited each year to showcase its literature and culture.
For visitors, it's a chance to engage in an immersive experience filled with book presentations, author signings, concerts, art shows, and culinary events. Isn't that an exciting blend?
For exhibitors, FIL is a unique opportunity to engage with a diverse audience, considering it welcomed more than 800,000 visitors in 2022. With its dedication to promoting reading and books, this fair is definitely a promising venue for expansion and growth.
Istanbul International Book Fair, Turkey
The Istanbul International Book Fair, held in November, is another lesser-known treasure. This fair, much like the city of Istanbul itself, stands as a crossroads of cultures, offering a variety of Eastern and Western literature.
Here, you can lose yourself in a labyrinth of books ranging from Turkish literature to a vast selection of international titles. The fair also hosts a number of events, including panels, poetry readings, and author meetings, making it an enriching experience for every visitor.
For exhibitors, the Istanbul Book Fair offers a unique position in the Eurasian market. With over 800 exhibitors from 40 countries and a footfall of around 500,000 visitors in 2022, this fair is a testament to the growing interest and appreciation for books and literature in Turkey.
Colombo International Book Fair, Sri Lanka
Our next stop is in the Pearl of the Indian Ocean, Sri Lanka. The Colombo International Book Fair might not make the headlines as often as other global fairs, but it's a hidden gem that's worth uncovering.
Held annually in September, this fair is one of the biggest book-related events in Asia. What makes it unique is the blend of local and international literature it offers, spanning from Sinhalese and Tamil literature to English and other languages.
For visitors, it's a perfect opportunity to explore Sri Lankan literature and gain insights into its rich culture. The fair, packed with author meet-and-greets, book signings, and literary discussions, is a cultural treat to both locals and tourists alike.
For exhibitors, the Colombo Book Fair, with a footfall of over 600,000 in 2022, is an excellent platform to reach a broad audience. It's a chance to establish a strong presence in the South Asian market and explore new collaborations.
Buenos Aires International Book Fair, Argentina
Let's head to South America next. The Buenos Aires International Book Fair is one of the most significant cultural events in the Latin world. However, it doesn't get the international recognition it deserves.
This fair, taking place from late April to early May, is a three-week-long celebration of literature and culture. Visitors can explore a wide array of books from Argentina, Latin America, and beyond. The fair is also known for its "Night of the Book Fair", a unique nocturnal event filled with activities, music, and of course, books!
For exhibitors, the Buenos Aires Book Fair offers an opportunity to reach a passionate audience. In 2022, it welcomed over 1.2 million visitors, demonstrating a thriving love for books in Argentina. This fair is undoubtedly an avenue worth exploring for anyone looking to engage with the Latin American book market.
Moscow International Book Fair, Russia
Next on our journey of underrated world book fairs is the Moscow International Book Fair. Russia, with its rich literary history, hosts one of the oldest international book fairs, yet it often slips under the radar.
Held annually in September, this fair is a great place to delve into Russian literature, exploring the classics as well as contemporary works. It also hosts a variety of events, from author meet-ups to seminars and book signings, ensuring an enriching experience for every visitor.
For exhibitors, the Moscow Book Fair, which attracted over 200,000 visitors in 2022, provides a platform to tap into the Russian book market and engage with a well-informed audience. It's an avenue worth considering for its potential networking and growth opportunities.
Thessaloniki International Book Fair, Greece
Our penultimate stop takes us to the historic city of Thessaloniki in Greece. The Thessaloniki International Book Fair, held annually in May, is often overlooked in the global literary scene. But, believe me when I say that this fair holds its own unique charm.
At this fair, you'll not only find a rich variety of Greek literature but also a plethora of international works. With its array of literary panels, author discussions, and workshops, it's a fantastic venue for intellectual enrichment.
For visitors, the Thessaloniki Book Fair offers a chance to engage with Greece's vibrant literary culture. For those with a soft spot for historical narratives and mythologies, this fair is a must-visit.
For exhibitors, it's a pathway into the Mediterranean literary market. The fair reported around 58,000 visitors in 2022 and continues to grow each year. It's a promising platform for networking and exposure, particularly for those with a niche in historical or mythological genres.
Kolkata International Film Festival, India
Our last stop is in the cultural heart of India, Kolkata. The Kolkata International Film Festival, despite its richness in diverse literature, often misses the global limelight.
Held in January, this fair is a celebration of Indian literature and a hub for international titles. The fair is famous for hosting literary sessions known as 'Katha' where celebrated authors engage in discussions, making it a paradise for book enthusiasts.
For visitors, the Kolkata Book Fair provides an intimate look into Indian literature, from modern writings to ancient scriptures. It's a treasure trove for those with a keen interest in understanding diverse cultures and narratives.
For exhibitors, the fair offers a chance to engage with a massive audience, considering it recorded a footfall of over 2 million in 2022. With India being one of the largest English-speaking nations, it's a market that holds vast potential for growth and expansion.
In conclusion, these underrated world book fairs are incredible experiences waiting to be discovered. Whether you're a reader seeking your next favorite book or an exhibitor looking for an avenue to expand your reach, these fairs offer it all. So why wait? Let's explore these literary realms and embark on an unforgettable adventure!
Remember, every book fair is a world in itself, holding stories waiting to be told, and experiences waiting to be lived. So grab your travel journals, folks, and let's add these fairs to our list of destinations. The world of books awaits us!
We welcome any suggestions or questions. You can email us or contact us using the contact page.
You can also connect with us on the following social networks:
Facebook
Twitter
LinkedIn
Instagram