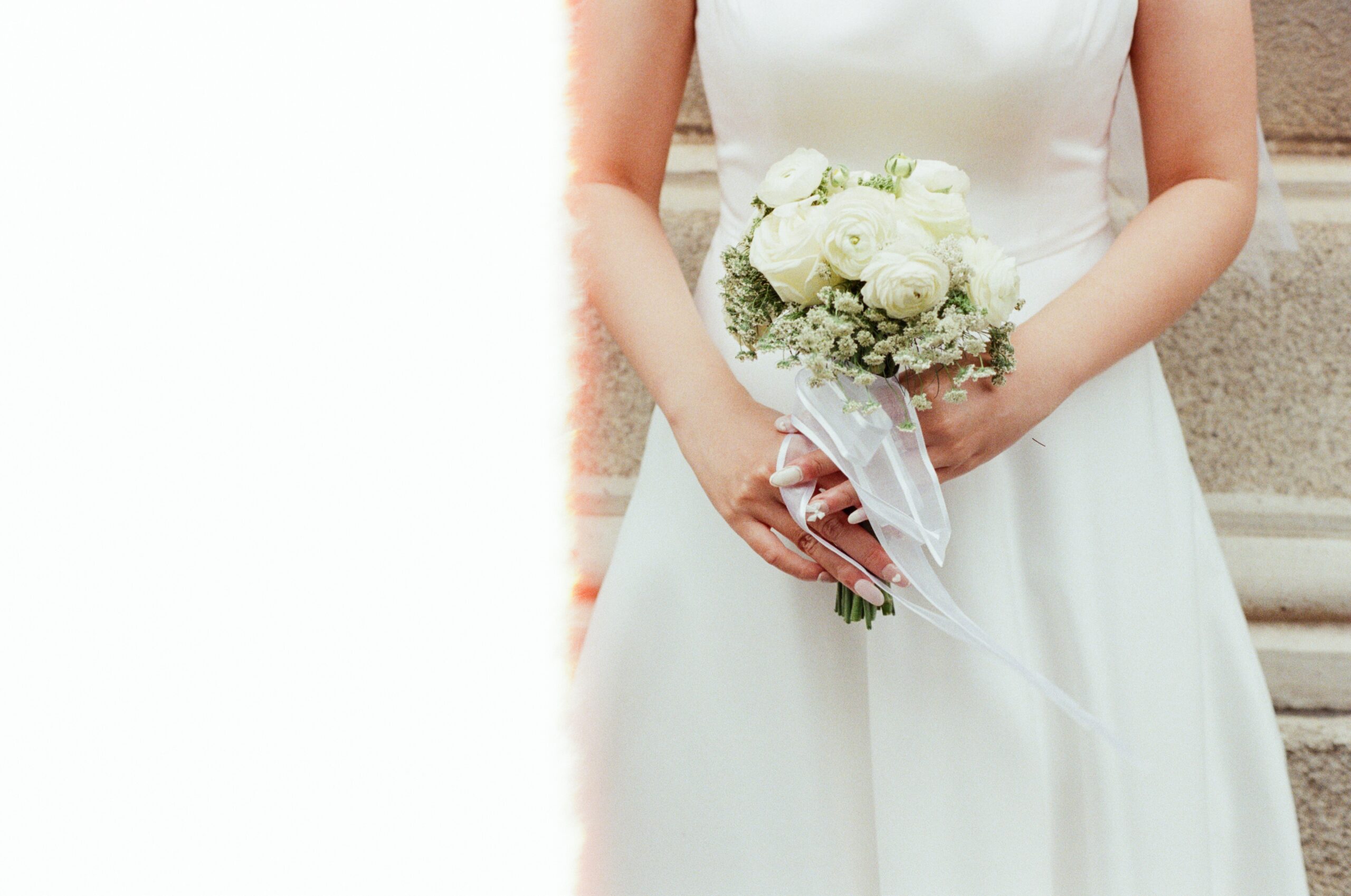 The allure of Italy is undeniable, the very name conjuring images of sun-soaked landscapes, breathtaking architecture, and an atmosphere filled with romance and passion. It's a place where centuries-old traditions blend with the vibrancy of modern life to create a unique backdrop for life's most memorable events. And when it comes to weddings, nothing encapsulates the magic of Italy quite like the elegant and sophisticated Italian villa. The embodiment of tranquility and serenity, these stunning Italian style wedding venues offer a captivating blend of old-world charm and contemporary comfort, serving as the perfect setting for your special day. Whether you're a fan of rustic grandeur or sleek modernism, these estates offer something for everyone, ensuring your Italian villa wedding is as enchanting as the country's rich history and culture.
Timeless Elegance and Sophistication
Perhaps the first thing that comes to mind when picturing an Italian villa wedding is the venue's sheer elegance and sophistication. These Italian style wedding venues are often steeped in history, each one a testament to the enduring allure of Italian architecture and design. Picture a splendid 16th-century estate, its walls adorned with exquisite frescoes and its gardens teeming with lush vegetation. Imagine walking down an aisle lined with blooming bougainvillea, your every step echoing against the backdrop of centuries-old stonework. Such is the enchanting experience of an Italian villa wedding.
These venues boast an architectural grace that's uniquely Italian. Their weathered stone facades, wrought-iron balconies, and terracotta roofs evoke a sense of timelessness, allowing you to step back into a bygone era on your special day. Inside, the opulent interiors feature high ceilings, grand staircases, and intricate chandeliers, each element contributing to an atmosphere of undeniable elegance.
But it's not just the architecture that contributes to the villa's charm. The surrounding landscapes, too, are a key part of the allure. Nestled amidst verdant vineyards, overlooking azure coastlines, or perched high atop rolling hills, these venues offer breathtaking views that serve as the perfect backdrop for your wedding photos.
Take, for example, Villa Cimbrone in the heart of Ravello. Its sprawling gardens, panoramic terraces, and opulent interiors offer a perfect blend of natural beauty and architectural grace, making it one of the most sought-after Italian style wedding venues.
Intimate and Personalized Celebrations
One of the defining features of an Italian villa wedding is its intimate and personalized nature. These venues often accommodate a limited number of guests, ensuring your special day remains a private, exclusive event. Unlike the impersonal nature of large hotel weddings, Italian style wedding venues provide a homely ambiance, allowing you and your guests to truly enjoy each other's company.
These villas offer a range of indoor and outdoor spaces, each with its unique charm. Whether it's an alfresco ceremony in a blooming courtyard, a grand reception in a baroque-style hall, or a cozy gathering in a rustic barn, you're sure to find a setting that resonates with your personal style and vision.
Moreover, most villas offer exclusive use of their premises, allowing you to fully immerse yourself in the venue's magic without any disruptions. This means you can utilize different parts of the estate for different parts of your celebration, adding a dynamic flow to your event.
For instance, Villa Balbiano, located on the shores of Lake Como, allows couples to exchange vows in its beautiful Italian garden, enjoy cocktail hour by the lake, and later move into the grand dining room for a sumptuous wedding feast. This personalized approach is what makes Italian villa weddings truly special.
World-Class Culinary Experiences
A wedding in Italy wouldn't be complete without indulging in the country's world-famous cuisine. Known for their farm-to-table philosophy and rich culinary heritage, Italian style wedding venues often provide in-house catering that's nothing short of spectacular.
From fresh pasta dishes drizzled with olive oil sourced from the villa's own groves to decadent desserts made with locally-sourced ingredients, each dish is a testament to the region's culinary prowess. Pair this with Italy's famous wines – Prosecco from Veneto, Sangiovese from Tuscany, or Nebbiolo from Piedmont, to name a few – and you have a feast that's sure to delight even the most discerning palates.
Many villas also offer personalized menu planning, allowing you to tailor the cuisine to your preferences. Want to include a particular regional dish that you and your partner love? Or perhaps a family recipe that holds sentimental value? These venues often accommodate such requests, adding a personal touch to your dining experience.
Consider Villa Pizzo, for instance. This Lake Como gem is known for its exceptional culinary offerings. From aperitifs served on its expansive terraces overlooking the lake to a multi-course feast served in its elegant dining halls, the culinary experience here is as unforgettable as the venue itself.
The Magic of Italian Traditions
Choosing an Italian villa for your wedding also means immersing yourself in the rich traditions and customs of Italian culture. Many couples who opt for these venues incorporate local traditions into their celebrations, making their special day all the more unique and memorable.
Whether it's the age-old custom of 'la serenata', where the groom serenades the bride on the eve of their wedding or the tradition of 'la tarantella', a lively group dance that's a staple at Italian weddings, these customs add a touch of authenticity to your celebration. There's also the tradition of serving a 'confettata', a display of sugared almonds symbolizing wishes for the couple's life together, a sweet gesture indeed!
By embracing these customs, you're not just having a wedding; you're experiencing a slice of Italian life. Villa le Piazzole in Florence, with its roots in the Renaissance period, encourages such immersive experiences. They're known for their traditional Tuscan weddings, complete with a vintage Fiat 500 getaway car, a locally-sourced Tuscan feast, and a tarantella dance under the Tuscan moonlight.
Endless Photo Opportunities
With their stunning architecture and picturesque landscapes, Italian style wedding venues offer endless opportunities for spectacular wedding photos. These estates are a photographer's dream, with their sun-drenched courtyards, grand staircases, and scenic terraces serving as perfect backdrops for your wedding album.
Imagine capturing your first look in a secluded corner of a manicured garden, exchanging vows against the backdrop of a sparkling sea, or sharing a kiss under a canopy of wisteria. These are not just photos; they are timeless mementos that will allow you to relive the magic of your Italian villa wedding for years to come.
Some villas also offer unique features that can make your wedding photos even more special. Take Villa del Balbianello on Lake Como, for instance. This venue offers a panoramic loggia that juts out into the lake, creating an ethereal setting for your wedding photos. Or consider Villa d'Este in Tivoli, with its famous Hundred Fountains, an ideal backdrop for a fairytale-like photo session.
Seamless Wedding Planning and Coordination
Planning a wedding in a foreign country may seem daunting, but many Italian style wedding venues offer comprehensive planning and coordination services to ensure a seamless experience. These venues often collaborate with a network of reputable wedding vendors, from florists and photographers to musicians and makeup artists, ensuring every aspect of your wedding is taken care of.
Whether you want a classic Italian soiree, a modern minimalist celebration, or a lavish Gatsby-style party, these venues have the experience and resources to bring your vision to life. They also offer a range of customizable packages, allowing you to choose what suits your needs and budget.
For instance, Villa Ephrussi de Rothschild on the French-Italian border is renowned for its impeccable service and attention to detail. Their team of seasoned wedding professionals works closely with couples to ensure their dream wedding becomes a reality, offering guidance at every step of the planning process.
Luxurious Accommodations
A distinct advantage of Italian villa weddings is the availability of on-site accommodations. Many of these estates feature luxurious rooms and suites, offering a comfortable stay for you and your guests. This not only adds to the convenience but also extends the celebrations over a few days, allowing you to spend more quality time with your loved ones.
These accommodations often reflect the villa's overall aesthetic, featuring antique furnishings, rich textiles, and elegant decor. Some estates also offer modern amenities like spas, swimming pools, and fitness centers, ensuring a comfortable stay for your guests.
Take Villa Cetinale in Tuscany, for example. This 17th-century villa offers a range of accommodations, from opulent suites in the main house to rustic cottages in the surrounding estate, accommodating up to 38 guests. With its grand rooms, serene chapel, lush gardens, and inviting pool area, it's a venue that caters to every need and preference.
Unique Pre- and Post-Wedding Activities
An Italian villa wedding extends beyond the main event. With their prime locations and vast estates, these venues offer a range of pre-and post-wedding activities that can make your wedding experience all the more memorable.
From wine-tasting tours and cooking classes to sightseeing trips and boat rides, there's no shortage of activities to keep you and your guests entertained. Some villas even offer exclusive experiences like truffle hunting, olive harvesting, or pasta-making workshops, allowing you and your guests to immerse yourselves in the local culture.
Villa La Foce in Tuscany, for example, is nestled amidst a 15th-century estate that includes lush gardens, vast olive groves, and a historic orchard. The villa offers guided tours of its gardens, cooking classes featuring local Tuscan cuisine, and even bicycle tours around the scenic Val d'Orcia.
Romantic Destination for Honeymoon
Having your wedding in an Italian villa also means you're already in one of the most romantic destinations in the world for your honeymoon. Italy is home to some of the world's most romantic cities, from the canals of Venice and the Renaissance wonders of Florence to the scenic cliffs of Amalfi and the tranquil beaches of Sardinia.
Post-wedding, you can embark on a romantic journey across the country, immersing yourselves in its rich culture, exploring its historic sites, and indulging in its gastronomic delights. Or, you could choose to extend your stay at the villa, basking in the tranquility and beauty of your surroundings.
Consider Villa San Giacomo in Positano for instance. Not only does it serve as a beautiful wedding venue, but its prime location on the Amalfi Coast makes it a perfect base for a honeymoon, offering easy access to the area's charming towns, picturesque beaches, and scenic hiking trails.
A Wedding Experience Like No Other
In the end, what sets Italian villa weddings apart is the unparalleled experience they offer. It's not just about saying 'I do' in a beautiful setting; it's about immersing yourself in a unique culture, indulging in world-class cuisine, creating unforgettable memories with your loved ones, and starting your marital journey in a place that's steeped in romance and history.
These Italian style wedding venues offer a wedding experience like no other, one that's sure to leave an indelible imprint on your heart. From the moment you set foot in these estates, you'll be transported to a world of timeless elegance, intoxicating beauty, and enchanting romance – the perfect beginning to your happily ever after.
And so, as you embark on this exciting journey of wedding planning, consider the allure of an Italian villa wedding. It might just be the magical experience you've been dreaming of. After all, as they say in Italy, 'amore è eterno' – love is eternal.
We welcome any suggestions or questions. You can email us or contact us using the contact page.
You can also connect with us on the following social networks:
Facebook
Twitter
LinkedIn
Instagram