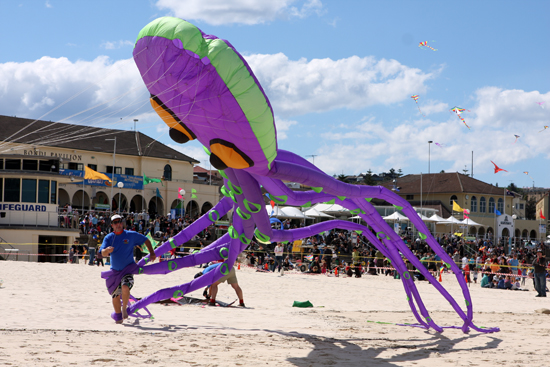 With a brilliant palette of colors, a burst of raw creativity, and a culture that transcends geographical boundaries, Art Festivals in Australia are more than just events – they're a sublime amalgamation of stories, experiences, and memories waiting to be created. From breathtaking sculptures displayed under the sky to abstract paintings that tell a thousand tales, these festivals celebrate the human spirit of creation and imagination. In this expansive guide, we'll explore the top ten Art Festivals in Australia that you absolutely must experience. Each festival, with its own unique charm and persona, offers an enriching journey into the heart of Australia's vibrant art scene. So buckle up, let your creative juices flow, and join us as we embark on a picturesque voyage into the artful soul of the Land Down Under.
Sydney Biennale
First on our list is the Sydney Biennale, a contemporary art festival held every two years in Australia's dazzling city of Sydney. Since its inception in 1973, this festival has held the spotlight as one of the most prestigious Art Festivals in Australia, drawing global artists and art lovers alike.
Why should you visit? Picture walking through cavernous warehouses transformed into extraordinary landscapes of contemporary art. Envision yourself amidst avant-garde installations that challenge the status quo, and interactive exhibits that transport you into a new world. The Sydney Biennale isn't just about viewing art; it's about experiencing it, engaging with it, and even becoming a part of it.
The Sydney Biennale isn't just a treat for art enthusiasts; it's a boon for the exhibiting artists too. With an audience from around the globe, artists gain the unparalleled opportunity of showcasing their work to a diverse crowd, opening avenues for international recognition and engagement.
Melbourne Art Fair
If you wish to explore the forefront of Australasia's contemporary art scene, then the Melbourne Art Fair is a must-visit. This biennial fair is a powerhouse of dynamic art presentations, captivating thousands since it was first held in 1988.
Why this fair is a must for you lies in its distinct focus on the region's contemporary art scene, making it an unmissable platform for discerning art collectors and enthusiasts. Attend curated exhibitions, live performances, and engaging dialogues between artists, curators, and collectors.
As an exhibitor, the Melbourne Art Fair provides a golden platform to gain exposure, connect with art aficionados, and engage with peers from the industry. With its dedication to promoting contemporary art, this fair ensures the artists receive their deserved limelight.
Sculpture by the Sea, Bondi
If your idea of art goes beyond conventional galleries, then Sculpture by the Sea at Bondi Beach will take your breath away. Held annually since 1997, this largest free-to-public sculpture exhibition witnesses the transformation of the iconic Bondi to Tamarama coastal walk into a two-kilometer-long sculpture park.
With over 100 sculptures by artists from around the world set against the stunning backdrop of the ocean, the festival offers a unique outdoor art experience. Imagine the gentle sea breeze and the setting sun casting golden hues on the magnificent sculptures – it's a sight to behold!
Exhibiting at this festival isn't just about showcasing art; it's about witnessing how art harmonizes with nature, broadening the horizon for artists while offering an exceptional outdoor gallery experience to the viewers.
Biennale of Australian Art (BOAA)
Next up, we visit the Biennale of Australian Art (BOAA), a grand six-week-long event that happens every two years in Ballarat, Victoria. As the largest showcase of living Australian artists, this festival features over 150 artists and more than 65 solo exhibitions.
What makes this festival a must-visit is the exposure to a plethora of art forms, including visual installations, music, dance, film, and more. Imagine stepping into various heritage sites and landscapes across Ballarat, where each space tells a unique story through art. It's a thrilling experience!
For artists, the BOAA is a significant platform to express and experiment. With dedicated installations and performance spaces, artists have the freedom to push boundaries and interact with their audience on a more personal level.
National Indigenous Art Fair
Experience the rich tapestry of Australia's indigenous culture at the National Indigenous Art Fair, a vibrant annual event in Sydney. This fair brings together Aboriginal and Torres Strait Islander artists from across Australia to showcase their traditional and contemporary works.
Visiting this festival is like embarking on a journey through time – witnessing ancient traditions come alive through art, learning about the rich indigenous heritage, and even participating in interactive cultural workshops.
For indigenous artists, this festival not only offers an opportunity to exhibit their works but also helps in supporting their communities by providing a sustainable income source.
Darwin Aboriginal Art Fair
Our next stop is the Darwin Aboriginal Art Fair (DAAF), an annual event that mirrors the rich aboriginal art and culture of Australia. Representing over 70 art centers from across Australia, this festival exhibits the diverse artistic brilliance of the indigenous communities.
Why you can't miss DAAF is because it's not just an art fair; it's a cultural celebration. Participate in traditional dance, music, and fashion, attend art workshops, and enjoy the culinary delights from the bush food tasting sessions. It's a sensory feast!
For artists, DAAF provides an equitable platform to engage with collectors, buyers, and galleries, thereby fostering cultural exchange, and economic opportunities, and enhancing their creative practice.
Adelaide Festival
Known for its eclectic mix of music, theatre, dance, and visual arts, the Adelaide Festival is a much-anticipated biennial event. Over its 60 years of existence, the festival has grown into one of the world's most respected art events.
Why it's a must-visit for you? Adelaide Festival delivers an impressive mix of internationally acclaimed theatre productions, world-class musicians, dance pieces, renowned writers, and striking visual arts displays. Your art-loving soul is in for a treat!
For artists, it's a valuable stage to showcase their talent to a global audience, opening doors for international collaborations and exposure.
Perth International Arts Festival
Next on our journey is the Perth International Arts Festival, a multi-disciplinary festival held annually in Western Australia. Founded in 1953, it's the longest-running international arts festival in Australia, featuring a mix of theatre, dance, music, film, visual arts, and literature events.
The festival's vibrant atmosphere, expansive program, and breathtaking locations make it an unforgettable experience for you. Imagine watching a film under a starlit sky or witnessing a performance at the edge of Swan River – it's as magical as it sounds!
For artists, the Perth International Arts Festival offers a splendid platform for showcasing their art and connecting with international artists, enhancing their exposure and potential for future collaborations.
Sydney Fringe Festival
Venture into Sydney's eclectic and vibrant arts scene with the Sydney Fringe Festival, an annual event celebrating local artists from diverse art forms. Established in 2010, this festival is the largest independent arts festival in New South Wales.
Why should you visit? This festival is all about embracing the unconventional. From independent theatre and comedy shows to visual arts, music, dance, and even poetry, the Sydney Fringe Festival is an exuberant celebration of creativity.
For the exhibitors, this festival is about breaking boundaries, encouraging artistic expression, and expanding their reach in Sydney's art community. It's a fantastic platform for emerging artists to gain recognition and engage with the local audience.
The Other Art Fair, Melbourne
Last, but not least, we have The Other Art Fair in Melbourne, an exciting platform that bridges the gap between artists and art collectors. This fair showcases independent and emerging artists, providing them with a platform to sell their work directly to the public.
Why should you visit? The Other Art Fair offers a unique opportunity to meet the artists, learn about their creative process, and even buy a piece of artwork directly from them. It's a personalized and intimate art-buying experience that sets it apart from other art festivals.
For artists, this festival offers a unique platform to promote their work, sell directly to buyers, and build personal relationships with their audience. It's a win-win!
So, there you have it – the top ten Art Festivals in Australia that you simply can't afford to miss. Each offers a unique perspective on the richness of Australia's art scene, providing you with an unparalleled cultural experience. Whether you're an art enthusiast eager to dive into the sea of creativity, or an artist looking for a platform to shine, these festivals have something for everyone. So pack your bags, let your spirit of adventure guide you, and get ready to explore the vibrant world of Australian art!
We welcome any suggestions or questions. You can email us or contact us using the contact page.
You can also connect with us on the following social networks:
Facebook
Twitter
LinkedIn
Instagram