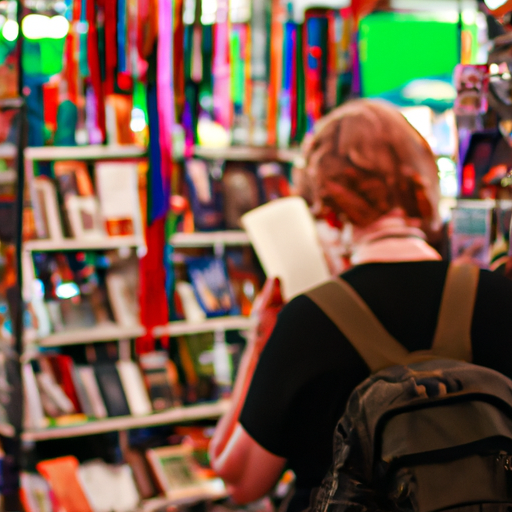 As a true lover of literature, there's nothing more enriching than diving into a sea of books, getting lost in the maze of narratives and characters, and embracing the energy of a vibrant literary crowd. If you're like me, eager to explore new realms of literature and engage in enlightening literary discussions, there's a paradise that awaits you: The Guadalajara International Book Fair (FIL). This premier event is not just a book fair, but a festive celebration of culture, knowledge, and most importantly, a boundless love for books.
Join me on a literary expedition to the heart of Spanish literature at the Guadalajara International Book Fair. Picture yourself strolling through bustling corridors lined with book stalls, the air vibrant with the aroma of freshly printed books, and the low hum of eager conversations around you. It's an adventure where you'll experience literature in its most authentic form, directly interacting with authors, publishers, and fellow literature enthusiasts. In the upcoming sections, I'll share ten captivating points about this cultural extravaganza that will have you yearning to visit.
The Magnitude of the Guadalajara International Book Fair
The Guadalajara International Book Fair, also known as La Feria Internacional del Libro de Guadalajara, is the largest book fair in the Americas and the second largest worldwide, second only to the Frankfurt Book Fair. Held annually in Guadalajara, Mexico, it attracts over 800,000 visitors and hosts more than 2,400 publishers from 47 countries. It's an enormous gathering, a testament to the universal love for literature.
During the nine-day fair, you'll find that each moment is a chance to learn something new and profound. You'll rub shoulders with acclaimed authors, engage in insightful literary discussions, and broaden your understanding of various genres. You can imagine the scale of the fair from these numbers: it's not just a fair, but a thriving ecosystem of literature.
What's more, by participating in this event, you're contributing to the significant economic impact of the fair. A study by the University of Guadalajara reported that the 2019 edition generated a staggering MXN $3.2 billion (around USD $158 million), a figure that represents its economic vitality. This boost supports local businesses, publishers, authors, and everyone involved in the book industry.
A Gateway to Spanish Literature
The Guadalajara International Book Fair offers a unique gateway into the vibrant world of Spanish literature. As the fair takes place in a Spanish-speaking country, it boasts an extensive collection of Spanish books that range from timeless classics to contemporary masterpieces. For those interested in expanding their literary horizons, it's a rare opportunity to explore Spanish literature in its most comprehensive form.
Spanish literature, with its rich and diverse history, is a treasure trove of profound narratives and thought-provoking themes. From the introspective works of Miguel de Cervantes and the surreal stories of Gabriel García Márquez, to the poignant poetry of Federico García Lorca, Spanish literature never ceases to enthrall and enlighten.
At the fair, you'll find sections dedicated to various genres within Spanish literature, including drama, poetry, fantasy, and historical fiction. Each stall offers a journey into a different aspect of Spanish literature, complete with publishers and authors eager to share their knowledge and love for their work. Whether you're a seasoned reader of Spanish literature or taking your first steps, the fair promises a rewarding literary adventure.
Interaction with Renowned Authors and Literary Personalities
One of the most enchanting aspects of the Guadalajara International Book Fair is the opportunity it presents to interact with renowned authors and literary personalities. Imagine having a casual chat with your favorite author or getting your copy of a cherished book signed by its creator.
The fair hosts a multitude of conferences, panel discussions, and presentations where authors share their writing experiences, talk about their works and interact with the audience. This gives you an opportunity to gain first-hand insights into the creative process, understand the context of various works, and discuss literary ideas.
In the past, the fair has welcomed Nobel laureates such as Mario Vargas Llosa and Orhan Pamuk, and renowned authors like Isabel Allende and Carlos Ruiz Zafón. You never know who you might run into at the fair, making each visit an exciting, once-in-a-lifetime experience.
Children and Young Adults Literature
The Guadalajara International Book Fair isn't just an event for adults. It makes a concerted effort to include young readers and foster a love for literature among children and young adults. The fair houses an area known as FIL Niños (FIL Children), which offers an array of workshops, storytelling sessions, and book presentations geared toward younger audiences.
In the age of smartphones and digital entertainment, it's more important than ever to nurture reading habits among children. The fair does just that by making literature approachable, engaging, and fun. It offers a range of books suitable for various age groups, from picture books for toddlers to young adult novels for teenagers.
Young adults will find a dedicated area with books that speak to their experiences, hopes, and fears. From coming-of-age tales to fantasy adventures, there's a story for every young reader at the fair.
Literary Workshops and Seminars
The Guadalajara International Book Fair is not just a place to buy books; it's a platform for learning and expanding your literary understanding. The fair hosts numerous workshops and seminars where you can delve deeper into specific genres, learn about the art of storytelling, or even improve your writing skills.
These workshops are conducted by seasoned writers and literary scholars, offering insights and techniques that can benefit both aspiring authors and ardent readers. They range from poetry writing workshops to seminars on literary criticism, providing a holistic learning experience.
For example, a workshop might explore the narrative techniques of magical realism in Gabriel García Márquez's works, or discuss the profound themes in the poetry of Pablo Neruda. By participating, you're not just reading literature—you're actively engaging with it.
Expansive Range of Genres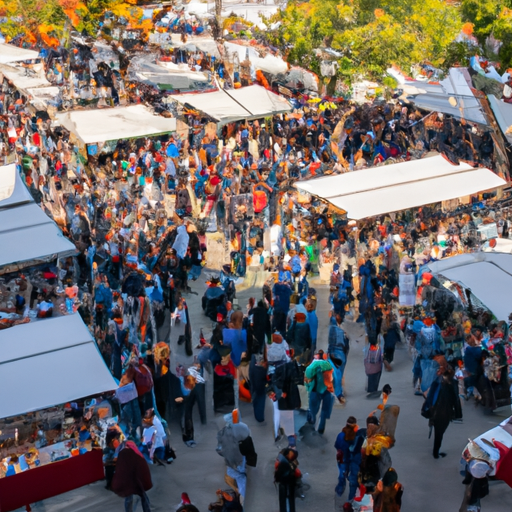 As you journey deeper into the Guadalajara International Book Fair, you'll discover that its charm lies not only in the sheer number of books but also in the impressive range of genres it showcases. This diversity ensures there's something for everyone, irrespective of your literary taste.
From the heart-pounding suspense of crime novels to the mesmerizing worlds of fantasy, from the profound insights of philosophical works to the relatable narratives of contemporary fiction, every genre you could think of is represented. The fair also showcases a variety of non-fiction genres, such as biographies, cookbooks, travelogues, and self-help books.
This diversity goes beyond entertainment; it serves a higher purpose of promoting understanding and empathy among individuals. By presenting literature from various genres, cultures, and perspectives, the fair encourages readers to broaden their worldview and become more open-minded.
Guest of Honor: A Country's Literature on Display
One of the most awaited features of the Guadalajara International Book Fair is the "Guest of Honor" segment. Each year, the fair invites a country to present the best of its literature and culture. This special guest is given a pavilion to exhibit its literature, art, cinema, and more, providing an immersive experience of the country's cultural landscape.
For instance, when Portugal was the guest of honor in 2018, the fair exhibited works by renowned Portuguese authors like José Saramago and Fernando Pessoa. Simultaneously, it introduced the audience to emerging authors, allowing a glimpse into contemporary Portuguese literature.
This segment is an opportunity to discover literature beyond the mainstream, providing a global perspective on narratives and storytelling. As you explore the pavilion of the guest of honor, you're likely to uncover literary gems that you may not find in your local bookstore.
The Cultural Extravaganza
Beyond the books and literary discussions, the Guadalajara International Book Fair is a grand celebration of culture. In addition to the captivating literary realm, the fair hosts an array of cultural events, including concerts, dance performances, film screenings, and art exhibitions.
Music lovers can enjoy performances by renowned musicians, ranging from classical symphonies to contemporary pop concerts. For art enthusiasts, there's an array of exhibitions featuring works by talented artists. Film buffs can catch screenings of critically acclaimed films and documentaries.
This blend of literature and culture elevates the experience of visiting the fair, making it much more than just a shopping trip for books. It's an all-encompassing cultural event that stimulates all your senses and leaves you enriched and inspired.
Benefits for Exhibitors
While the Guadalajara International Book Fair offers a memorable experience for visitors, it's also an invaluable opportunity for exhibitors. For authors and publishers, especially those from the Spanish-speaking world, it's a platform to reach a wide audience, showcase their work, and interact with readers.
The fair can serve as a launchpad for new authors, providing exposure and the chance to create a fan base. For established authors, it's an opportunity to connect with fans, receive feedback, and increase their visibility. For publishers, it's a bustling marketplace to sell books, scout for new authors, and network with other industry professionals.
Moreover, it's a chance to engage with the global literary community, forge partnerships, and stay updated on industry trends. Many exhibitors have found the fair to be a significant boost to their careers and businesses.
A Book Lover's Paradise
Lastly, and perhaps most importantly, the Guadalajara International Book Fair is a paradise for book lovers. It's a place where you can immerse yourself in books, forget the world outside, and be in the company of people who share your passion.
You'll find yourself lost in the labyrinth of book stalls, each one presenting a new world to explore. You'll engage in enriching conversations about your favorite books, exchange reading recommendations, and perhaps even make lifelong friends. The joy of holding a book, flipping through its pages, and taking in the enticing smell of fresh ink is an experience every book lover cherishes, and the fair offers this joy in abundance.
In conclusion, the Guadalajara International Book Fair is more than just a fair; it's an exhilarating journey through the enchanting world of literature. It's a platform where you can broaden your horizons, ignite your imagination, and deepen your love for books. Whether you're an ardent reader, a budding writer, a publisher, or someone looking to immerse in a vibrant cultural experience, the fair promises an unforgettable adventure. So, are you ready to embark on your literary odyssey?
We welcome any suggestions or questions. You can email us or contact us using the contact page.
You can also connect with us on the following social networks:
Facebook
Twitter
LinkedIn
Instagram