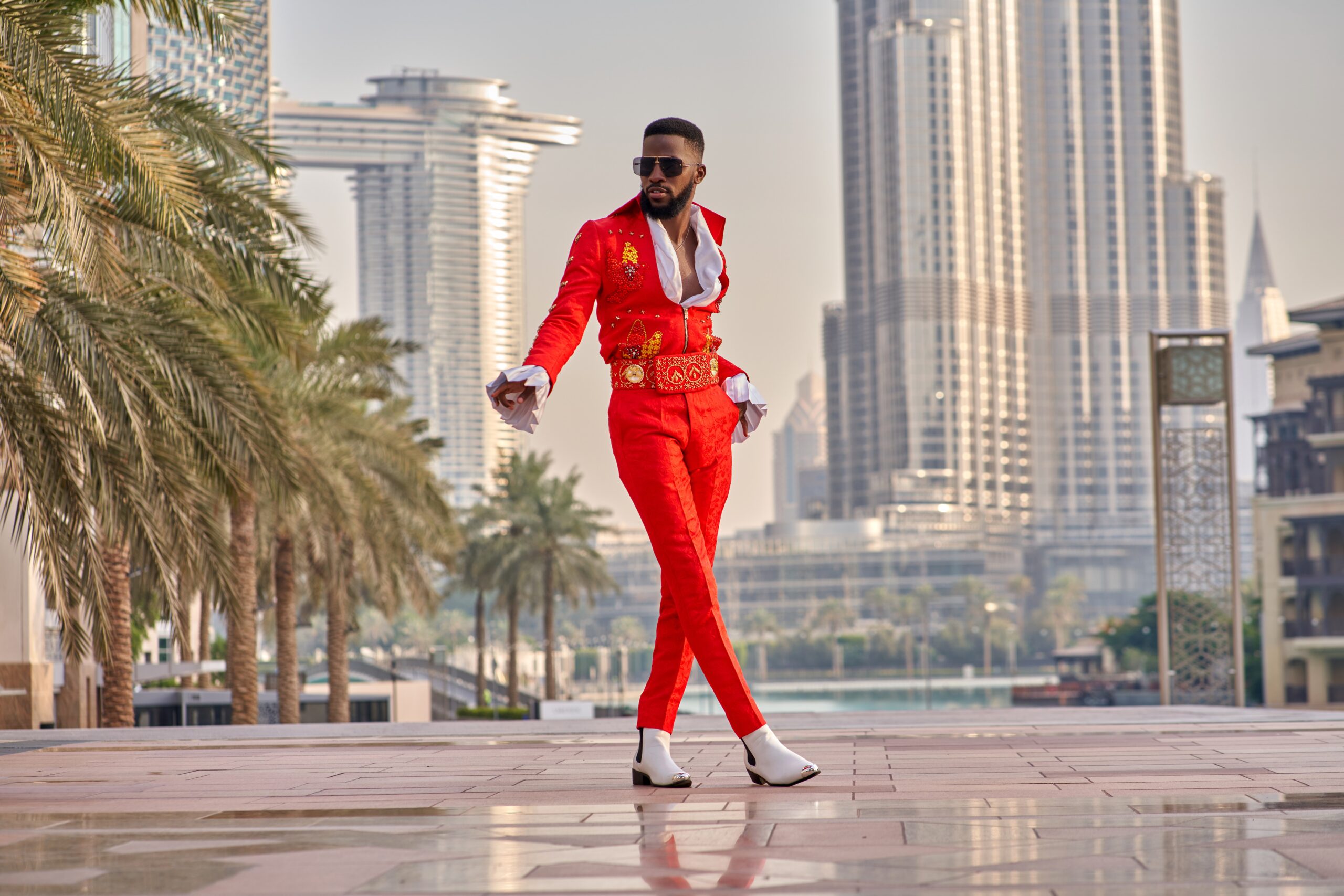 Dubai, the city of gold, is known for its remarkable infrastructure, luxurious lifestyle, and of course, its glamorous fashion scene. Once a year, style enthusiasts from around the globe converge on this dazzling city for the highly-anticipated fashion week in Dubai. This extravaganza not only celebrates the Middle East's most talented designers but also introduces an assortment of fashion trends that are sure to leave their mark on the international stage.
Deducing these trends can feel like deciphering a cryptic code, especially for those who are new to the world of fashion. However, armed with the right insights, anyone can understand the messages behind the colors, cuts, and embellishments that grace the runway. If you've ever wondered how to decode the rich tapestry of styles from Dubai's fashion week, this guide is for you. Here, we'll discuss significant trends from the fashion week in Dubai and how you can interpret them for your wardrobe.
The Resurgence of Minimalism
For the past few years, maximalist trends—think bold prints and oversized accessories—have dominated the fashion landscape. However, the recent fashion week in Dubai marked a departure from this flamboyance, heralding a return to the elegant simplicity of minimalism. Minimalism, at its core, embodies the mantra of "less is more."
On the Dubai runway, this aesthetic manifested in clean lines, restrained color palettes, and an emphasis on the cut and drape of the fabric. Designers such as Abdullah AlBader and Madiyah Al Sharqi presented collections dominated by crisp whites, soothing beiges, and rich blacks. These colors, while muted, spoke volumes in their simplicity. They provided the perfect canvas to showcase the artful tailoring that is the hallmark of minimalistic fashion.
This trend is a reflection of the larger global shift towards a more sustainable and mindful lifestyle. According to data from the Global Fashion Agenda, the fashion industry contributes approximately 10% of global carbon emissions. Minimalist fashion, with its emphasis on timeless pieces and quality over quantity, offers a stylish solution to this pressing environmental issue.
Embracing this trend doesn't mean you need to discard your existing wardrobe. Instead, it encourages investment in versatile pieces that can be mixed and matched to create a variety of looks. A minimalist ensemble from Hessa Falasi, for example, might feature a tailored black blazer paired with a crisp white shirt and black pants. This outfit, while simple, exudes a sense of understated elegance and can be worn to both casual and formal events.
This style also encourages experimentation with different silhouettes. Oversized blazers and wide-leg pants, for example, were a common sight on the Dubai runway. These items, while adhering to a minimalistic color palette, introduce an element of intrigue to an outfit through their unconventional shape.
Statement Sleeves and Their Significance
In the world of fashion, no detail is too small to make a statement. During the fashion week in Dubai, sleeves—often overlooked in favor of more visible elements like color and print—stood out as a focal point in many collections.
Designers like Varoin Marwah and Amato by Furne One showcased a range of dramatic sleeve styles. From voluminous puff sleeves to structured bishop sleeves, these embellishments added a new dimension to the traditional silhouette. While they might seem purely decorative, these statement sleeves serve a deeper purpose.
Fashion, after all, is a powerful medium for self-expression. These oversized sleeves reflect the growing desire among consumers for unique, individualistic styles. According to a report by McKinsey, 40% of Gen Z shoppers look for clothes that help them express their personality. In the sea of mass-produced fashion, statement sleeves offer an opportunity to stand out from the crowd.
Statement sleeves are also a nod to the rich cultural heritage of the Middle East. Traditional Emirati clothing, such as the 'Abaya' and 'Kandura,' feature loose, flowing sleeves, a design element that has been reimagined in a contemporary context on the Dubai runway.
Incorporating statement sleeves into your wardrobe doesn't mean you need to adopt an entirely new style. You could start small by opting for a blouse with bell sleeves or a dress with subtle balloon sleeves. These elements, while not as dramatic as the runway versions, still add a touch of uniqueness to your outfit. If you're feeling more adventurous, you could go for a piece with larger-than-life sleeves, like the ones seen in the collections of Aavva Fashion and Niili.
The Embrace of Bold Prints
Despite the resurgence of minimalism, the fashion week in Dubai was not devoid of bold and vibrant prints. Designers like Arwa Al Banawi and Amato Couture presented a riot of patterns, from intricate paisleys and florals to abstract geometrics and everything in between.
Bold prints are an excellent way to express personality and individual style. They inject a sense of fun and whimsy into an outfit, immediately drawing the eye and making a memorable impression. According to data from Statista, printed clothing accounts for nearly 30% of the global apparel market, indicating the enduring popularity of this trend.
However, interpreting this trend can be a bit tricky, especially for those accustomed to more understated styles. The key to wearing bold prints is to balance them with neutral pieces. For instance, if you choose a printed top, pair it with solid-colored bottoms, and vice versa. This balance prevents the outfit from becoming overwhelming and keeps the focus on the print.
Another way to embrace this trend is by playing with print size. For example, you could wear a blouse with a large-scale floral print with a skirt featuring a small-scale version of the same print. This creates a sense of cohesion in the outfit, while also adding visual interest.
Remember, fashion is all about self-expression. So, don't be afraid to experiment with different prints and patterns to find what resonates with you. Whether you prefer the psychedelic prints of Sheikha Madiyah Al Sharqi or the romantic florals of Hussein Bazaza, there's a print for every personality at the fashion week in Dubai.
The Appeal of Androgyny
Fashion is fluid, and the recent fashion week in Dubai echoed this sentiment. Androgyny, a style that blurs the traditional lines between 'masculine' and 'feminine' fashion, emerged as a dominant trend. Designers like Qasimi and Charbel Zoe pushed the boundaries with their gender-neutral collections, showcasing the universal appeal of androgynous fashion.
The rising popularity of androgynous fashion reflects a broader cultural shift towards more inclusive definitions of gender and identity. According to a survey by Pew Research Center, about 35% of Gen Z knows someone who uses gender-neutral pronouns, indicating a growing acceptance of non-binary identities. Androgynous fashion embodies this shift, offering a platform for individuals to express their identity on their own terms.
Incorporating androgynous fashion into your wardrobe can be as simple or as daring as you'd like. You might choose to wear a 'menswear-inspired blazer with a delicate lace top for a subtle take on the trend. Alternatively, you could opt for a full androgynous ensemble, like a tailored suit and button-down shirt, as seen in Michael Cinco's collection.
Despite its unconventional appeal, androgynous fashion does not compromise on style or comfort. The relaxed silhouettes and utilitarian elements of this trend make it perfect for everyday wear. Whether you're drawn to the sleek minimalism of Roni Helou or the eclectic vibrancy of Varoin Marwah, there's an androgynous look for everyone at the fashion week in Dubai.
Embracing Sustainability
With climate change posing a critical challenge to our planet, sustainability took center stage at the fashion week in Dubai. Designers showcased innovative ways to integrate eco-friendly practices into their collections, proving that sustainability and style can go hand in hand.
Designers like Lama Jouni and Roni Helou are leading the way with collections made from recycled materials and ethically sourced textiles. Sustainable fashion, however, goes beyond just materials. It also encompasses fair trade practices, responsible manufacturing, and the promotion of slow fashion – buying less and choosing quality over quantity.
The Global Fashion Agenda reports that 75% of consumers view sustainability as extremely or very important. Yet, sustainable fashion still accounts for only a fraction of the $2.5 trillion global fashion industry. This gap presents an enormous opportunity for growth and innovation.
Embracing sustainability in your personal style is not just about buying from 'green' brands. It's about making mindful decisions that reduce your fashion footprint. This might mean repairing a beloved pair of jeans instead of replacing them or buying a pre-loved handbag instead of a new one. You could also support local designers, who often have smaller, more sustainable operations compared to mass-market brands.
Sustainability might seem like a complex issue, but every little step counts. By choosing sustainable styles from the fashion week in Dubai, you're not just making a fashion statement; you're making a statement about the kind of world you want to live in.
Infusion of Cultural Heritage
The Fashion Week in Dubai wouldn't be complete without a nod to the region's rich cultural heritage. Many designers incorporated traditional Middle Eastern elements into their designs, presenting a beautiful fusion of the old and new.
Designers like Zayan The Label and Rami Al Ali exhibited collections that showcased traditional embroidery techniques, geometric Islamic patterns, and color palettes inspired by the desert landscape. These elements, while rooted in tradition, were presented in a contemporary context that resonated with a global audience.
The infusion of cultural heritage into modern fashion is a testament to the enduring appeal of traditional craftsmanship. According to a report by the Crafts Council, 74% of UK adults have a strong interest in buying products made using traditional crafting techniques. This trend reflects a larger global movement towards celebrating cultural diversity and preserving traditional art forms.
Incorporating cultural elements into your wardrobe allows you to make a fashion statement that also pays homage to your roots. You could choose a piece with traditional embroidery or a garment dyed with natural, locally-sourced colors. By doing so, you not only enhance your personal style but also support local artisans and traditional crafts.
The Emergence of Techwear
One of the most exciting trends to emerge from the fashion week in Dubai was the rise of tech wear. This style blends fashion with function, incorporating technological innovations into wearable designs.
Designers like Aiisha Ramadan and Arshys presented collections that utilized innovative fabrics such as breathable synthetics, water-resistant materials, and even textiles with built-in UV protection. These garments are designed not only to look good but also to enhance the wearer's comfort and performance.
The rise of tech wear reflects the increasing overlap between fashion and technology. According to a report by Business of Fashion, the global market for smart clothing and body sensors is expected to reach $4.4 billion by 2024. As we become more connected and tech-savvy, our wardrobes are evolving to keep pace.
Incorporating tech wear into your wardrobe doesn't mean you have to sacrifice style for functionality. On the contrary, designers are creating pieces that are as aesthetically pleasing as they are practical. You could opt for a chic, water-resistant trench coat for rainy days or a lightweight, breathable blouse for the summer heat.
Reimagining Denim
Denim, a perennial favorite in the fashion world, received a fresh update at the fashion week in Dubai. Designers reinvented this wardrobe staple, presenting denim in a variety of unexpected ways.
Designers such as Faissal El-Malak and Hussein Bazaza showcased a wide range of denim designs, from deconstructed jackets to embellished jeans and even denim evening gowns. These unconventional takes on denim reflects the fashion world's constant quest for innovation and reinvention.
According to a report by Technavio, the global denim market is expected to grow by $14.4 billion between 2020 and 2024. With such a strong market potential, it's no wonder designers are eager to push the boundaries of this versatile fabric.
Incorporating innovative denim designs into your wardrobe can add a unique twist to your style. You could try a deconstructed denim jacket for a streetwear-inspired look, or a pair of embellished jeans for a touch of glamour. Remember, fashion is all about self-expression, so don't be afraid to experiment with different styles and silhouettes.
The Power of Accessories
Accessories can make or break an outfit. This maxim was on full display at the fashion week in Dubai, where accessories played a starring role in the collections of many designers. From oversized hats to bold statement jewelry, these embellishments added the perfect finishing touch to the runway looks.
Designers like Amato Couture and The Kayys demonstrated the transformative power of accessories, using them to complete the narrative of their collections. An intricate belt could cinch a flowy silhouette, giving it structure and definition. A vibrant handbag could add a pop of color to a neutral outfit, creating a focal point that draws the eye.
The appeal of accessories lies in their versatility and the potential for personal expression they offer. According to a report by Allied Market Research, the global costume jewelry market is expected to reach $52.4 billion by 2027, a testament to the growing consumer interest in accessories.
Incorporating accessories into your wardrobe is an easy and cost-effective way to stay on trend. You can switch up the look of a basic outfit by pairing it with different accessories. For example, a simple black dress could be dressed up with a pair of chandelier earrings for a night out, or paired with a statement necklace for a brunch date.
Experimenting with Volume
Fashion is all about pushing boundaries, and the recent fashion week in Dubai was no exception. One of the most notable trends from the event was the creative use of volume in clothing. Designers such as Zareena and Ezra Santos showcased looks featuring voluminous skirts, puffed sleeves, and oversized silhouettes, proving that size does matter in the world of fashion.
Playing with volume allows designers to experiment with shapes and proportions, creating visually striking looks that challenge traditional silhouettes. A voluminous skirt, for example, can add drama to an outfit, while puffed sleeves can create an interesting juxtaposition with a fitted waist.
According to a report by Vogue Business, oversized silhouettes are gaining popularity as consumers prioritize comfort and freedom of movement in their clothing. However, translating this trend into everyday wear can be a bit daunting, especially for those accustomed to more fitted styles.
The key to wearing voluminous clothing is balance. Pair an oversized blouse with a pair of skinny jeans, or a voluminous skirt with a fitted top. This creates a pleasing contrast and prevents the outfit from overwhelming your figure.
From oversized kaftans to billowing maxi dresses, there's no shortage of voluminous styles to explore at the fashion week in Dubai. So, don't be afraid to take up space and make a bold fashion statement.
The fashion week in Dubai is more than just a showcase of designer collections—it's a global platform for cultural exchange, creative expression, and trendsetting. Deciphering the trends from this event requires a keen eye and an open mind. By understanding the stories behind the colors, cuts, and embellishments on the runway, we can better appreciate the artistry of fashion and incorporate these trends into our personal style.
From the resurgence of minimalism to the experimentation with volume, fashion week in Dubai offers a rich tapestry of trends to explore. Whether you're a seasoned fashionista or a style novice, there's something for everyone at this glamorous event. So, the next time you find yourself marveling at the dazzling designs on the Dubai runway, remember: fashion is a language, and you hold the key to deciphering it.
We welcome any suggestions or questions. You can email us or contact us using the contact page.
You can also connect with us on the following social networks:
Facebook
Twitter
LinkedIn
Instagram