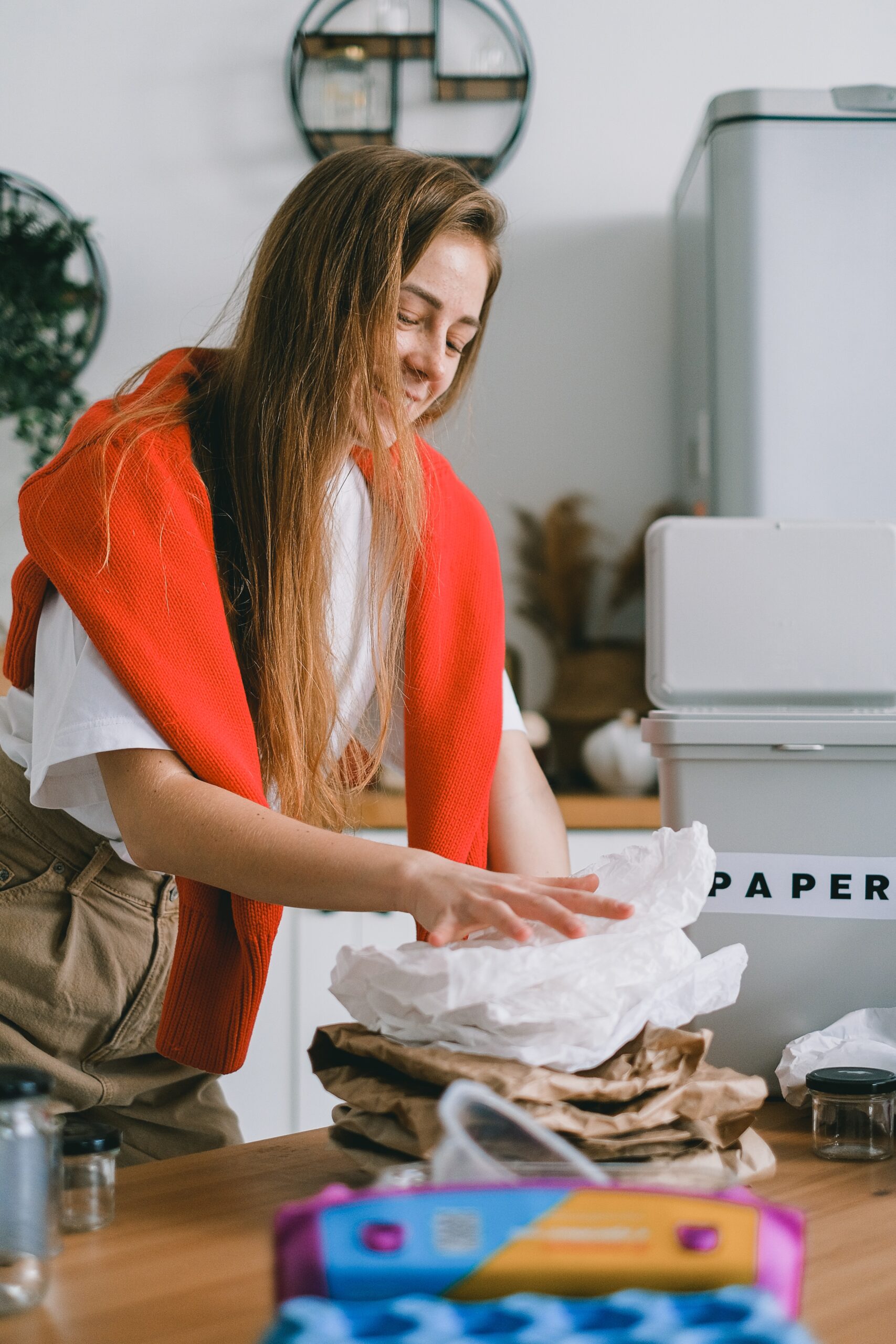 Hosting an event can be fun, but what do you do with all the leftover consumables? From food to decorations, there are creative ways you can repurpose what's left over and not let it go to waste. In this blog post, we'll explore some of the best ways to repurpose household consumables after an event.
Food Repurposing Ideas
Freeze it
Freezing food is an easy way to preserve it for future use. Once you know the types of food you'll have leftover, take advantage of the freezer to make sure nothing goes to waste. If you have extra fruit that may go bad soon, freeze it to create smoothies or ice cream later. Leftover bread can be frozen and used for croutons at a later time as well.
Mix & Match
Leftover rice, vegetables, meats, and more can be combined to make a delicious and unique fried rice dish. This is a quick and easy dinner that can be made with any combination of ingredients you have on hand. Plus, it's a great way to use up those leftover bits and bobs.
Toast it
Leftover bread or buns can be toasted and used for breakfast or croutons for a salad. Simply cut it into small cubes and toss it with olive oil, salt, and pepper. Then, bake in the oven until crispy.
Soups and Stews
Leftover vegetables or meats can be used to make a hearty soup or stew. You can easily create something tasty with little effort, at any time. Soups and stews are great for saving leftovers because they can be mixed together, and they'll still taste amazing.
Snack mixes
If you have small amounts of nuts, dried fruits, or chocolate left over, consider whipping up a snack mix to munch on throughout the week. This is a great way to mix up your snack routine and make good use of leftover ingredients.
Decorations Repurposing Ideas
Reuse Fabric
If you used any type of fabric decorations such as table cloths, curtains, or even decorative overlays, you can reuse those leftovers for any number of projects.
Take all the leftover fabric and try to create a unique and colorful patchwork quilt. Or, use the fabric as a background and create a piece of wall art.
Strings and Ribbons
Don't toss the decorations strings and ribbons just yet. They can make great gift wrap decorations. When wrapping presents next time, tie a piece of ribbon in a bow and use it to add some pizazz to your gift wrapping.
Turn Props into Wall Art
Some decorations, like balloons and pinwheels, can be cut or disassembled to create new decorations. Use balloons to make a colorful balloon garland to hang in your home. Or, turn your pinwheels into wall art or ornaments for the holiday season.
Create a Shadow Box
Create a shadow box with small decorative items like leftover confetti or themed holiday decorations. This will keep the memories of your parties or events close to you long after the event is over.
Vase Fillers
Use leftover tissue paper or small decorative ornaments to fill your vases for your next event or as an everyday decoration. This is an easy way to repurpose leftover items you may never have considered.
Gift Wrapping Ideas
Gift bag filler
Use leftover tissue paper or small decorative pieces as filler in your gift bags, rather than buying new stuffing. This is a great way to reuse, recycle and add a little extra love to your gift-giving.
Gift tags
Use leftover cardstock from previous events to create gift tags. With a simple hole punch, you can add a ribbon and have a DIY gift tag that's unique and memorable.
Wrapping Paper
Re-purpose wrapping paper by using it for gift wrap or use it for a craft project such as paper mache, scrapbooking, or collage.
Gift Wrap Decoration
Leftover ribbons, bows, and strings can be used as gift wrap decorations. Wrap them around your package, and bring some extra sparkle to your presents.
Sticker Seals
Use leftover stickers, whether they're holiday-themed or generic, to seal your gift bags or boxes. This adds the final touch of creativity and personalization.
Conclusion
Repurposing leftover household consumables after an event is a fantastic way to reduce waste, save money and create new decor ideas. You can create something new and unique without spending money on new items. Plus, with these creative ways of repurposing, you're doing your part to reduce waste and protect the environment.
So, before throwing away leftovers from an event, think about the different ways you can reuse, remake, and create something beautiful. Not only are you being eco-friendly, but you're also getting more creative in the process.
We welcome any suggestions or questions. You can email us or contact us using the contact page.
You can also connect with us on the following social networks:
Facebook
Twitter
LinkedIn
Instagram