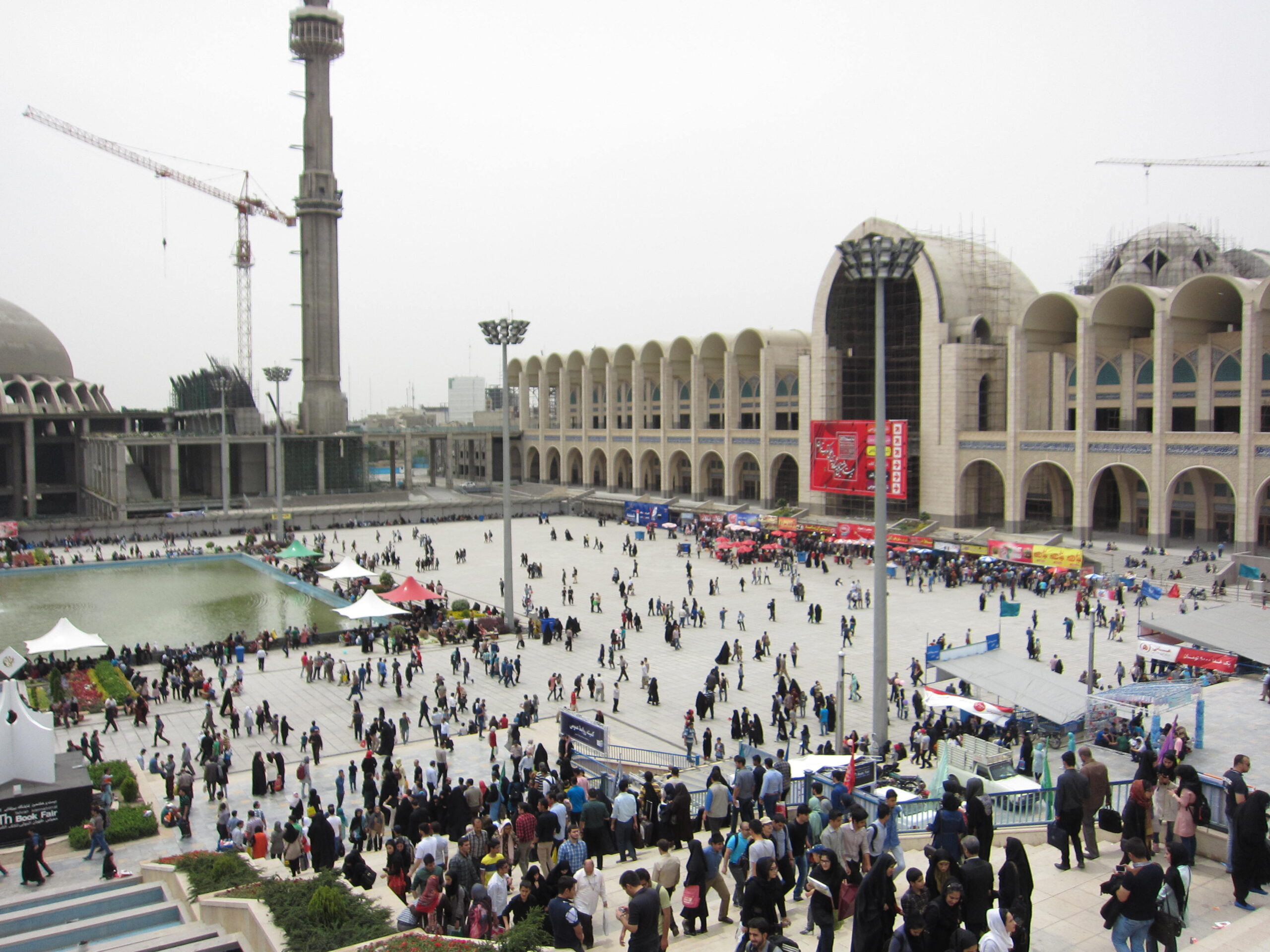 Welcome, book lovers and literary enthusiasts! We're about to embark on a journey through the grand corridors of the Tehran Book Fair, an event of unprecedented scale and importance in the Iranian cultural calendar. Imagine walking through aisles bursting with books, many filled with thoughts, tales, and ideas sprung from the fertile minds of Persian writers, both past and present. Imagine being surrounded by the aroma of freshly printed pages, the hum of eager conversations in multiple languages, and the collective pulse of people united by their love for literature. That's the magic of the Tehran Book Fair.
Held annually in the heart of Iran's bustling capital, Tehran, the fair provides a significant platform for Persian literature. From contemporary fiction, poetry, and non-fiction to rare manuscripts and classic texts, the fair is a vibrant showcase of the country's literary tradition. The Tehran Book Fair is more than just an event; it's a movement that contributes to the promotion and preservation of the Persian language and literature. Whether you are a publisher, an author, a reader, or just a curious visitor, the fair holds countless treasures for you to discover.
Important Facts
The Tehran International Book Fair takes place annually in Tehran, Iran.
The event is usually organized by the Ministry of Culture and Islamic Guidance of Iran.
The fair typically lasts for ten days and usually takes place in April or May.
No tickets are required for entry; it is open to everyone.
For those interested in having their own stall at the fair, they can register through the fair's official website.
Over 2,500 domestic and 600 foreign publishers participate annually, attracting millions of visitors from Iran and beyond.
Unearthing the Richness of Persian Literature
The Tehran Book Fair serves as a grand stage for Persian literature. The wealth of books on display is staggering, making it an excellent place for anyone interested in Persian culture to get their hands on original works by Iranian authors.
The fair exhibits a comprehensive range of genres, from historical novels to philosophical discourses, poetry, and graphic novels. Each stall is a mini library, enticing you with the promise of discovery. You never know, you may chance upon a beautifully illustrated edition of Ferdowsi's Shahnameh, or perhaps a copy of the Divan of Hafez that has long been on your wish list.
One of the joys of the fair is stumbling upon hidden gems. The fair provides a unique opportunity to discover contemporary Iranian authors who may not have as much international recognition but are immensely popular within their country. These works give an insider's view into Iranian society, its people, and their mindset, which can be incredibly enlightening.
And then there are the classics, the pillars of Persian literature. Works of Rumi, Omar Khayyam, Saadi, and others are prominently featured, reminding us of the timeless appeal of these great poets and thinkers. Seeing the spectrum of literature, from the classics to contemporary works, under one roof is indeed an enriching experience.
And for those who cannot read Persian, worry not. The fair includes numerous translated works, giving non-Persian readers an opportunity to dive into this rich literary tradition. This reflects one of the significant aspects of the Tehran Book Fair: its commitment to making Persian literature accessible to a global audience.
Celebrating Literary Talent
The Tehran Book Fair is also a platform for celebrating and recognizing literary talent. Each year, the fair hosts a variety of programs, including panel discussions, author meet-and-greets, and book signing events.
The author interactions, in particular, provide a golden opportunity to meet and converse with your favorite writers. Listening to them speak about their craft, their inspiration, and the challenges they face can be an enlightening experience. It's a rare chance to understand the creative process behind the books you admire, straight from the authors themselves.
The fair also holds numerous panel discussions where authors, publishers, critics, and scholars come together to discuss a variety of topics. These discussions often revolve around trends in literature, the challenges and future of publishing, or the importance of translations in making literature accessible. For a literature enthusiast, these sessions offer invaluable insights into the literary world.
Recognizing talent is another key feature of the fair. Numerous awards are given out during the fair, including the Book of the Year, Publisher of the Year, and Best Translated Book. These awards help promote excellence in writing, publishing, and translation, encouraging the ongoing growth and development of Persian literature.
Promoting Cultural Exchange
One cannot talk about the Tehran Book Fair without mentioning its role in promoting cultural exchange. The fair is not just a showcase of Iranian literature; it's a convergence of global cultures. Each year, the fair invites numerous countries to participate as guest nations, with their own pavilions showcasing their national literature.
This global participation results in an impressive display of international literature. Imagine wandering from the Iran pavilion, brimming with Persian literary gems, to the pavilion of a guest country, offering its own array of literary treasures. This journey allows you to explore the literary landscapes of different nations, all within the span of a few hours.
These international interactions extend beyond the exchange of books. The fair often organizes cultural programs such as art exhibitions, film screenings, and music concerts from guest countries. Such activities not only enrich the fair experience but also contribute to fostering cultural understanding and appreciation.
Indeed, the Tehran Book Fair, with its blend of Persian and international literature, serves as a testament to the universal power of literature. It underscores the idea that while we may speak different languages and come from diverse cultures, we share a common love for stories, ideas, and knowledge – a love that transcends borders and unites us.
Boosting the Publishing Industry
Another essential aspect of the Tehran Book Fair is its role in enhancing the publishing industry. As one of the most significant events of its kind in the Middle East, the fair draws publishers from all over the world, providing them a platform to showcase their offerings, network with industry professionals, and engage with readers.
For Iranian publishers, the fair is a major event that they prepare for all year. It provides them with an opportunity to launch their new titles, promote their authors, and increase their visibility both domestically and internationally. They also benefit from interacting with international publishers, gaining insights into global publishing trends and practices.
International publishers also find the fair beneficial. It offers them an entry point into the Iranian market, which, with its high literacy rate and rich literary tradition, holds significant potential. They also get a chance to explore Iranian books for possible translations, thereby contributing to the global dissemination of Persian literature.
Furthermore, the fair provides a platform for publishers to negotiate rights and licensing deals, fostering business relations between Iranian and international publishing houses. Such interactions can result in collaborations that benefit the industry as a whole.
In essence, the Tehran Book Fair acts as a catalyst for the growth of the publishing industry. It fosters an environment conducive to business, learning, and collaboration, benefiting publishers, authors, and ultimately, readers.
Encouraging Youth Participation
In the digital age, where screens often replace pages, engaging the younger generation in reading is crucial. The Tehran Book Fair plays a significant role in this regard. The fair is not just a shopping ground for book lovers, but a cultural event that attracts people of all ages, especially the youth.
The fair incorporates numerous youth-oriented programs, from storytelling sessions and book reading clubs to workshops on creative writing and illustration. Such activities not only entertain but also stimulate young minds, nurturing their interest in literature.
By interacting with authors, participating in workshops, or simply witnessing the excitement of the event, young visitors are inspired to explore the world of books. They get to see that books are not just educational tools, but portals to other worlds, sources of joy, and mediums for understanding the world better.
Furthermore, the fair also recognizes young literary talent. Many competitions are held in various categories, from poetry and short story writing to book illustrations. These contests not only foster creativity but also provide young talent a platform to showcase their work and gain recognition.
By promoting youth engagement in literature, the Tehran Book Fair ensures the continued vibrancy of the literary scene. It contributes to the cultivation of the next generation of readers, writers, and thinkers.
Nurturing the Translation Industry
The Tehran Book Fair plays a pivotal role in fostering the translation industry. One of the most exciting aspects of the fair is its spotlight on translated works, which allows Persian literature to reach a broader audience, and equally, global literature to be accessible to Iranian readers.
Each year, numerous translated books are launched at the fair, with special recognition given to exceptional translations. Such recognition not only motivates translators but also underscores the importance of their work in bridging cultural gaps.
Moreover, the fair provides a platform for interaction between Iranian and international publishers, which often leads to discussions about translation rights. These interactions can result in more books being translated, thereby enriching the global literary scene.
For Iranian authors, having their work translated and showcased at the fair increases their international visibility. It opens up opportunities for their work to be recognized and appreciated by a global audience, contributing to the global recognition of Persian literature.
On the flip side, Iranian readers benefit from having access to translated works from around the world. It broadens their literary horizons, enabling them to explore different cultures, ideas, and perspectives.
In essence, by promoting translations, the Tehran Book Fair contributes to the global literary dialogue. It reinforces the idea that literature knows no boundaries and that stories, in any language, have the power to connect us.
Fostering a Culture of Reading
The Tehran Book Fair is not just a venue for buying and selling books; it is a celebration of the reading culture. It is a testament to the power of literature and its enduring appeal in the age of digital media. The sight of millions of people, young and old, flocking to the fair each year, their enthusiasm for books undiminished, is a heartening sight for any book lover.
The fair provides a unique communal experience for readers. There is a shared excitement in the air as people browse through countless books, exchange recommendations, engage in animated discussions about their favorite authors or books, and queue up for author signings. It's a place where you can feel the collective pulse of a reading community.
Beyond the event itself, the fair encourages reading as a habit. With its wide array of books, from academic texts to graphic novels, the fair caters to every interest and age group. The ease of finding a book that suits one's taste, combined with the sheer excitement of the event, encourages people to read more. Even those who may not be avid readers are likely to be swept up in the enthusiasm and pick up a book or two.
Moreover, the fair's educational programs, such as workshops, author interactions, and panel discussions, foster a deeper appreciation for literature. They provide insights into the creative process behind books, enhancing the reading experience.
In a world where reading often competes with numerous other forms of entertainment, the Tehran Book Fair serves as a refreshing reminder of the joy of reading. It fosters a culture where books are valued, authors are celebrated, and reading is cherished.
As we conclude this literary journey, we hope you've gained insights into the remarkable role of the Tehran Book Fair in promoting Persian literature and fostering a global literary dialogue. From its focus on showcasing Persian literary talent to its commitment to cultural exchange, youth engagement, and nurturing the publishing and translation industry, the fair's contributions are manifold. Above all, the Tehran Book Fair is a testament to the enduring power of literature. Whether you're an avid reader, a curious visitor, or a participant, the fair promises an enriching experience. So here's an invitation to join this grand celebration of books. Let's continue to revel in the joy of reading and keep the flame of literature burning bright!
Do visit the fair's official website for more details about the upcoming event and its schedule. Happy reading!
We welcome any suggestions or questions. You can email us or contact us using the contact page.
You can also connect with us on the following social networks: