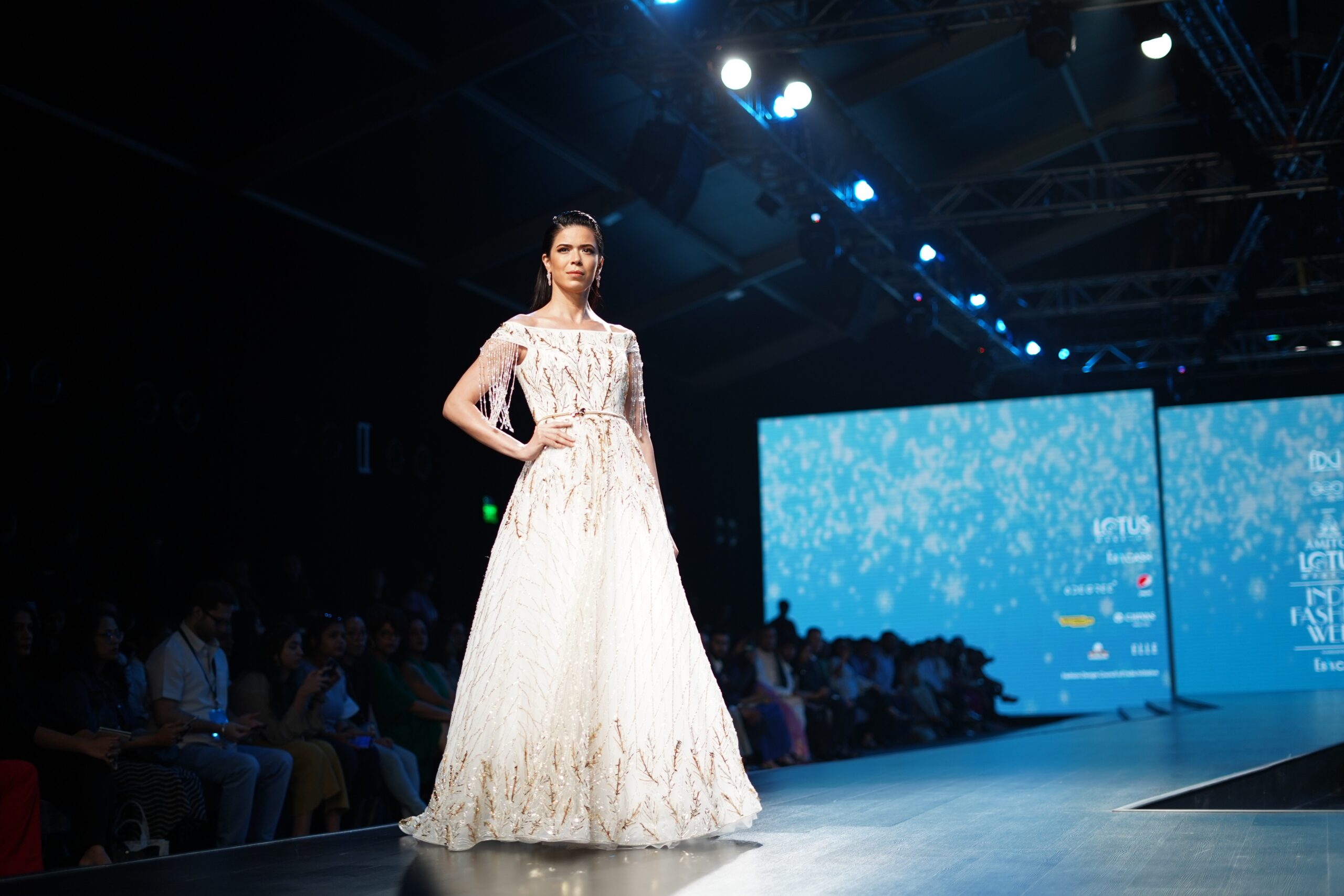 Madrid Fashion Week, a dazzling spectacle that unfolds annually, leaves its indelible print on the global fashion industry with a perfect blend of traditional charm and modern design. This world-class event offers an authentic glimpse into Spanish culture, translated beautifully into clothing, accessories, and artistic presentations. If you've never been a part of Madrid Fashion Week, the rich Spanish heritage and avant-garde designs that fill every corner would certainly leave you enchanted. It's not just an event, but an exhilarating journey that takes you deep into the heart of Spanish elegance.
As a fashion aficionado or an intrigued observer, Madrid Fashion Week represents more than just a chance to appreciate Spain's leading designers. It is a melting pot of creativity, innovation, and cultural expression that invites everyone to participate in a shared love for fashion. Whether you're a veteran in the fashion industry, an upcoming designer, a model, a blogger, or simply an enthusiast, the fair offers immense opportunities to learn, grow, network, and above all, celebrate the dynamism of fashion.
A Celebration of Spanish Heritage
One of the undeniable charms of Madrid Fashion Week is its commitment to celebrating and showcasing Spanish heritage. This isn't just about fashion – it's about the cultural identity that Spain has carefully nurtured over centuries, now being elegantly transcribed into fabric and design. As soon as you step onto the showground, you're instantly wrapped in a myriad of colors, patterns, and textures, each resonating with the historical and cultural essence of Spain.
Spain's deep-rooted traditions find their way onto the runway through intricate embroideries, flamenco ruffles, and matador influences. Renowned designers like Agatha Ruiz De La Prada and Devota & Lomba have often displayed collections that are nothing short of a visual feast of Spanish folklore and tradition. The past and the present harmoniously blend, creating a timeless style that tells stories of Spanish history and cultural legacy. Madrid Fashion Week is indeed an opportunity to witness Spanish culture, told through the language of fashion.
The event further underlines the fact that fashion is not solely about clothing; it's a powerful medium that can communicate cultural identity and values. This understanding enables Madrid Fashion Week to be a venue that promotes Spanish culture globally, demonstrating the country's rich heritage and resilience.
As a visitor, you will not just be seeing a fashion show but experiencing a cultural spectacle that profoundly speaks about Spain's history, its people, and its lifestyles. It is an enlightening experience that allows you to understand the Spanish way of life better, and how it has been impacting the fashion world for years.
For exhibitors, this platform provides a unique opportunity to incorporate traditional elements into their designs, bringing their creations closer to the Spanish heartland. This authentic incorporation can be their unique selling proposition, distinguishing their offerings from competitors and establishing a strong brand identity.
A Platform for Innovation
The most significant testament to Madrid Fashion Week's influence is its unwavering commitment to innovation. It's the platform where fresh ideas and unconventional designs spring to life. Every year, the event showcases a plethora of new trends, groundbreaking designs, and avant-garde fashion, acting as a cornerstone for innovation in the industry.
A memorable instance of this was when designer Maria Escote presented her "Free Willy" collection at Madrid Fashion Week 2020. The collection featured bold, abstract prints and a riot of colors, pushing the boundaries of conventional design. This line captured worldwide attention, marking a significant milestone in innovation at the event. It stands as an example of the creative freedom that Madrid Fashion Week allows and encourages.
But innovation at Madrid Fashion Week is not confined to the design of garments alone. It also extends to sustainable fashion practices and the adoption of digital technology. The event has become a platform for designers to showcase their commitment to sustainable fashion, with collections emphasizing recycling, reusing, and the use of environmentally-friendly materials. The "Ecoembes" collection by designer Moises Nieto in 2018 made of recycled materials is a testament to this.
Digital innovation has also become an integral part of the show, with designers increasingly using technologies such as 3D printing, AR, and VR to bring their creations to life. For instance, in 2019, designer Custo Barcelona unveiled a collection created with 3D printing techniques, making a strong statement about the future of fashion.
This relentless pursuit of innovation doesn't just appeal to the observers. It's an open invitation to designers and exhibitors to push their boundaries, explore new ideas, and redefine the norms. Madrid Fashion Week offers a safe space for experimentation, challenging the status quo, and pioneering trends that could set the tone for global fashion.
The Inclusion of Diversity
Madrid Fashion Week is not just about stunning clothes and runway models; it's a place where diversity is celebrated. It is a space where designers, models, and attendees of different backgrounds, body types, and ideologies converge to embrace the beauty of individuality.
Take, for instance, the paradigm-shifting decision taken in 2006, where Madrid Fashion Week became the first fashion event to set a minimum body mass index (BMI) for models, promoting a healthier body image. This move caused waves across the fashion industry worldwide, pushing for a healthier and more realistic portrayal of models.
The event's commitment to diversity is also evident in the inclusion of different genders, ages, and ethnicities on the runway. In 2019, Madrid Fashion Week featured its first-ever all-transgender fashion show by designer Paco Rabanne, paving the way for greater inclusivity in fashion. Similarly, leading designer, Ulises Merida showcased a collection worn by models of different ages, debunking the stereotype that fashion is only for the young.
Such inclusivity goes beyond the runway, permeating all aspects of the event. Inclusivity seminars, panel discussions, and workshops are held to foster a dialogue about the importance of diversity in fashion. Madrid Fashion Week encourages visitors to celebrate their uniqueness and embrace their individuality through fashion, creating a more welcoming and accepting environment.
For exhibitors, this commitment to diversity opens up new avenues for growth and creativity. It gives them the chance to cater to a diverse audience and broaden their reach. By creating collections that are inclusive, they are not just capturing a wider market but also promoting a more realistic, humane side of fashion.
Opportunities for Networking and Growth
Madrid Fashion Week is not only a platform to display the latest trends and innovations; it is also a hub for networking and growth opportunities. Fashion enthusiasts, designers, and business professionals from all around the world gather to share their ideas and perspectives, fostering an environment of collaboration and learning.
For example, the fair organizes various fashion talks, seminars, and panel discussions featuring industry stalwarts and thought leaders. These sessions offer insights into the fashion world's latest trends, business strategies, and future prospects. In 2021, a notable seminar featured fashion mogul Anna Wintour, where she shared her insights on the evolving fashion industry in the post-pandemic era.
For young designers and fashion startups, Madrid Fashion Week is a golden opportunity to showcase their work and gain exposure. The fair's "Ego" section is dedicated to young talents, providing them with a platform to reach a broader audience and interact with industry veterans. Designers like Pepa Salazar and Maria Ke Fisherman had their breakthrough moments on this platform, making it an indispensable opportunity for budding talents.
Madrid Fashion Week is also an excellent platform for businesses to promote their products and services to a targeted audience. Businesses related to clothing, accessories, makeup, and other fashion-related products can greatly benefit from the exposure the event provides.
For visitors, it is a chance to meet like-minded individuals, learn from industry leaders, and gain a deeper understanding of the global fashion scenario. Thus, Madrid Fashion Week provides a comprehensive platform for learning, networking, and personal growth for everyone involved.
Exposure to Emerging Designers and Brands
Madrid Fashion Week offers a unique opportunity to discover emerging designers and brands who are redefining the fashion landscape. With its dedicated spaces such as the 'Ego' platform, the event shines a spotlight on fresh talent and innovative fashion labels that may otherwise be overshadowed by the industry's giants.
One such talent is the young Spanish designer, Paloma Wool. She showcased her unique fashion approach at Madrid Fashion Week 2022, making headlines with her fresh, creative interpretations of everyday wear. Another noteworthy example is the brand, Oteyza, which presented an impressive blend of Spanish tradition and modern style in its 2021 collection.
The fair enables these new designers to display their talent on an international platform, earning them recognition and potential collaboration opportunities. The exposure that Madrid Fashion Week offers to emerging talents can be the perfect launchpad for their career, opening doors to endless possibilities.
As a visitor, you would be among the first to spot these rising stars, giving you an edge in knowing the future trends before they hit mainstream fashion. It's an exclusive peek into the fashion world's future, offering an understanding of the evolving landscape and the trends shaping it.
From an exhibitor's perspective, featuring new talent is a strategic move to capture market interest. The curiosity and appeal surrounding emerging designers and brands often translate into increased visitor engagement, enhanced brand recognition, and potential business growth.
Aesthetic Experience and Inspirational Content
Beyond the runways, the allure of Madrid Fashion Week lies in its aesthetic appeal. Every corner of the venue is a visual treat, with carefully curated decor, themed installations, and art exhibits that add a touch of elegance to the event. The atmosphere resonates with creativity, providing endless inspiration for fashion lovers, photographers, influencers, and content creators alike.
The shows themselves are not just about the clothes, but a complete aesthetic experience. Spectacular sets, dramatic lights, captivating music – each element is thoughtfully designed to complement the collections and create a mesmerizing spectacle. Renowned designer Juanjo Oliva's show in 2020, with its magnificent backdrop of draping fabrics, stands as an exceptional example of this visual splendor.
Madrid Fashion Week is not just a fashion show; it's an immersive experience that engages all your senses. As a visitor, it offers you endless inspiration and content for your blogs, social media, or even your personal style. The photographic opportunities are aplenty, allowing you to capture and share the essence of Spanish elegance and fashion innovation with your audience.
For exhibitors, the aesthetically curated spaces offer an opportunity to create a memorable brand experience. By aligning their brand's visual presentation with the event's artistic appeal, they can leave a lasting impression on the visitors, thereby strengthening their brand image.
The Vibrant City of Madrid
Finally, attending Madrid Fashion Week gives you the opportunity to explore Madrid, a city renowned for its rich history, exquisite architecture, delectable cuisine, and vibrant nightlife. As the fair usually spans for a week, you get ample time to discover the city's many charms.
For fashion enthusiasts, areas like Salamanca and Chueca offer an array of boutique stores, vintage shops, and high-end fashion outlets. Places like El Rastro, Madrid's famous open-air flea market, are a treasure trove for those looking for unique fashion finds. The city's thriving art scene can be explored through its numerous museums and galleries like the Prado Museum and Reina Sofia Museum.
The city's vibrant food culture is another experience not to be missed. From tapas bars to Michelin-star restaurants, Madrid offers a culinary journey that complements your fashion-filled itinerary.
As an exhibitor, showcasing your creations at Madrid Fashion Week not only positions your brand within the global fashion industry but also within the context of a city known for its style, culture, and sophistication. This association enhances your brand image and can contribute significantly to your business growth.
In conclusion, Madrid Fashion Week is more than a fashion event. It's an immersive cultural experience that blends tradition with innovation, promotes diversity, provides opportunities for networking and growth, showcases emerging talent, offers aesthetic inspiration, and invites you to explore the vibrant city of Madrid. Whether you're an industry insider or a fashion lover, the fair guarantees an unforgettable experience that extends far beyond the runways. So why wait? Be part of the next Madrid Fashion Week and experience Spanish elegance in all its glory!
We welcome any suggestions or questions. You can email us or contact us using the contact page.
You can also connect with us on the following social networks:
Facebook
Twitter
LinkedIn
Instagram