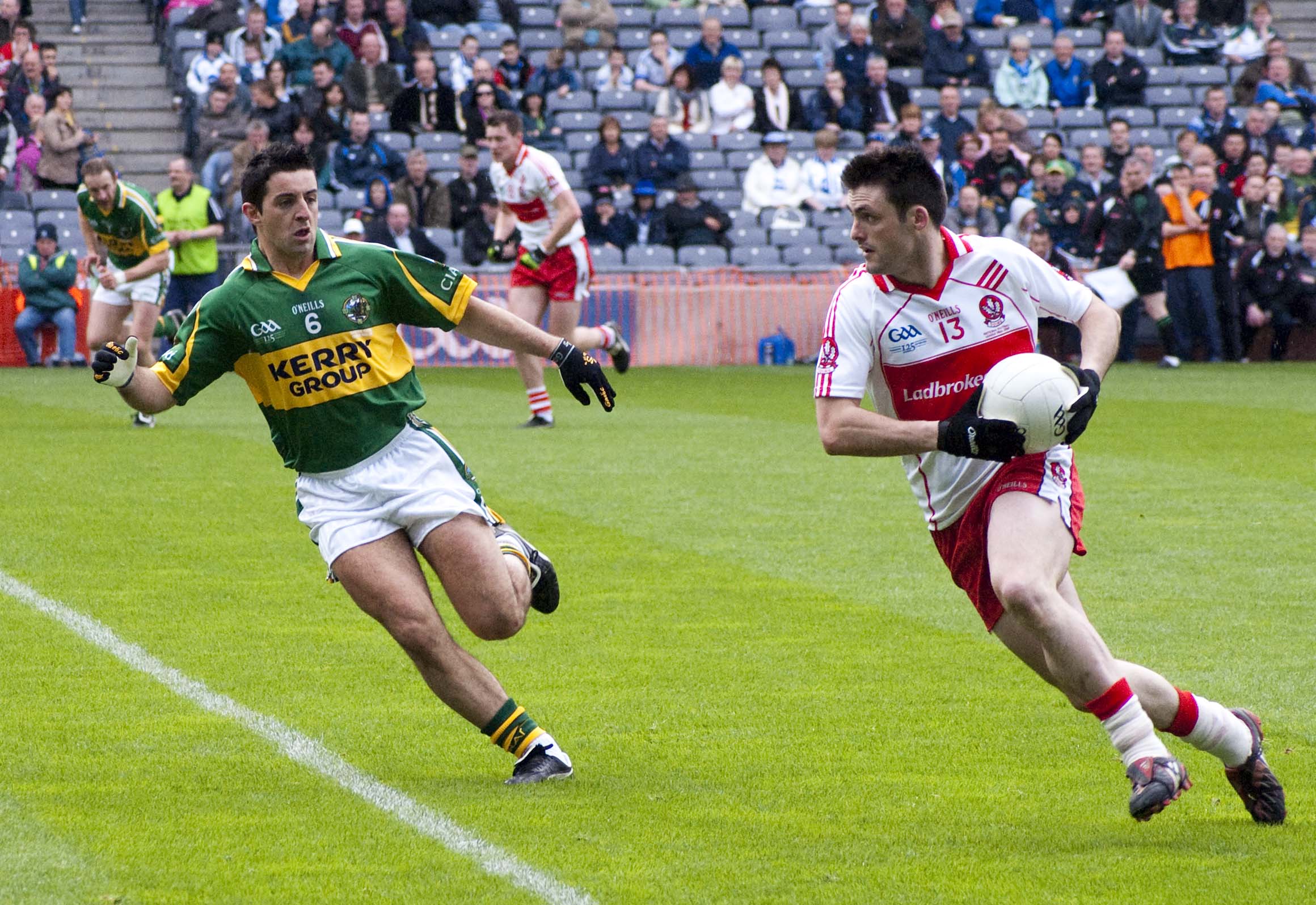 There's a unique pulse that beats within the heart of Ireland, a vibrant rhythm that resonates through the nation's rich landscapes, iconic landmarks, and lively communities. This pulse is strongly felt in the realm of Irish Sporting Events, where traditional and contemporary sports unite locals and visitors alike in a celebration of athletic skill, community spirit, and cultural pride.
The Emerald Isle, as Ireland is fondly known, is not just home to picturesque landscapes and world-renowned beers; it's a haven for sports enthusiasts, hosting a range of unique events that highlight the nation's love for competition and camaraderie. From the primal thrill of Gaelic games to the serene swing of golf, Ireland offers a sports scene as diverse as its storied history and enchanting folklore.
Where does it take place?
When it comes to Irish Sporting Events, there's no shortage of venues that cater to every kind of athletic interest. These events are typically dispersed across the country, held in venues that are as diverse as the games themselves.
Gaelic Games: The heart of Gaelic sports beats loudest in the iconic Croke Park in Dublin, which is not only the headquarters of the Gaelic Athletic Association (GAA) but also the third-largest stadium in Europe. This imposing arena hosts the annual All-Ireland Senior Football and Hurling Championships, attracting over 80,000 passionate spectators.
Rugby: For rugby enthusiasts, the Aviva Stadium, also known as Lansdowne Road, is a sanctuary. Situated in Dublin, this state-of-the-art venue is where the national rugby team competes in the Six Nations Championship and other international fixtures.
Horse Racing: Ireland's horse racing events take place across a number of stunning racecourses. The Irish Derby is held at the Curragh Racecourse in County Kildare, while the Galway Races, one of the country's largest and most popular festivals, takes place at the Galway Racecourse.
Golf: Ireland's lush landscapes serve as the perfect backdrop for some of the world's most beautiful and challenging golf courses. The Irish Open, a key part of the European Tour, often rotates among these courses, including the famous Royal Portrush Golf Club in Northern Ireland.
Local Sports: Local sports events, including road bowling, rounders, and hurling, often take place in community fields and local parks across the country. These games provide an authentic Irish sports experience, showcasing the grassroots sporting culture of Ireland.
Tickets?
Securing tickets to these Irish Sporting Events can be as thrilling as the games themselves. Different events have their own ticketing procedures, often available through online platforms or directly from the hosting venue.
Gaelic Games: Tickets for major GAA events, like the All-Ireland Football and Hurling finals, are in high demand. They are primarily distributed through GAA clubs across Ireland, with a limited number available to the general public through the GAA's official website.
Rugby: Tickets for matches at Aviva Stadium, especially for the Six Nations fixtures, can be purchased from the Irish Rugby Football Union (IRFU) website or from authorized ticket sellers.
Horse Racing: Tickets for horse racing events can be bought directly from the racecourse's official website. The Galway Races, for example, offers a variety of ticket options, including general admission, reserved seats, and premium hospitality packages.
Golf: Tickets for the Irish Open are typically available on the European Tour's official website. Options often include day tickets, season tickets, and premium hospitality packages.
Local Sports: For local sports events, tickets are usually not required. Spectators can simply join the community at the venue and enjoy the games free of charge. However, for larger local tournaments, tickets may be sold on-site or through local clubs and organizations.
How to Register?
Depending on the event and your intended level of participation, the registration process for Irish Sporting Events varies. Here's a brief overview:
Gaelic Games: If you're interested in participating in Gaelic games at a competitive level, you'll need to join a local club affiliated with the GAA. Club membership often involves a registration process that includes completing an application and paying a membership fee. For less formal and more community-based Gaelic games, it's typically a matter of showing up and joining in the fun.
Rugby: Similar to the Gaelic Games, if you aim to participate in official rugby matches, you'll need to join a club affiliated with the IRFU. Most clubs have youth and adult teams, with registrations typically opening before the start of the season.
Horse Racing: For horse racing, registration is generally aimed at owners and trainers who wish to enter their horses in the races. Each racecourse will have its own entry process, often outlined on its official website.
Golf: Registering for a golf tournament like the Irish Open usually involves having an official handicap and applying through the European Tour's official website or the hosting golf club.
Local Sports: For local sporting events, the registration process is usually straightforward and community-oriented. You might need to get in touch with local sports clubs or community centers to get details about upcoming events and how to participate.
Organizer?
Each Irish Sporting Event is typically organized by a specific association or group dedicated to the sport:
Gaelic Games: The Gaelic Athletic Association (GAA) is responsible for organizing and promoting Gaelic games across Ireland. This organization is deeply rooted in Irish communities and plays a significant role in preserving and promoting Irish culture and identity.
Rugby: The Irish Rugby Football Union (IRFU) oversees the organization of rugby matches in Ireland. The IRFU not only organizes international fixtures but also runs domestic competitions and supports local clubs.
Horse Racing: Horse Racing Ireland (HRI) is the governing body of horse racing in Ireland. They organize race meetings, maintain racecourses, and oversee the welfare of horses and jockeys.
Golf: Golf tournaments in Ireland, including the Irish Open, are often organized by the European Tour in conjunction with local golf clubs. Golf Ireland is the national governing body for golf, and they also organize various competitions at different levels.
Local Sports: The organization of local sports events is often handled by community groups, local sports clubs, or county councils. They manage everything from securing the venue to scheduling games and rallying spectators.
Ireland's Passion for Sports
As we delve deeper into the world of Irish Sporting Events, it's impossible to overlook the nation's intense passion for sports. This passion isn't just about competition or victory; it's about community, heritage, and a shared sense of identity.
Sports play a significant role in Irish society. They act as social glue, binding communities together and offering a common ground for people from all walks of life. In cities and towns across the country, local sports clubs are often the lifeblood of communities, fostering camaraderie and offering an important social outlet.
At the heart of this sporting culture lies the Gaelic games. These games, particularly Gaelic football, and hurling, are deeply woven into the Irish social fabric. Not merely sports, they embody a thousand-year-old tradition, reflecting the country's Celtic history and communal spirit. The sheer exhilaration of the All-Ireland Finals, where the country's best teams clash at Croke Park, is a testament to the country's unwavering love for these games.
This passionate love for sports is not confined to the Gaelic games. The thunderous applause echoing in Aviva Stadium during a rugby match, the palpable anticipation at the racecourses, and the quiet focus on the golf courses – all testify to Ireland's sporting ardor. It's a love that transcends age, background, and borders, uniting everyone under the thrilling banner of sportsmanship and shared heritage.
Whether it's the iconic Gaelic games, the tension-filled rugby clashes, the thunderous horse races, or the skillful golf tournaments, Irish Sporting Events embody an unwavering passion for sports. This passion resonates in the roaring crowds, the fierce competitions, and the joyous celebrations, painting a vivid picture of a nation united by its love for sports.
The Uniqueness of Irish Sporting Events
The uniqueness of Irish Sporting Events lies in their blend of ancient traditions, competitive spirit, and communal camaraderie. The sports themselves are fascinatingly distinct, often intrinsically linked to the country's cultural heritage.
Gaelic Games: Perhaps the most distinct are the Gaelic games, including Gaelic football, hurling, camogie, and handball. Rooted in Ireland's ancient past, these sports offer a spectacle of speed, skill, and physicality that's uniquely Irish. In particular, hurling is considered one of the oldest and fastest field sports in the world, recognized by UNESCO as an intangible cultural heritage.
Rugby: Rugby in Ireland is more than a sport; it's a symbol of unity. Despite the political divide between the Republic of Ireland and Northern Ireland, the Irish rugby team represents the whole island, making every match a powerful statement of unity.
Horse Racing: Horse racing in Ireland is a centuries-old tradition that offers a unique blend of sporting excitement and social interaction. The Irish are renowned for their horse-breeding prowess, and the sport plays a significant role in rural economies.
Golf: Ireland's golfing tradition stands out with its world-class links courses, characterized by their coastal locations and natural layouts. Irish courses are often set amidst dramatic landscapes, adding an element of awe-inspiring beauty to the challenge.
Local Sports: Ireland also hosts a range of unique local sports events, from road bowling in County Armagh to the traditional game of rounders, Ireland's own version of baseball. These sports offer a window into Ireland's rich local traditions and community spirit.
Significance of Irish Sporting Events
Irish Sporting Events are not just games; they're significant cultural touchstones that reflect and shape Ireland's societal identity. These events hold immense significance in several ways:
Cultural Significance: The Gaelic games, in particular, are deeply woven into Ireland's cultural fabric, representing an essential aspect of Irish heritage and identity. These games provide a living link to ancient traditions and Celtic history.
Social Significance: Sporting events in Ireland also carry immense social importance. They serve as a unifying force, bringing together diverse communities. The local pub often becomes a buzzing hub during match days, where fans gather to cheer, debate, and share the highs and lows of the game.
Economic Significance: Sports also play a crucial role in Ireland's economy. Horse racing, for instance, is a significant contributor, supporting rural economies, promoting tourism, and underlining Ireland's standing as a leading player in the global thoroughbred industry.
International Significance: Sports like rugby and golf have put Ireland on the international stage. The Irish rugby team's success in the Six Nations Championship and the country's hosting of prestigious golf tournaments like the Ryder Cup and The Open Championship showcase Ireland's sporting prowess to the world.
Benefits of Attending Irish Sporting Events
Attending Irish Sporting Events can offer a wealth of benefits to spectators, making them must-visit experiences:
Cultural Immersion: Attending these events provides a deep dive into Irish culture. It's a chance to experience first-hand the traditions, values, and passions that make Ireland unique.
Community Connection: These events offer a great opportunity to mingle with locals, share in their enthusiasm, and understand the community spirit that defines Irish society.
Thrilling Entertainment: The games themselves offer high-octane entertainment. Whether it's the swift action of hurling, the strategic play in rugby, the exhilarating horse races, or the focused precision in golf, the thrill of watching these sports live is incomparable.
Beautiful Venues: The venues of these sporting events – be it the iconic Croke Park, the state-of-the-art Aviva Stadium, the scenic racecourses, or the stunning golf courses – are attractions in themselves.
Local Delights: These events often go hand-in-hand with local festivals, offering a chance to savor local food, music, dance, and crafts, adding to the overall experience.
Benefits for Exhibitors at Irish Sporting Events
Irish Sporting Events provide a golden opportunity for exhibitors, be they local businesses, food vendors, merchandise sellers, or even tourist agencies. These events offer several benefits:
Visibility and Reach: Sporting events, especially those of national significance, draw large crowds. This visibility can prove extremely beneficial for exhibitors, allowing them to reach a wide and diverse audience.
Brand Awareness: Exhibiting at such events can significantly enhance brand awareness. From sponsoring a local team to having a stall at the event, the options are plentiful for businesses to get their name out there.
Community Engagement: These events provide a platform for exhibitors to engage with the local community. It's an excellent opportunity to build relationships, gain feedback, and understand consumer preferences.
Sales Opportunities: The influx of spectators at these events can lead to a significant increase in sales. Whether it's a food stall that keeps spectators well-fed during the event, or a merchandise shop selling team jerseys, the sales opportunities are vast.
Promotion of Local Economy: For local businesses, these events are a chance to showcase their products and contribute to the local economy. They can gain recognition, not only from the local community but also from visitors who may be attending the event from other parts of Ireland or even from abroad.
Lasting Impact of Irish Sporting Events
Irish Sporting Events leave a lasting impact on everyone involved – from the players to the spectators, the organizers to the exhibitors. Let's take a closer look at this impact:
Players: For players, these events offer the chance to showcase their skills, compete at a high level, and represent their clubs, counties, or the nation. The sense of achievement, the physical fitness, the lessons in teamwork and leadership – the impact on players is profound.
Spectators: For spectators, these events are more than just a source of entertainment. They're a part of their cultural identity, a community bonding experience, and a chance to partake in collective joy, heartache, anticipation, and celebration. The memories made and the camaraderie experienced to leave a lasting imprint.
Organizers and Exhibitors: For organizers and exhibitors, these events can mean economic growth, increased visibility, and a sense of pride in contributing to the sporting culture. The benefits reaped often have a long-term effect, helping businesses grow and prosper.
Community: On a broader scale, these events positively impact the community and the nation. They encourage sporting participation, promote healthy lifestyles, boost the economy, and contribute to social cohesion and national identity.
In essence, Irish Sporting Events are an integral part of Ireland's cultural, social, and economic landscape. They're a vibrant display of the country's sporting prowess, communal spirit, and rich heritage. Whether you're a player, a fan, an exhibitor, or a casual visitor, these events offer an enriching experience that goes beyond the games themselves. They're a celebration of what it means to be Irish, encapsulating the joy, pride, passion, and resilience that define this wonderful nation. So why not be a part of this vibrant celebration? Come, and experience the thrill, the camaraderie, and the cultural immersion that Irish Sporting Events have to offer. You'll be swept up in the excitement, caught up in the emotion, and left with memories that will last a lifetime.
We welcome any suggestions or questions. You can email us or contact us using the contact page.
You can also connect with us on the following social networks:
Facebook
Twitter
LinkedIn
Instagram