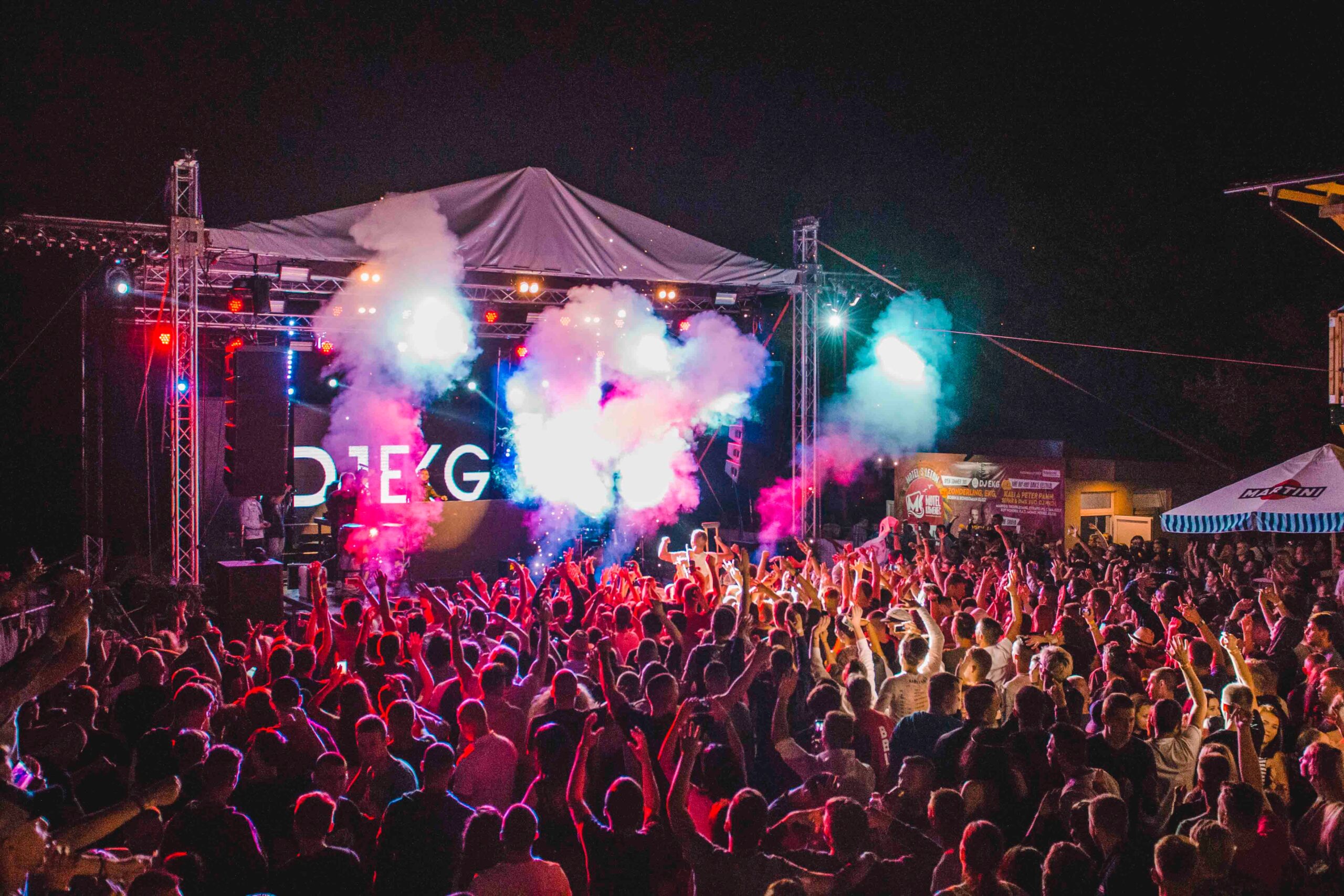 Welcome to a journey into a unique musical experience, one that binds the electric energy of music with the importance of societal concerns – welcome to Exit Festival Serbia. Nestled within the Petrovaradin Fortress in the vibrant city of Novi Sad, this festival represents a collision of music and social awareness. This enticing extravaganza offers an unparalleled cultural encounter that reaches far beyond the average music festival. With its rich array of globally acclaimed artists, various musical genres, and dedicated social campaigns, Exit Festival Serbia has carved an exceptional niche in the international festival scene.
Imagine standing amidst a sea of diverse people, all swaying rhythmically under the expansive Serbian sky, every beat, every lyric reverberating within you. Meanwhile, your heart doesn't only race due to the electrifying music, but also for the sense of being part of something larger – a collective social consciousness. That's the magic of Exit Festival Serbia. This festival isn't simply a show, it's a culturally immersive experience that extends beyond the barriers of language and nationality. Now, let me take you through the ten compelling reasons that make Exit Festival Serbia an unmissable event.
An Eclectic Musical Line-Up
Exit Festival Serbia distinguishes itself with a broad range of music genres, catering to diverse tastes. From the entrancing beats of techno and house music to the soulful strings of indie rock, the festival is a musical cornucopia. Top international artists such as David Guetta, Stormzy, and Eric Prydz have graced its stages. Each year, festival attendees eagerly anticipate the unveiling of the line-up, which never fails to impress.
In 2022, for instance, the festival was headlined by The Cure, a band renowned for its profound impact on alternative rock. The band's performance at Exit Festival Serbia was lauded as one of the highlights of the year in global music festivals. It's this dedication to providing a variety of high-quality performances that truly sets Exit Festival Serbia apart.
Additionally, the festival also serves as a platform for emerging Serbian and Balkan artists. These artists, often overlooked by mainstream festivals, get an opportunity to showcase their talent to a wider, appreciative audience. This fostering of local talent contributes to the uniqueness of Exit Festival Serbia and gives attendees the chance to discover new music.
Remarkable Venue
The second reason is the location itself – Petrovaradin Fortress, a remarkable 17th-century fortress situated on the right bank of the Danube River. The fortress' historic appeal mixed with the modern, dynamic music creates a unique atmosphere. The festival spans various stages within the fortress, each adorned with intricate light shows and immersive visuals. These stages, coupled with the impressive acoustics of the fortress, provide an unforgettable musical experience.
While the Main Stage draws large crowds with its well-known international performers, other stages such as No Sleep Novi Sad and Dance Arena host a range of performances that cater to specific music tastes. The Dance Arena, particularly, is a hotspot for electronic music fans and is often mentioned among the best global festival stages.
The venue's distinct ambiance is amplified by the scenic view of Novi Sad and the Danube River, adding to the festival's charm. Furthermore, the fortress layout encourages exploration, with numerous nooks and crannies hosting various art installations and food stalls, ensuring there's always something new to discover at Exit Festival Serbia.
Social Activism
At its core, Exit Festival Serbia isn't just about music – it's also about fostering social awareness and change. Born from a student movement fighting for peace and democracy, the festival has always carried a strong social message. Every year, Exit advocates for various social causes like environmental conservation, human rights, and mental health.
Exit Foundation, the festival's social activism arm, regularly organizes campaigns on critical issues. For example, in 2020, they ran a campaign called "Life Stream", drawing attention to climate change and environmental protection. Prominent figures and activists joined the campaign, promoting awareness among festival attendees and beyond.
This distinct blend of music and social consciousness provides an enlightening experience. Attendees are not only entertained but also educated about pressing global issues. By attending Exit Festival Serbia, you're participating in a socially conscious event, creating change through celebration.
Cultural Exposure
Attending Exit Festival Serbia provides a unique opportunity to immerse oneself in Serbian culture. Novi Sad, Serbia's second-largest city and the host of the festival, is a cultural hub with an array of museums, galleries, and historical sites. The city itself was named the European Capital of Culture for 2021, underscoring its rich cultural offerings.
During the festival, the city comes alive with a multitude of side events, including art exhibitions, food festivals, and street performances. Festival attendees can explore the city's diverse culinary offerings, traditional music, and art scenes.
Attending Exit Festival Serbia provides an opportunity not just to visit Serbia, but to experience it. The festival is a doorway into the rich, vibrant tapestry that is Serbian culture, providing cultural exposure that extends far beyond the festival grounds.
Community Spirit
Exit Festival Serbia is more than just a four-day event – it's a community. The festival annually brings together music enthusiasts from over 60 countries. This diverse gathering of individuals creates a unique opportunity for cultural exchange and understanding.
The communal atmosphere is palpable, with festival-goers often describing Exit as a place where lifelong friendships are formed. This spirit of unity and togetherness, combined with the shared experience of music and activism, creates an environment unlike any other.
The community extends beyond the festival-goers. The residents of Novi Sad warmly welcome visitors, often opening their homes to accommodate attendees. This genuine hospitality contributes to the overall charm and appeal of Exit Festival Serbia, making it a heartwarming experience for all who attend.
Economic Impact
Every year, Exit Festival Serbia has a significant economic impact, particularly for Novi Sad and the surrounding regions. According to a 2018 study by the Faculty of Economics in Subotica, the festival contributes more than €16 million annually to the Serbian economy. Local businesses such as restaurants, cafes, and hotels benefit substantially from the influx of visitors, while the increased global exposure also boosts tourism in the long run.
For those looking to exhibit their products or services, the festival presents a lucrative platform. From food and beverage vendors to artisans and local designers, many take advantage of the festival's international audience to showcase their offerings. Thus, your visit not only provides you with an unforgettable experience but also contributes to the local economy and supports small businesses.
Sustainability Efforts
Exit Festival Serbia is committed to promoting sustainability. Over the years, it has implemented various measures to minimize the environmental impact of the festival. For example, the festival's "Green R:Evolution" campaign aims to make Exit one of the world's first carbon-neutral festivals by 2023.
In addition, the festival encourages waste sorting, recycling, and responsible water usage. It also promotes the use of public transportation, cycling, and walking among its attendees to reduce carbon emissions. Moreover, Exit has partnered with environmental organizations to initiate tree-planting activities, aiming to offset its carbon footprint.
By attending Exit Festival Serbia, you're supporting an event that not only understands the importance of sustainability but also takes actionable steps towards it. It's a chance to join a community that celebrates music while also cherishing and protecting the environment.
Education and Innovation
Exit Festival Serbia continuously strives to be a platform for learning and innovation. The festival's programming often includes workshops, panel discussions, and forums on various topics, from music production to social activism. Such events provide festival-goers with the opportunity to learn new skills and gain insights into different industries.
The festival also fosters innovation through its support of new technologies. In the past, it has incorporated various digital and interactive installations to enhance the festival experience. For instance, in 2018, the festival featured a Crypto Zone, where attendees could learn about cryptocurrencies and blockchain technology.
So, Exit Festival Serbia is not just a music event – it's a hub of knowledge and innovation. By attending, you have the opportunity to broaden your horizons, learn something new, and witness the latest trends in music, technology, and social discourse.
Wellness Focus
Exit Festival Serbia recognizes the importance of mental and physical well-being. The festival features several zones dedicated to wellness activities. Here, attendees can participate in yoga classes, meditation sessions, and wellness workshops amidst the exhilarating festival atmosphere.
The focus on wellness also extends to the festival's commitment to providing a safe and inclusive environment for all attendees. Exit has established 'Safe Zones' throughout the festival grounds, staffed with professionals to support anyone needing help. These measures are part of the festival's efforts to ensure everyone enjoys the event while prioritizing their health and safety.
By choosing to attend Exit Festival Serbia, you're not just signing up for a music festival, but a holistic experience that values your well-being. It's a testament to Exit's dedication to creating a caring, conscious community of music lovers.
Value for Money
Finally, despite its grand scale and high-quality offerings, Exit Festival Serbia offers great value for money. The festival's ticket prices are considerably lower than those of similar international events. Combined with the relatively low cost of living in Serbia, the festival presents an affordable option for a world-class music experience.
Exit also provides various ticket options, including single-day passes and group packages, allowing attendees to customize their festival experience based on their budget and preferences. In addition, there are plenty of affordable accommodations and dining options in Novi Sad, ensuring that a trip to Exit Festival Serbia doesn't have to break the bank.
Considering the incredible line-up of artists, the unique venue, and the multitude of experiences on offer, Exit Festival Serbia represents a cost-effective choice for any music enthusiast seeking an unforgettable cultural experience.
In conclusion, Exit Festival Serbia is more than just a music festival. It's a cultural immersion, a platform for social change, a community, and an unforgettable experience. It is a vibrant celebration of music, culture, and humanity.
From standing amidst thousands of music lovers at the Petrovaradin Fortress to discovering new artists, participating in social causes, exploring Serbian culture, and making new friends, every moment at Exit Festival Serbia is unique and enriching.
So why not be a part of this exceptional event? Take a journey to Serbia, let the music guide you, let the social consciousness inspire you, and join the ever-growing family of Exit Festival Serbia. It promises to be an experience like no other, and one that will stay with you for a lifetime. Remember, by attending Exit Festival Serbia, you are not just experiencing a festival – you are becoming part of a movement, a community, and a global celebration of life. Come, let's celebrate together at Exit Festival Serbia.
We welcome any suggestions or questions. You can email us or contact us using the contact page.
You can also connect with us on the following social networks:
Facebook
Twitter
LinkedIn
Instagram