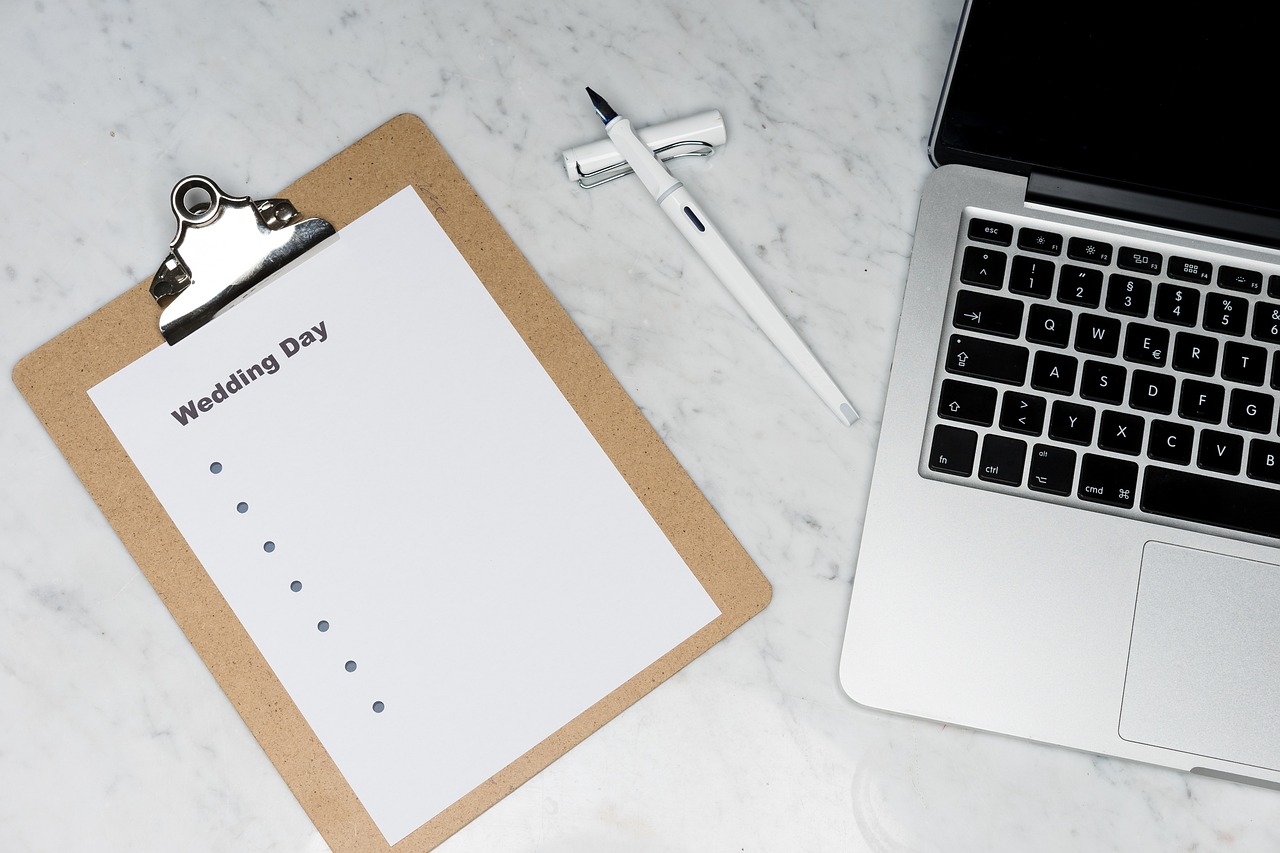 A wedding is one of the most memorable days of your life, and the reception is an essential part of the celebration. After the ceremony, it's time to let loose, have fun, and dance the night away with your friends and family. However, planning a wedding reception can be a daunting task, and coming up with ideas to keep your guests entertained can be challenging. But don't worry, we've got you covered! In this post, we'll share ten fun ideas for your wedding reception that will make your big day unforgettable.
Hire a Photo Booth
A photo booth is a fantastic addition to any wedding reception. It's a great way to capture fun memories of your guests and provides entertainment for everyone. There are many different types of photo booths available, from traditional enclosed booths to open-air setups that allow for larger group shots. Some photo booth rental companies also offer props and backdrops to add some extra fun to the photos.
Have a Signature Cocktail
A signature cocktail is a great way to add a personal touch to your wedding reception. Work with your bartender to create a drink that reflects your personality or wedding theme. You could also create a "his and hers" cocktail, with one drink designed for the groom and another for the bride. Serving a signature cocktail is an excellent way to get the party started and is sure to be a hit with your guests.
Set up Lawn Games
If your wedding reception is outdoors, lawn games are a fantastic addition. Games like cornhole, giant Jenga, and bocce ball are fun for guests of all ages and are a great way to keep everyone entertained. You could even set up a tournament and award prizes to the winners. Lawn games are also an excellent way to encourage guests to interact and socialize.
Have a Dessert Bar
A dessert bar is a perfect way to satisfy your guests' sweet tooth. Set up a table with an assortment of desserts, such as cupcakes, cookies, and candy. You could also include a DIY dessert station where guests can decorate their own cupcakes or cookies. A dessert bar is a fun and interactive way to provide your guests with a sweet treat and is sure to be a hit.
Hire a Live Band
A live band is an excellent way to create a lively atmosphere at your wedding reception. A band can play a variety of music, from classic hits to modern pop songs, and is sure to get your guests up and dancing. You could also consider hiring a band that specializes in a particular genre, such as jazz or swing, for a more unique and memorable experience.
Create a Wedding Hashtag
Creating a wedding hashtag is a great way to encourage your guests to share their photos and memories of your wedding on social media. Make sure to display the hashtag prominently throughout the reception, and encourage guests to use it when posting photos or messages. You could also create a social media wall that displays all the posts with your wedding hashtag.
Host a Photo Scavenger Hunt
A photo scavenger hunt is a fun and interactive way to get your guests involved in the festivities. Create a list of items or activities for guests to photograph, such as a group shot of everyone dancing or a photo of the bride and groom kissing. Guests can use their smartphones to take photos and upload them to social media using your wedding hashtag. You could even award prizes to guests who complete the scavenger hunt.
Set up a Cigar Bar
A cigar bar is a sophisticated addition to any wedding reception. Set up a table with a variety of cigars and cigar accessories, such as cutters and lighters. A cigar bar is an excellent way to provide guests with a unique and luxurious experience and is sure to be a hit with cigar aficionados.
Create a DIY Cocktail Bar
If you're looking for a fun and interactive way to provide drinks for your guests, a DIY cocktail bar is an excellent idea. Set up a table with all the ingredients for a few different cocktails, along with recipe cards and mixing instructions. Guests can mix their own drinks and experiment with different flavors and ingredients. This is a great way to get guests involved and is sure to be a hit.
Have a Late-Night Snack
After hours of dancing and celebrating, your guests are bound to work up an appetite. Consider providing a late-night snack to keep the party going. Some popular options include pizza, tacos, sliders, and even a popcorn or candy bar. A late-night snack is a great way to keep your guests fueled up and dancing the night away.
In conclusion, your wedding reception should be a celebration of your love and a time for you to have fun with your friends and family. By incorporating some of these fun ideas into your reception, you can create a memorable experience that your guests will love. Remember, the key is to have fun and enjoy your special day!
We welcome any suggestions or questions. You can email us or contact us using the contact page.
You can also connect with us on the following social networks:
Facebook
Twitter
LinkedIn
Instagram
About Organizer
EventsWOW.com is the foremost international leader catered to online B2B and B2C marketplace fervent in exhibitions worldwide to generate effective business leads and earning the integrity of billions of users who will access this website.