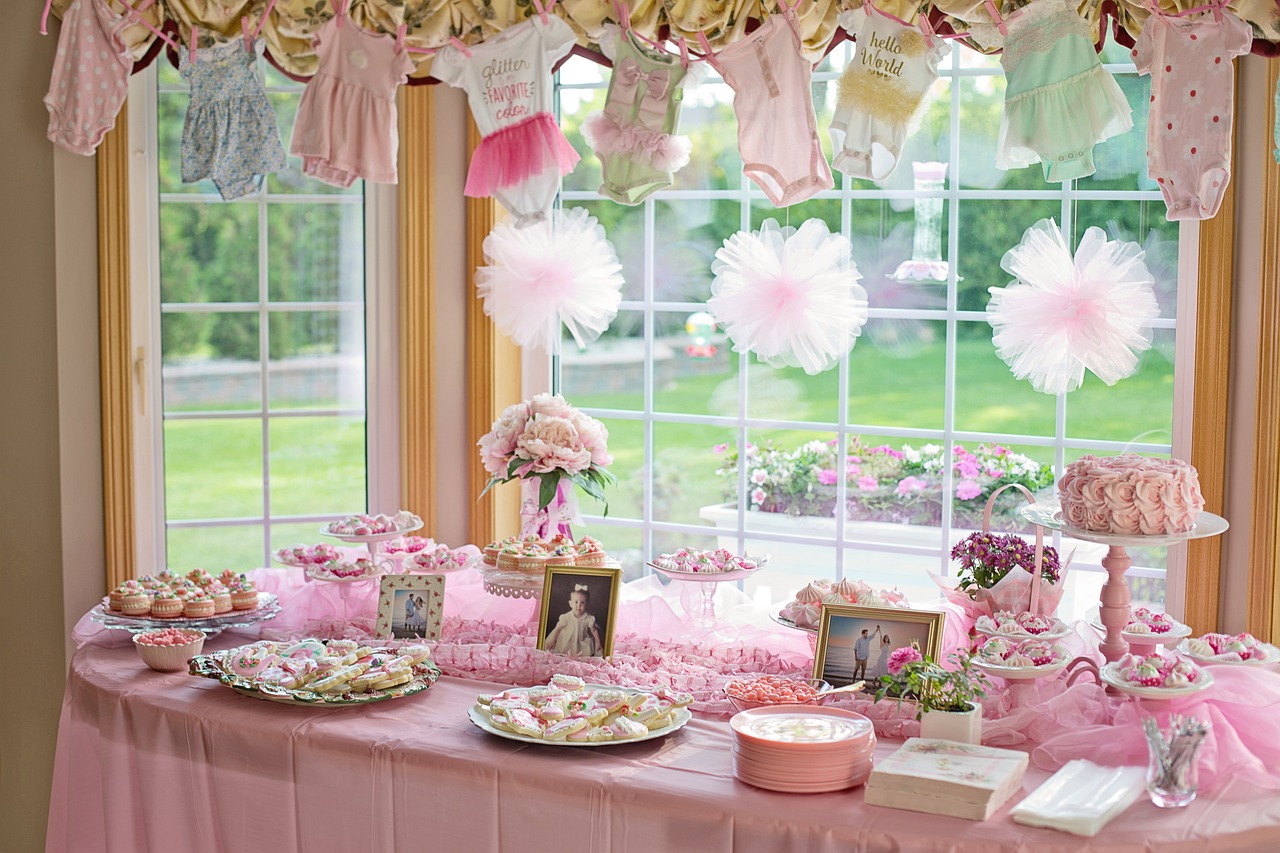 When it comes to baby showers, one of the most exciting parts is, of course, the food! And when it comes to food at baby showers, there's nothing quite as sweet and satisfying as dessert. Whether you're throwing a baby shower for a friend, family member, or even yourself, there are endless options for creative desserts that will leave your guests impressed and satisfied. So without further ado, here are ten creative dessert ideas for your next baby shower.
Cake pops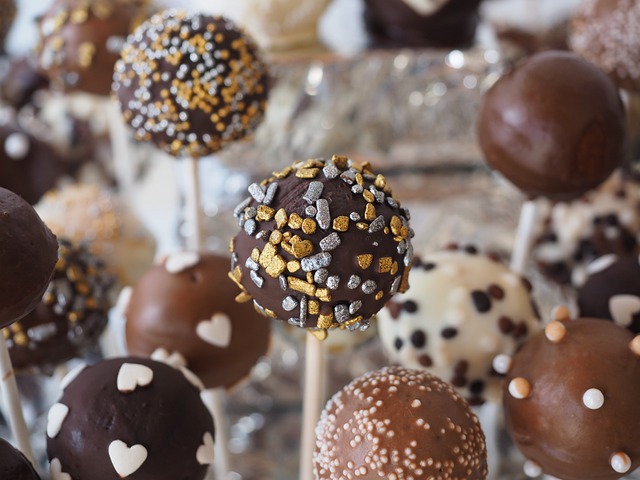 Cake pops are a great way to add a pop of color and fun to your baby shower dessert spread. For those who are not familiar, cake pops are small balls of cake that are coated in chocolate or candy melts and then decorated in various ways. They can be customized to match any party theme or color scheme and are perfect for guests who want just a bite-sized dessert.
To make cake pops, start by baking a cake and letting it cool completely. Crumble the cake into a bowl and mix in frosting until the mixture holds together. Roll the mixture into balls and insert a lollipop stick into each. Dip each ball into melted chocolate or candy melts and decorate with sprinkles, chopped nuts, or other toppings. Let the cake pops dry and serve!
Fruit kabobs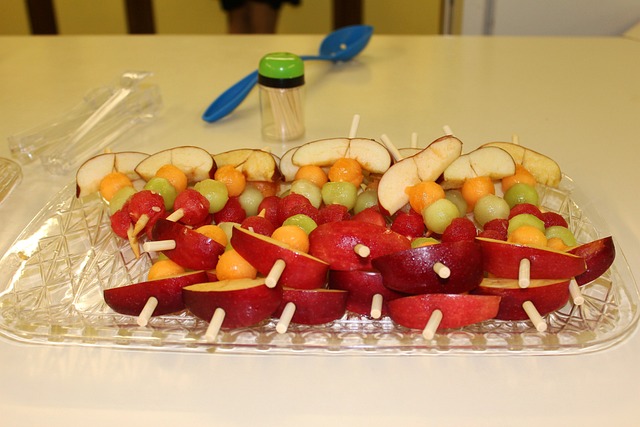 For those looking for a healthier option, fruit kabobs are a great dessert idea. Not only are they colorful and visually appealing, but they are also easy to assemble and require no baking. Simply cut up a variety of fresh fruit such as strawberries, pineapple, grapes, and melon and thread them onto skewers. For an added touch, drizzle with a little chocolate or honey before serving.
Cupcakes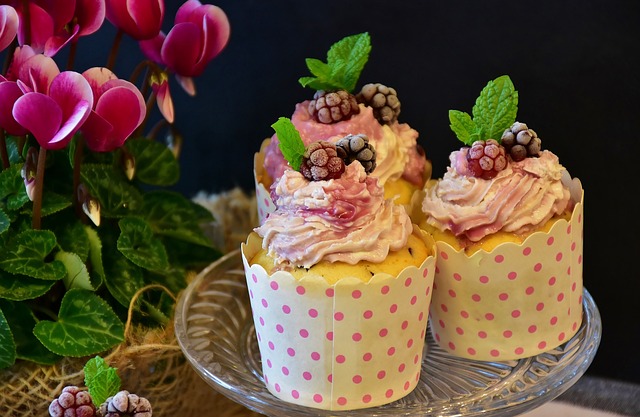 Cupcakes are a classic dessert option that can be dressed up or down depending on your theme. You can choose a simple frosting and decoration, or go all out with themed toppers and sprinkles. They are also a great option if you're catering to guests with dietary restrictions as they can easily be made gluten-free, vegan, or dairy-free.
Macarons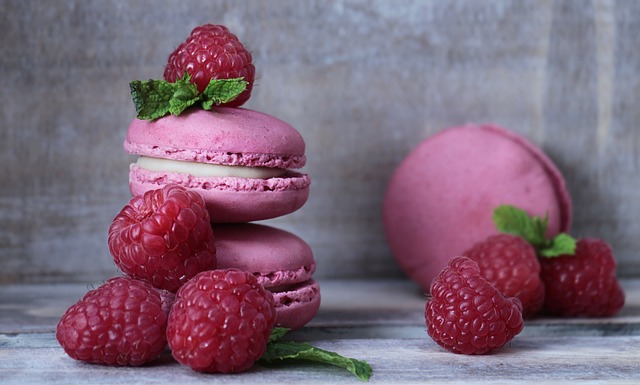 Macarons are delicate French cookies that come in a range of flavors and colors. They are perfect for adding a touch of elegance to your baby shower and are sure to impress guests. While they may seem daunting to make, there are plenty of pre-made options available at bakeries or online. Alternatively, you can try your hand at making them yourself with a little practice.
Donut tower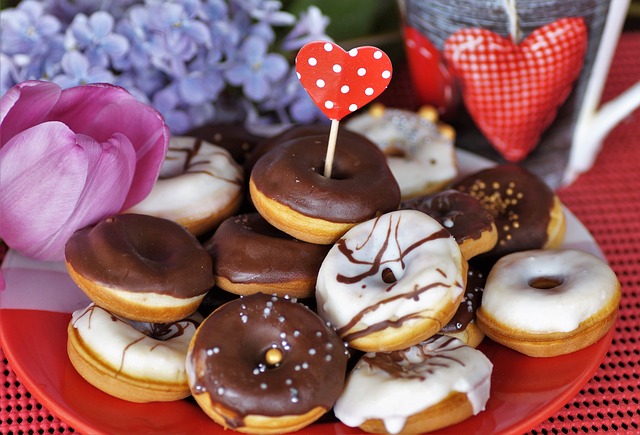 Creating a donut tower is a fun and whimsical way to serve dessert at your baby shower. Stack up a variety of donuts on a cake stand, and you've got an eye-catching and easy-to-serve dessert that guests can help themselves to. You can add a touch of personalization by choosing donuts with specific colors or sprinkles that match your party theme.
Ice cream sundae bar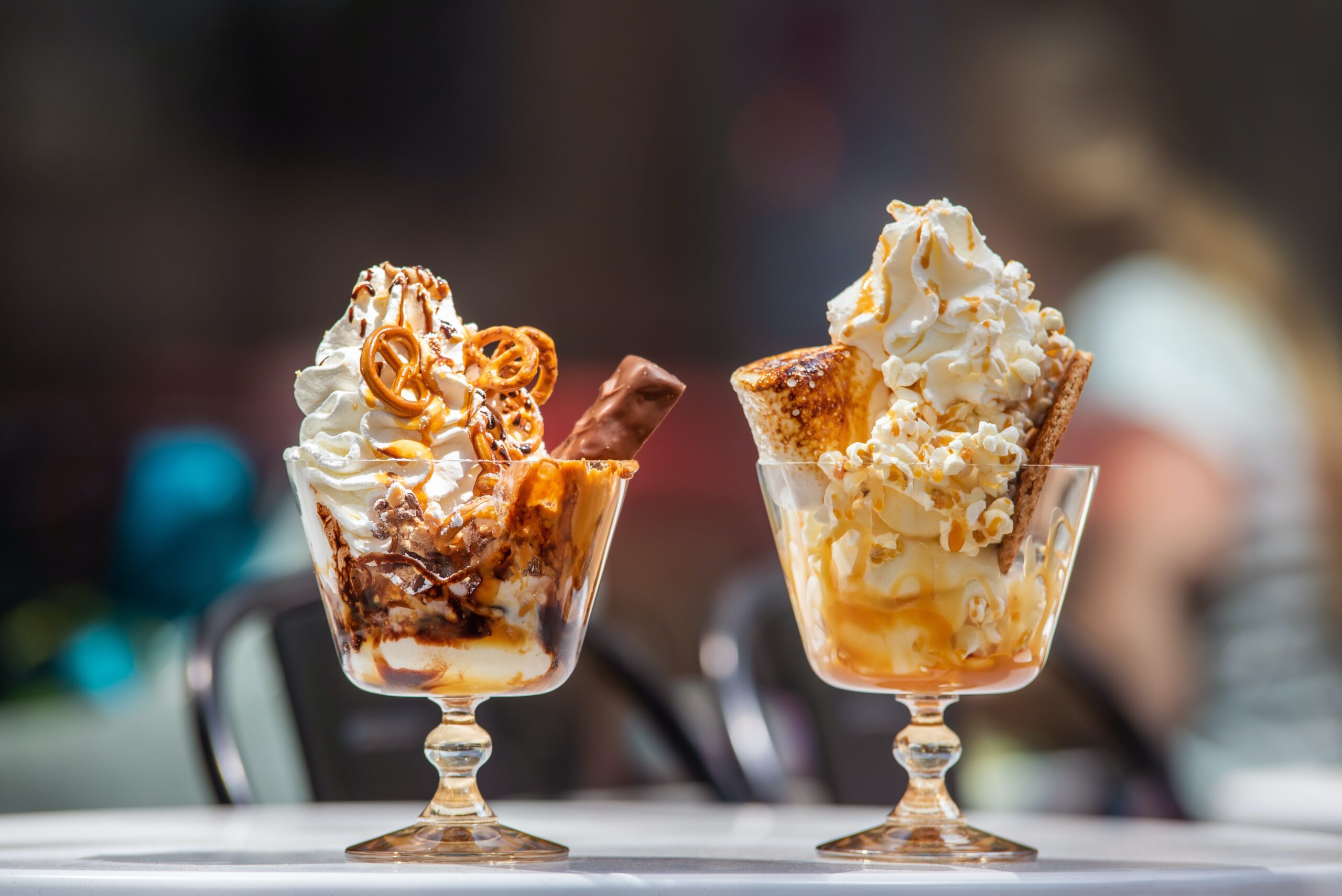 Another make-your-own dessert option is an ice cream sundae bar. Set up a table with bowls of ice cream, and various toppings such as sprinkles, nuts, and candy, and let your guests get creative. This option works particularly well for outdoor baby showers or summer events when it's hot outside.
Fruit tarts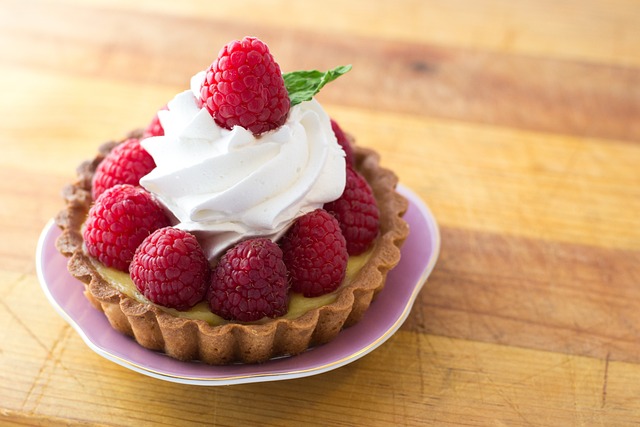 Fruit tarts are a classic dessert that is perfect for showcasing fresh fruit. They can be made in various sizes, from individual tartlets to larger tarts, and can be customized to match the flavors of the season. Top with whipped cream, fresh fruit, or a drizzle of honey for an extra touch of sweetness.
Chocolate-covered strawberries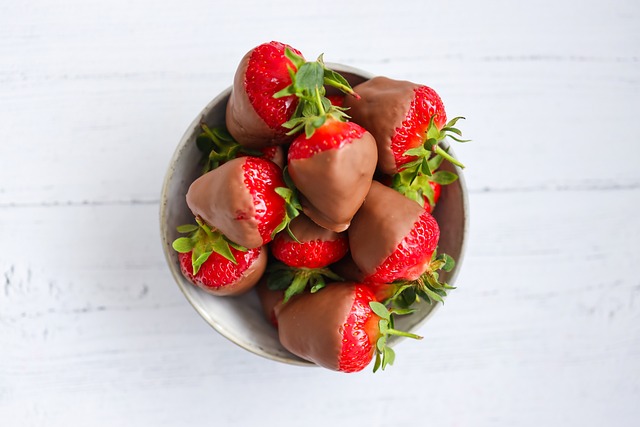 Chocolate-covered strawberries are an elegant dessert that is easy to prepare. All you need are fresh strawberries and melted chocolate to create a sweet treat that guests can enjoy. Dip the strawberries in melted chocolate and let them dry on a sheet of wax paper. Once they've hardened, they can be served on a platter or as an individual treat.
Popcorn mix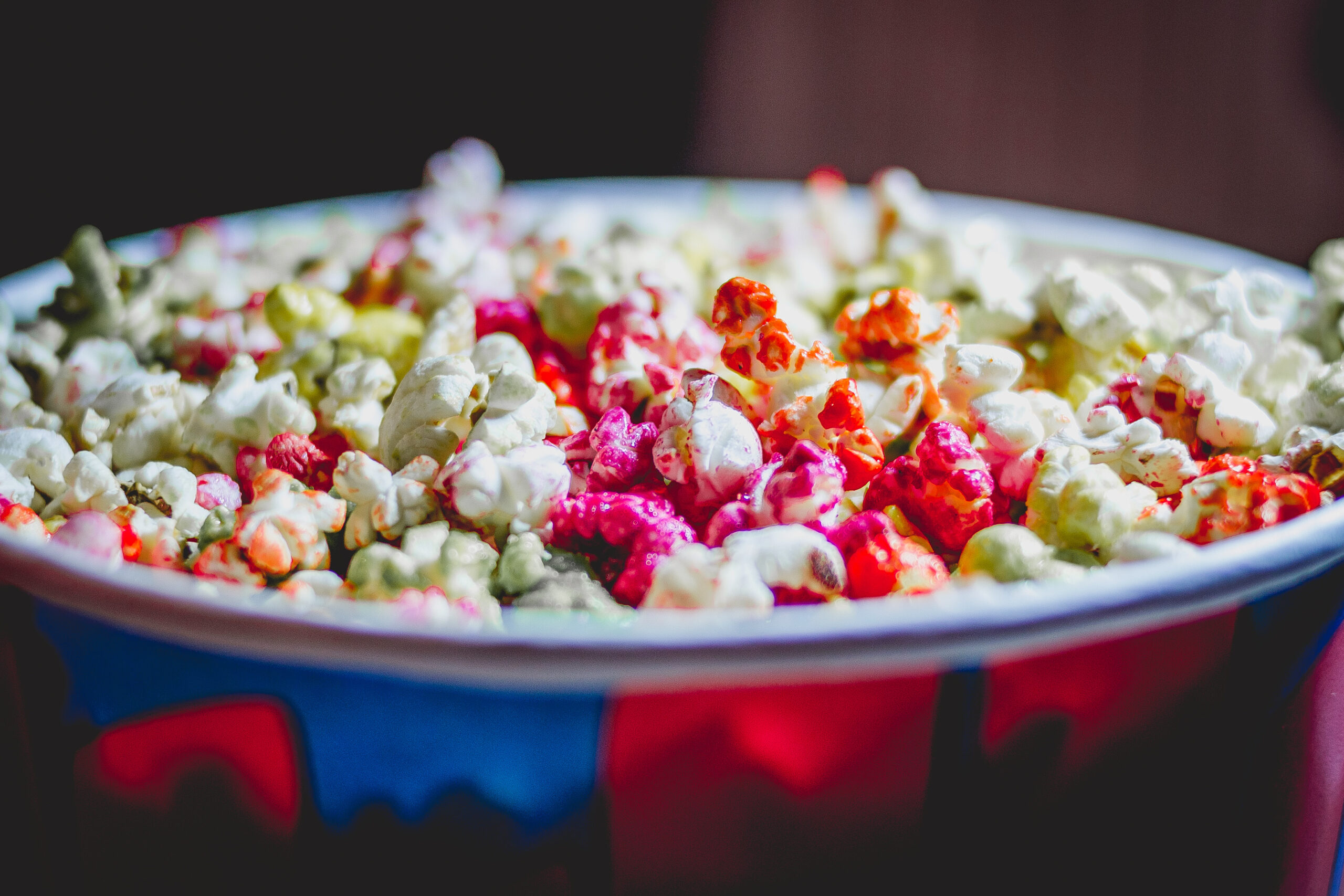 While not necessarily a traditional dessert, a popcorn mix can be a fun and creative way to serve snacks at your baby shower. Mix together popcorn, candy, and nuts for a sweet and salty snack that guests can munch on throughout the event. You can even create custom labels or packaging for a personalized touch.
Rice Krispie treats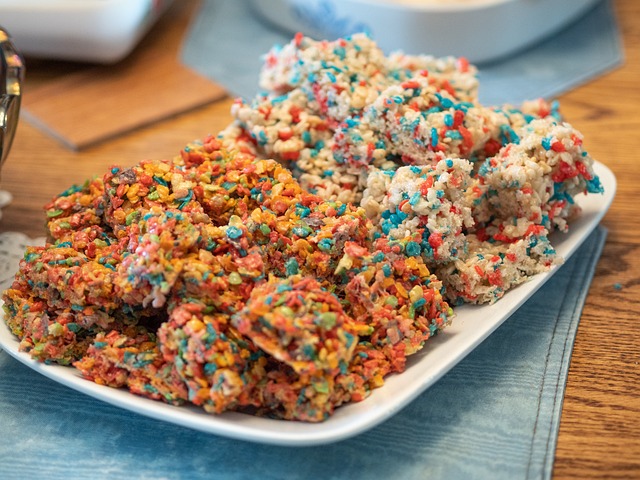 Rice Krispie treats are a nostalgic dessert that most people love. They are easy to make and can be dressed up with various additions such as sprinkles or chocolate chips. They can be cut into small squares for guests to enjoy or shaped into various shapes such as baby bottles or rattles for a creative touch.
Conclusion
At the end of the day, there are endless options for creative desserts that can be served at a baby shower. Whether you opt for classic desserts, such as cupcakes or fruit tarts, or get creative with popcorn mixes or donut towers, your guests are sure to be impressed. Remember to keep in mind any dietary restrictions or allergies when planning your menu to ensure that all guests can enjoy it. With a little creativity and some attention to detail, your baby shower dessert spread is sure to be a hit.
We welcome any suggestions or questions. You can email us or contact us using the contact page.
You can also connect with us on the following social networks:
Facebook
Twitter
LinkedIn
Instagram
About Organizer
EventsWOW.com is the foremost international leader catered to online B2B and B2C marketplace fervent in exhibitions worldwide to generate effective business leads and earning the integrity of billions of users who will access this website.