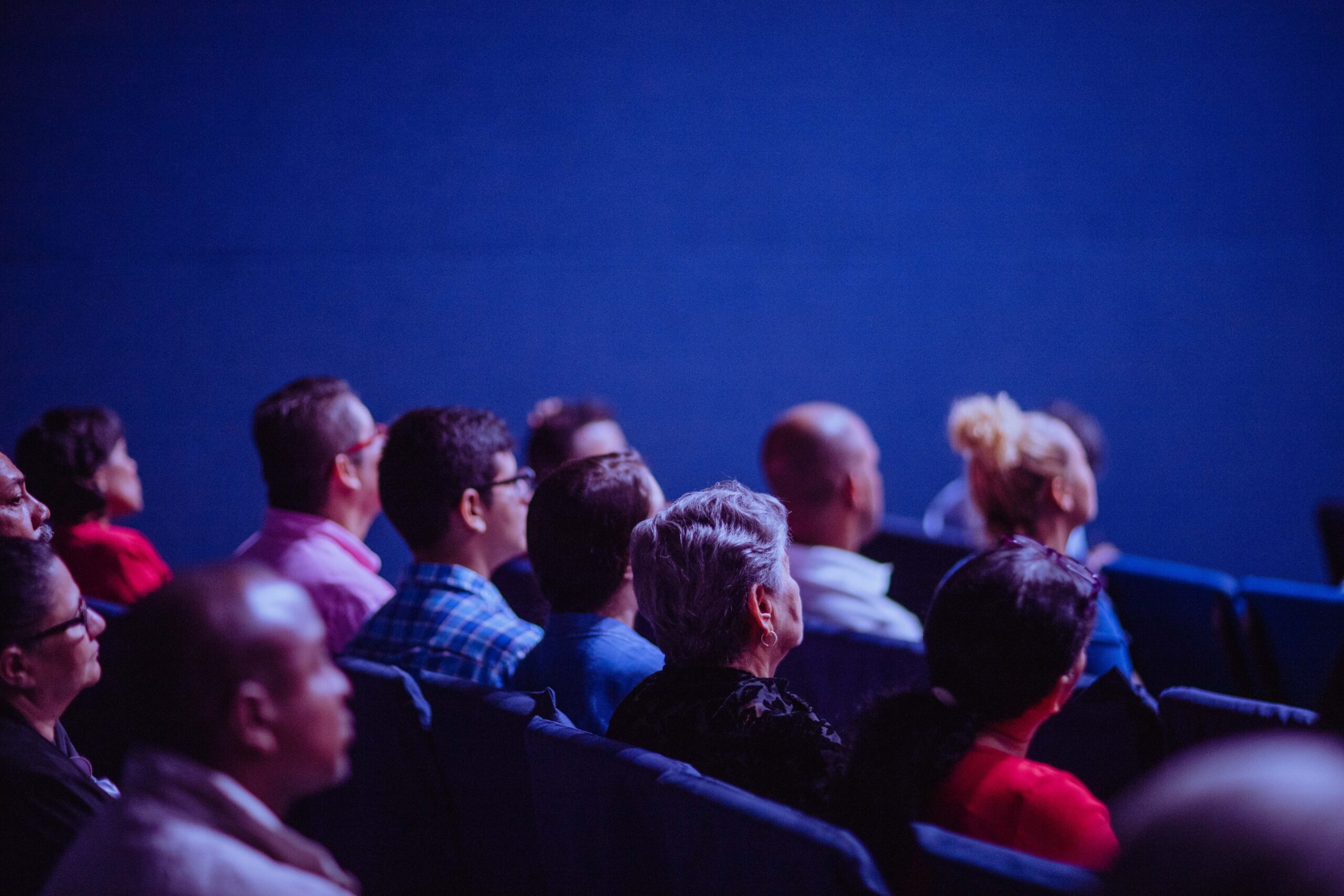 If you've ever yearned for a unique and unforgettable experience, then we've got some exciting news for you. There's a world of unique event locations in the United States that are just waiting to be discovered. From the rustic barns in rural Vermont to the dazzling event locations in Dallas, there's something to spark the imagination of every wanderlust soul.
In this blog post, we'll guide you through ten of these incredible locations. Each offers a distinct flavor and character that sets it apart, making it the perfect backdrop for any event, be it a wedding, conference, or music festival. As we journey together through these extraordinary places, we hope to inspire you to step off the beaten track and discover the rich tapestry of experiences that these event locations offer. So let's dive in!
The Kessler Theater, Dallas
Located in the heart of the historic Oak Cliff neighborhood, the Kessler Theater is one of the most iconic event locations in Dallas. It's a testament to the transformative power of creativity, having once been a cinema house before its rebirth into an intimate and artistic venue for a variety of events.
The Kessler Theater, boasting a capacity of up to 500 guests, encompasses a distinctive blend of historic charm and modern amenities. It's been a beacon of cultural and artistic life in Dallas since it first opened its doors in 1942.
What sets the Kessler Theater apart is its commitment to fostering a thriving arts scene. The venue regularly plays host to a wide variety of events, including theater productions, live music performances, and film screenings. These events draw in a vibrant crowd of creative thinkers and dreamers, offering a unique networking opportunity that's not to be missed.
For the exhibitors, the Kessler Theater offers a unique setting to captivate and engage their audience. The warm, intimate atmosphere allows for deep connections to be formed, providing a rich canvas upon which to create an unforgettable experience.
Moreover, the Kessler Theater's location in the heart of Dallas presents an opportunity to explore the city's rich cultural heritage. While visiting the theater, you can also explore nearby attractions like the Bishop Arts District, known for its eclectic boutiques and vibrant dining scene.
As per the data from Eventbrite, event locations in Dallas like the Kessler Theater have seen a 20% increase in event bookings year on year, indicating their growing popularity among both locals and tourists. So, why not be a part of this cultural renaissance? Start planning your visit today!
Asheville Salt Cave, North Carolina
Welcome to the first salt therapy center in the United States! Nestled in the heart of the Appalachian Mountains, the Asheville Salt Cave offers a unique event location that combines the benefits of natural health practices with the beauty of a hand-built salt cave.
The Asheville Salt Cave can host up to 15 people at a time, making it an intimate setting for small gatherings, workshops, or wellness retreats. The salt cave environment is known to have a number of health benefits, such as improving respiratory function and reducing stress.
What makes the Asheville Salt Cave unique is its focus on wellness. It offers a unique experience for attendees to relax, rejuvenate, and recharge. Imagine attending a yoga class or a meditation session in the soft, calming glow of a salt cave – it's an experience that your guests won't soon forget.
For exhibitors, hosting an event at the Asheville Salt Cave offers a unique opportunity to align your brand with wellness and holistic health practices. According to the Global Wellness Institute, the wellness industry was valued at $4.5 trillion in 2018, showing a growing interest in wellness-focused events.
Moreover, Asheville is a city that prides itself on its vibrant arts scene, unique culture, and outdoor activities. It offers plenty of attractions to explore, including the historic Biltmore Estate, the beautiful Blue Ridge Parkway, and a thriving craft beer scene. Hosting an event at the Asheville Salt Cave allows you to tap into this vibrant local culture, offering added value for your attendees.
Gardens at Lake Merritt, Oakland
The Gardens at Lake Merritt offer a tranquil oasis in the heart of Oakland, California. This seven-acre collection of themed gardens presents an enchanting backdrop for any event, from weddings to corporate retreats.
What makes the Gardens at Lake Merritt stand out is the sheer variety of its offerings. The gardens range from the serene Japanese Garden, complete with a koi pond and teahouse, to the Edible Garden, which showcases sustainable gardening practices.
Hosting an event at the Gardens at Lake Merritt offers a breath of fresh air – literally and figuratively. The beautiful, natural environment provides a calm and inviting atmosphere that can help attendees relax and engage more deeply with your event.
Moreover, the Gardens at Lake Merritt are committed to environmental sustainability, making this a great event location for organizations looking to reduce their carbon footprint. According to a 2018 study by Event Manager Blog, 59% of event professionals are making more sustainability efforts than the previous year, indicating the growing importance of eco-friendly event locations.
As an exhibitor, hosting an event in an eco-friendly location like the Gardens at Lake Merritt can align your brand with environmental stewardship and responsibility, an attribute increasingly appreciated by today's consumers.
Oakland itself is a city rich in cultural diversity and creativity. From the vibrant arts and food scene to the historic landmarks and beautiful hiking trails, Oakland offers a wealth of attractions to explore. Hosting an event at the Gardens at Lake Merritt allows you to tap into this rich local culture, enhancing the overall experience for your attendees.
Mass MoCA, Massachusetts
The Massachusetts Museum of Contemporary Art (Mass MoCA) is more than just a museum. This sprawling complex in North Adams is one of the largest centers for contemporary visual and performing arts in the United States and offers a truly unique event location.
What sets Mass MoCA apart is its commitment to presenting the most evocative, innovative, and relevant works of our time. The repurposed 19th-century factory buildings, with their vast, light-filled spaces, are capable of accommodating large-scale sculptures and installations that can't be housed in conventional museums.
For event exhibitors, Mass MoCA provides a backdrop that is both inspiring and memorable. Whether you're hosting an art exhibition, a performance, a conference, or a private event, the venue's striking architecture and world-class art installations provide a setting that will leave a lasting impression on your attendees.
According to a survey by the National Endowment for the Arts, 53% of American adults attended a live art performance or visited an art exhibition in 2017. Given the growing interest in arts and culture, hosting an event at Mass MoCA offers a unique opportunity to tap into this market.
The Treehouse Lodge, Ohio
If you've ever dreamed of a treehouse hideaway, then The Treehouse Lodge in Ohio is the perfect event location for you. Nestled within the heart of Ohio's Amish Country, this unique venue offers luxury accommodations in beautifully designed treehouses.
Each treehouse is unique, with designs ranging from modern elegance to rustic charm. They feature large decks, cozy interiors, and stunning views of the surrounding woodland, providing an idyllic backdrop for small, intimate events.
The Treehouse Lodge offers a tranquil retreat from the hustle and bustle of city life. For exhibitors, it provides a unique and intimate setting that encourages deeper connections with your attendees.
Moreover, a study by the American Psychological Association found that exposure to nature can reduce stress and increase well-being. So, hosting an event at a venue like The Treehouse Lodge can enhance attendees' experience and create positive memories associated with your brand.
The Saguaro, Palm Springs
Bold, vibrant, and utterly unique, The Saguaro Hotel in Palm Springs, California, is a feast for the senses. With its rainbow-colored exterior and retro-chic interiors, The Saguaro is an event location that truly stands out from the crowd.
The Saguaro Hotel offers a range of indoor and outdoor event spaces, including a poolside patio, a spacious ballroom, and a rooftop deck with breathtaking mountain views. This makes it a versatile venue that can accommodate a wide variety of events, from corporate retreats to music festivals.
For exhibitors, The Saguaro provides a fun and vibrant setting that can infuse your event with energy and excitement. The hotel's bold design and unique aesthetic can help create a memorable experience for your attendees and set your event apart from the competition.
The Bell Museum, Minnesota
The Bell Museum in Minnesota offers a captivating blend of natural history and modern technology, making it a unique event location for a wide range of gatherings. From the state-of-the-art planetarium to the exquisite wildlife dioramas, the museum presents an immersive, educational experience that engages and inspires.
Exhibitors can benefit greatly from the museum's educational focus. By hosting an event at the Bell Museum, you position your brand as one that values learning and exploration. This can boost your brand image and create deeper connections with your attendees.
Moreover, according to the American Alliance of Museums, museums are considered a more reliable source of historical information than books, teachers, or even personal accounts. By choosing a museum as your event location, you lend credibility and trustworthiness to your event.
Beaulieu Garden, California
In the heart of Napa Valley lies the Beaulieu Garden, a hidden paradise that offers an idyllic setting for any event. The garden boasts beautifully manicured lawns, a picturesque sycamore arbor, and a reflecting pool lined with olive trees, creating an environment of peace and tranquility.
Events at the Beaulieu Garden benefit from the natural beauty of the location, which provides a stunning backdrop for any occasion. For exhibitors, the serene environment of the garden can help create a memorable experience for attendees and promote deeper engagement with your event.
Moreover, the Beaulieu Garden's location in Napa Valley offers a unique opportunity for wine tasting and vineyard tours. According to the Napa Valley Vintners, the region welcomes over 3.85 million visitors annually. By hosting an event at the Beaulieu Garden, you can tap into this thriving tourism market.
Pioneer Works, New York
Located in Red Hook, Brooklyn, Pioneer Works is a center for research and experimentation in contemporary culture. This unique event location offers an expansive, versatile space housed in a converted 19th-century ironworks factory.
Pioneer Works stands out due to its focus on fostering creative communities. The venue hosts a variety of events, including art exhibitions, performances, and workshops, that encourage collaboration and exchange of ideas.
For exhibitors, Pioneer Works offers an engaging and dynamic environment that can stimulate creativity and innovation. This can make your event more impactful and memorable, enhancing the experience for your attendees.
Hangar 30 at Magnuson Park, Washington
Hangar 30 at Magnuson Park in Seattle offers a distinctive event location with a piece of history. This former naval air station hangar provides a spacious, industrial setting that can be transformed to fit any type of event.
The key advantage of Hangar 30 is its versatility. With over 20,000 square feet of space, the venue can accommodate large-scale events, offering plenty of room for installations, exhibits, or performances.
Exhibitors can benefit from the venue's flexibility, as it allows for creative event design and layout. Furthermore, the historic nature of the venue can add a unique touch to your event, making it more appealing to attendees.
In conclusion, the United States is home to a plethora of unique event locations, each with its own distinct character and charm. Whether you prefer the vibrant arts scene in Dallas, the tranquil beauty of Asheville, or the dynamic culture of New York, there is a venue that will perfectly suit your event and provide an unforgettable experience for your attendees. So why wait? Start planning your next event at one of these extraordinary locations today!
We welcome any suggestions or questions. You can email us or contact us using the contact page.
You can also connect with us on the following social networks:
Facebook
Twitter
LinkedIn
Instagram