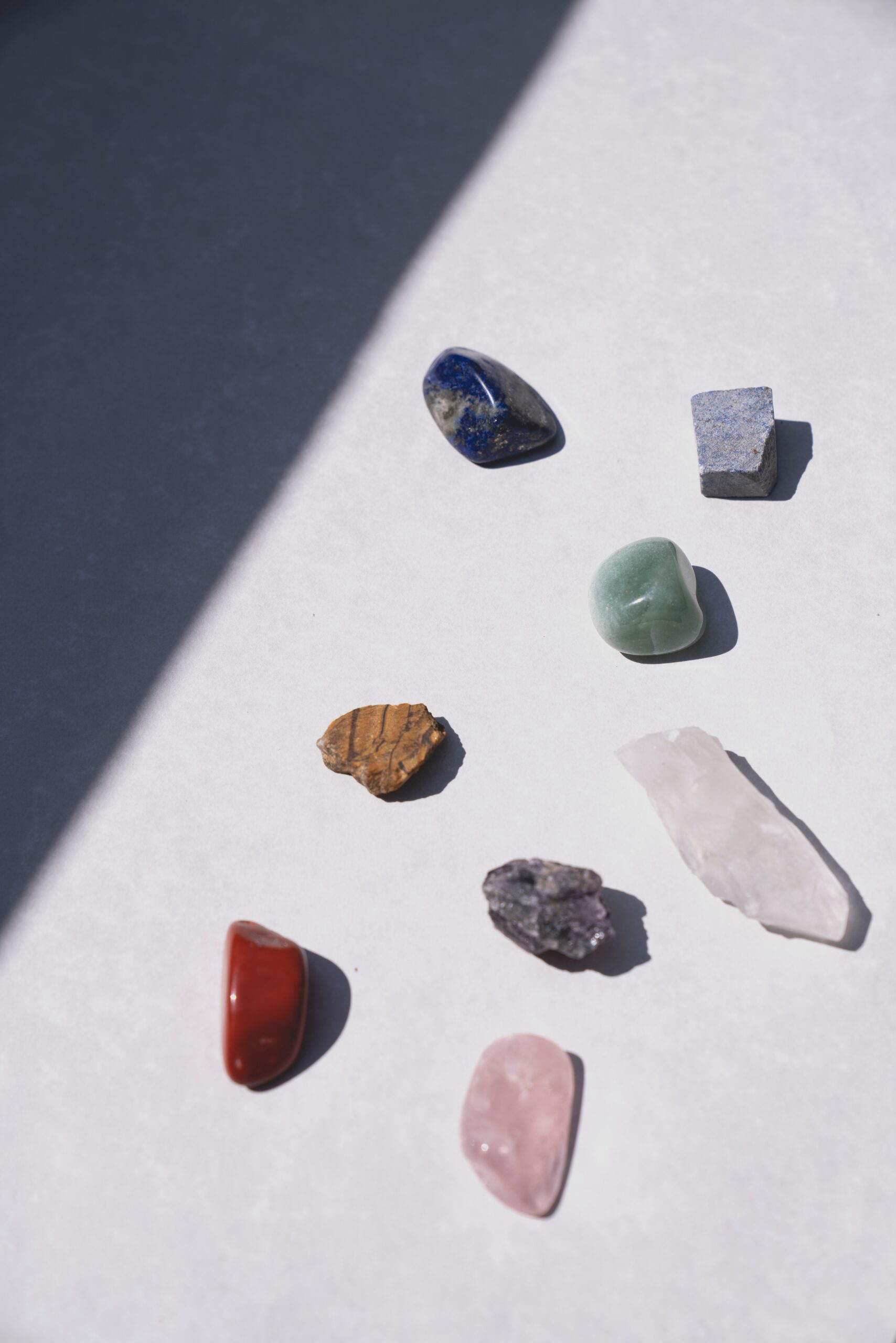 As a lover of gems and jewelry, attending events that feature both has got to be one of the most exciting experiences ever. There is always something new and breathtaking to see, accessories to admire, and designers to meet.
That's why we've compiled a list of the top 10 must-attend gems and jewelry events of the year – from trade shows to exhibitions and more – where you can indulge in your admiration for fine jewelry and exquisite gems.
The Tucson Gem, Mineral & Fossil Showcase
The Tucson Gem, Mineral & Fossil Showcase is one of the most popular gem and jewelry events in the world, and for good reasons. Taking place annually from late January to early February, the event spans the entire Tucson area in Arizona, showcasing a vast range of exquisite gems, minerals, and fossils.
While the event has always focused on minerals and crystals in particular, the array of participating vendors over the years has grown to include some of the most prominent names in the jewelry-making business. It's an excellent opportunity to see what trends are emerging in the industry while also taking advantage of the unique selection of crystals, gems, and rare materials.
JCK Las Vegas
Held annually in Las Vegas, JCK is a massive jewelry trade show that brings together the most incredible jewelry manufacturers, designers, and retailers from all over the world. The event covers everything from diamonds and precious metals to fashion and fine jewelry, catering to both the wholesale and retail markets.
Apart from onsite jewelry shopping, JCK Las Vegas also features complimentary educational programs and seminars focusing on jewelry industry trends and tips on how to grow your business.
Couture Las Vegas
Couture Las Vegas is a luxurious event that takes place concurrently with JCK Las Vegas. It showcases the most extravagant high-end jewelry collections from world-class designers and luxury brands. The event caters to high-end retailers and clients who are drawn to elevated, rare jewelry pieces that have a unique character and exceptional craftsmanship.
Couture Las Vegas is not open to the general public; it's an invite-only event for high-end retailers and industry insiders. But If you're lucky enough to receive an invitation, Couture Las Vegas is by far one of the most exquisite jewelry exhibitions in the world.
Vicenzaoro
Vincenzo is an international fine jewelry trade show held annually in Italy, featuring some of the world's most exquisite fine and high-end jewelry pieces. It is a platform for manufacturers, retailers, and distributors from across the world to connect and conduct business.
The exhibition offers networking opportunities and the latest trends, as well as insights into the upcoming season's collections for critically acclaimed jewelry makers.
Hong Kong Jewellery & Gem Fair
The Hong Kong Jewellery & Gem Fair is one of the premier jewelry exhibitions in the world, featuring thousands of exhibitors from all around the world. The fair falls into two sessions, one in Spring and another in Fall.
The Spring edition focuses on finished jewelry and custom-made services, while the Autumn edition features more diamonds, gemstones, and pearls. The show offers an excellent platform for buyers, retailers, and manufacturers to connect, network, and keep up with the latest trends and luxury jewelry up and coming to the market.
JIS Jewelry shows
JIS (Jewelry International Showcase) operates three jewelry shows annually— The Miami Beach Show in January, the Las Vegas Show in June, and the second Miami Beach show in October. The events bring together leading manufacturers, retailers, and providers of luxury jewelry in a fun and interactive way.
The Miami Beach Show highlights a vast collection of designer jewelry pieces from all over the world and offers an excellent opportunity for attendees to find the latest trends in innovative and international jewelry craftsmanship.
While the Las Vegas Show is more focused on fashion-forward and luxury-based jewelry, showcasing new high-end jewelry collections from leading global designers and renowned brands.
American Gem Trade Association GemFair
The American Gem Trade Association (AGTA) hosts two shows annually, the first in Tucson Gem & Mineral Show in February and another in the summer in Las Vegas. AGTA trade shows bring together the most outstanding and authoritative gemstone dealers, cutters, and designers from across the world.
Attending the AGTA GemFair will give you access to exhibit spaces hosting rare, fine gemstone collections, educational seminars, and networking events.
The event provides a dynamic and enjoyable atmosphere where you can find and purchase precious gems and other rare stones while also keeping up with the up-and-coming trends in the jewelry world.
HKTDC Hong Kong International Jewellery Show
The HKTDC (Hong Kong Trade Development Council) International Jewellery Show is one of Asia's most anticipated jewelry exhibitions, featuring, among others, high-value jadeite, diamonds, and other quality precious stones to fashionable and creative jewelry designs.
The event provides an ideal platform for industry insiders, suppliers, manufacturers, and retailers to promote new designs and access the hottest up-and-coming trends, trading services, and other complimentary events such as networking opportunities for exhibitors.
International Gem & Jewelry Show
International Gem & Jewelry Show is a traveling jewelry exhibition that runs from coast to coast across various states in North America. The show offers an affordable, high-quality platform for emerging jewelry designers, so you can expect to see the latest trends in innovative jewelry creations.
Besides the enticing exhibitions, jewelry enthusiasts can enjoy the free-to-attend seminars scheduled throughout the event that features jewelry cleaning techniques, gemstone identification, and more.
Jewellery Arabia
Jewellery Arabia is the largest fine jewelry art and antiques exhibition in the Middle East, held annually in Bahrain. The exhibition features luxury brands and emerging jewelry designers from around the world.
Jewellers Arabia provides extensive networking and business opportunities for participants, offering a unique platform to showcase their latest designs and to capture well-disposed local clientele who look forward to their annual exhibition.
Gems and jewelry events like those listed above are not just exhibitions but a way for the industry to connect and share insights, bringing the world of jewelry to life. With so many events held every year, there is always something to see, experience, or take away from them.
Whether you attend as a jewelry enthusiast, emerging designer, retailer, or seasoned industry insider, these exhibitions bring together what you need to increase your exposure, network with industry leaders, and keep up with the ever-changing trends of luxury jewelry.
We welcome any suggestions or questions. You can email us or contact us using the contact page.
You can also connect with us on the following social networks:
Facebook
Twitter
LinkedIn
Instagram