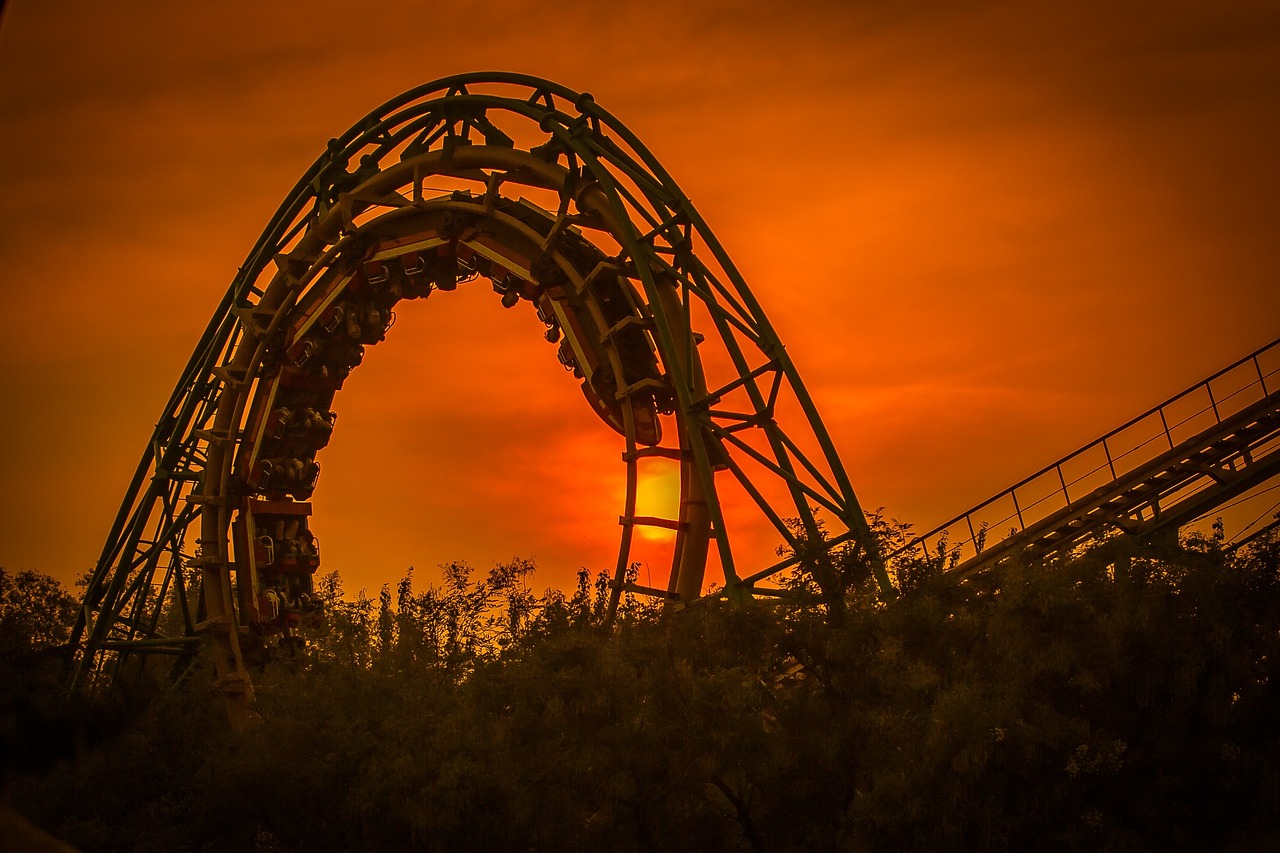 When it comes to summer fun, nothing beats a good carnival or consumer fair. From rides and games to delicious food and entertainment, there's something for everyone to enjoy. But with so many options, it can be overwhelming to decide which attractions are the best for families. That's why we've put together this list of the top family-friendly attractions at consumer fairs and carnivals.
Ferris Wheel
The Ferris wheel is a classic carnival ride that everyone in the family can enjoy. From the top, you'll get a panoramic view of the fairgrounds that's sure to take your breath away. It's also a great opportunity for some family photos that you'll cherish for years to come.
Fun Houses
Fun houses are a great way to get some laughs and let out some energy. There are usually a variety of options such as mirror mazes, spinning tunnels, and slide rooms. Kids and adults alike will love exploring the wacky world of a fun house.
Carousel
The carousel is another classic ride that's perfect for families with younger children. With brightly colored horses and a cheerful musical soundtrack, it's a fun way to spend a few minutes. Some carousels even offer double-seated horses so parents can ride with their children.
Petting Zoo
For animal lovers, a petting zoo is a great attraction to visit. You can get up close and personal with a variety of animals, including goats, sheep, pigs, and even llamas. Many petting zoos also have opportunities for kids to feed the animals or take pictures with them.
Bumper Cars
Bumper cars are a fun way to get into a little friendly competition with your family. Each car has its own controller, which allows you to bump into other cars and steer around the arena. It's a great way to blow off some steam and have a few laughs.
Circus Performances
Many consumer fairs and carnivals offer circus performances, which are great for all ages. From acrobats and contortionists to clowns and jugglers, there's always something exciting happening in the circus tent. Some performances even involve animals, such as trained dogs or horses.
Water Rides
On hot summer days, water rides are a must-visit attraction. There are usually a few different options, including water slides and splash pads. Just be sure to bring a change of clothes and a towel!
Food Trucks and Concessions
A big part of the fair experience is the food. From deep-fried goodies to candy apples, there are plenty of indulgent treats to enjoy. And with the rise of food trucks, there are even more options than ever before. Be sure to indulge in some of your favorites while you're there.
Games and Prizes
No fair or carnival would be complete without the array of games and prizes. Whether it's the classic ring toss or shooting gallery, there are plenty of options to keep everyone entertained. And if you're lucky, you might even win a stuffed animal or other prizes to take home.
Live Music
Many consumer fairs and carnivals offer live music performances as part of their entertainment lineup. Whether it's a local band or a big-name artist, it's a great way to kick back and enjoy some tunes with your family.
Overall, there are plenty of family-friendly attractions to enjoy at consumer fairs and carnivals. From classic rides to circus performances and more, there's truly something for everyone. So gather up the family and head out to your local fairgrounds for a day of fun and memories that you'll cherish for years to come.
We welcome any suggestions or questions. You can email us or contact us using the contact page.
You can also connect with us on the following social networks:
Facebook
Twitter
LinkedIn
Instagram
About Organizer
EventsWOW.com is the foremost international leader catered to online B2B and B2C marketplace fervent in exhibitions worldwide to generate effective business leads and earning the integrity of billions of users who will access this website.