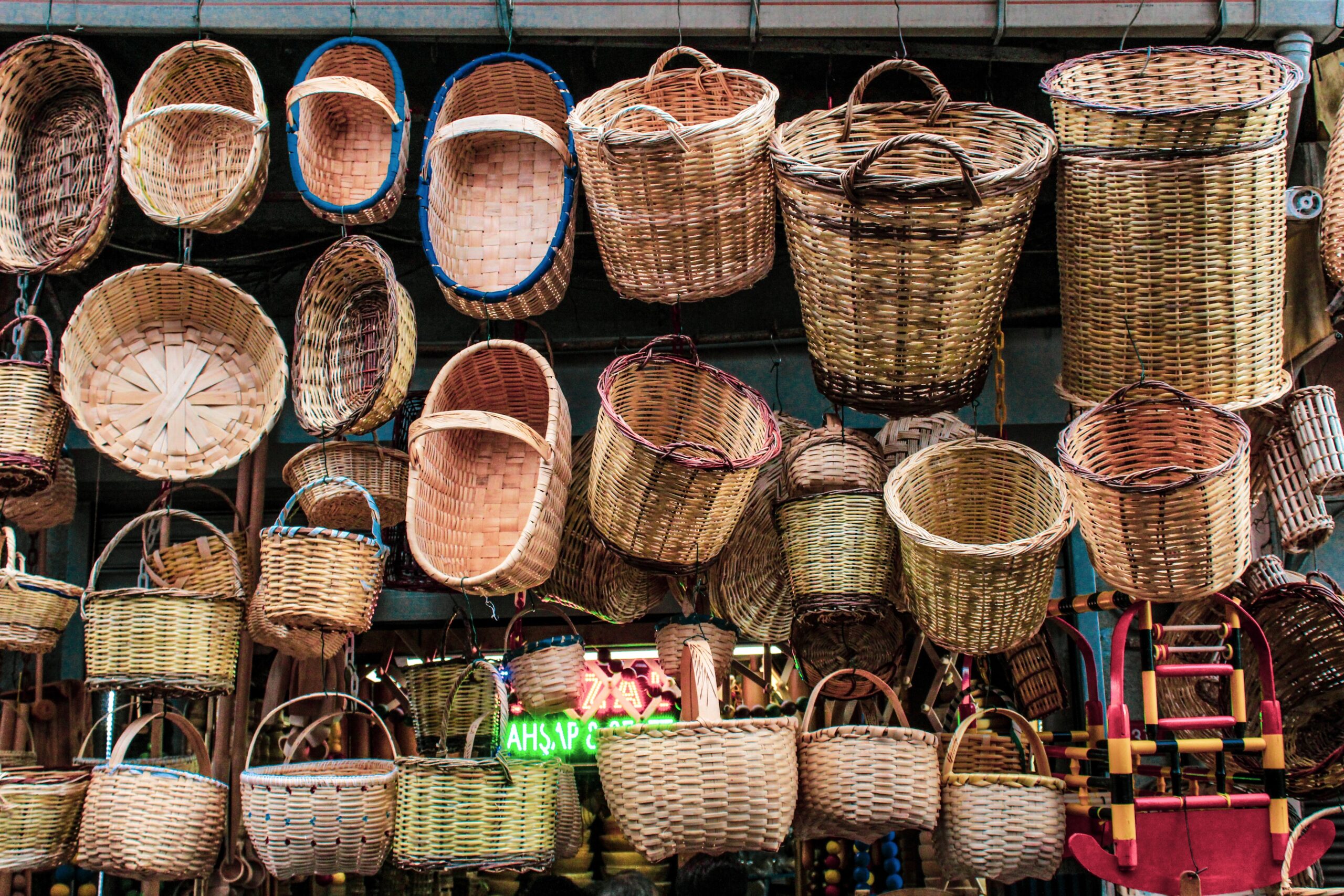 As the festive season approaches, it's time to start thinking about gifts again. There's something magical about the art of gift-giving. When we give someone a present, we're not only giving them an item, but also a little bit of ourselves, showing them how much we appreciated them. The gift-giving season is the perfect time to express gratitude to those close to us and show them just how grateful we are for their love and companionship. However, with so many choices out there, it can be difficult to decide what to buy. So, why not consider something that is handmade? There's something special about handmade items that make them stand out from mass-produced products, and visiting a handicraft fair is the perfect way to discover unique pieces that can't be found in shops or online. In this post, we explore the joy of handmade and why you should add a visit to handicraft fairs to your must-visit list.
What are Handmade Products?
Handmade products are those that are created by hand, without the use of machines. They can be anything from clothing and jewelry to pottery and furniture. Handmade products require a great deal of skill and expertise to create, as they are typically made from raw materials and require a significant amount of time and dedication. Because of this, each handmade item is unique and one-of-a-kind, making them perfect for gift-giving.
Why Choose Handmade Products?
There are many reasons why handmade items are the perfect choice when looking for something special for someone. Firstly, they are unique. Each handmade item has been crafted from scratch, meaning no two items are ever identical. This means that you're giving your loved ones something that is truly unique and one-of-a-kind. Secondly, handmade items are often made from high-quality materials. This means that they are built to last and can become cherished keepsakes that can be handed down through generations. Thirdly, handmade items are often eco-friendly, as they are made from sustainable materials without the use of machinery. This means that you can give your loved one something that they can treasure whilst also doing your bit for the environment.
Why Visit Handicraft Fairs?
When it comes to finding handmade items, there is no better place to look than at handicraft fairs. These fairs bring together artisans and craftspeople from all over the world, showcasing their unique creations in one place for people to discover. Attending a handicraft fair is a great way to support independent artists and designers whilst also finding something that is truly unique.
One of the main reasons to visit a handicraft fair is that you get to see the products up close and personal. When shopping online, it's often difficult to get a true sense of the product. However, by attending a handicraft fair, you can see the products firsthand, interact with the artists and ask any questions you may have. This allows you to make an informed decision about your purchase and can help you to find something that is truly perfect for your loved one.
Another benefit of visiting handicraft fairs is that you can explore different cultures and learn more about the people behind the products. To the artisans, their creations are more than just products, they are a reflection of their traditions, their stories, and their personalities. Meeting the people behind the products can give you an insight into the creative process and the inspiration behind the art. This can help deepen your appreciation for the item and give you a unique perspective on its value.
Lastly, visiting a handicraft fair is a great way to support small businesses and independent artists. By purchasing a handmade item, you're not only getting something that is unique and high-quality, but you're also supporting the artist behind it. Many artisans at handicraft fairs are small business owners, and by supporting them, you're helping them to grow their businesses and continue creating amazing products.
Conclusion
In conclusion, the joy of handmade is something that everyone should experience. Handmade items are unique, high-quality, and often eco-friendly, making them the perfect choice when looking for something special to give as a gift. Attending handicraft fairs is a great way to discover new artists and find unique creations that cannot be found elsewhere. Not only do you get to see the items up close, but you also get to interact with the artists and learn more about their stories and traditions. So, next time you're looking for a special gift for your loved one, consider supporting small businesses and independent artists by choosing something handmade. Your loved one will treasure the gift, and you'll feel great knowing that you've contributed to someone's success.
We welcome any suggestions or questions. You can email us or contact us using the contact page.
You can also connect with us on the following social networks:
Facebook
Twitter
LinkedIn
Instagram
About Organizer
EventsWOW.com is the foremost international leader catered to online B2B and B2C marketplace fervent in exhibitions worldwide to generate effective business leads and earning the integrity of billions of users who will access this website.