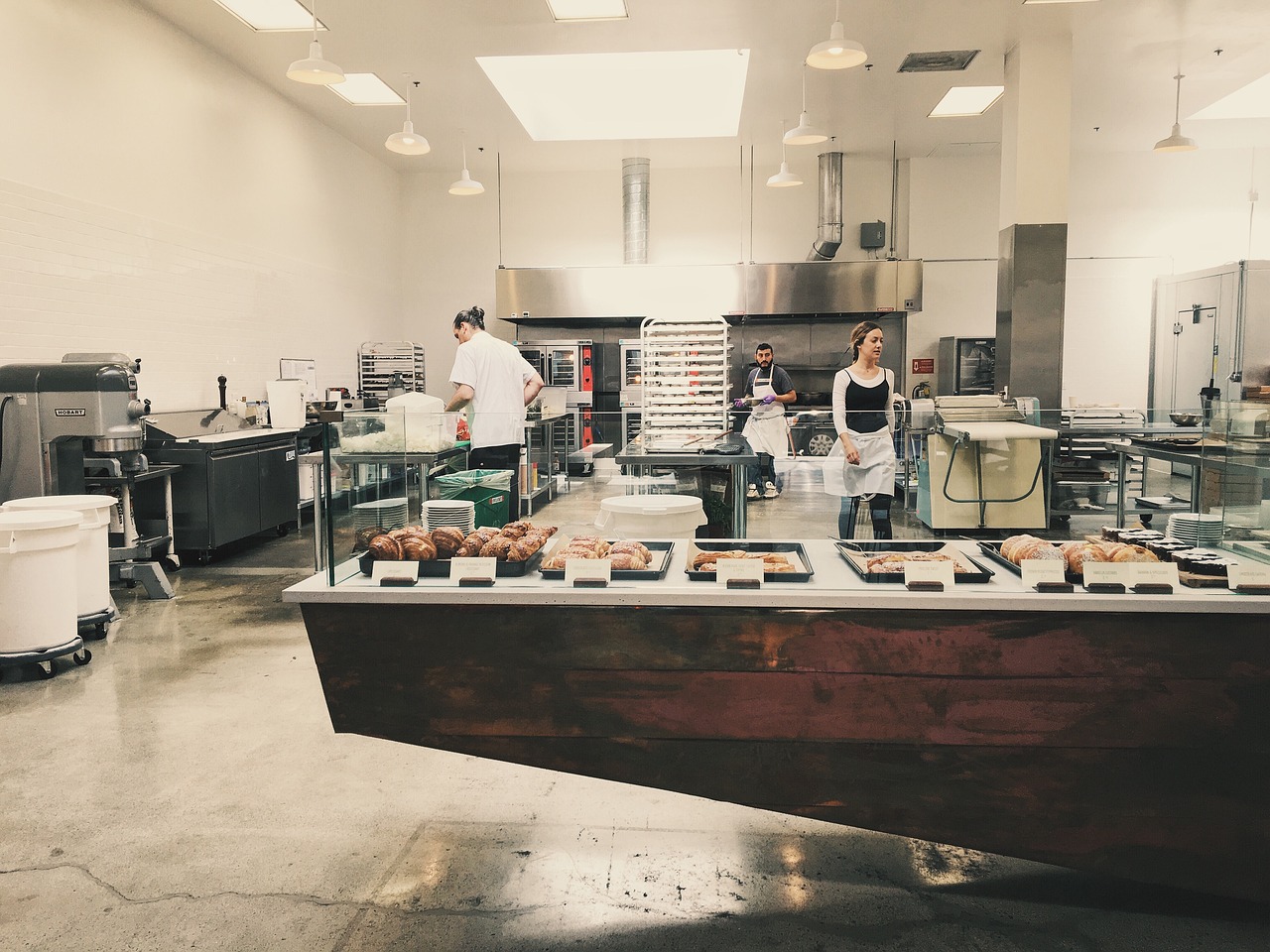 The bakery industry has always been a thriving business. The aroma, texture, and taste of freshly baked goods can bring back sweet memories for many of us. Everyone loves a good bakery and the industry is now worth billions of dollars. However, the constant changes in technology have led to some vital advancements in the bakery sector. Both small and large-scale bakeries have realized the need to incorporate these new technologies into their operations. In this blog post, we will be discussing the latest trends in bakery technology, showcasing the latest technologies from trade show exhibits, and analyzing new innovations in the industry.
Part 1: The Current State of the Bakery Industry
The bakery industry has been rapidly expanding in the past few years. From artisanal bakeries to industrial-grade operations that mass-produce baked goods, the industry has been soaring. According to research, the global bakery industry is predicted to grow to $447.57 billion by 2025. The industry has been experiencing a growing demand for innovative and high-quality bakery products, leading to the need for new technologies in the sector.
Part 2: The Latest Trends in Bakery Technology
The advancement of technology has led to the emergence of new bakery equipment and processes. The following are some of the latest trends shaping the bakery industry.
Automation
Automation is the use of machines and technology to control and manage bakery production processes. Automated systems have helped to simplify complex operations, reduce production costs, and increase overall efficiency. With automation, it's easier to maintain consistent quality and requires less oversight. Automation can also help to reduce human error and speed up production time, ensuring that bakery products are delivered as fast as possible.
Smart Ovens
Smart ovens are the future of the bakery industry. These ovens can help to regulate temperature, humidity, and baking time, ensuring that baked goods are of high quality and consistency. Smart ovens can reduce baking time by up to 15% and ensure that products are always baked evenly. In addition, smart ovens can revolutionize bakery operations, from retail bakeries to large-scale industrial bakeries.
Mobile Point of Sale Systems
Mobile point of sale (POS) systems are an excellent addition to bakery operations. They are essentially portable cash registers that can accept various forms of payments, from debit and credit cards to mobile payments. Mobile POS systems have revolutionized the way bakeries operate. They can help to reduce lines and checkout times while increasing customer engagement and satisfaction.
Part 3: Trade Show Exhibits
Trade shows are a gathering of companies and individuals interested in the latest trends and technologies in specific industries. Trade shows provide businesses with a platform to showcase their products and services, identify trends and make industry connections. In the bakery industry, trade shows are an essential avenue for companies to display the latest bakery technology and show off their expertise.
Some of the recent trade shows that have taken place in the bakery industry include:
The International Baking Industry Exposition (IBIE)
IBIE is the largest baking trade show in the world. Held bi-annually, the show features the latest trends in bakery technology, including software solutions, automation, baking equipment, and ingredients. The show also features a plethora of educational workshops, product demonstrations, and networking opportunities.
Europain
Europain is the leading trade show for bakery, pastry, and chocolate products in Europe. The show features a broad range of baked goods, baking equipment, ingredients, and packaging solutions. In addition, the show has a section for artisanal baking and pastry-making demonstrations.
Bakery China
Bakery China is the largest baking trade show in Asia. With over 2,400 exhibitors, the show features bakery equipment, ingredients, packaging solutions, and bakery franchises. The event also features a vast range of conference sessions and technical seminars.
Part 4: Technological Innovations in the Bakery Industry
Technological innovations have revolutionized the way we think about baked goods. The following are some of the latest technological breakthroughs in the bakery industry:
3D Printing
3D printing is becoming increasingly popular in the baking industry. The technology can print intricate designs and patterns on cakes and other baked goods, creating visually stunning products.
Food 3D Printing
Food 3D printing is an emerging technology that utilizes edible materials to print 3D shapes and forms. The technology could revolutionize the bakery industry, allowing bakers to create any shape or design they wish.
Augmented Reality (AR)
Augmented reality is an emerging technology that could take the baking industry to the next level. AR can be used to create immersive shopping experiences for customers, such as virtual kitchen walkthroughs, interactive product displays, and augmented reality tasting experiences.
Conclusion:
The bakery industry is rapidly changing, and the incorporation of new technological innovations has been instrumental in its development. From automation to 3D printing, the bakery industry is experiencing an exciting evolution. Trade shows serve as essential avenues for businesses to showcase their latest products and services. It's fascinating to see where the industry is heading, and it's sure to surprise and delight us with its future innovations.
We welcome any suggestions or questions. You can email us or contact us using the contact page.
You can also connect with us on the following social networks:
Facebook
Twitter
LinkedIn
Instagram