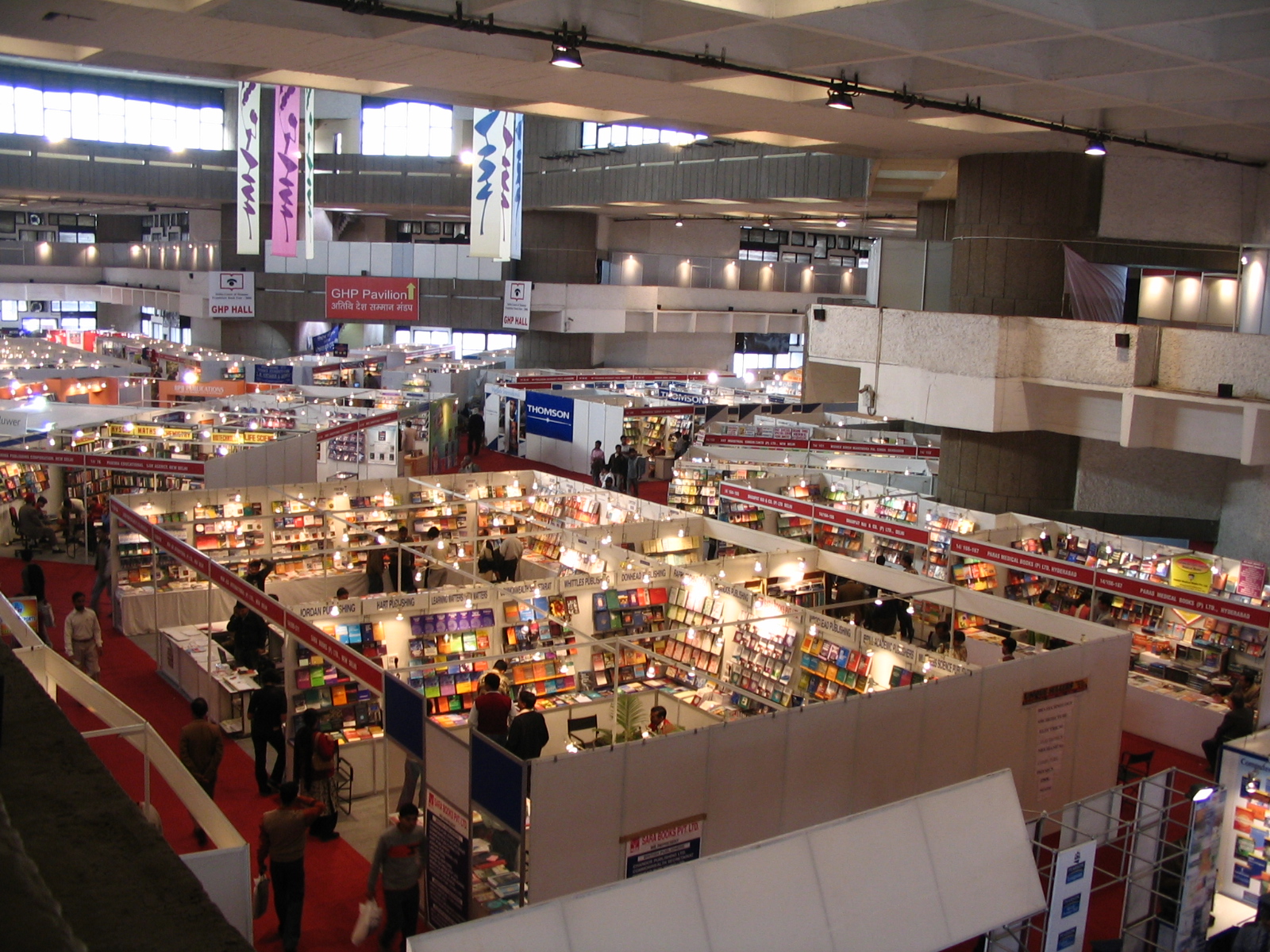 Let's take a moment to imagine the scene: you're planning a truly extraordinary event, something that your attendees will remember for years to come. A simple venue just won't do. You're yearning for a space that speaks to the soul, a place that tells a story and offers an immersive experience. If this resonates with you, then you're on the right path, my friend, as we're about to explore some of the most distinctive event venues in India.
India, a vast and diverse land, is known for its rich cultural heritage, captivating history, and eclectic mix of modernity and tradition. From magnificent palaces and forts that speak volumes of the grandeur of yesteryears to ultra-modern structures that showcase the country's progressive spirit, India is a treasure trove of distinctive spaces perfect for hosting events. So, fasten your seatbelts and join me on this fascinating journey as we unveil ten unique event venues across India.
The Majestic Umaid Bhawan Palace, Jodhpur (Rajasthan): A Royal Retreat
Nothing screams luxury and grandeur more than a royal palace. The Umaid Bhawan Palace in Jodhpur, Rajasthan, is one such splendid example, and it's also one of the most popular event venues in India. Built between 1928 and 1943, this palace serves as a stunning testament to Rajasthan's royal history. With 347 rooms, it's one of the largest private residences in the world.
But why choose Umaid Bhawan Palace for your event? Besides its architectural magnificence, this palace offers a range of luxurious facilities. It's not just about booking a venue; it's about stepping into a royal lifestyle. Every nook and corner of this palace screams opulence, ensuring that your event mirrors the same.
Moreover, the palace's aesthetic, combined with modern amenities, ensures a seamless blend of tradition and luxury. The staff's hospitality, steeped in the rich Rajasthani tradition, ensures that your guests are treated like royalty. From weddings to corporate events, this venue promises to leave your guests mesmerized, adding an extra layer of success to your event.
The Neemrana Fort-Palace, Alwar (Rajasthan): Time Travel to India's Regal Past
Let's move forward on our journey, but not before we travel back in time. Neemrana Fort-Palace, a 15th-century heritage hotel, is the epitome of rustic beauty combined with royal charm. Located in Alwar, Rajasthan, this venue provides a picturesque backdrop for a variety of events.
Hosting your event at Neemrana Fort Palace is like creating a time capsule of unforgettable memories. Its captivating architecture, breathtaking views of the surrounding landscape, and vintage appeal make it a preferred choice for those seeking to host a memorable event.
In 2022, as per India Tourism Statistics, Rajasthan's heritage hotels hosted around 15% of the total number of events conducted in India. Given the sheer number of unique venues like Neemrana Fort-Palace, it's hardly surprising. After all, who wouldn't want to host an event in a place that weaves a magical tapestry of history, art, and culture?
The Grand Hyatt, Mumbai (Maharashtra): Luxury Meets Versatility
From the royal forts of Rajasthan, let's journey to the bustling cityscape of Mumbai. Mumbai, known as the city of dreams, is home to the Grand Hyatt, a leading luxury hotel and a prime event venue in India.
The Grand Hyatt offers a variety of spaces to suit your event needs. With its modern architecture, state-of-the-art facilities, and flexible spaces, this venue can cater to both intimate gatherings and large-scale events. Whether you're planning a corporate meeting or a lavish wedding, the Grand Hyatt promises to cater to your needs, ensuring your event is a hit.
Hosting an event at the Grand Hyatt also means you're in the heart of Mumbai, giving your attendees the opportunity to explore the city's vibrant culture, cuisine, and nightlife. This adds another dimension to their overall experience, making your event unforgettable.
Pragati Maidan, New Delhi: Where Modernity and Tradition Blend
Let's now head to the capital city, New Delhi. The city is a melting pot of cultures and is home to Pragati Maidan, one of the largest and most popular event venues in India. This venue has played host to numerous national and international expos, conferences, and cultural events.
What makes Pragati Maidan stand out is its ability to blend tradition and modernity. It is equipped with modern facilities and services to ensure the smooth running of your event. Yet, it retains an Indian charm that adds to its appeal. This unique combination ensures that your event is not just successful, but also steeped in the local ethos.
Not to mention, the strategic location of Pragati Maidan makes it easily accessible for attendees. Plus, its proximity to several historical landmarks offers your guests an opportunity to explore the rich heritage of Delhi, making your event more than just a single-day affair.
The Leela Palace, Bengaluru (Karnataka): An Oasis of Luxury
From the hustle and bustle of New Delhi, let's venture into the Garden City, Bengaluru. Known for its pleasant climate and vibrant tech industry, Bengaluru also houses The Leela Palace, a symbol of luxury and elegance in the hospitality industry. This venue's architecture is inspired by the royal palace of Mysore, giving it a unique aesthetic appeal.
Hosting your event at The Leela Palace, one of the finest event venues in India, promises an unforgettable experience. Its lush green landscapes, majestic architecture, and state-of-the-art facilities provide the perfect setting for your event. Whether you're planning a wedding, a corporate meeting, or a cultural event, The Leela Palace promises a world-class experience.
Furthermore, hosting your event in Bengaluru gives your attendees an opportunity to explore the city's rich cultural heritage and booming tech industry. This gives them a well-rounded experience, making your event a grand success.
Swabhumi, Kolkata (West Bengal): A Cultural Extravaganza
Our next destination on this grand tour of unique event venues in India takes us to the cultural capital of India, Kolkata. Here lies Swabhumi, a heritage plaza that offers a unique blend of tradition and modernity. Swabhumi serves as an excellent venue for a variety of cultural events, from music and dance festivals to art exhibitions and literary gatherings.
Swabhumi is much more than just an event venue. It's a window into the rich cultural heritage of Bengal. Hosting your event at Swabhumi means giving your attendees a taste of Bengali culture, art, and cuisine. The venue's striking architecture and lush green surroundings provide a scenic backdrop for your event, adding to its appeal.
The Taj Falaknuma Palace, Hyderabad (Telangana): A Journey into Nizam's Era
Let's now embark on a journey to the city of Nizams, Hyderabad, home to the spectacular Taj Falaknuma Palace. Once the residence of the Nizam of Hyderabad, this palace has now been transformed into a luxury heritage hotel.
The palace's architectural grandeur, luxurious amenities, and unparalleled hospitality make it one of the most sought-after event venues in India. With its grand durbar hall, elaborate dining hall, and picturesque gardens, the Taj Falaknuma Palace promises to make your event an unforgettable experience.
Moreover, hosting your event at the Taj Falaknuma Palace gives your attendees a glimpse into the opulent lifestyle of the Nizams. Coupled with Hyderabad's rich history and delectable cuisine, your event is sure to leave a lasting impression on your attendees.
The Oberoi Udaivilas, Udaipur (Rajasthan): A Lakeside Paradise
Let's return to the royal state of Rajasthan, but this time to the city of lakes, Udaipur. Nestled on the banks of Lake Pichola, The Oberoi Udaivilas stands as a testament to the city's royal past. With its majestic architecture, sprawling gardens, and breathtaking views of the lake and surrounding palaces, Udaivilas offers a setting like no other for your event.
What makes Udaivilas stand out among other event venues in India is its dedication to personalizing your event. The venue's team works closely with you to ensure that every detail of your event, from the decor to the cuisine, reflects your vision. This level of customization makes your event truly unique and memorable.
Moreover, Udaipur's charm as a city steeped in history and culture enhances the appeal of your event. From exploring the city's historic sites to taking a boat ride on Lake Pichola, your attendees are sure to enjoy their time in Udaipur.
The Park, Chennai (Tamil Nadu): Where Tradition Meets Modernity
Our journey now takes us to the southern part of India, to the bustling city of Chennai. Home to The Park, one of the finest luxury hotels in the city, Chennai offers a venue that perfectly blends tradition and modernity.
The Park provides a variety of event spaces, each equipped with modern facilities to ensure the success of your event. Its strategic location, in the heart of Chennai, makes it easily accessible to your attendees. Furthermore, The Park's reputation for excellent hospitality and services guarantees a smooth and enjoyable experience for your guests.
Hosting your event in Chennai also offers your attendees the opportunity to explore the rich cultural heritage of South India. From traditional music and dance performances to mouth-watering South Indian cuisine, your event in Chennai promises to be a feast for the senses.
Lavasa, Pune (Maharashtra): A Picturesque Cityscape
The final stop on our grand tour of unique event venues in India is Lavasa, a planned city located in the hills near Pune, Maharashtra. With its Italian-style architecture, scenic landscapes, and modern amenities, Lavasa offers an unparalleled setting for your event.
Lavasa's event venues range from open-air amphitheaters to state-of-the-art conference halls, providing flexibility to suit your event needs. The city's peaceful ambiance and picturesque views add to the appeal of your event, promising a memorable experience for your attendees.
Moreover, Lavasa's strategic location near Pune ensures easy accessibility while allowing your attendees to enjoy a break from the hustle and bustle of the city. With its unique offerings, Lavasa stands as a testament to India's diversity and innovation in the field of event venues.
---
There you have it, ten of the most unique event venues in India. Each of these venues offers something unique, reflecting India's diversity and cultural richness. So whether you're planning a cultural festival, a corporate event, or a grand wedding, these venues promise to provide an unforgettable experience for your attendees. I hope this journey has inspired you to explore these venues and make your event truly one-of-a-kind. Remember, the venue you choose is not just a space; it's a story that you and your attendees will share. Make that story as memorable as it can be. Happy event planning!
We welcome any suggestions or questions. You can email us or contact us using the contact page.
You can also connect with us on the following social networks:
Facebook
Twitter
LinkedIn
Instagram