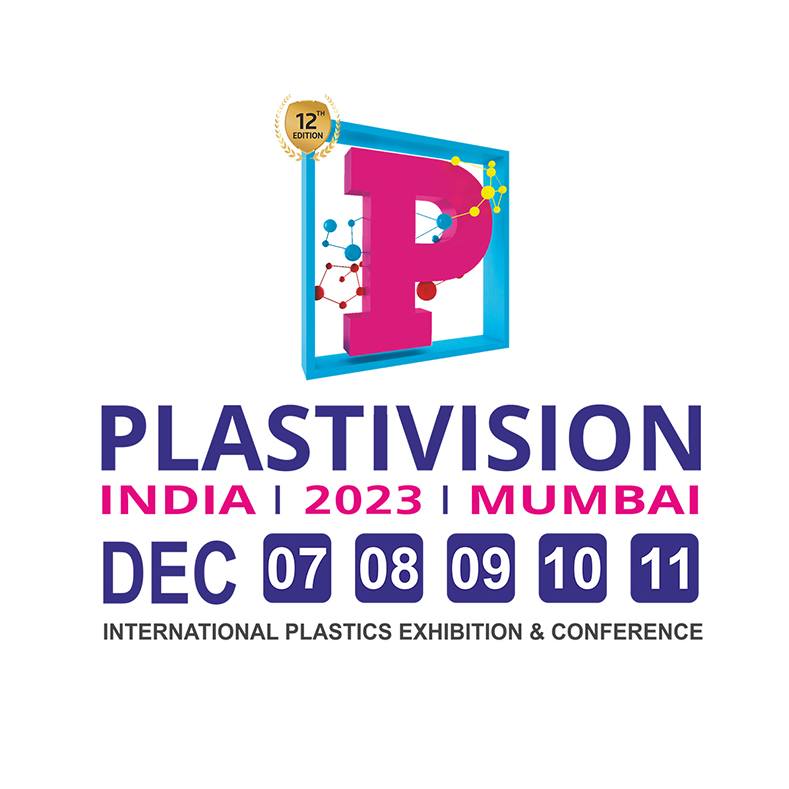 There's no denying it: Plastivision India 2023 is one of the most eagerly anticipated events in the plastics industry. As we gear up for this monumental occasion, let's delve deeper into the specifics that make Plastivision not just an event, but an experience.
1. What is Plastivision India 2023?
Plastivision India 2023 is the 11th edition of the prestigious plastics industry event. Organized by the All India Plastic Manufacturers' Association (AIPMA), the event has steadily grown into a global gathering, attracting industry professionals and enthusiasts from all corners of the world. It's a space where innovation meets application, where knowledge meets curiosity, and where business meets opportunity.
The event is an amalgamation of exhibitions, product launches, seminars, and networking opportunities, with the aim of fostering innovation and growth in the plastics industry. Over the years, Plastivision India has become a platform where industry professionals, academics, and enthusiasts can exchange ideas, create connections, and shape the future of the industry.
2. When and Where is Plastivision India 2023?
Plastivision India 2023 is slated to take place from December 7th to December 11th, 2023. The event will be hosted at the Bombay Exhibition Centre in Mumbai, one of India's largest and most accessible exhibition venues.
Known for its world-class facilities, the Bombay Exhibition Centre is strategically located in Goregaon, Mumbai, making it easily accessible from both domestic and international airports. Its vast exhibition area, combined with state-of-the-art facilities, makes it an ideal venue for hosting large-scale events like Plastivision India.
3. Traveling to Plastivision India 2023
Mumbai, the city that never sleeps, is well-connected via air, rail, and road. The city's Chhatrapati Shivaji Maharaj International Airport is one of the busiest in the country, offering flights to and from a plethora of domestic and international destinations.
Once in Mumbai, you can opt for a prepaid taxi or ride-sharing service like Uber or Ola to reach the Bombay Exhibition Centre. For those who prefer public transport, the city's extensive network of local trains, buses, and auto-rickshaws provide plenty of options. If you're coming by train, the nearest railway station is Goregaon, which is a short auto-rickshaw or cab ride away from the venue.
4. Registration and Tickets for Plastivision India 2023
The process to be a part of Plastivision India 2023 is straightforward. Visit the official Plastivision India website, where you'll find a comprehensive guide on how to register for the event. There are options for both individual and group registrations, catering to the varied needs of attendees. Remember, early registration often comes with the advantage of discounted ticket prices.
5. Exhibitors at Plastivision India 2023
Plastivision India 2023 is expected to be a grand showcase of the latest technologies, innovations, and trends in the plastics industry. Over a thousand exhibitors, including both domestic and international companies, are expected to participate. This presents an unparalleled opportunity for attendees to interact directly with the movers and shakers of the industry, learn about the newest products and technologies, and foster potential business partnerships.
6. Seminars and Workshops at Plastivision India 2023
Another highlight of Plastivision India is the array of informative seminars and workshops conducted by industry experts. These sessions cover a broad range of topics – from technical aspects of plastics manufacturing to discussions on sustainability and the future of the industry. Whether you're a seasoned professional or a newcomer to the field, these seminars and workshops offer valuable insights and knowledge.
7. Networking Opportunities at Plastivision India 2023
Plastivision India is not just about exhibitions and seminars; it's also a significant platform for networking. The event draws a diverse crowd from various sectors related to the plastics industry, including manufacturers, suppliers, policymakers, researchers, and more. This diverse mix of attendees provides a golden opportunity to build connections, share ideas, and even initiate potential collaborations.
8. Exploring Mumbai
While you're in Mumbai for Plastivision India 2023, take some time to explore this vibrant city. Mumbai is known for its bustling street markets, historical landmarks, and mouth-watering cuisine. From the iconic Gateway of India to the serene Marine Drive, the city has much to offer. And don't forget to indulge in some local delicacies like Vada Pav and Pav Bhaji.
9. Accommodation Options
Mumbai offers a range of accommodation options to suit every budget. From luxury hotels to budget-friendly guesthouses, you're sure to find something that fits your needs. Some of the hotels near the Bombay Exhibition Centre include The Westin Mumbai Garden City, Grand Hyatt, and Ibis Mumbai. It's advisable to book your accommodation well in advance to secure the best rates and availability.
10. The Future of Plastics
One of the key themes of Plastivision India 2023 is the future of the plastics industry. The event provides a platform for thought leaders to discuss the challenges and opportunities that lie ahead for the industry. Topics like sustainability, recycling, and bioplastics are likely to take center stage, reflecting the industry's increasing focus on environmental responsibility.
These are just some aspects of what promises to be an exciting and informative event. Plastivision India 2023 is not just an event; it's a journey into the future of the plastics industry. Whether you're an industry professional, a student, or simply someone interested in the world of plastics, this event has something to offer everyone.
11. The Plastivision India App
In a bid to enhance the attendee experience, the organizers have launched the Plastivision India 2023 app. Available on both iOS and Android platforms, the app is designed to provide real-time updates about the event, facilitate networking among attendees, and provide useful information about the venue and surrounding area. The app also features an interactive floor plan that helps you navigate through the vast exhibition space with ease.
12. Plasticulture at Plastivision India 2023
Plasticulture – the use of plastics in agriculture – is expected to be a major theme at Plastivision India 2023. Discussions will explore how innovations in plasticulture can contribute to increasing agricultural productivity, managing water resources efficiently, and reducing food waste. This promises to be an insightful discussion, especially considering the significance of agriculture in India's economy.
13. Startup Pavilion
For the first time, Plastivision India will feature a dedicated Startup Pavilion. This space will be a hub for startups in the plastics industry to showcase their innovative products and ideas. The Startup Pavilion offers a unique opportunity for budding entrepreneurs to interact with industry leaders, potential investors, and fellow startups.
14. Product Launches
Plastivision India 2023 will see numerous product launches from participating companies. From new machinery to advanced materials, these product launches offer a sneak peek into the future of the plastics industry. Attendees will get a first-hand look at these innovative products and have the chance to interact with the creators.
15. Plasticon Awards
The Plasticon Awards, held in conjunction with Plastivision India 2023, aim to recognize and honor excellence in the plastics industry. The awards are presented in various categories, including innovation, sustainability, and entrepreneurship. The Plasticon Awards not only highlight the achievements of the recipients but also inspire others in the industry.
16. Plastivision India 2023's Focus on Sustainability
One of the key highlights of Plastivision India 2023 is its strong focus on sustainability. Several seminars and workshops will be dedicated to sustainable practices in the plastics industry, such as recycling and the use of biodegradable materials. The event will also feature exhibitions showcasing the latest in green technologies and products.
17. Knowledge Sharing
Plastivision India 2023 is more than just an exhibition – it's a learning platform. Experts from various fields related to the plastics industry will share their knowledge and insights, helping attendees understand the latest trends, technologies, and best practices in the industry.
18. Exploring Business Opportunities
Plastivision India 2023 offers a plethora of business opportunities. Whether it's discovering new products, meeting potential clients, or forming strategic partnerships, the event provides a platform to explore and expand your business horizons.
19. Women in Plastics
In an effort to highlight the contributions of women in the plastics industry, Plastivision India 2023 will feature a special segment dedicated to 'Women in Plastics.' This initiative aims to celebrate the achievements of women in the industry and inspire more women to join the field.
20. Wrapping Up Plastivision India 2023
As the curtains fall on Plastivision India 2023, attendees will walk away with a wealth of knowledge, new business connections, and memories of an enriching experience. As we look forward to the next edition, we carry with us the insights, inspirations, and innovations from Plastivision India 2023, propelling us into the future of the plastics industry.
So, pack your bags, mark your calendars, and get ready to dive into the world of plastics at Plastivision India 2023.
We welcome any suggestions or questions. You can email us or contact us using the contact page.
You can also connect with us on the following social networks:
Facebook
Twitter
LinkedIn
Instagram