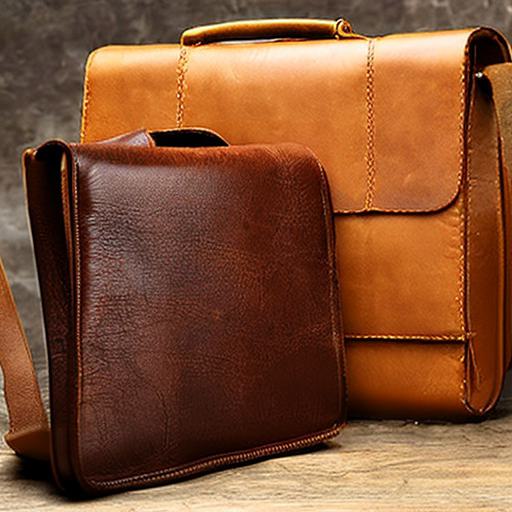 Leather is one of the most frequently used materials in the fashion industry. It makes for multiple products such as shoes, belts, bags, wallets, jackets, and many more. Suppliers of leather products frequently participate in trade shows to display their creations to potential clients. Attending these trade shows could be an ideal opportunity for businesses looking to source leather accessories or those wanting to diversify their product lines to explore leather options.
Choosing the right leather products supplier at trade shows isn't an easy task. Factors like quality, cost, reliability, and consistency must be taken into account to select the ideal leather products supplier that suits your business needs. In this blog post. We'll guide you on how to choose the right leather products supplier at trade shows.
Research
Before attending any trade show, carry out thorough research to get the background of the trade show, the exhibitors, and also register to attend. Analyze your business requirements and what exactly you are searching for from the exhibitors. This will guide you on which trade show to attend and which supplier to search for.
Quality
Quality is one of the most important factors that must be taken into account when choosing a supplier. It is good to request a sample of the leather products from the supplier to assess the quality, texture, and style that the supplier has to offer. Take a closer look at leather products to ensure that they meet your business's minimum product quality standards.
Price and Affordability
Price is another important factor when choosing the right supplier. Although you may need to offer quality products to your customers, you also want to make a profit. Therefore, you must look for suppliers offering leather products at an affordable and reasonable price. Compare prices from different suppliers and choose the one that fits your budget.
Reliability
Choose leather product suppliers who are reliable, consistent, and always stick to their delivery schedules. Get information on the supplier's process of production, delivery time, and how they manage orders to ensure a seamless business process. Working with reliable leather product suppliers can help you reduce delays, late deliveries, and cancelations.
Availability
Ensure that the leather product supplier you plan to work with is always available to cater to your needs. A good supplier must always be reachable through email, phone, or in-person meetings. Confirm the supplier's availability schedule for consultation, delivery, and product inquiries.
Ethical Standards
The leather industry is infamous for its unethical treatment of animals and workers. It is prudent to choose a supplier that indicates their source of raw materials and sticks to ethical standards when producing leather products. Enquire from the suppliers on the animal welfare concerns they observe, which grading systems they use, and the process used to dye the leather.
Service Portfolio
Another factor to consider when selecting the right leather product supplier is their complete range of services. Inspect the supplier's service portfolio to see if they offer holistic solutions that include customization, repair, consultations, and after-sales services. Suppliers who provide a range of services might be better, as they can work with you to help build your brand in the leather products industry
Testimonials
To get a clearer picture of what to expect from a supplier, browse the internet for testimonials and customer feedback. Read online reviews, ask past customers or get feedback from colleagues who might know the suppliers. Choose a supplier with great feedback and trust, and avoid those with negative reviews.
Certification
Ensure that the supplier complies with regulations and standards from legal authorities. The supplier should also have certifications from industry regulatory bodies. This will give you confidence in their leather products, guaranteeing that they are safe and of high quality.
Innovation
Lastly, choose a supplier that is dedicated to innovation, growth, and technology. Innovative suppliers can come up with new and customized products that suit your specific business requirements. They are also capable of improving their production processes for future leather product upgrades.
Conclusion
Choosing the right leather product supplier at trade shows requires research, careful analysis, and clear business objectives. High-quality materials, affordability, reliability, and consistency should be some of the factors that should be taken into account when choosing a supplier. Many trade shows offer excellent opportunities to network and take advantage of suppliers exhibiting their products. For businesses that are searching for reliable leather product suppliers, following these ten tips will help in selecting a perfect leather product supplier that can show your brand and take your business to the next level.
We welcome any suggestions or questions. You can email us or contact us using the contact page.
You can also connect with us on the following social networks:
Facebook
Twitter
LinkedIn
Instagram
About Organizer
EventsWOW.com is the foremost international leader catered to online B2B and B2C marketplace fervent in exhibitions worldwide to generate effective business leads and earning the integrity of billions of users who will access this website.