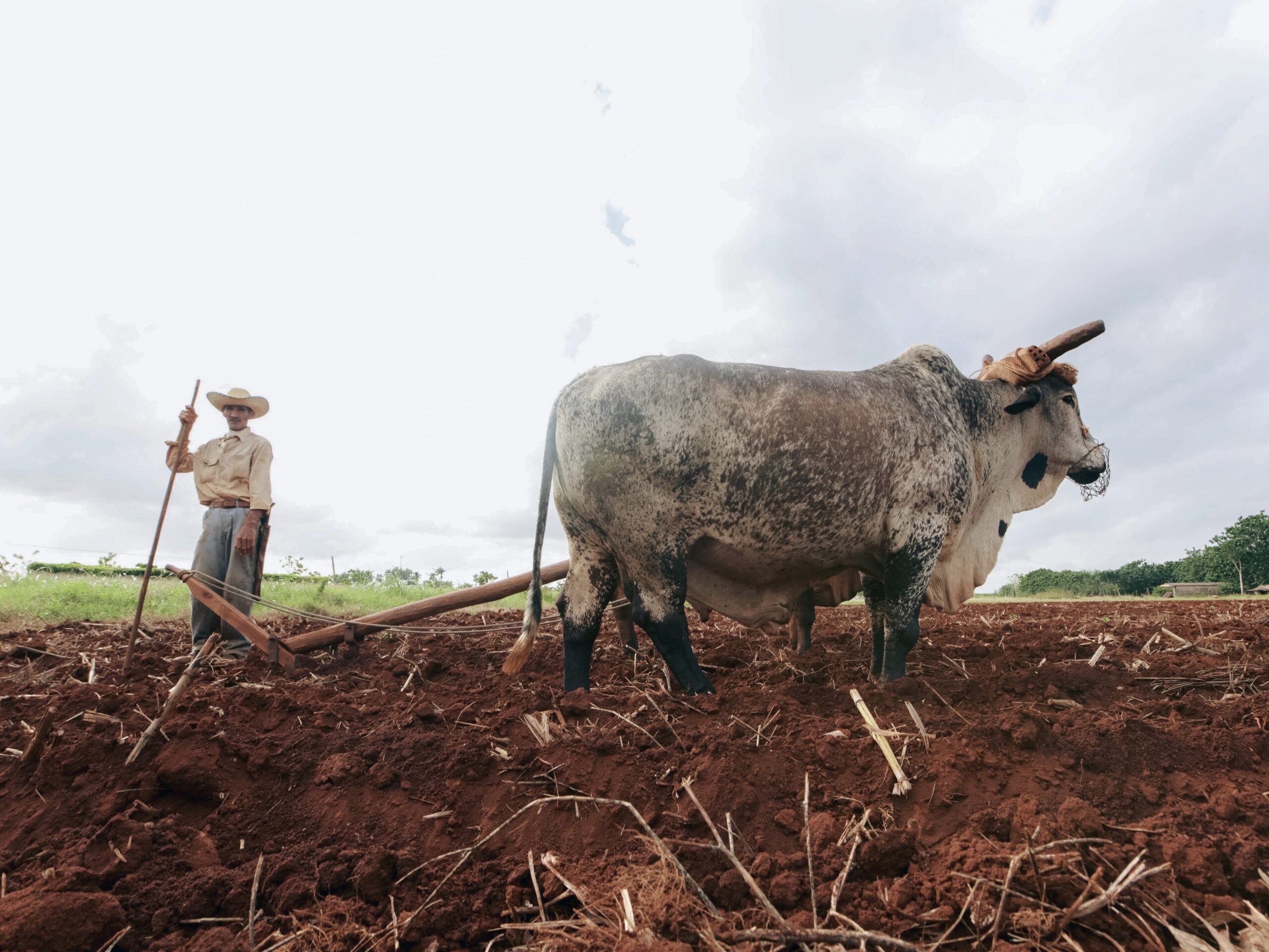 In the ever-evolving world of agriculture, staying abreast of the latest trends, technologies, and best practices is essential. What better way to gain this knowledge than by attending trade shows, where the crème de la crème of the industry gather? Whether you're a farmer, supplier, investor, or just an agri-curious enthusiast, agriculture trade shows offer a wealth of information, networking opportunities, and, of course, a glimpse into the future of farming. Let's embark on a global tour to discover the top 10 agriculture trade shows to attend in 2023. Get ready to mark your calendars, book your tickets, and buckle up for an exciting journey through the dynamic landscape of agriculture!
1. World Ag Expo, USA
Kicking off our list, the World Ag Expo in Tulare, California is a must-attend. Known as the largest outdoor ag trade show, this event showcases the latest equipment, technologies, and ag services, bringing together over 1,400 exhibitors annually. You'll experience live demonstrations, educational seminars, and networking opportunities with industry experts.
2. The Royal Highland Show, Scotland
The Royal Highland Show in Scotland is a celebration of rural life, showcasing the best in farming, food, and rural living. This four-day event provides a fantastic platform for networking and discovering innovative agricultural technologies. With its impressive livestock shows and food and drink exhibitions, it's a true Scottish gem.
3. Agritechnica, Germany
As the world's leading trade fair for agricultural technology, Agritechnica in Hanover, Germany is a must-visit. It's where cutting-edge solutions, trends, and innovations in the ag sector are unveiled. With over 2,700 exhibitors from 50 countries, this show is a hub for agri-business professionals worldwide.
4. Farm Progress Show, USA
Held annually in the United States, the Farm Progress Show is another top-tier agricultural exhibition. It showcases the latest farm machinery, equipment, supplies, and services. The show also features field demonstrations, giving attendees first-hand experience of the equipment in action.
5. SIMA, France
SIMA in Paris, France is a world-renowned agribusiness show that focuses on innovative solutions for high-performance and sustainable agriculture. Its wide-ranging exhibits and interactive sessions on the latest ag trends make it an enlightening event for anyone in the industry.
6. The National Farm Machinery Show, USA
The National Farm Machinery Show in Louisville, Kentucky is one of the largest indoor agricultural events in America. Known for showcasing the most comprehensive display of farm machinery, equipment, supplies, and services, it provides a unique platform for learning and networking.
7. EIMA International, Italy
EIMA International in Bologna, Italy is an important event on the global agricultural scene. It showcases a vast range of machinery and equipment for every agricultural operation or infrastructure. The show is renowned for presenting new technologies and innovations in agriculture and gardening.
8. FIMA Agricola, Spain
FIMA Agricola in Zaragoza, Spain is a leading international fair for agricultural machinery. It offers an extensive showcase of the latest innovations in the agriculture sector, and it's a prime location for networking with top industry professionals from across the globe.
9. International Green Week, Germany
Held in Berlin, International Green Week is a one-of-a-kind international exhibition for the food, agriculture, and gardening industry. The event provides an incredible array of products related to agriculture, horticulture, and food industries from all over the world.
10. Canada's Outdoor Farm Show, Canada
Wrapping up our list is Canada's Outdoor Farm Show. As the country's largest outdoor agricultural trade show, it features the latest in Canadian farming technology. With live field demonstrations, new product launches, and interactive displays, it offers a comprehensive learning and networking platform for farming professionals.
---
There you have it – the top 10 agriculture trade shows to attend in 2023! Each of these events offers a unique insight into the industry's present and future, allowing you to explore the latest trends, technologies, and innovations.
Expand Your Knowledge
These trade shows are not just about showcasing products and services. They provide an educational platform where you can learn about the latest research, new farming practices, and environmental initiatives. Seminars and workshops led by industry experts are an integral part of these events.
Networking Opportunities
Networking is a significant aspect of these trade shows. They provide an unparalleled platform to connect with industry leaders, fellow farmers, suppliers, and buyers. Building these relationships can lead to collaborations, partnerships, and other business opportunities.
Discover New Technologies
Every trade show is an opportunity to discover groundbreaking technologies that are transforming the agriculture industry. From drones and robotics to AI and precision farming, these technologies are shaping the future of farming.
Understand Market Trends
Understanding current market trends is crucial for any business, and these trade shows provide an insight into the latest trends and market dynamics. They offer a comprehensive view of the industry, helping you make informed business decisions.
Showcasing Your Products
If you're an agribusiness, these trade shows are the perfect platform to showcase your products and services. You'll reach a wide audience of potential customers and business partners.
Live Demonstrations
Many of these shows feature live demonstrations of machinery and equipment. These demonstrations provide a practical understanding of how these machines work and their benefits, aiding in the decision-making process.
International Exposure
These shows are not just national; they attract attendees from around the globe. By participating, you gain international exposure, expanding your reach beyond local markets.
Industry Recognition
Participation in these prestigious events can increase your industry recognition. It can boost your brand's image and reputation, attracting more customers and potential business partners.
Stay Ahead of the Competition
By attending these shows, you stay abreast of new developments and innovations in the industry. This knowledge can help you stay ahead of the competition by integrating the latest trends and technologies into your business.
Inspiration and Ideas
Lastly, these trade shows can be a source of inspiration. Seeing the innovations and advancements in the agriculture sector can spark new ideas for your own business. They can motivate you to think creatively and innovatively, helping you grow and succeed in your agricultural endeavors.
In conclusion, these top 10 agriculture trade shows of 2023 are more than just events; they're opportunities for growth, learning, and innovation. They connect the global agricultural community, fostering a space for knowledge exchange, collaboration, and advancement. So, whether you're a farmer, a supplier, or an ag-tech enthusiast, these shows have something for everyone. Mark your calendars, and prepare for an enlightening journey into the future of agriculture.
We welcome any suggestions or questions. You can email us or contact us using the contact page.
You can also connect with us on the following social networks:
Facebook
Twitter
LinkedIn
Instagram
About Organizer
EventsWOW.com is the foremost international leader catered to online B2B and B2C marketplace fervent in exhibitions worldwide to generate effective business leads and earning the integrity of billions of users who will access this website.