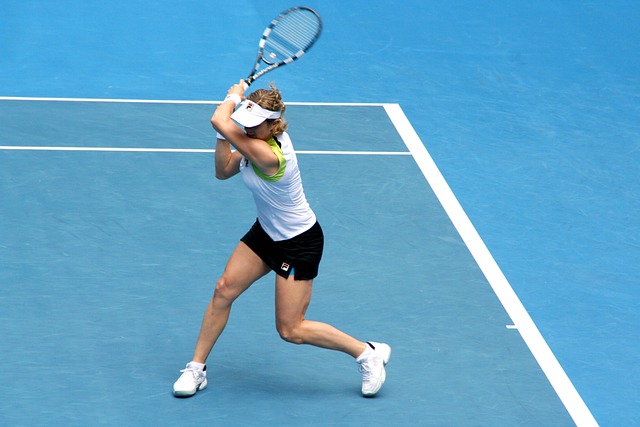 Have you ever been bitten by the wanderlust bug and dreamt of an unforgettable adventure down under? If so, you're in the right place! Our detailed guide, revolving around "Australia's Must-See Events 2023," will make you feel as if you've already embarked on your journey to the heart of this fascinating continent. I promise this won't be your typical travelogue. Instead, we will paint a vivid picture of each event, appealing to your senses and inviting you to experience Australia in a way you've never done before.
Our top picks for 2023 promise more than just sightseeing; they offer experiences that engage, entertain, and enlighten. From iconic cultural festivals to thrilling sports events, you're going to hear about the most exciting gatherings that Australia has to offer this year. The journey we're about to embark on will take us to bustling cities, laid-back seaside towns, rugged outbacks, and verdant vineyards.
So sit back, relax, and let us transport you to the beautiful landscapes and vibrant cities of Australia, where memories are waiting to be made.
The Vivid Sydney Festival
When you think of Sydney, what comes to mind? The Opera House? The Harbour Bridge? Sure, these are must-sees, but let's take it up a notch. Let's kickstart our Aussie adventure with one of the most spellbinding events – the Vivid Sydney Festival.
Held annually in the heart of Sydney, Vivid Sydney is more than just a festival; it's a celebration of art, technology, and commerce that paints the city with vibrant hues of creativity and innovation. Running for 23 nights in 2023, from late May to mid-June, this festival attracts over 2.4 million people, making it the largest festival of light, music, and ideas in the Southern Hemisphere.
Imagine standing on the edge of the bustling Circular Quay, gazing at the iconic Sydney Opera House, its sails awash with captivating, color-filled light projections. Isn't it mesmerizing? That's the magic of Vivid Sydney. The festival allows artists from around the globe to transform Sydney's architecture into their canvas, captivating the spectators with a fusion of art and technology.
However, Vivid Sydney isn't just about the light show. The festival is a melodious symphony of ideas, featuring riveting music performances and stimulating talks and workshops that inspire action on various global issues. From indie bands to international superstars, the music segment of Vivid Sydney promises something for every audiophile.
As a visitor, you'll get a chance not only to witness this beautiful spectacle but also to interact, learn, and get inspired. It's a platform where creativity meets community, providing you an opportunity to immerse yourself in the global discourse about art, technology, and its societal impact.
And if you're an exhibitor or an artist, Vivid Sydney can be your gateway to international recognition. By displaying your work at such a grand stage, you get to showcase your talent to a diverse audience, gain valuable feedback, and connect with industry leaders who can help you take your career to the next level.
In a nutshell, the Vivid Sydney Festival offers a unique blend of art and commerce that you won't find anywhere else. It's more than just a spectacle; it's an experience that'll leave a lasting impression on your mind and heart.
The Australian Open
Who wouldn't fancy the thrill of a live tennis match? What if it's one of the four Grand Slam tennis tournaments? Yes, we're talking about the Australian Open. It's the grand event that kick-starts the tennis season, scheduled in the last fortnight of January in Melbourne. A mecca for tennis enthusiasts, the Australian Open is more than just a tournament; it's a festival that celebrates the sport in all its glory.
Imagine sitting among a crowd of approximately 800,000 fans, all collectively holding their breath as the ball zips back and forth over the net, cheering, clapping, and living every moment of the intense matches. The atmosphere is electric, with the spirit of competition making hearts pound with anticipation. In 2023, the Australian Open is all set to create this magic once again, promising nail-biting matches, surprising comebacks, and a showcase of unwavering determination.
What makes the Australian Open a must-attend event? First, it's the adrenaline-fueled thrill of watching world-class players battling it out on the court. You get to witness your favorite tennis stars, their finesse, their power, and their resilience, up close. It's an opportunity to be part of something grand, something that people worldwide tune in to watch.
Secondly, it's not just about the matches. The Australian Open is a vibrant blend of sports, entertainment, food, and music. The area around the courts transforms into a carnival, buzzing with food stalls, live music, photo ops, and fan zones.
As an attendee, you don't just get to watch the matches, you become part of an experience that excites all your senses. And for the exhibitors, it's an opportunity to connect with a diverse crowd, display your offerings, and create meaningful relationships.
Lastly, attending the Australian Open can be a chance to explore Melbourne, a city known for its art, culture, food, and friendly people. It's like hitting two birds with one stone, experiencing a world-class sporting event while also getting a taste of Melbourne's vibrant lifestyle.
Melbourne International Comedy Festival
If laughter is the best medicine, then the Melbourne International Comedy Festival is the most fun doctor's appointment you'll ever have. Held annually over four weeks in Melbourne from late March to mid-April, this festival is one of the three largest comedy festivals in the world, and it's a must-visit event in Australia in 2023.
Imagine yourself in a hall, surrounded by people, their faces glowing with laughter. On the stage, a comedian is delivering joke after joke, making the room reverberate with collective mirth. That's the experience you get at the Melbourne International Comedy Festival. It's a place where humor transcends cultural and language barriers, uniting people in laughter.
The festival features an impressive lineup of comedic acts, ranging from stand-up and cabaret to sketches, plays, and improvisational performances. You get to see both established comedians and budding talents who are ready to tickle your funny bone.
As an attendee, the Melbourne International Comedy Festival offers a chance to escape the mundane and dive into the world of humor. It's a place where you can let go of your worries and laugh until your belly aches. And it's not just about laughter. The festival is a mirror that comedians use to reflect society, often making you think as much as it makes you laugh.
For performers and exhibitors, the festival is a platform to showcase your talent, make connections, and get noticed. It's an opportunity to make people laugh, to share your perspective, and to leave your mark in the comedy world.
Byron Bay Bluesfest
Next on our list is a treat for music lovers – the Byron Bay Bluesfest. Nestled in the idyllic setting of Byron Bay, New South Wales, the Bluesfest is a five-day music festival celebrating Blues and Roots music. The event typically takes place over the Easter long weekend and offers an immersive, unforgettable musical journey.
Picture yourself in a vibrant, bustling crowd, the rhythmic sound of guitars filling the air, and harmonious voices echoing under the clear blue sky. The atmosphere pulsates with energy as you sway with the music, soaking in the soulful performances of artists from around the globe. That's Byron Bay Bluesfest for you.
It's a place where the love for music transcends boundaries, and people come together to celebrate this universal language. The festival features more than 200 performances across various stages, spanning genres such as blues, rock, indie, soul, and folk. In 2023, the festival is all set to enchant its audience with a stellar line-up of performers, promising an unparalleled auditory feast.
The Bluesfest, however, isn't just about music. It's a cultural extravaganza, featuring local crafts, delicious cuisine, vibrant market stalls, and interactive activities. As an attendee, you get to immerse yourself in the rich tapestry of Australian culture, treat your taste buds to local delicacies, and shop for unique, artisanal products. The festival offers a perfect blend of music and culture that caters to the tastes of all its visitors.
For exhibitors, the Bluesfest is an opportunity to connect with a broad and diverse audience, showcase your products or services, and contribute to the overall festive spirit. It's an excellent platform to gain visibility, attract potential customers, and grow your network.
Dark Mofo Festival, Tasmania
Let's move away from the usual and delve into the mysterious and intriguing world of the Dark Mofo Festival. Held annually in June in Hobart, Tasmania, Dark Mofo is a unique art festival that celebrates the dark through various forms of art and culture.
Think of Dark Mofo as a captivating journey through a world where the boundary between reality and fantasy blurs. The festival features a wide range of events, including art installations, performances, music concerts, and rituals, all centered around themes of light and dark, birth and death, and ancient and contemporary.
The centerpiece of the festival is the Winter Feast, a communal banquet that invites you to savor delectable food while engaging in thought-provoking conversations. The festival culminates with the Nude Solstice Swim, a bold ritual where participants plunge into the freezing Derwent River to celebrate the winter solstice.
As an attendee, Dark Mofo offers an unparalleled experience that challenges your perception, stimulates your senses, and ignites your curiosity. It's a chance to explore the lesser-known aspects of art and culture, experience the unique traditions of Tasmania, and be part of a community that celebrates diversity and inclusivity.
For artists and exhibitors, Dark Mofo is a platform to showcase your creativity, share your ideas, and gain exposure. The festival encourages innovative thinking and provides a supportive environment for artists to express themselves freely.
Splendour in the Grass
If you're looking for an event that screams youth, vibrancy, and music, Splendour in the Grass is where you need to be. Held annually in July at North Byron Parklands, this music festival is a must-attend event for young adults and music enthusiasts.
Imagine being surrounded by a sea of live music fans, with your favorite band playing live on stage, the atmosphere charged with exhilaration. That's the kind of experience Splendour in the Grass promises. With a lineup that features some of the most popular international and Australian musicians, the festival guarantees three days of absolute musical bliss.
But that's not all. Splendour in the Grass is not just about music; it's also about arts and crafts, food, and environmental sustainability. The festival offers a diverse range of activities, including art installations, craft workshops, and food stalls, providing a holistic festival experience.
As an attendee, the festival offers you a chance to let your hair down, groove to some fantastic music, and make unforgettable memories with friends. It's an opportunity to be part of a community that loves music as much as you do and shares unforgettable moments of joy and camaraderie.
For musicians and exhibitors, Splendour in the Grass can be a game-changer. It provides a platform to reach out to a vast and engaged audience, showcase your talent or products, and create a buzz around your brand.
Adelaide Fringe
Next on our list is the Adelaide Fringe, an annual open-access arts festival run over four weeks in Adelaide, South Australia, from mid-February to mid-March. It's the second-largest annual arts festival globally, a fantastic amalgamation of visual arts, cabaret, circus and physical theatre, comedy, dance, film, and more.
Visualize yourself strolling through vibrant venues bustling with activity, where every corner is a stage, and every individual is a performer. From breathtaking acrobatic performances to gripping theatrical acts, from hilarious comedy shows to mesmerizing dance performances – the Adelaide Fringe is a carnival that celebrates art in all its forms.
As an attendee, the Adelaide Fringe offers an exciting journey through the world of arts. It's a chance to witness some fantastic performances, meet artists from across the globe, and appreciate the creativity and talent on display.
For artists and exhibitors, the Adelaide Fringe is a platform like no other. With a diverse audience and a supportive environment, the festival provides a stage to share your talent, tell your story, and make your voice heard. It's an opportunity to connect with industry professionals, gain exposure, and take your career a step further.
Sydney Film Festival
Now let's transport ourselves to a world of stories, emotions, and creativity at the Sydney Film Festival. Held annually in June in Sydney, this 12-day festival showcases the best of cinema from around the globe. It's a must-attend event for all film enthusiasts and industry professionals.
Envision yourself in a darkened theater, captivated by the stories unfolding on the big screen, swept up in a sea of emotions. That's the magic of the Sydney Film Festival. With a diverse lineup of films, ranging from feature films, documentaries, short films, and animations, the festival offers a cinematic experience like no other.
But the festival isn't just about screening films. It also hosts a range of events, including Q&A sessions with filmmakers, panel discussions, and workshops, providing a comprehensive cinematic experience.
As an attendee, you get to discover unique stories from around the world, gain insights into different cultures, and appreciate the art of filmmaking. It's a chance to broaden your cinematic horizons, engage in stimulating discussions, and celebrate the power of storytelling.
For filmmakers and exhibitors, the Sydney Film Festival is an excellent platform to showcase your work, reach a wider audience, and connect with industry professionals. It's an opportunity to gain recognition, receive constructive feedback, and enhance your filmmaking career.
Melbourne Cup Carnival
If you're a fan of sport and fashion, the Melbourne Cup Carnival is the event for you. Held annually in November, this week-long horse racing carnival is one of the most prestigious events on Australia's sporting calendar.
Imagine the thunderous applause as the horses gallop towards the finish line, the electric atmosphere as the crowd cheers on their favorites. At the same time, spectators flaunt their best attire, adding a dash of glamour to the sporting event. That's Melbourne Cup Carnival for you – a blend of sport, fashion, entertainment, and socializing.
As an attendee, you get to experience the thrill of live horse racing, participate in fashion contests, enjoy live entertainment, and savor gourmet food and beverages. It's a perfect event to socialize, have fun, and be a part of Australia's rich sporting culture.
For exhibitors and sponsors, the Melbourne Cup Carnival provides an excellent platform to engage with a wide audience, promote your brand, and build lasting relationships. It's an opportunity to leverage the event's popularity to increase your brand visibility and reach.
Australian Grand Prix
Last but certainly not least, we have the Australian Grand Prix, a pinnacle of motor racing held annually in Melbourne. This Formula One championship race draws fans from around the world, who come to witness the high-octane excitement that only a Grand Prix can deliver.
Picture yourself amidst the roaring crowd as the engines rev up, the air charged with anticipation. As the race begins, you can feel the adrenaline pumping, with every twist and turn of the circuit escalating the excitement. That's the exhilarating experience the Australian Grand Prix promises.
As an attendee, you get to witness the thrilling world of Formula One racing up close. It's an opportunity to see some of the world's best drivers in action, experience the rush of speed, and be a part of a globally renowned sporting event.
For sponsors and exhibitors, the Australian Grand Prix is an exceptional platform to gain global exposure, network with industry leaders, and boost your brand image.
---
In conclusion, these ten must-attend events in Australia offer a diverse range of experiences, catering to various interests. Whether you're a sports enthusiast, an art lover, a music fan, or a film buff, Australia has something for everyone. So, pack your bags and get ready to immerse yourself in the exciting world of "Australia's Must-See Events 2023!"
We welcome any suggestions or questions. You can email us or contact us using the contact page.
You can also connect with us on the following social networks:
Facebook
Twitter
LinkedIn
Instagram