Event Description
Worcester Spring Home Show is a 3 day event. Its event showcases Building Construction, Home Furnishings & Home Textiles, Architecture & Designing,  Electronics & Electrical Goods, etc
Organizers

17 Wachusett View Dr, Westborough, MA 01581, United States
508-836-2222
Exhibitor Profile
EXPERIENCED
Expo Management has been Producing the Worchester Home shows for  seventy years. We know make it takes to produce a show that provides our exhibitors with the best oppertunity to do business.
EFFICIENT
The Worchester Home show is the most efficient use of your marketing dollers, all media reaches potential customers, but the home show reaches homeownres who are ready to buy. Almost 100% of attendees are home ownres from the Worchester County market.
ADVERTISING
Expo Management  extensively advertises each show. We run over $50,000 worth of advertising in all of the available Worchester County media including the Worchester Telegram.  
Visitor Profile
88% are Home Owners Over the Age of 35.
Floor Plan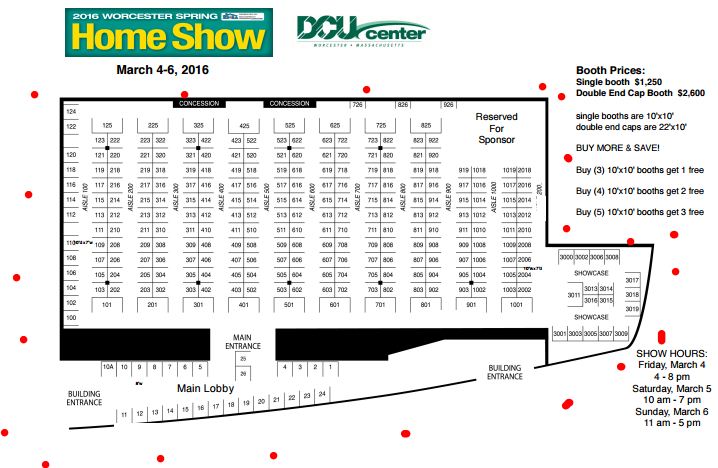 Visited 591 times, 2 Visits today