Event Description
The Wanaka A&P show is one of the South Island's largest and most popular agricultural and pastoral shows set on the shores of Lake Wanaka. Bringing town and country together over two days and jam-packed with entertainment!
Organizers

Box 79 Wanaka Dunedin, New Zealand
(03) 443 9561
About Organizer
Wanaka A and P show is hosted in the city of Cromwell in New Zealand since 1895. From the year 1933 the trade fair is also organized in Wanaka. The show is hosted by the Upper Clutha Agricultural and Pastoral Society. Presently, F Howie is the President of the organization. It is the second largest trade fair in the genre of agriculture in the south island.
How to Register?
Tickets cost $15 a day for an adult or $20 for a two-day pass. Entry is free for school children. Upper Clutha A&P Society members pay $30 for a family pass.
Floor Plan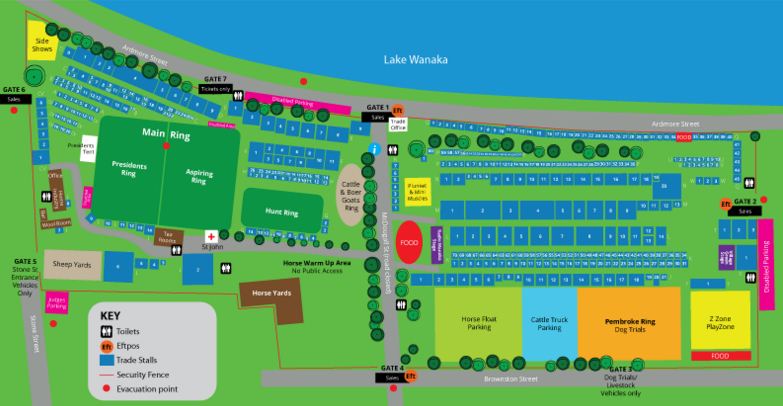 Highlights of Past Event
908 exhibitors in 2015
Visited 856 times, 1 Visit today