Event Description
The Shoe Market of the Americas (SMOTA) conducts three trade shows yearly at Miami Airport Convention Center (MACC) and The DoubleTree Miami Mart Airport Hotel. The Markets Showcase the entire spectrum of footwear companies, from high-fashion designer collections to the large branded businesses in all the categories: women's, men's, and children's footwear.
Organizers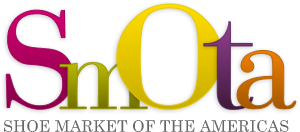 2335 NW 107th Avenue Suite# 2M31, Box 120
+1 (786) 331-9000
How to Register?
Show Costs:
Market Fee $175.00
Hotel Assessment Fee $175.00
DoubleTree Hotel Room $179.00 a night
Exhibitor Profile
Our markets cater to the domestic as well as the international buyer. In order to make your experience with us a profitable and efficient one, our marketing department is geared to reach all retailers – big and small- in the South Eastern USA, the Caribbean and South and Central America.
You, as an exhibitor can choose one of the following venues:
The Collections Show, a suite at the DoubleTree Miami Mart / Airport
An open booth in the Miami Airport Convention Center
A private showroom in the Miami Airport Convention Center
Highlights of Past Event
Past Visitors: 1800
Visited 685 times, 2 Visits today