Video
https://www.facebook.com/musselfestival/videos/vb.155030607953458/505527156237133/?type=2&theater
Event Description
It's a bigger and better Havelock Mussel & Seafood Festival for 2016. If you've experienced the event before be prepared for a new revamped fun filled family day out, and if you haven't been to this iconic event before where on earth have you been?
Organizers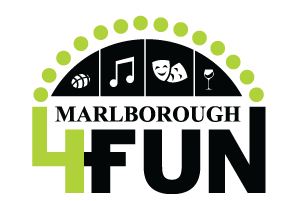 PO Box 1139, Blenheim Marlborough, New Zealand
64 3 577 8935
About Organizer
Marlborough 4 Fun proudly provides and supports a variety of events and festivals for the Marlborough community and visitors to the region. Partly funded by the Marlborough District Council, our objective is to provide interactive community events for the Marlborough region and to enhance community well being, allowing Marlborough residents to celebrate their community. Our events and publications appeal to the regions diverse range of ages, cultures and interests.
How to Register?
12-18yr $15 ($20 on the day), Family $65 (2AD 2 CH) ($70 on the day), kids under 12 free (conditions apply)
Visited 820 times, 1 Visit today