Event Description
The 3rd Arab Paediatric Medical Congress taking place on 25-27 February 2016 has been developed to provide an innovative and comprehensive overview of the latest developments in paediatrics. This year's conference theme will focus on the practical management and latest evidence-based clinical data that will highlight key challenges faced by paediatricians in the region and the most effective strategies for overcoming these challenges.
Expect to meet thought leaders, leading paediatric doctors, government pioneers and technology providers to discuss issues relevant to today's paediatric practice.
This congress will also feature interactive case-studies, panel discussions, educational workshops, networking sessions and platform presentations on current issues and recent advances on neonatal medicine including Paediatric Respiratory Disorders, Nutrition and Gastroenterology, Infectious Diseases, Surgery and Transplantation and Critical Care and Emergencies.
Organizers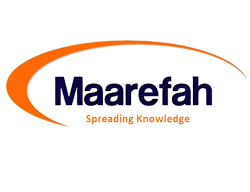 Sheikh Zayed Rd - Dubai - United Arab Emirates
+97143619616
About Organizer
Maarefah Management is a world-class events, training and association management company that works closely with government institutions, industry bodies and professional associations to help individual's career development in order to grow and sustain successful businesses. We work with many professional associations to help enhance their members' professional development, professional network and build up on their success and overall growth.
How to Register?
http://www.arabpediatriccongress.com
Visited 584 times, 1 Visit today